I think spring is coming. Birds are chirping. My grass is starting to grow. And when I walk into the grocery store, I'm tempted by boxes of reasonably priced fat, juicy berries. Pretty soon, they'll be all over the place, and like a sucker, I'll buy those berries and then approximately 12 hours later, I'll open my fridge and find them covered in mold and I'll curse the heavens and wonder why I do this every time. I've said multiple times that I'm not sure I'm emotionally equipped to buy fresh berries or avocados. I can't handle the pressure, y'all.
Except it doesn't have to be this way.
This little trick (as long as I do it) saves me all sorts of angst. It buys me a few days (at least) and sometimes up to a week.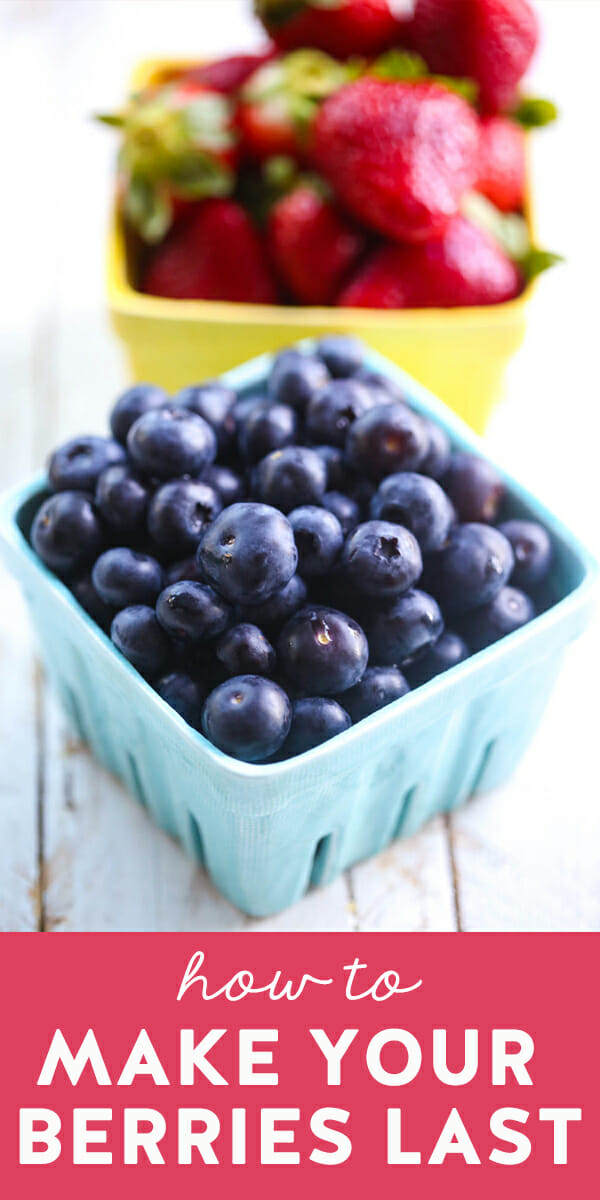 When you get home with your berries, pop open the container and remove any shriveled or moldy berries, or, at the very least, any you wouldn't want to eat.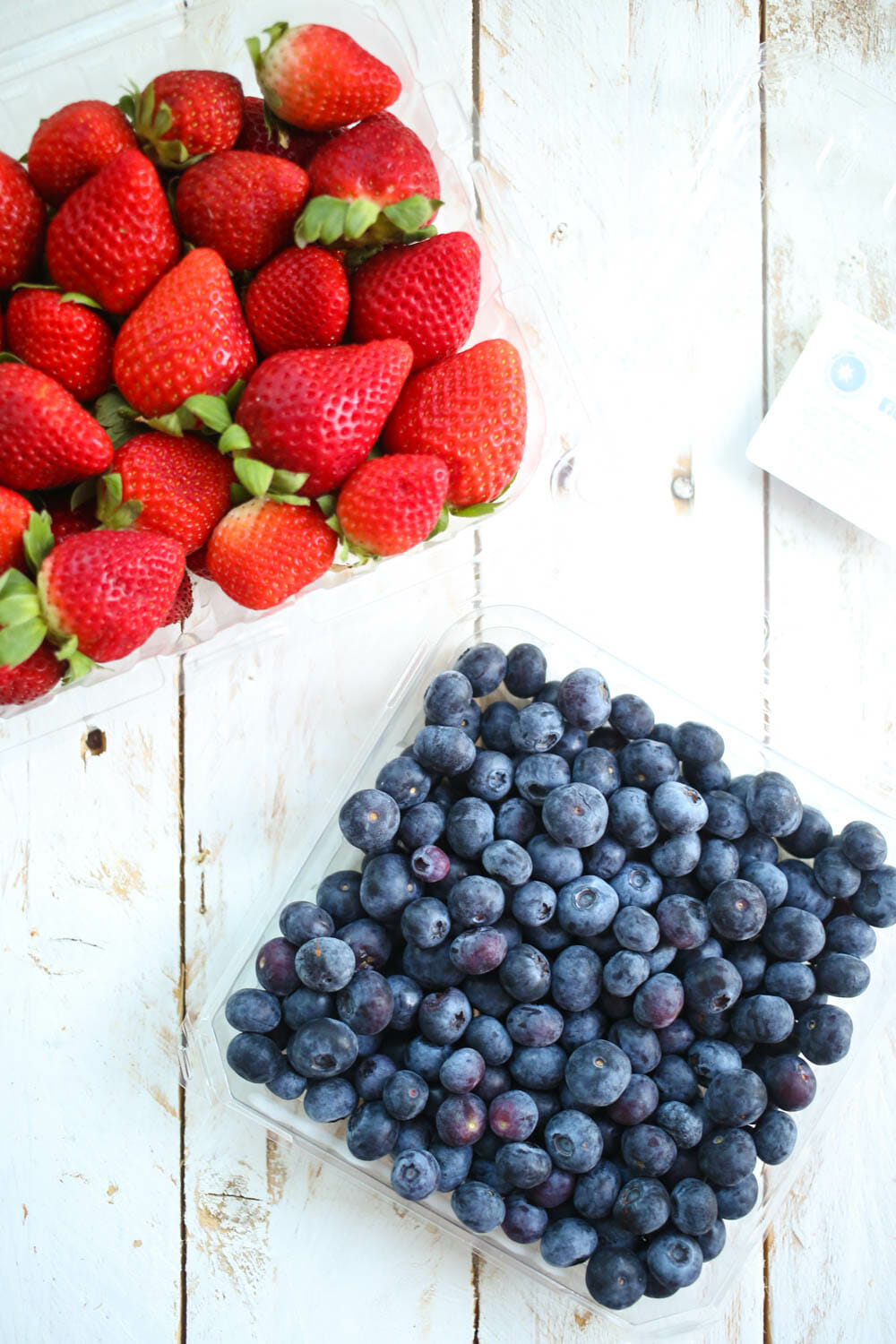 Place the berries in a large mixing bowl.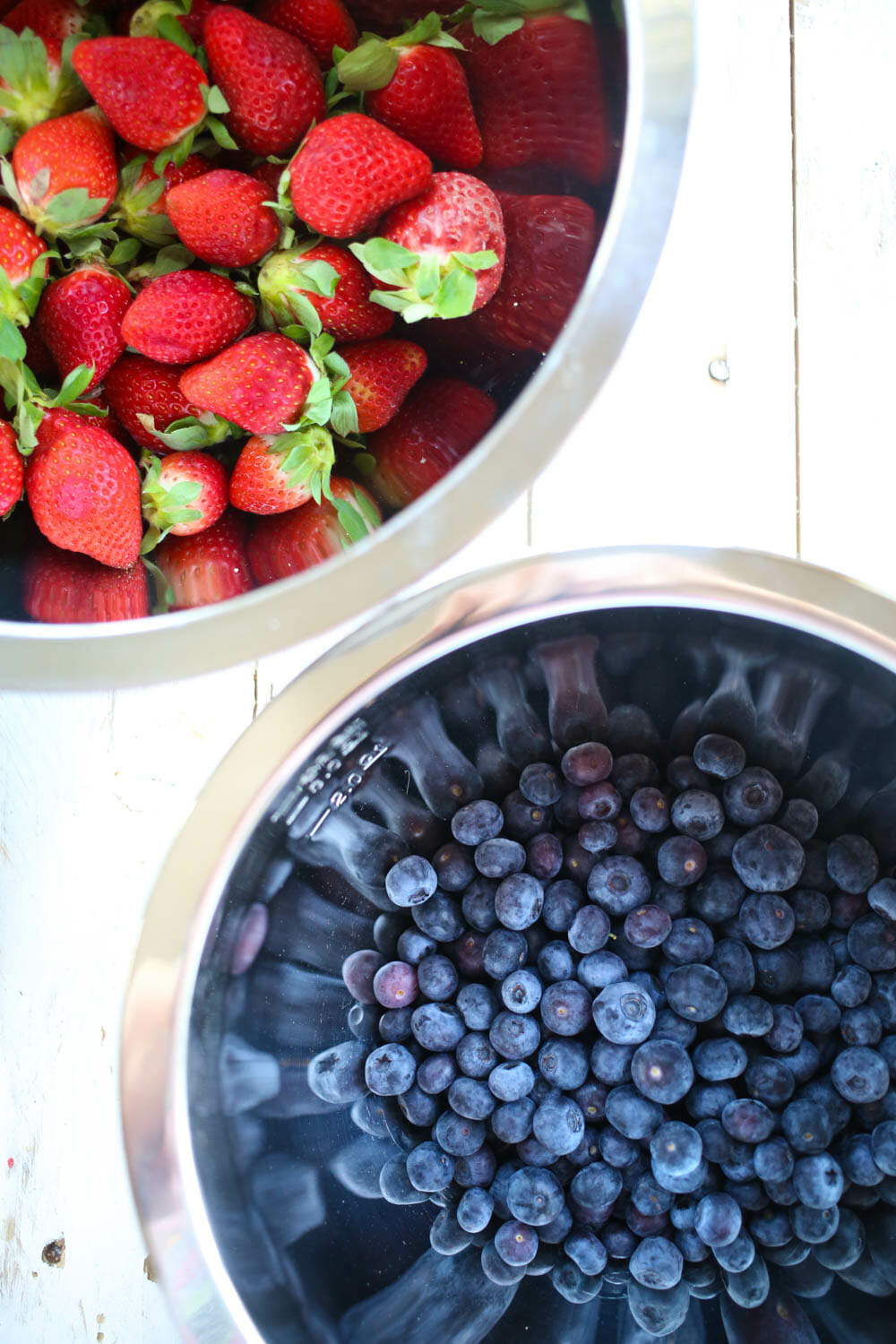 Now, all you need is some apple cider vinegar. Sara and I have both talked a lot about Bragg's Apple Cider Vinegar, but you guys, it's the best.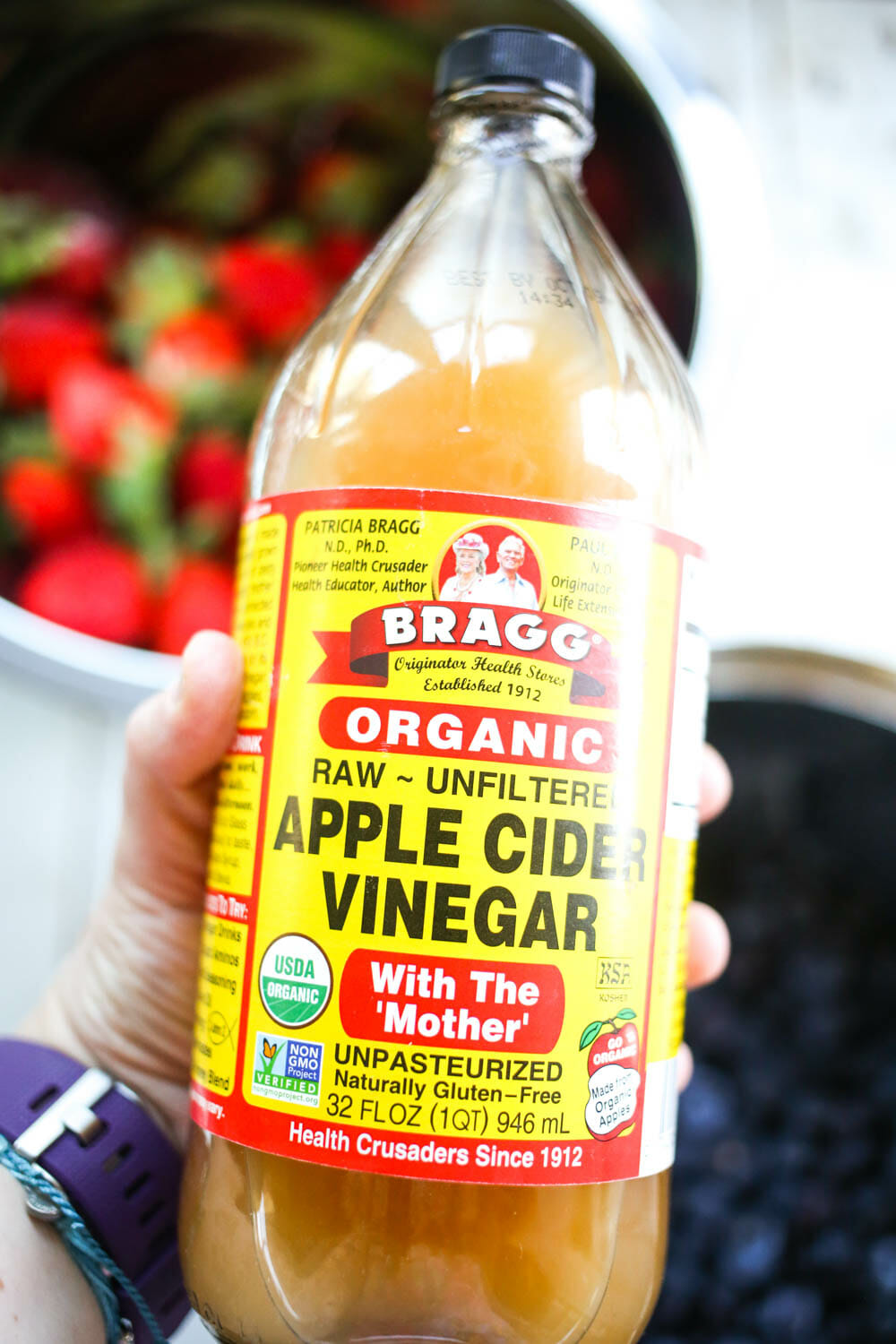 There are people who drink it for the supposed health benefits (I can't…I've tried…), and then there are people like me who just use it because it's awesome. It's brown and murky and the flavor is amazing (but we're not using it here for the flavor). I used to have to buy it online, but in the last year or so, I've been able to find it at any grocery store.
Anyway.
Pour about 1-2 tablespoons of vinegar into each bowl.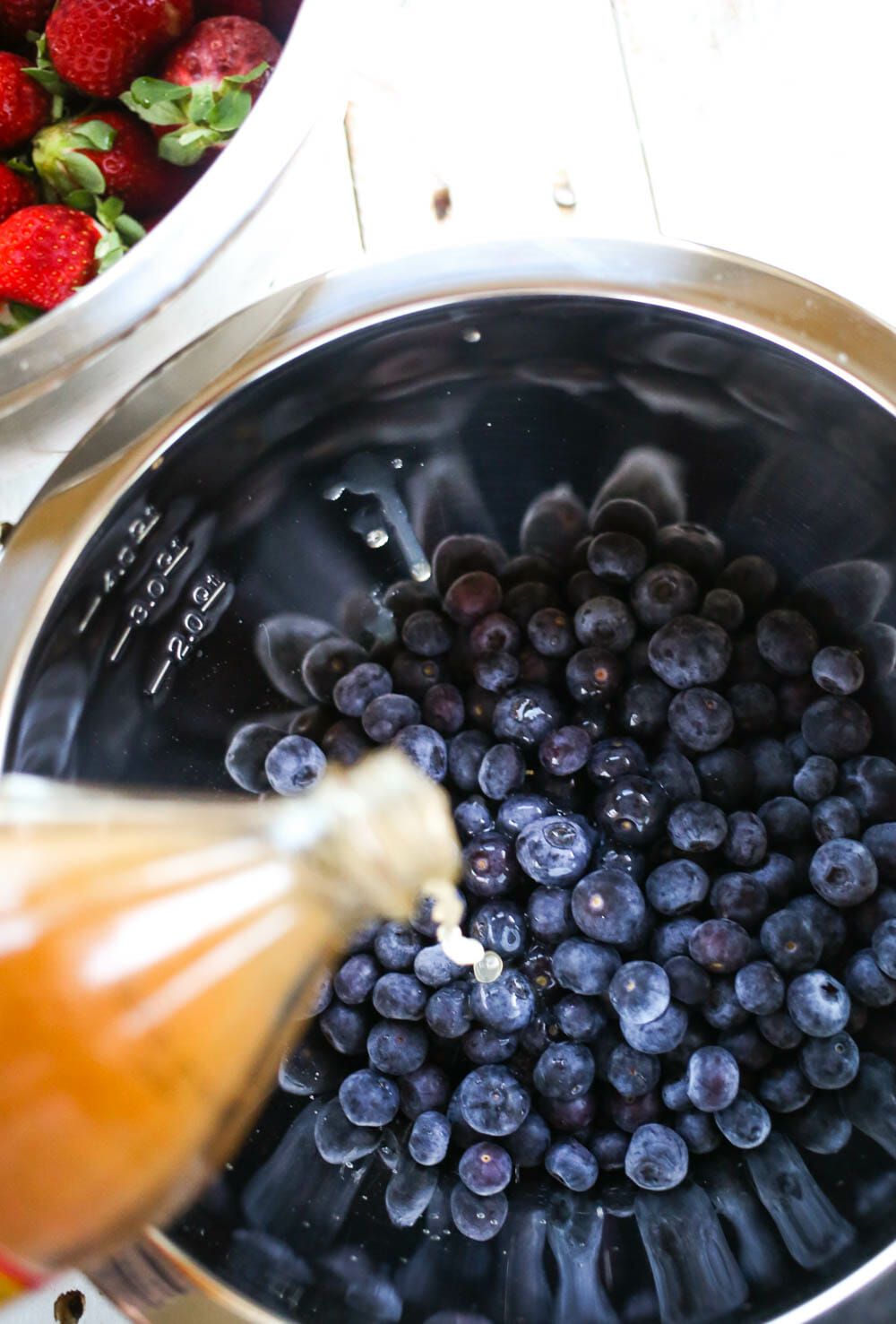 Then cover with lukewarm water.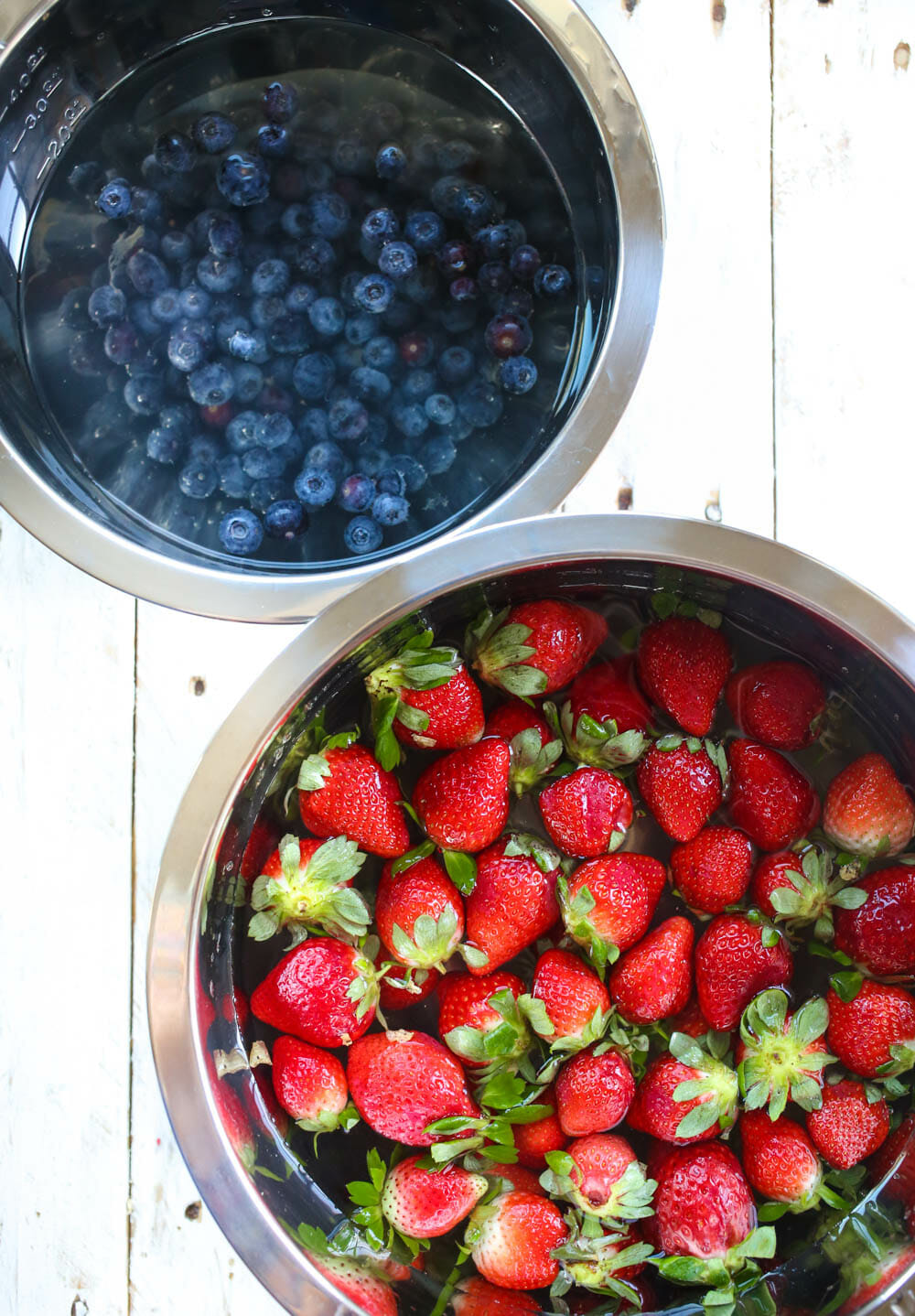 Gently agitate the berries. Allow them to stand in the water for 20 minutes, agitating every 5 minutes or so. Then drain and rinse them (this will also help perk up any dreary looking berries.) You can eat them immediately or store them in an airtight container or large ziploc bag.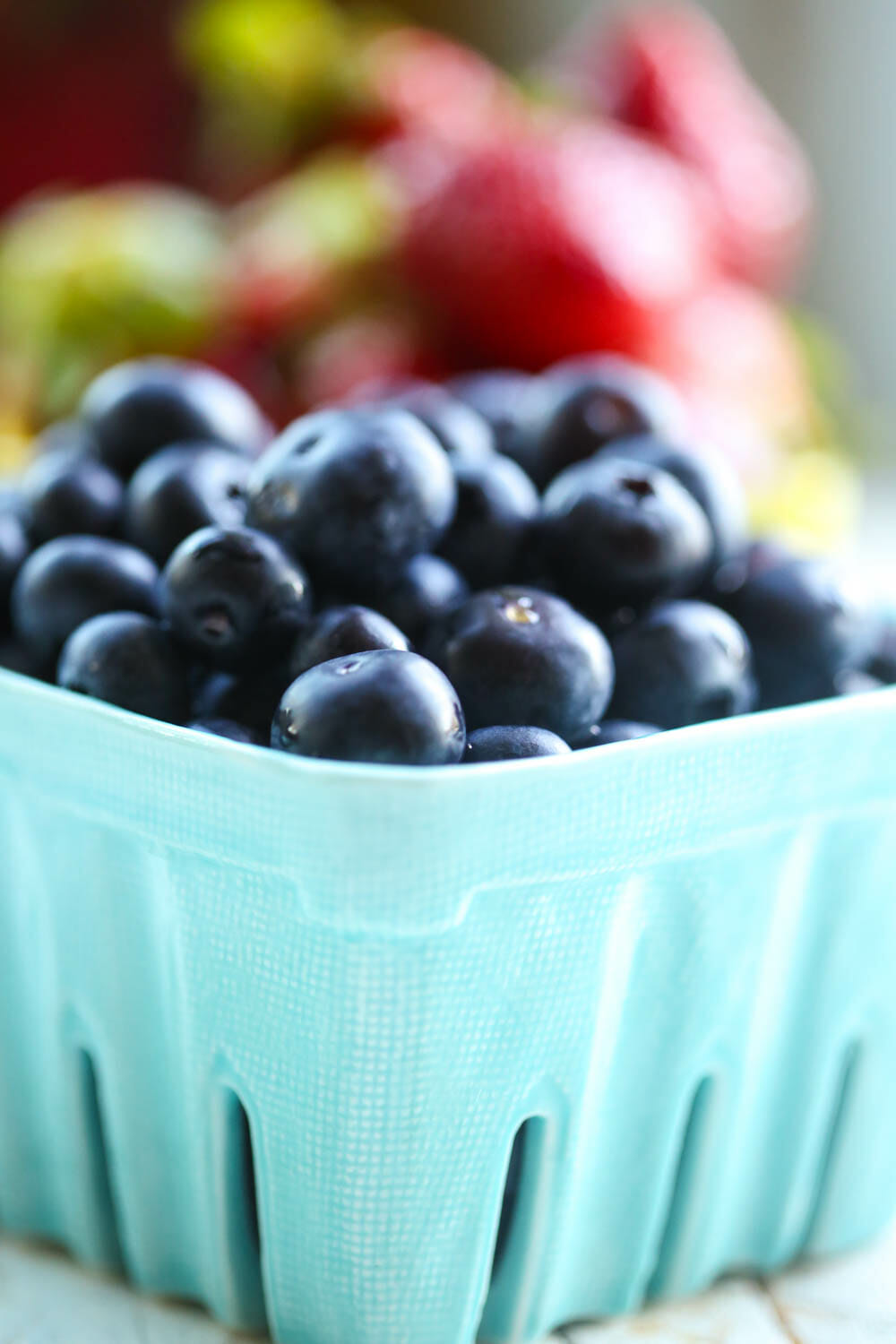 You'll be amazed how much longer they last and how great they taste!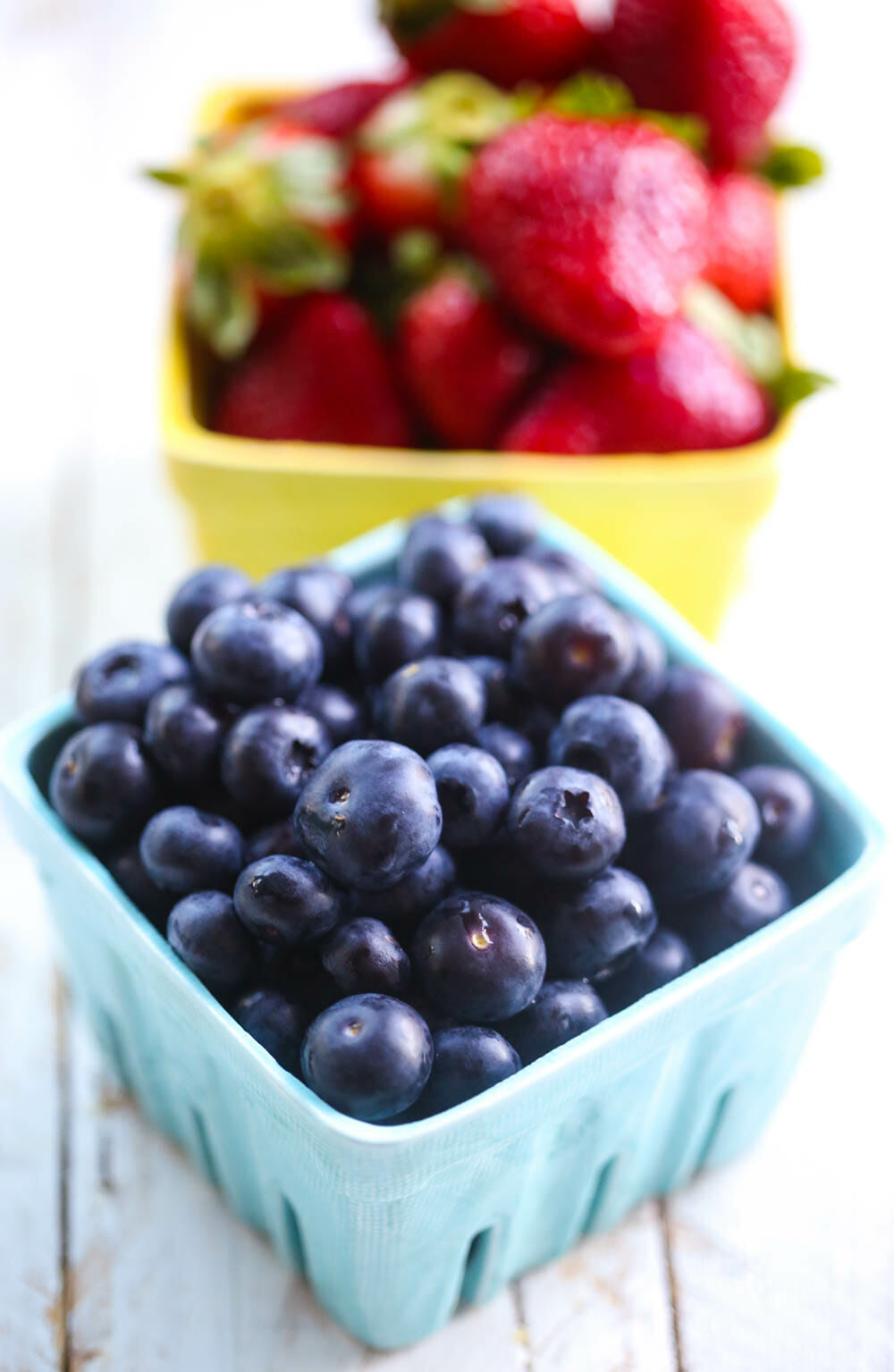 Print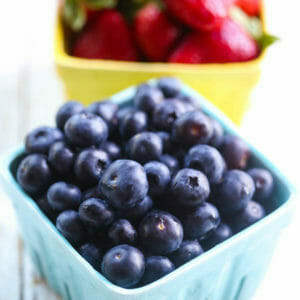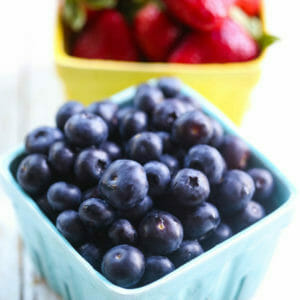 How to Make Your Berries last
---
Description
A quick and easy hack to help your berries last longer!
---
Fresh strawberries, raspberries, blackberries, blueberries, etc.
Organic apple cider vinegar (with "the mother," like Bragg's)
Lukewarm water
---
Instructions
Place berries in a bowl (either together or separate, depending on how you want to use them). Add 1-2 tablespoons vinegar per bowl, then fill with lukewarm water. Agitate gently, then allow to stand for 20 minutes, agitating every 5 minutes or so. Drain and rinse, then store in an airtight container or ziploc bag.
---