This pizza sauce is a labor of love, a huge part of that labor is that it's so easy! This is not your fancy-schmancy simmered-from-tomatoes-plucked-from-your-garden pizza  sauce. This is pizza sauce made from ingredients in your pantry that also happens to taste AMAZING and comes together in a matter of minutes!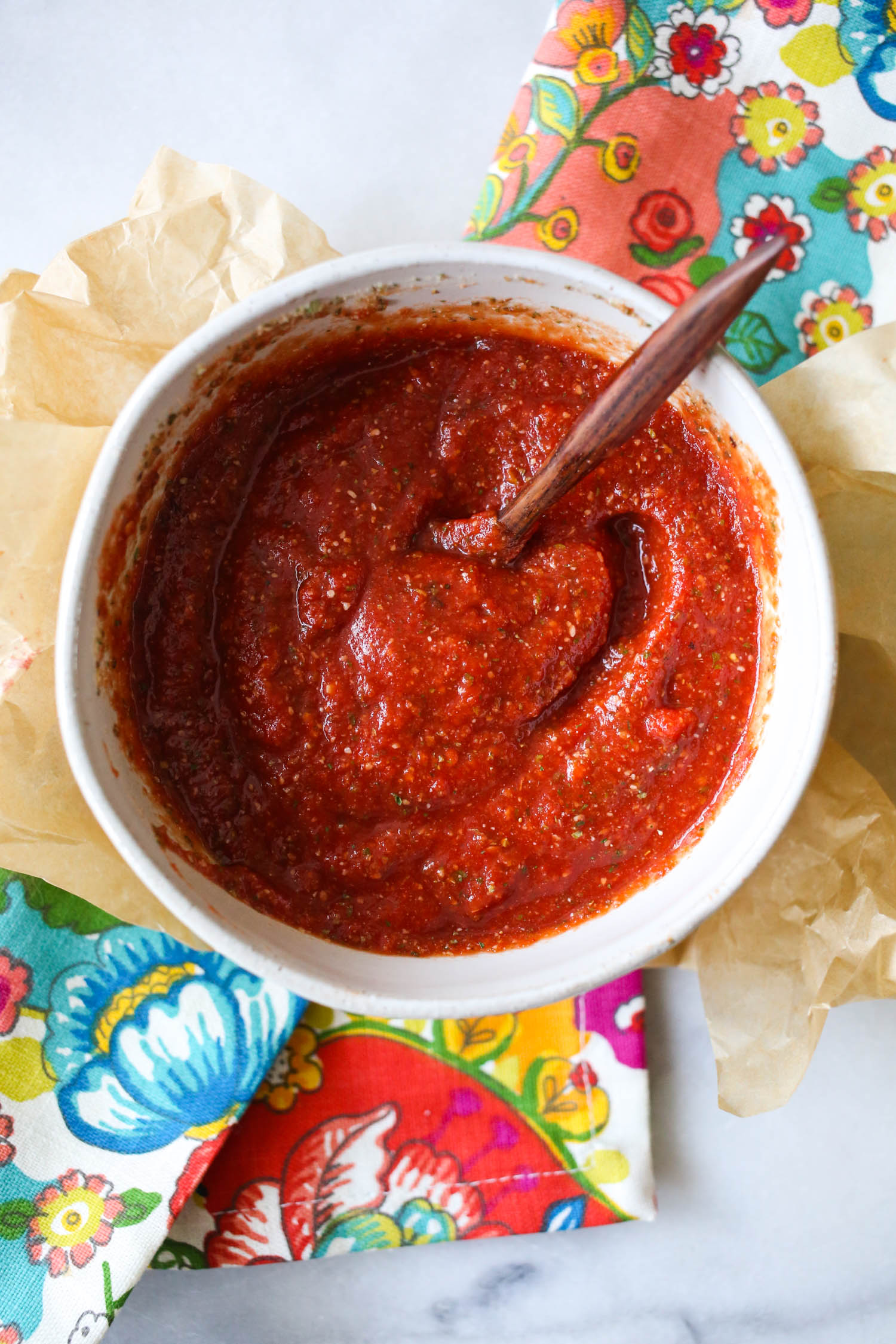 I spent the early years of my marriage trying to perfect homemade pizza because we were v. poor and we also loved pizza. No matter what I did, it always came out a little doughy and underdone with a weird aftertaste and it would take me straight back to horrible flashbacks of homemade pizza made from a boxed mix when I was a kid. I guess I can get how people hate pizza, especially homemade pizza, if that's all they've ever known.
After a LOT of experimentation, I finally got it right.
The dough
 was a huge part of it, but the other huge thing was the sauce. (Here is a great tutorial on
how to make great pizza at home
in your oven without any special equipment, but if you're feeling wild, try
grilling it
!)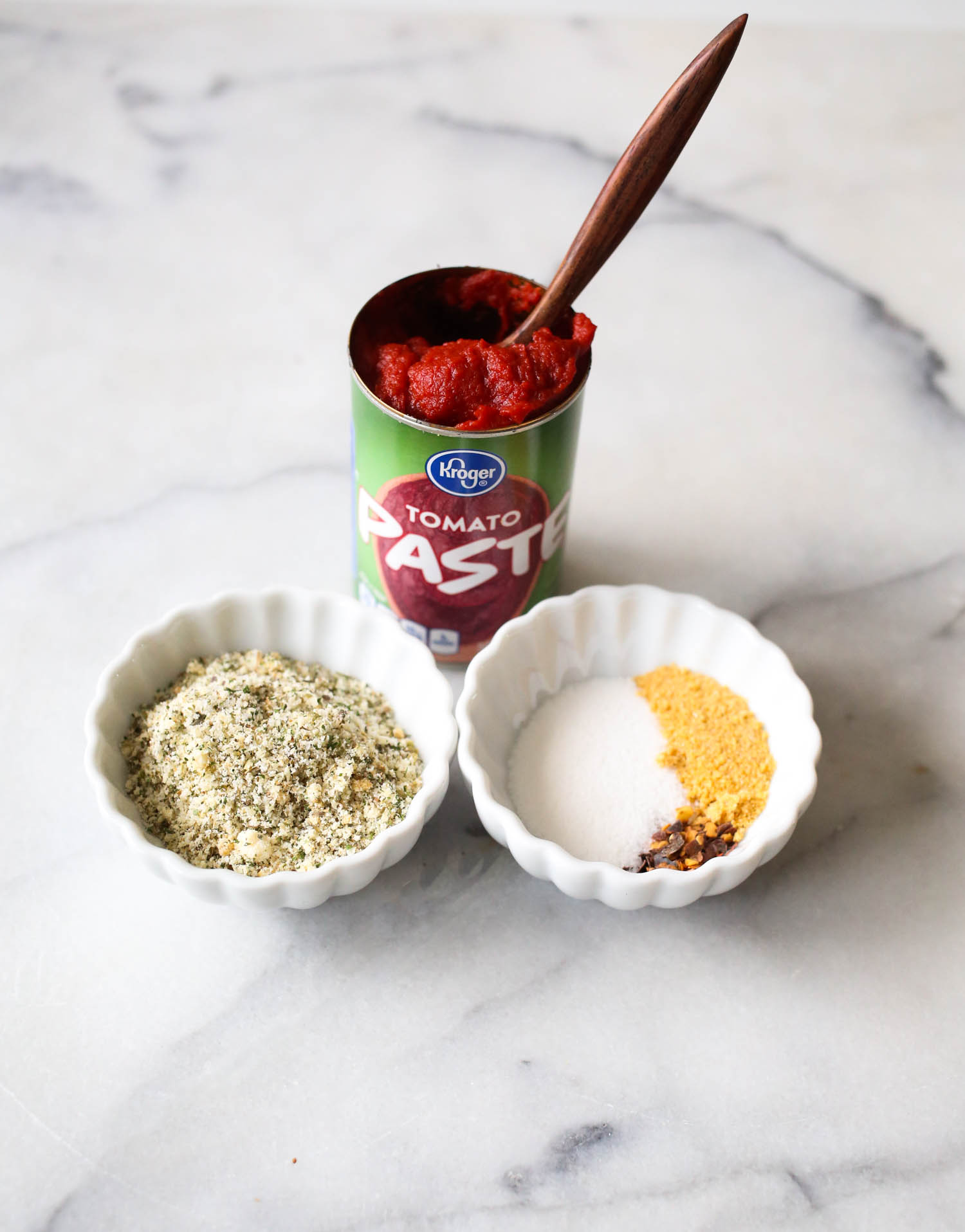 Empty tomato paste into a bowl (a decent-sized cereal bowl will do the trick) and add the dry ingredients.
Fill the can with warm water, add to the bowl,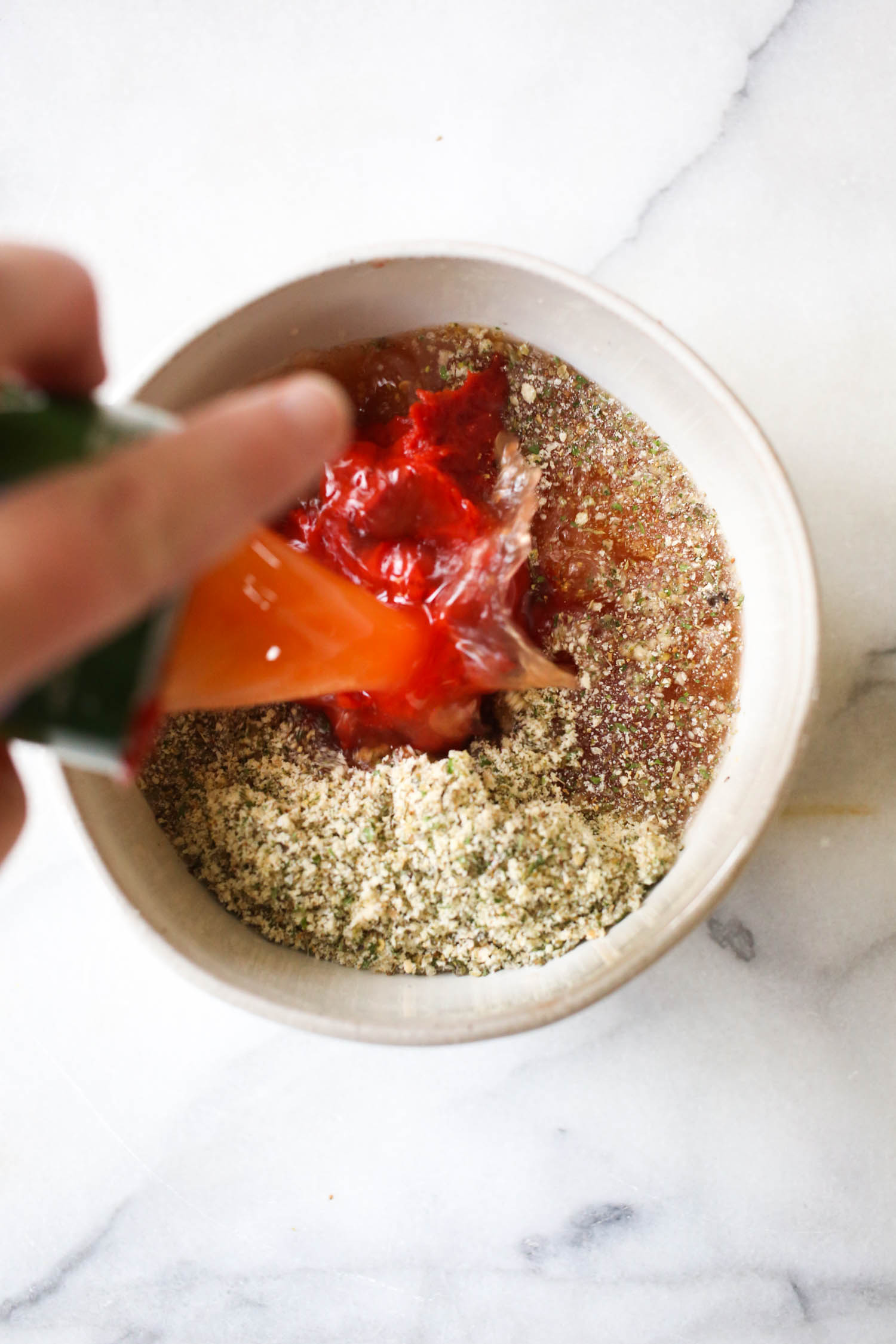 and whisk it all together! Allow to stand until ready to use.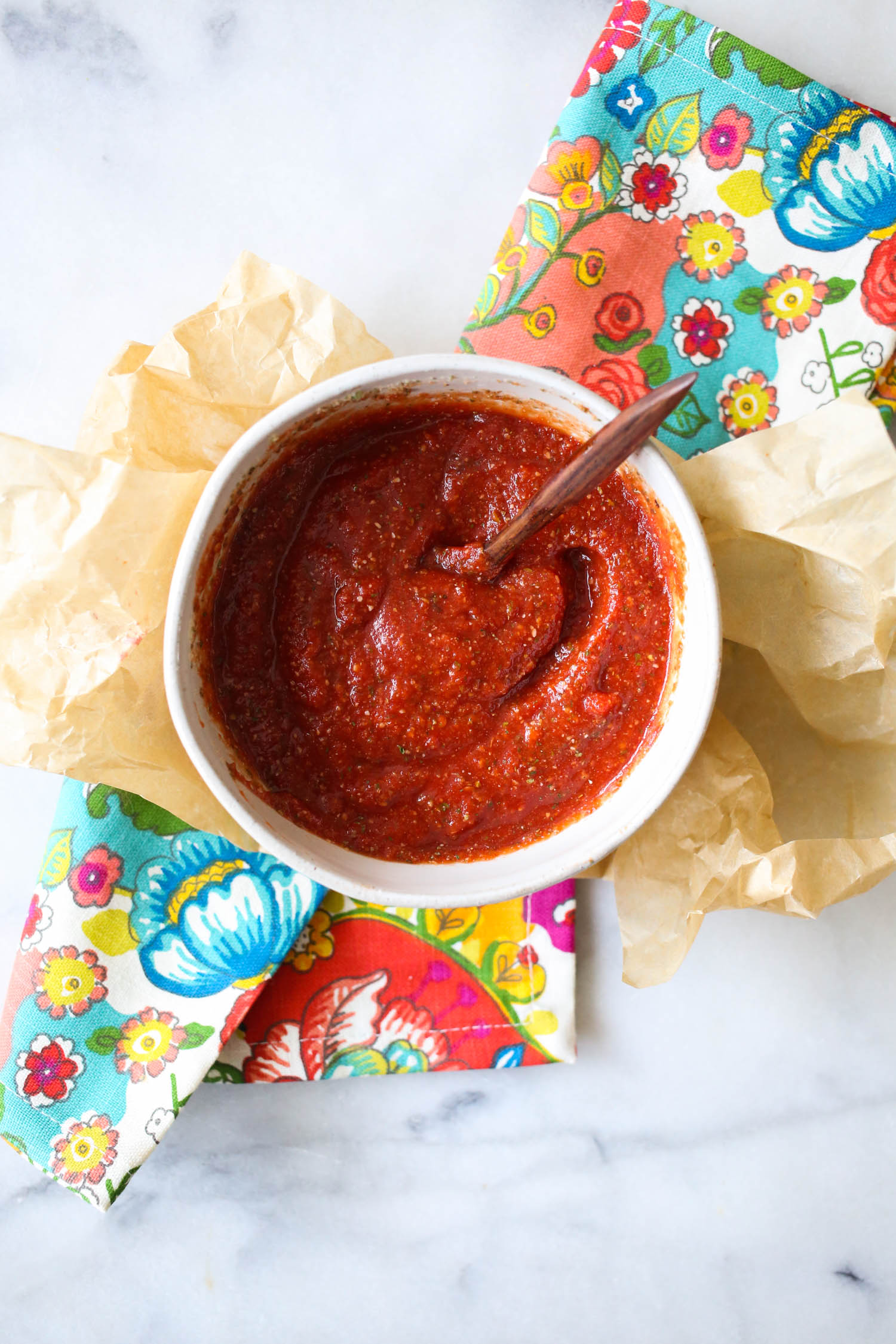 This overs two average-sized pizza, freezes extremely well, and gets along great with children.
Print
---
Description
This easy pizza sauce is so delicious and comes together in just a few minutes from pantry staples!
---
1 6-ounce can tomato paste
6 ounces water (just use the empty tomato paste can)
3 tablespoons garlic bread seasoning
1/2–1 tablespoon sugar (start with 1 1/2 teaspoons and adjust sweetness from there)
3/4 teaspoon onion powder
1/4 teaspoon red pepper flakes (optional)
---
Instructions
Empty tomato paste into a bowl and add water a few tablespoons at a time, stirring constantly until combined. Add remaining ingredients, stir to combine, and allow to stand until ready to use. Covers two average-sized pizza; freezes extremely well.
---