So you guys know I love my homemade yeast breads. Like Breadsticks and French bread and Rosemary Focaccia and Flatbread and all sorts of yeasty goodness. I find making them very fun and satisfying and relaxing (all of which are promptly negated by the very un-fun, un-satisfying, and tension-inducing moment when I take a look around my kitchen and realize that my exuberant mess isn't going to clean itself).
However.
Sometimes, it's just not going to happen. Like on those busy, busy days when you're going from the time your feet hit the floor in the morning. Or, as equally likely, on those days when your kids are otherwise occupied and you have excellent intentions of cleaning and organizing your house and doing all those little things that are so much easier to do when you don't have little helpers underfoot. And then you discover that there's an America's Next Top Model marathon and you're suddenly overcome with staged drama and the overwhelming urge to mock Tyra Banks mercilessly and then you're suddenly an hour away from dinner and you do not have the time or desire to make homemade bread. That's cool, too. And completely hypothetical.
For these rolls, you'll need frozen yeast rolls (I use Rhodes), butter, fresh garlic, Italian seasoning, and Parmesan cheese.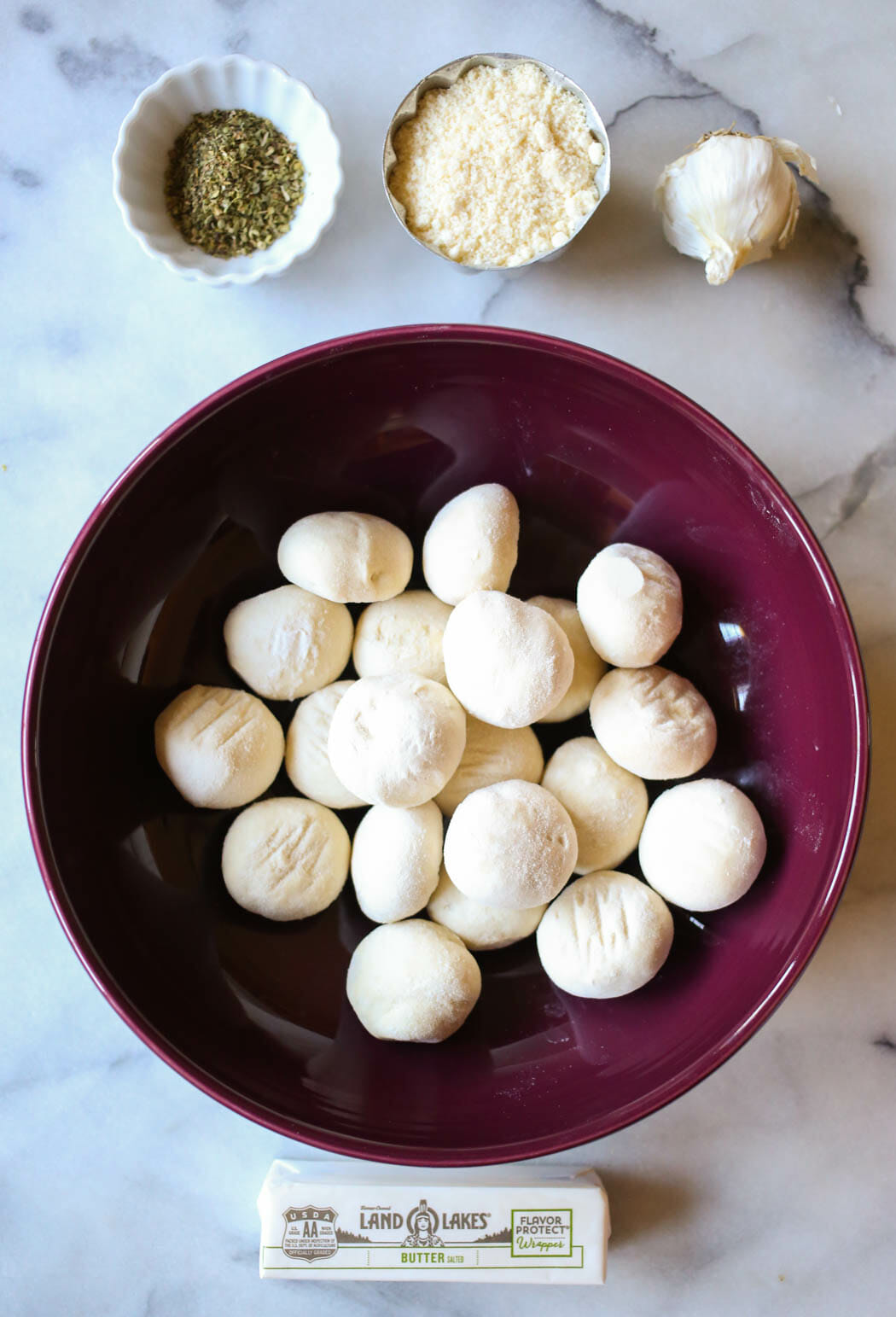 You know…I really love fresh Parmesan a lot, but there's kind of something strangely satisfying about using canned Parmesan cheese here. I can't explain it, and these are delicious either way, but I won't judge you for using canned Parmesan cheese or for watching America's Next Top Model. Promise.
Place a stick of butter and about 4-5 cloves of minced or pressed garlic in a microwave-safe dish and heat until the butter is melted (These Pyrex ones are my faves). Add 1/2 cup Parmesan cheese and 2 teaspoons of Italian seasoning and whisk it all together.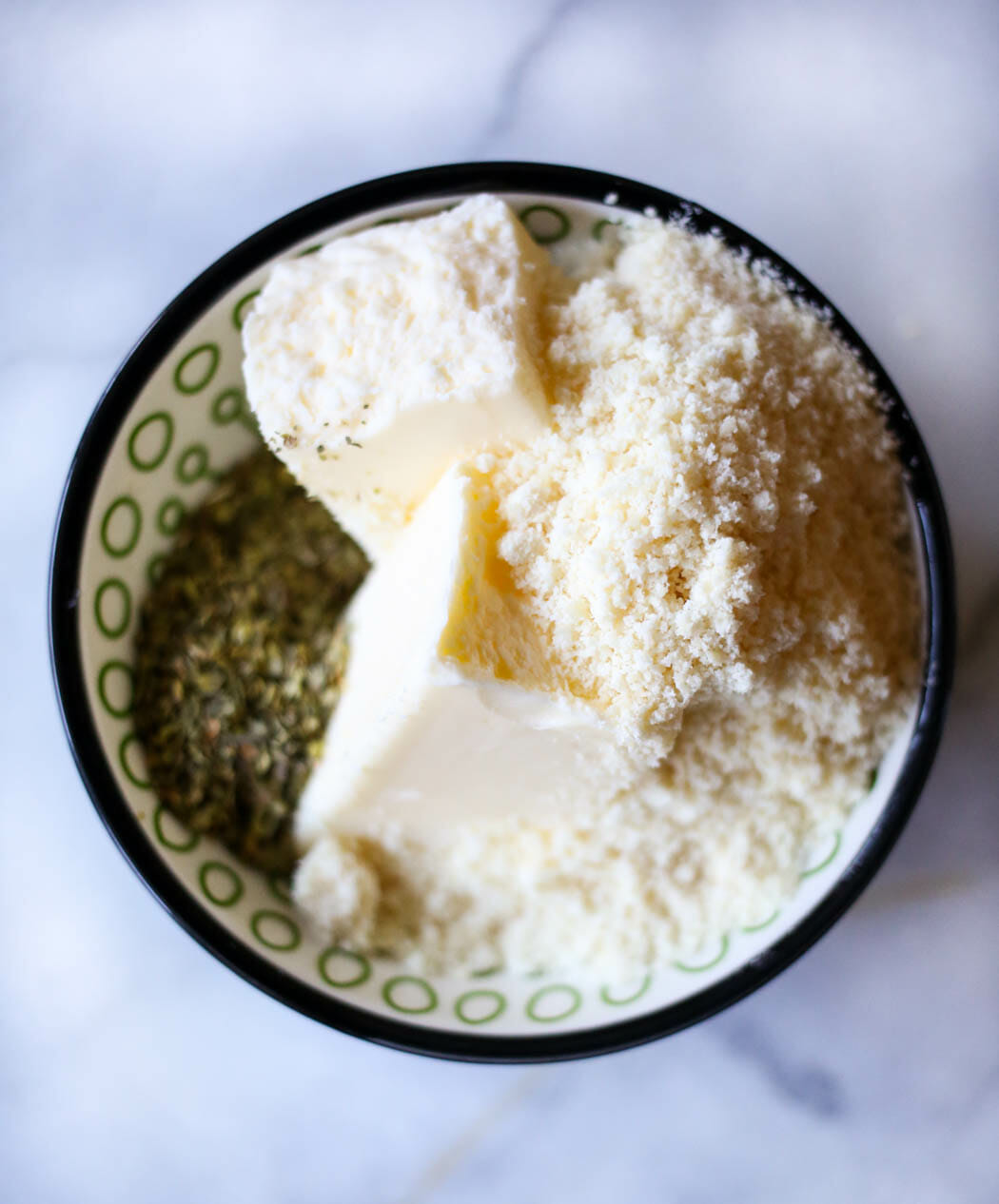 Drizzle the butter/cheese mixture over the frozen rolls and then quickly toss the dough in the butter mixture, coating them evenly.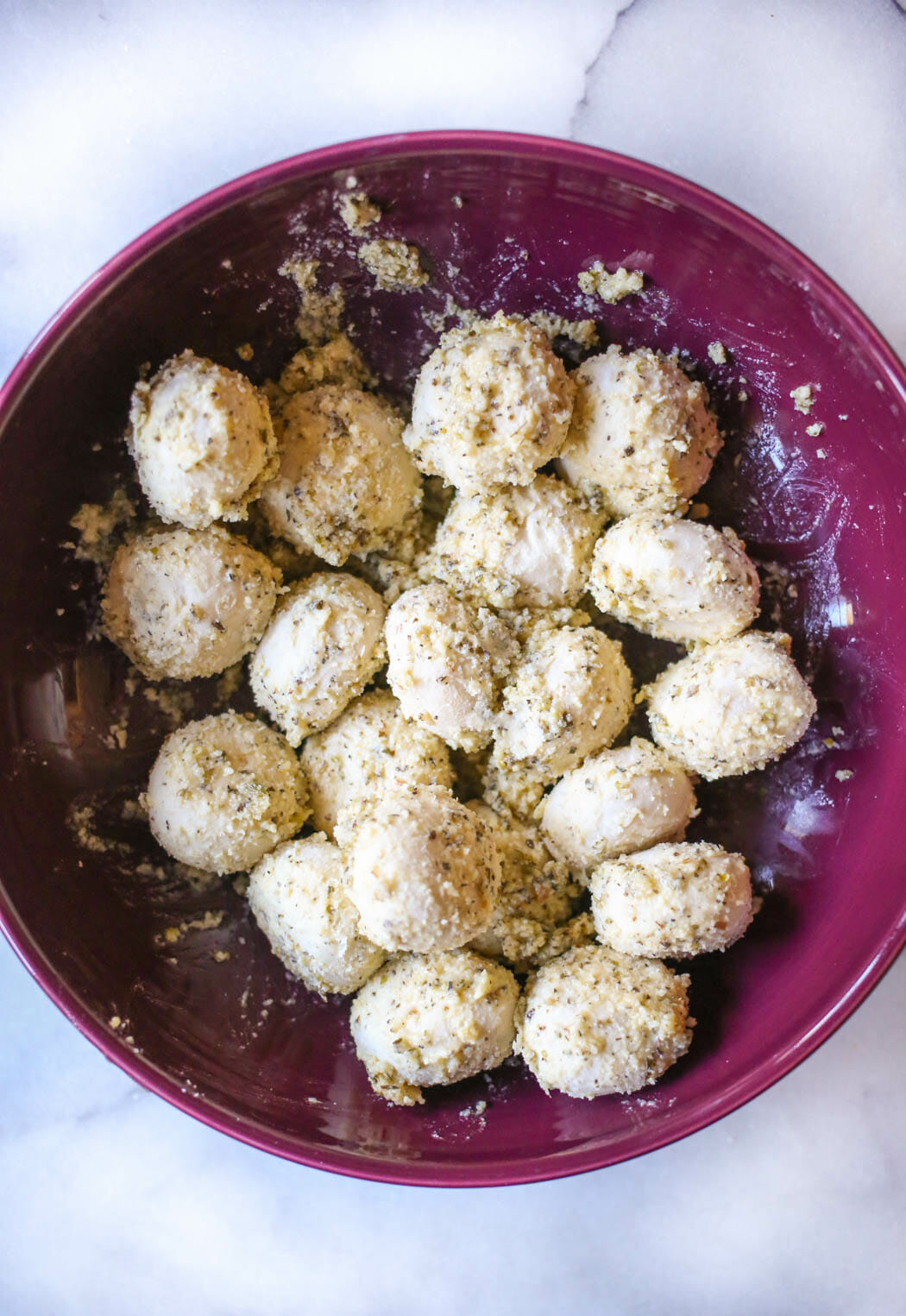 Place the cheesed and buttered dough in a 9×13″ pan…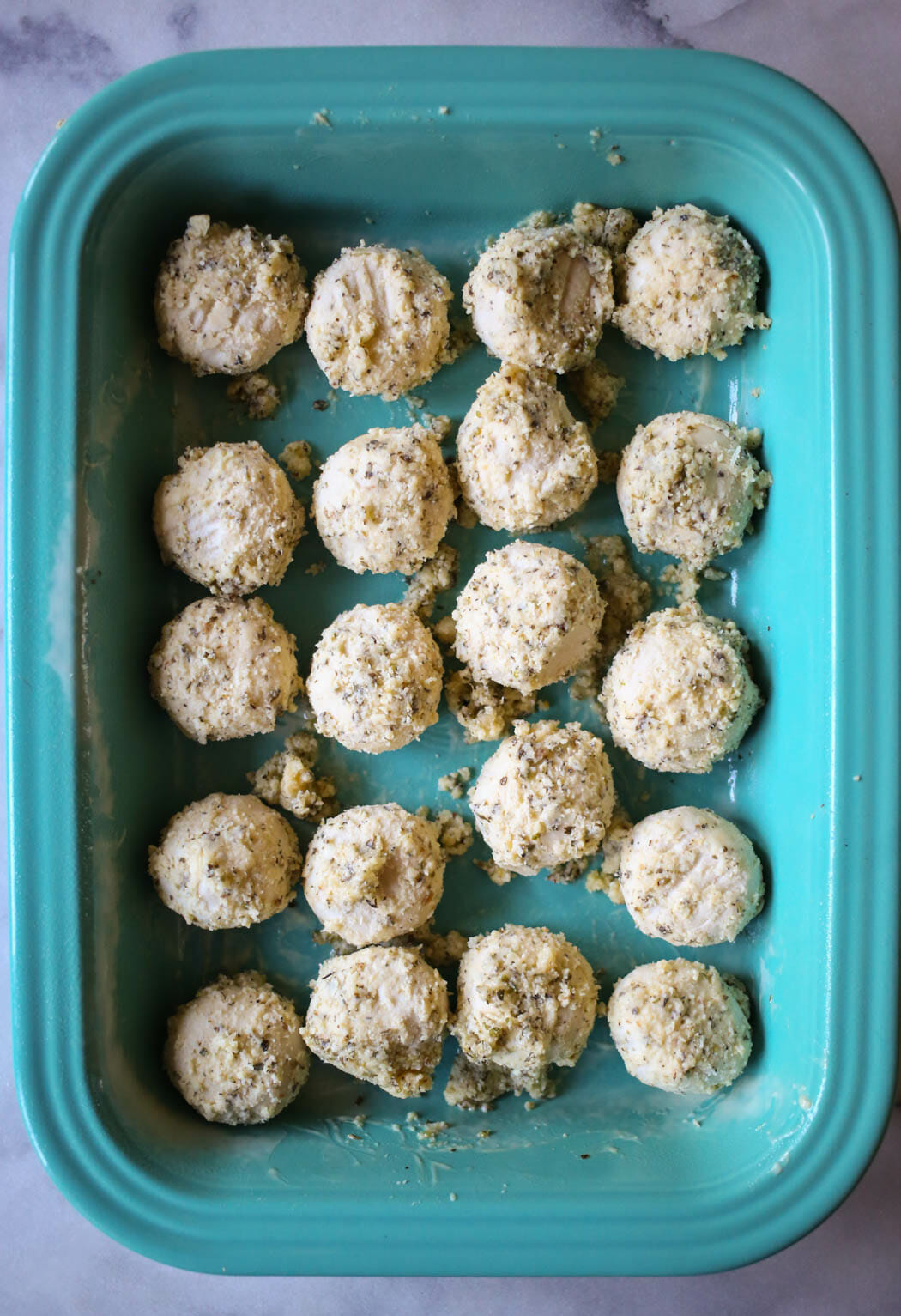 and allow them to rise according to the package directions until doubled (3-5 hours on the counter for Rhodes rolls).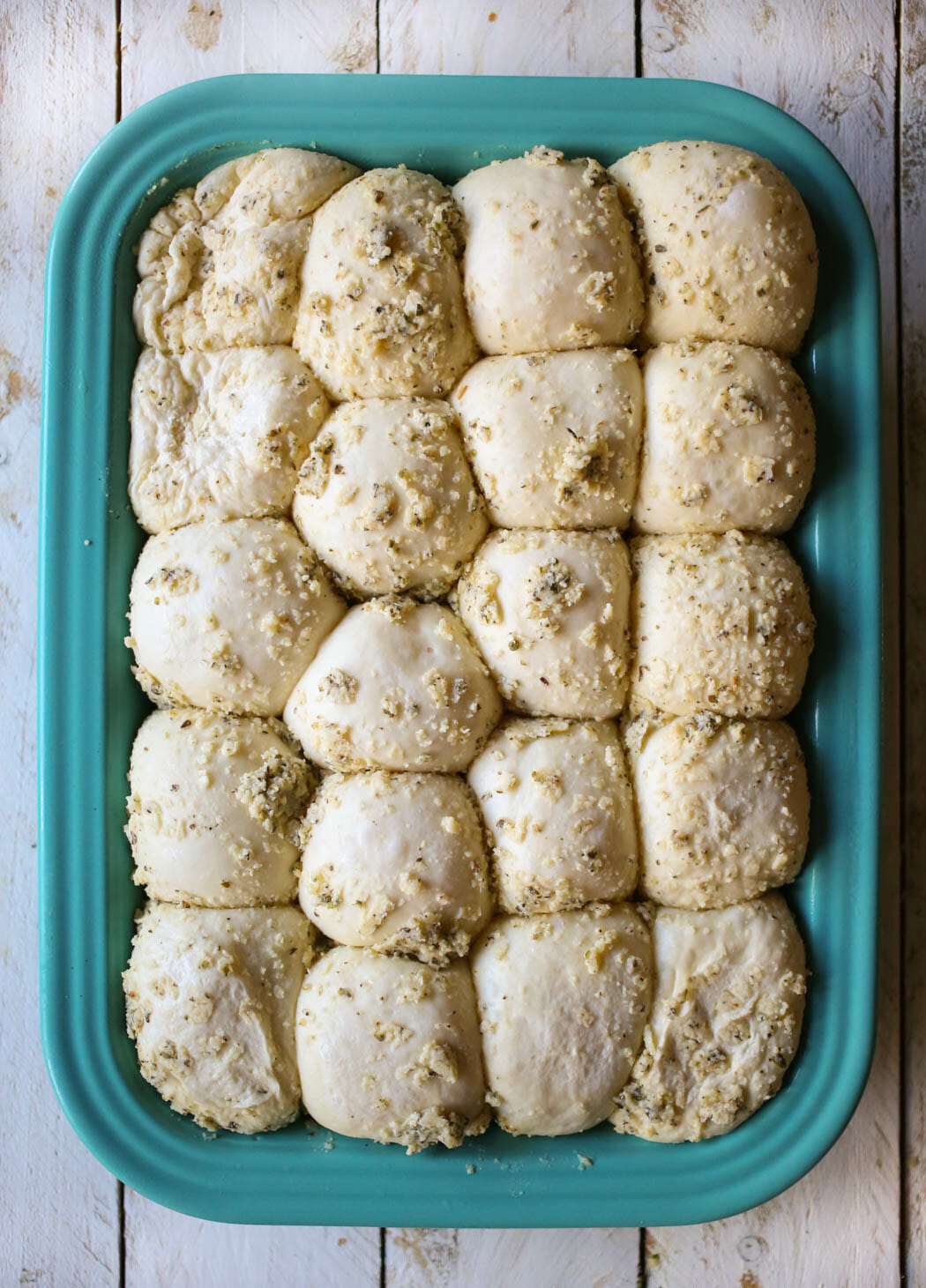 Bake according to package directions–for Rhodes rolls, I baked them at 350 for about 15-18 minutes or until they were evenly golden on top.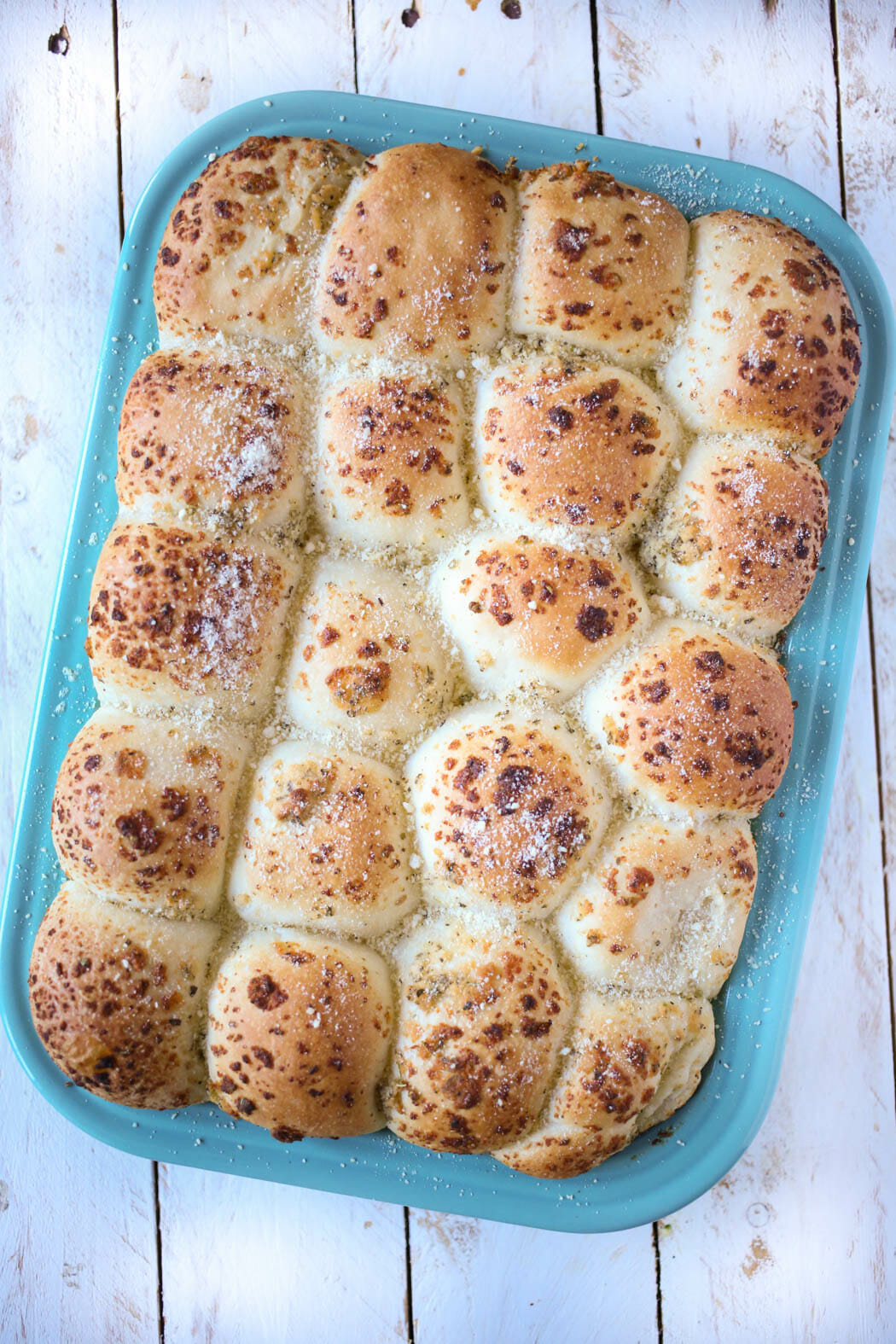 I have to tell you guys that the dinner that accompanied these rolls inspired an epic dinnertime battle between my children and me, not because they hated dinner (although who knows, maybe they did), but because I wouldn't let them eat just these for dinner. If you can, serve them warm because they will knock your socks off.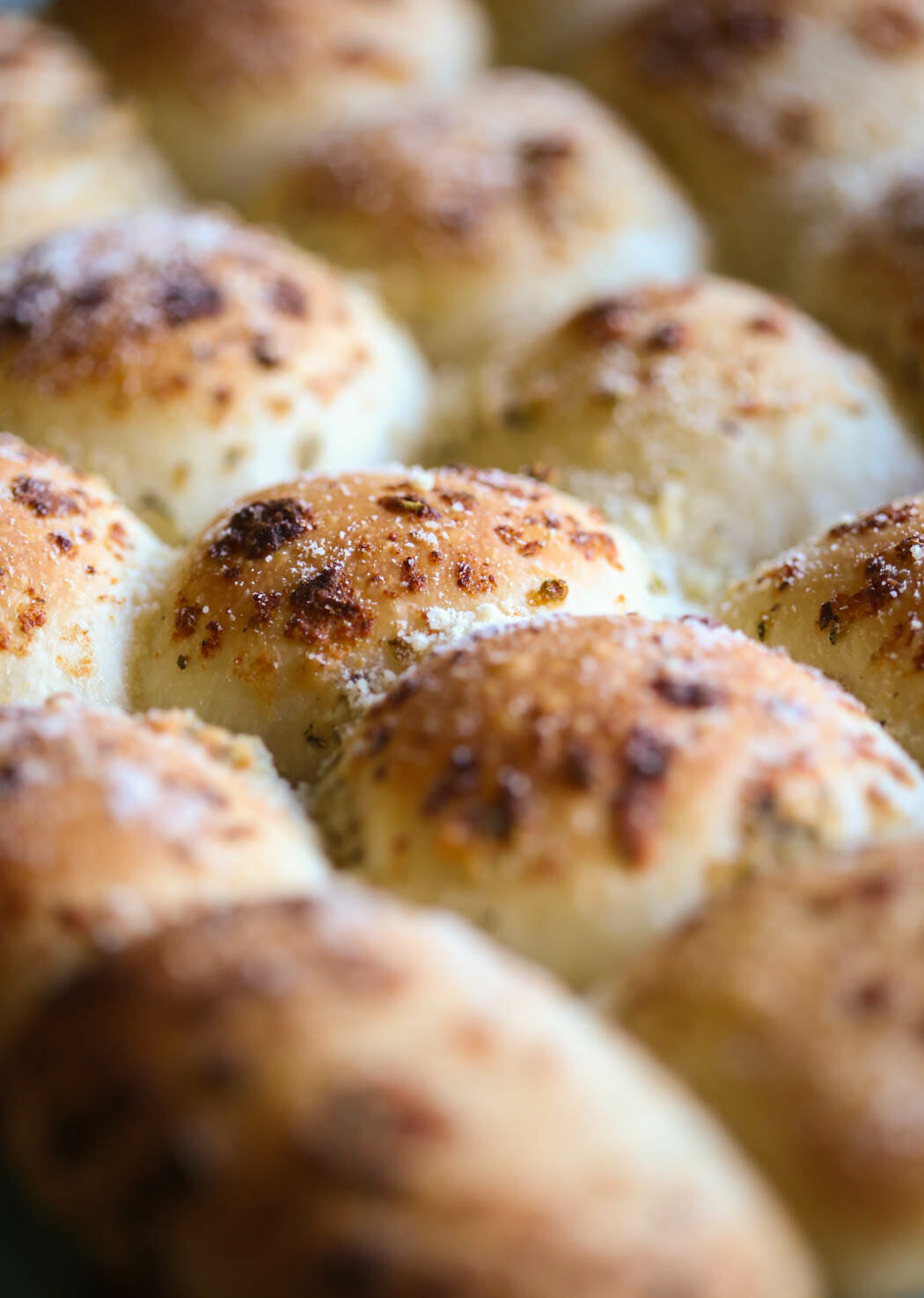 Print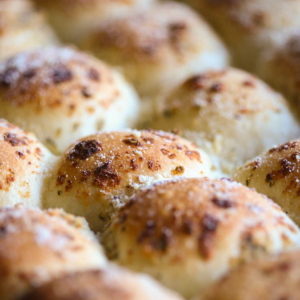 Quick & Easy Garlic-Parmesan Rolls
---
Description
These Quick & Easy Garlic-Parmesan Rolls use frozen roll dough and pantry ingredients, but they'll be the best part of your dinner. Promise.
---
1 stick (1/2 cup) butter
4–5 cloves garlic, minced or pressed
2 teaspoons Italian seasoning
1/2 cup grated Parmesan cheese (fresh or canned)
20 rise and bake frozen rolls (like Rhodes)
---
Instructions
Place the butter, garlic, and Italian seasoning in a microwave-safe dish and heat until melted. Whisk in the Parmesan cheese.
Place the frozen dough balls in a large bowl. Drizzle the butter/cheese mixture over the dough and then toss quickly to evenly coat the dough in the butter and cheese.
Place the dough in a 9×13″ pan and allow to rise until doubled (follow the package directions).
Bake according to package directions until the rolls are evenly golden on top and serve as soon as you can pull them apart without hurting yourself. Makes 20 rolls, (but don't count on people being able to stop after 1 roll…)
---
*Disclaimer: This post contains affiliate links.