So you probably know by now that Sara and I are HUGE Schitt's Creek fans. It took me longer to get on board–I tried (and quit) a couple of times, but Sara told me that if I didn't watch it, it was going to put our relationship in danger. Always one to succumb to emotional blackmail, I watched, and I'm SO glad I did because I don't know if there's a sweeter, more heartfelt, funnier comedy out there.
I also am a big fan of Galentine's Day. One year, I did a post on Galentine's charcuterie boards. Another year, I shared Parks & Rec Valentines. It seemed like since 2020 was the Year of the Giant Cookie AND the year of Schitt's Creek, it was time for some Schitt's Creek themed Valentines.
If you're unfamiliar with our giant cookies, they are THE EASIEST, most delicious, most gigantic cookies ever. I love them because they only take a few minutes to whip up and I don't have to engage m mixer. Cookies are done, start to finish, in about 20 minutes instead of a couple of hours. I can verify that EVERYONE feels special when they get a special cookie. My favorite way to deliver them is in a 10″ pizza box. It may be too late to get them in time for any last-minute Valentine's deliveries, but you can always hit up your favorite local pizza place and offer to pay for whatever number of boxes you need.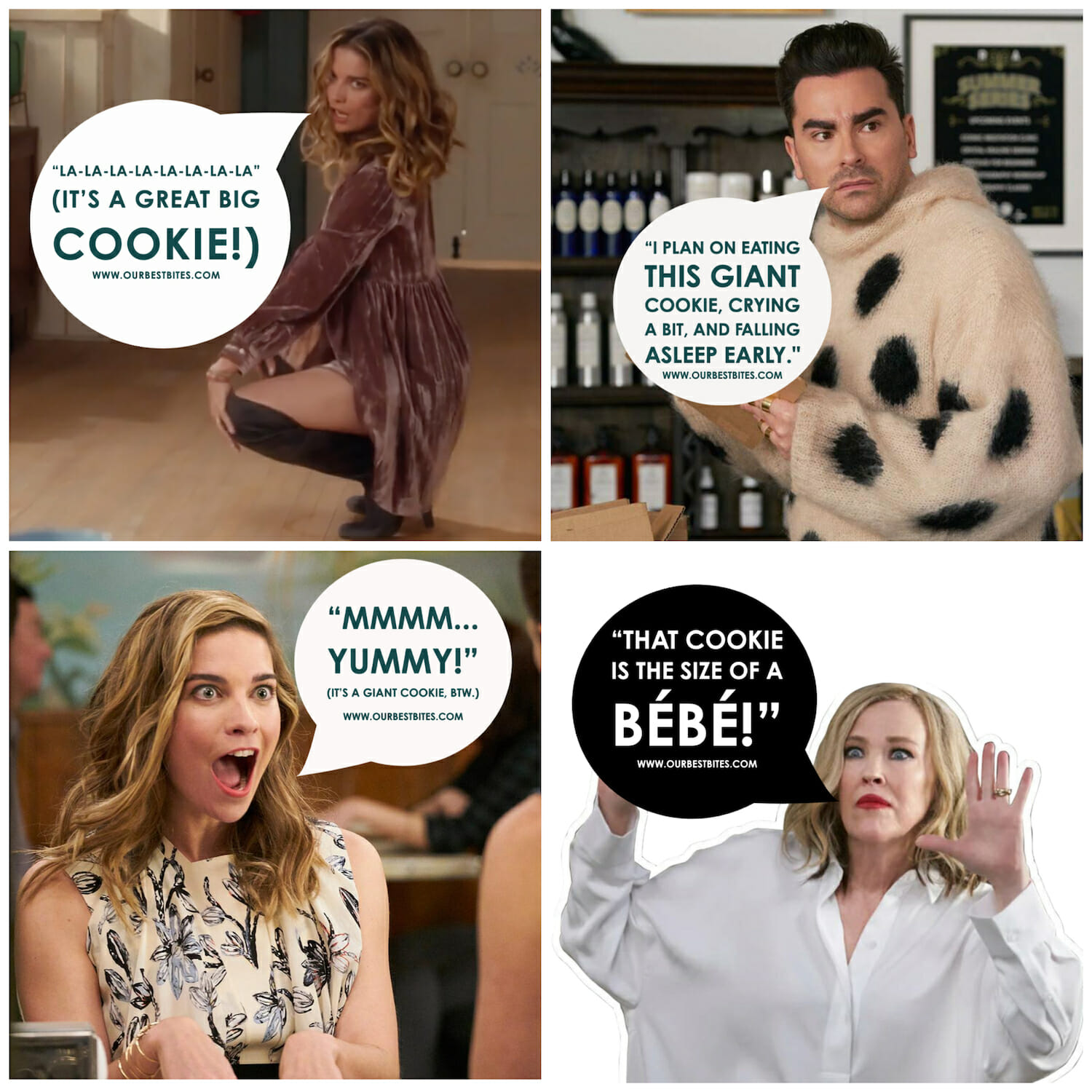 All of these are optimized to fit on half of these Avery Shipping Labels and will fit perfectly on an 8″ or 10″ pizza box! Click here to get the individual files! We hope you have a very happy Valentine's/Galentine's/Giant Cookie day and that you stay safe and warm!