This dip is full of things that are good (or at least not bad!) for you–hummus, light cream cheese, cucumbers, tomatoes, chopped Kalamata olives, green onions, feta cheese, and a sprinkling of parsley. Plus, you can either scoop it up with whole-wheat pita chips or even vegetables. It's a great variation of the classic Mexican 7-layer Dip minus the sour cream and cheddar cheese.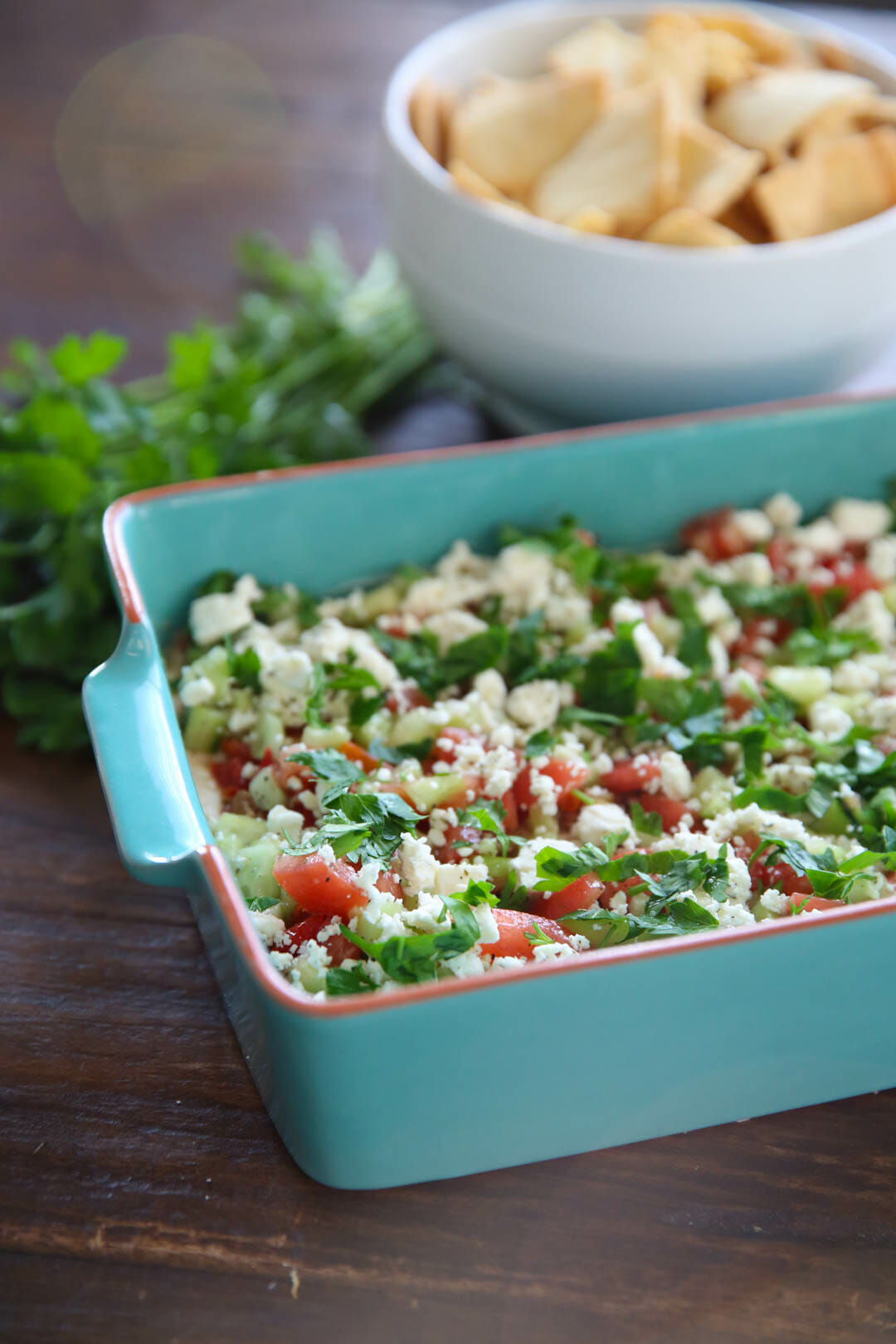 You want to use a pie plate or a small baking dish. You'll start out with a layer of cream cheese (light cream cheese works great!) whipped together with lemon juice, garlic, and Italian (or Greek) seasonings.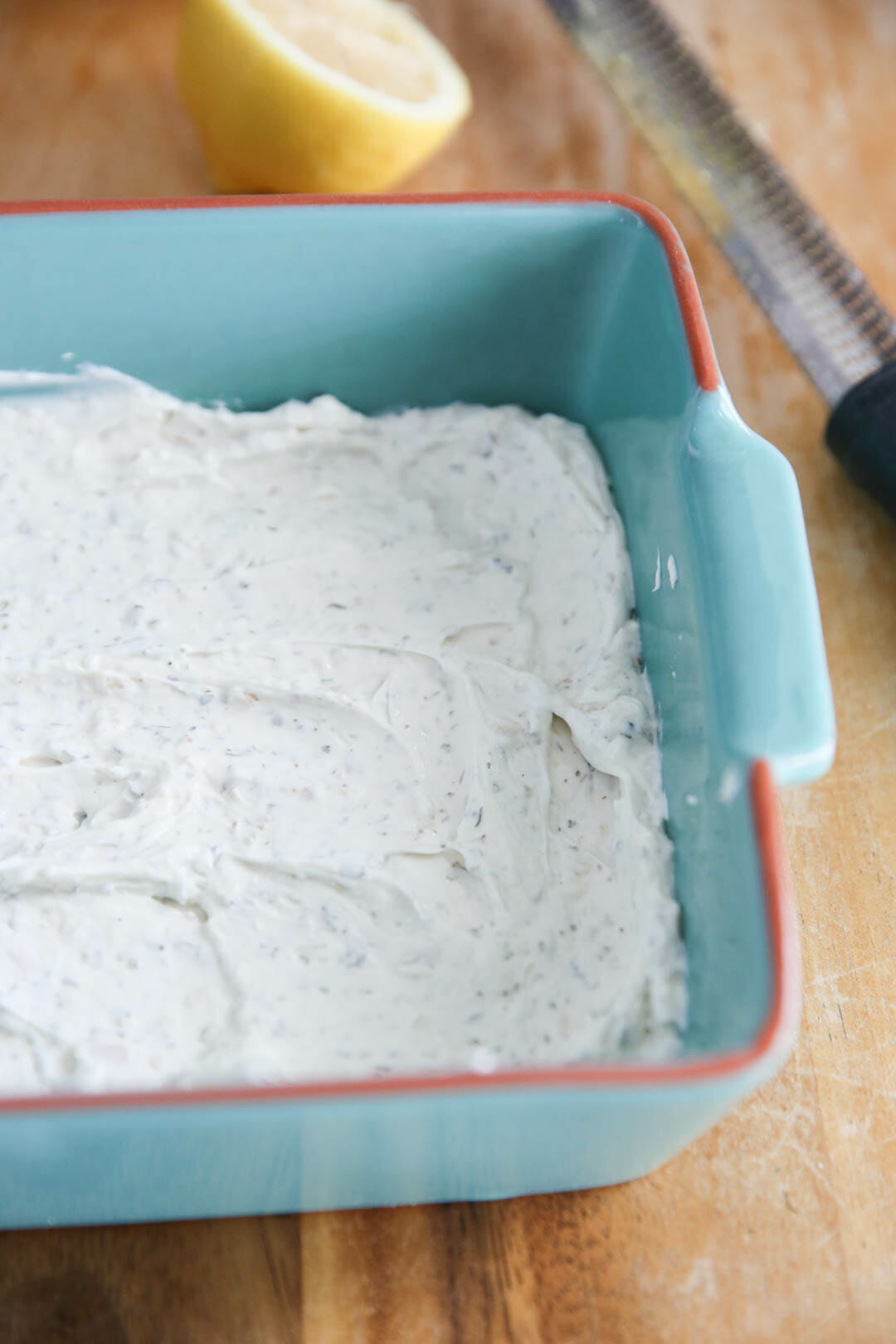 Then you'll add a layer of hummus. You can use your favorite recipe or store-bought.  If you're using store-bought, those plastic containers in the deli section are the perfect amount.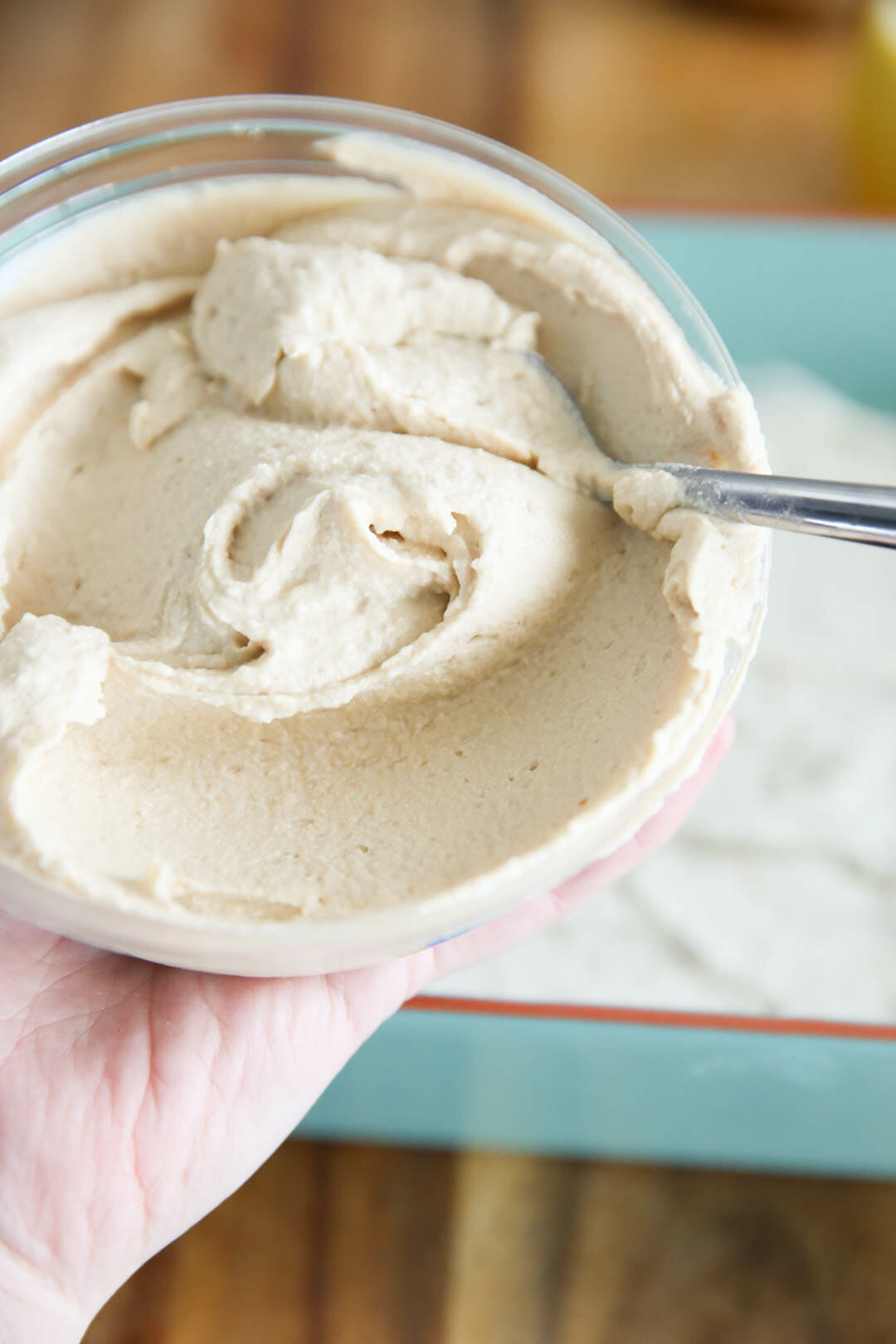 You'll need a few other things, and a quick shortcut for some of them is to make a stop at the tapas bar in the deli section. I grabbed marinated olives, roasted garlic and some roasted tomatoes.  I used the roasted garlic cloves in the cream cheese layer, and I mixed in some of the roasted tomatoes with the olive layer.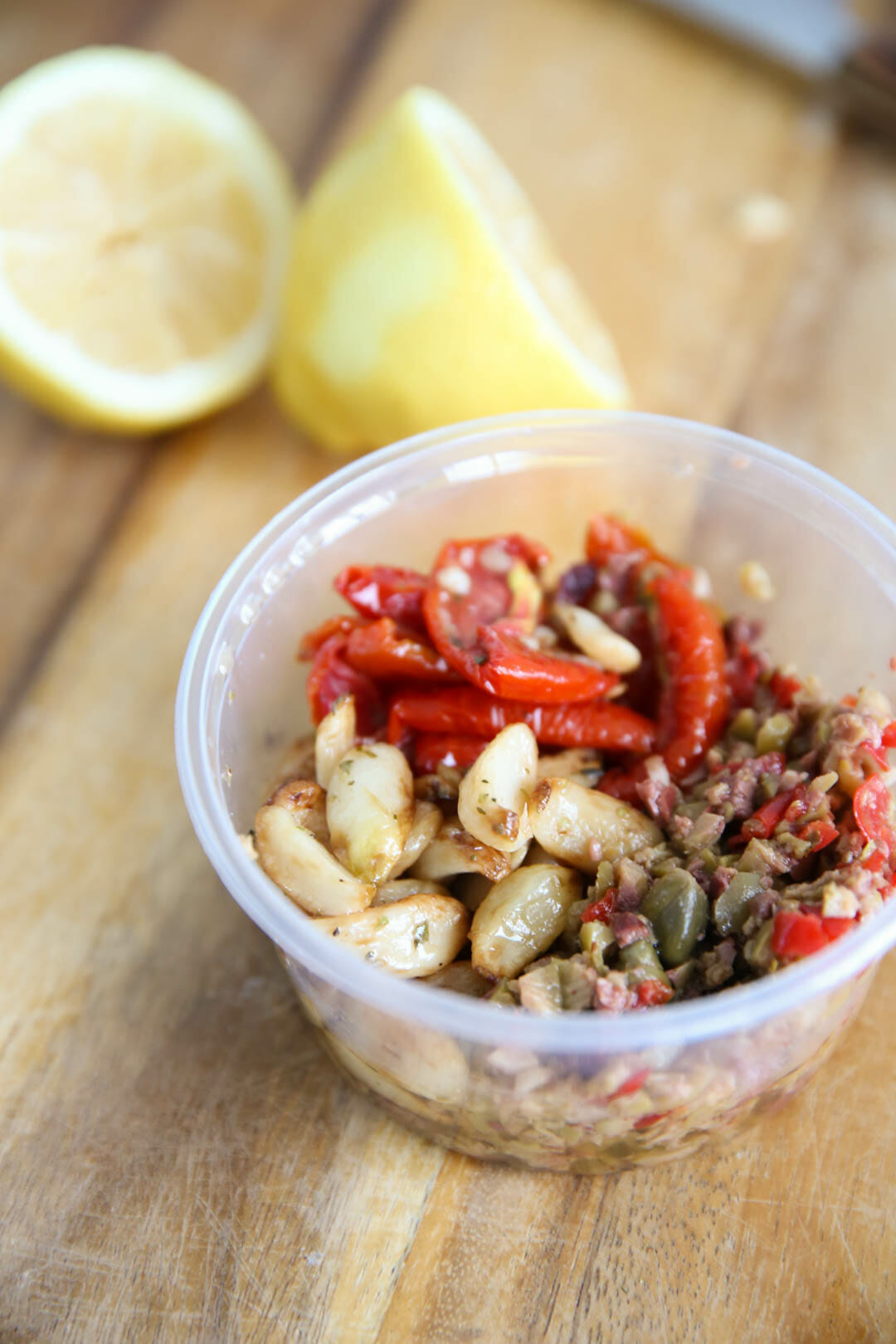 Speaking of the olive layer- sprinkle on some diced kalamata olives (which, by the way, are my favorite olives. If you're not familiar with them, they're milder than green olives but have a slightly more complex, grown-up flavor than black olives).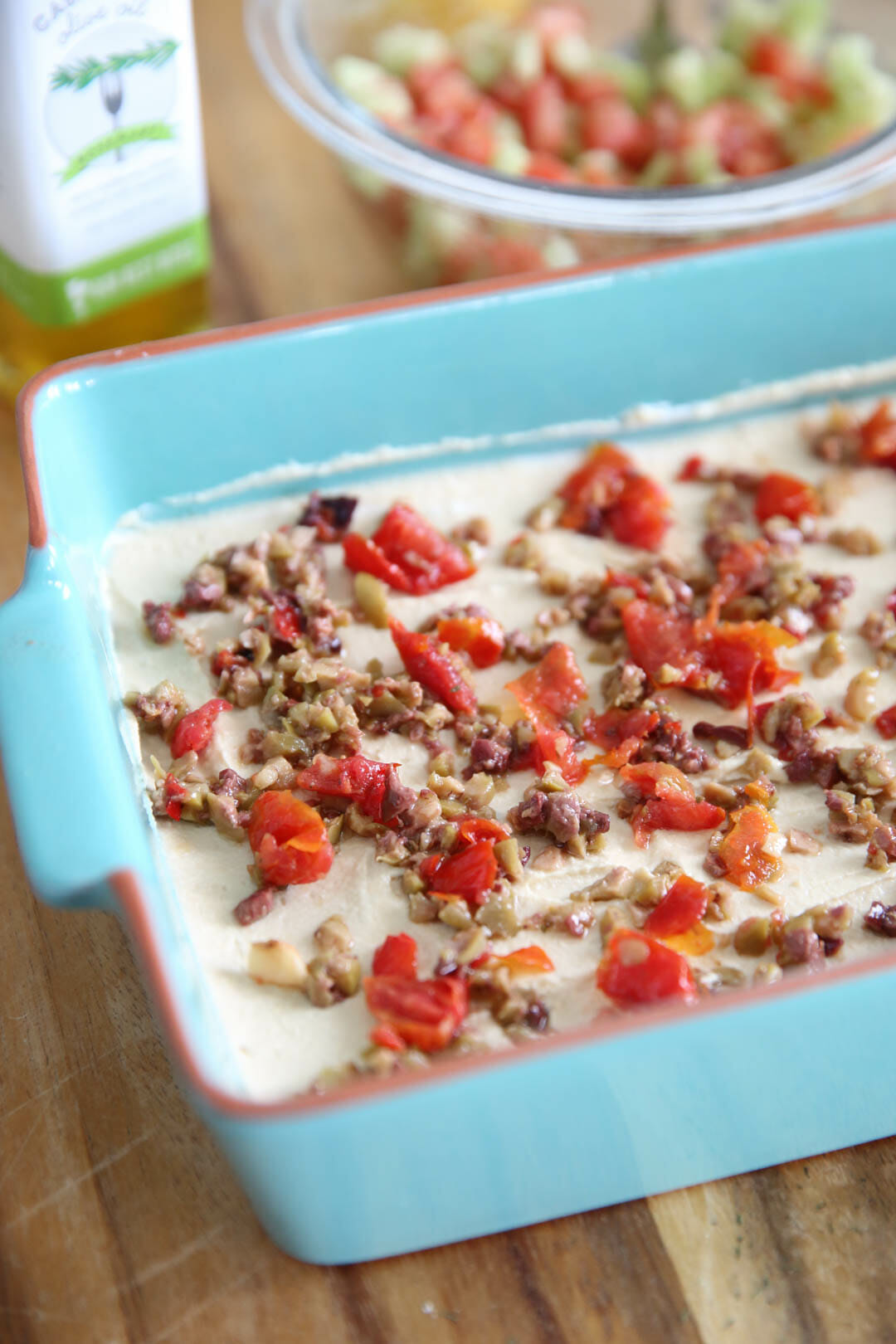 Top that with diced cucumbers and tomatoes.  You can just toss them on as-is, or I like to actually toss them in a bowl with a little flavored olive oil (Rosemary, Basil, or Lemon are my favorites here) and a little salt and pepper and even an extra pinch of Greek Seasoning.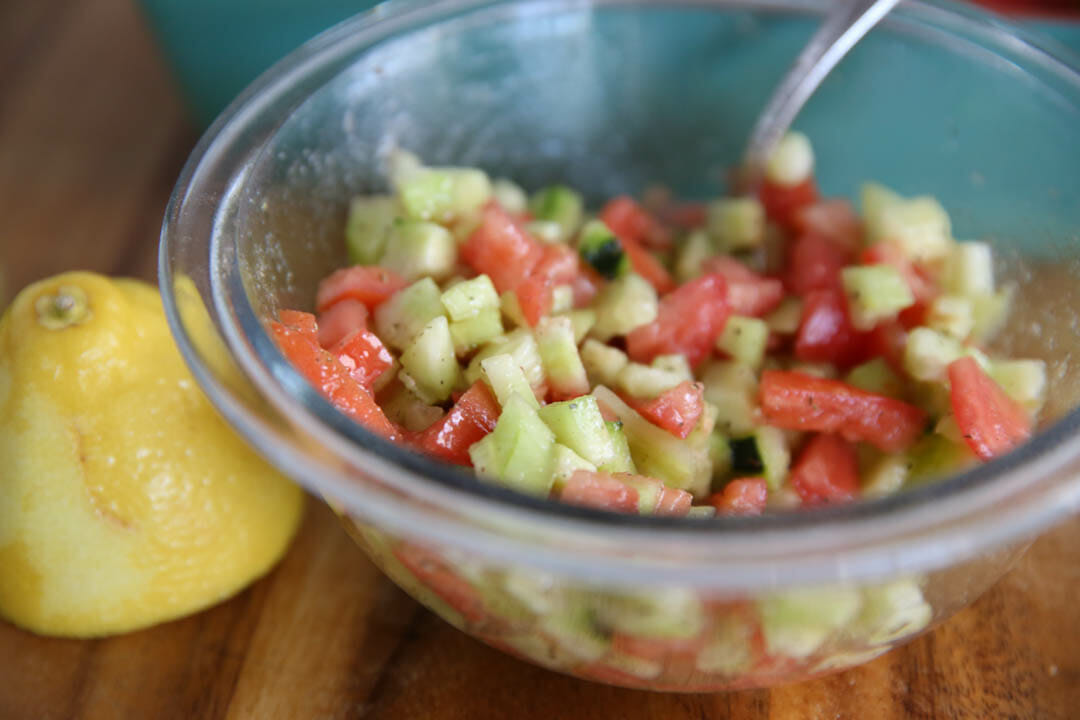 After those go on, top with Feta cheese (you can use plain, or flavored, regular or light).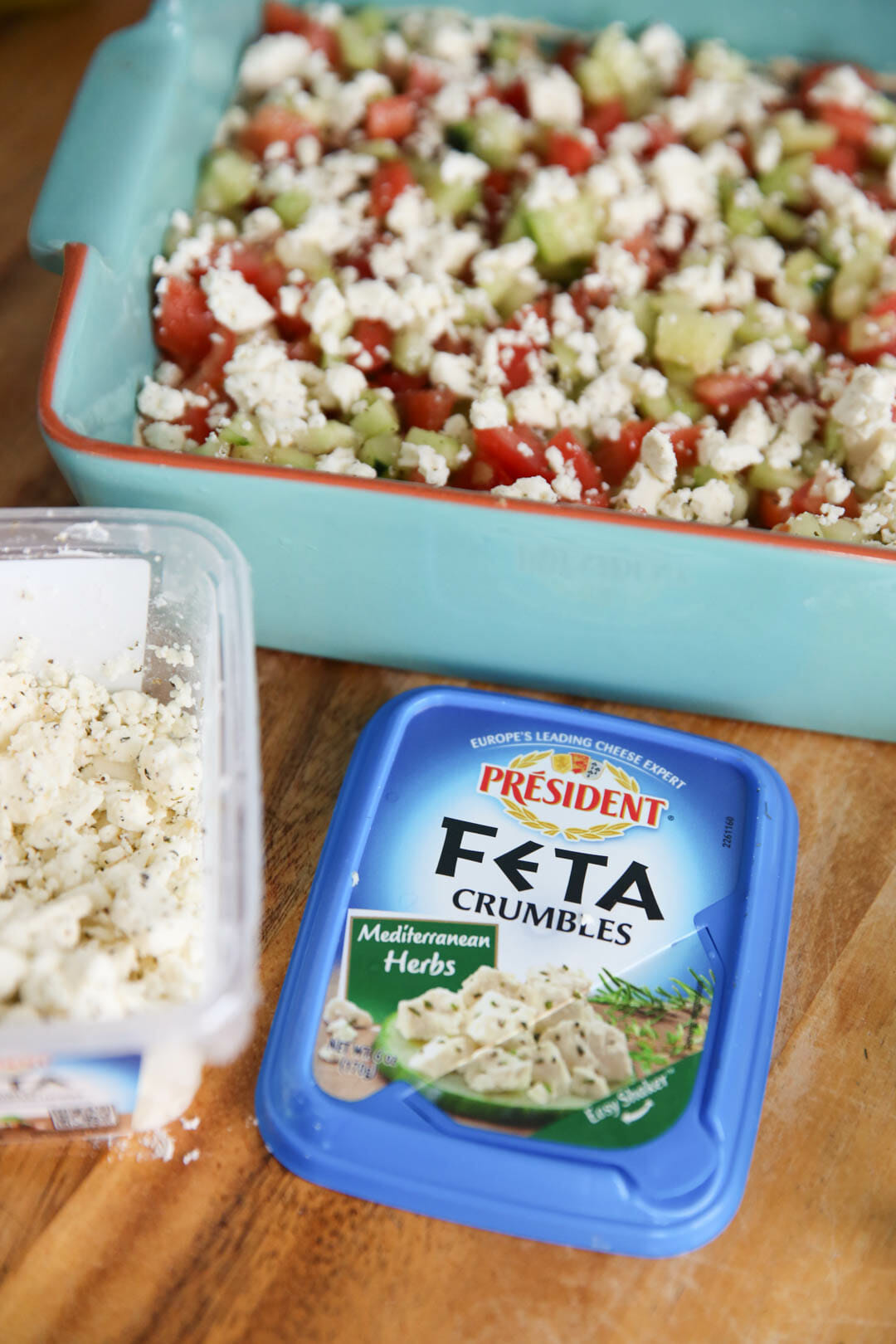 And also some fresh parsley.  Another little tip I have is to drizzle with just a bit of flavored olive oil before serving.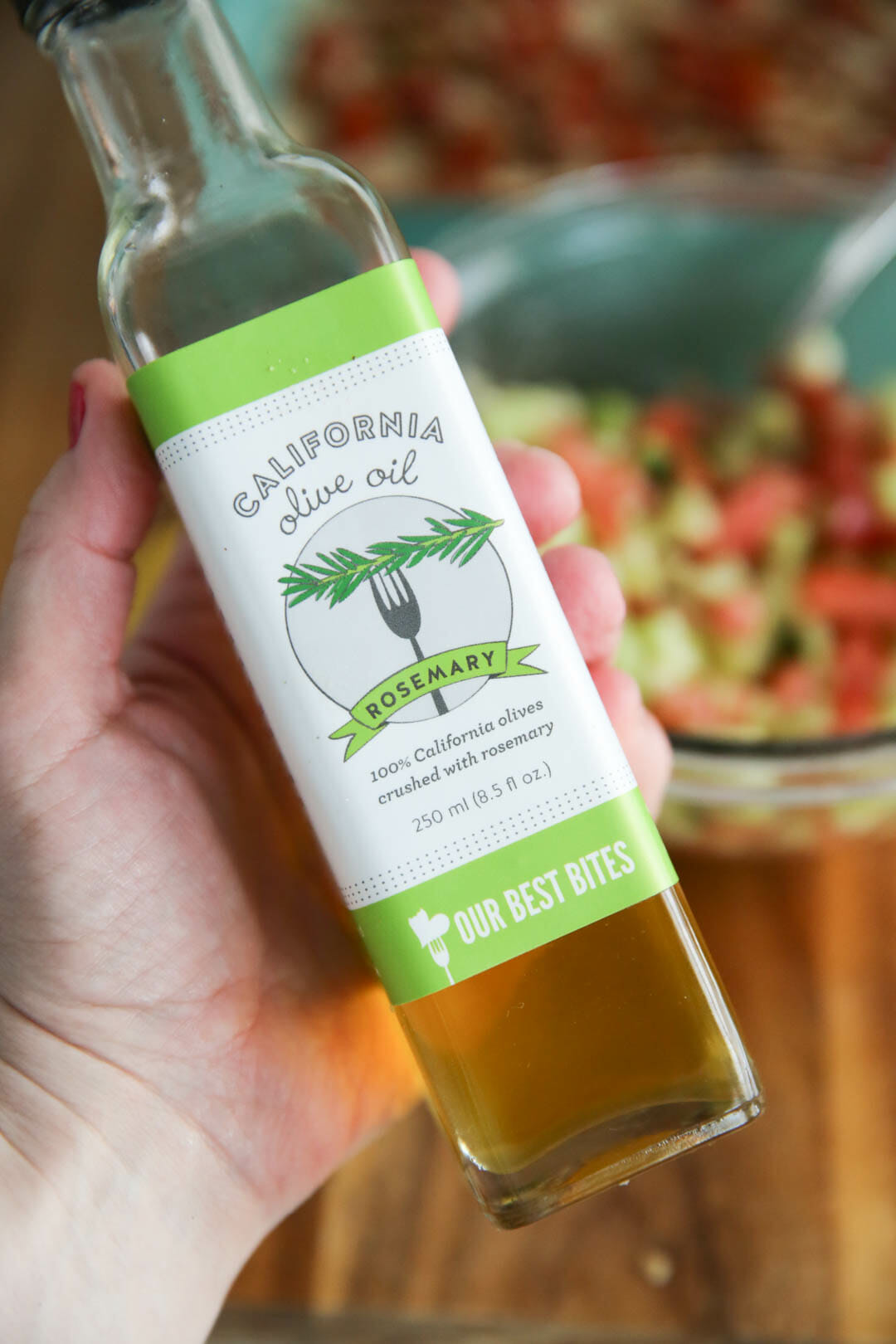 It gives it an amazing flavor burst and adds richness.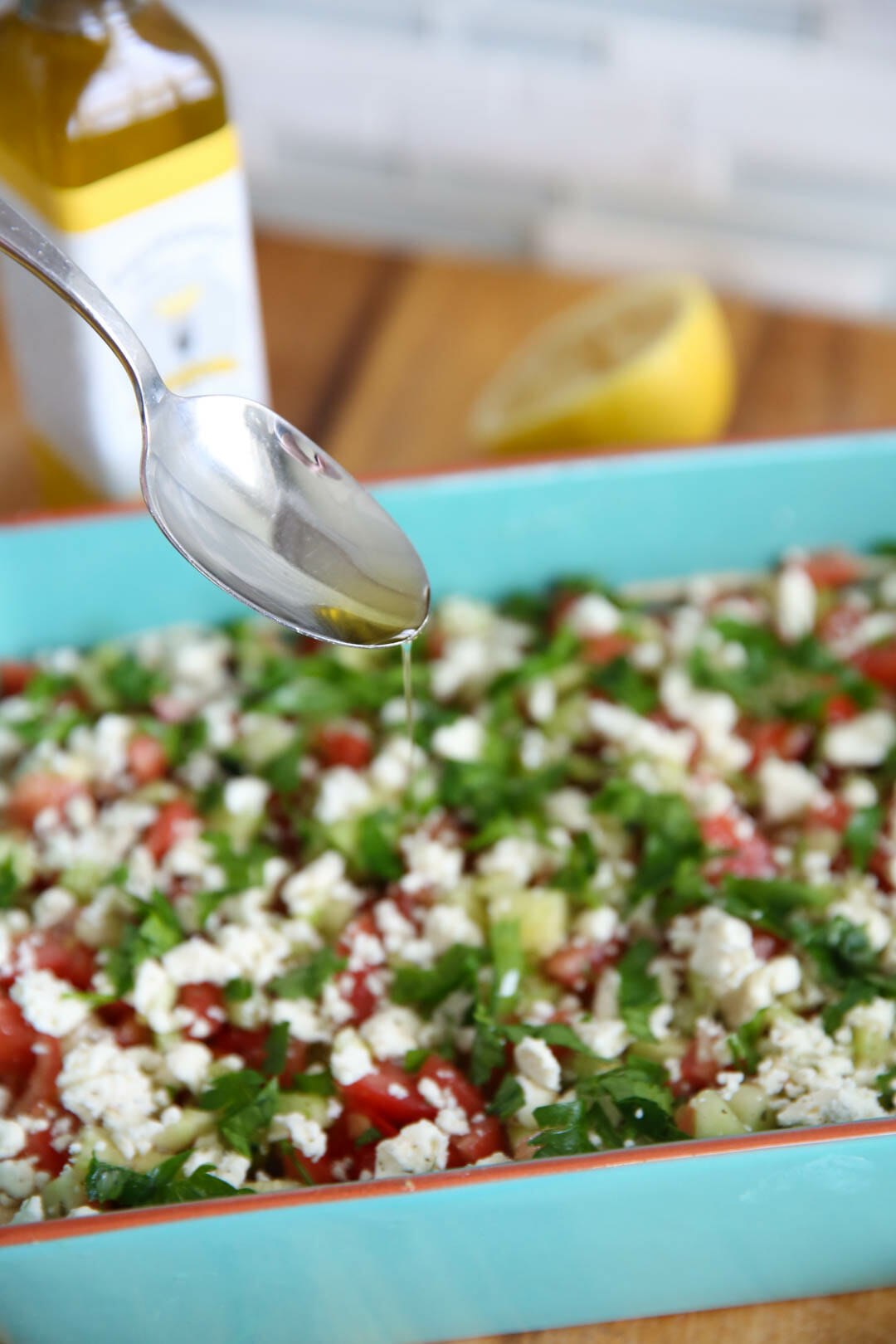 And that's it!  Wrap it up and let it chill in the fridge for at least 2 hours. Then just serve it with pita chips, fresh vegetables, or chunks of freshly baked flatbread.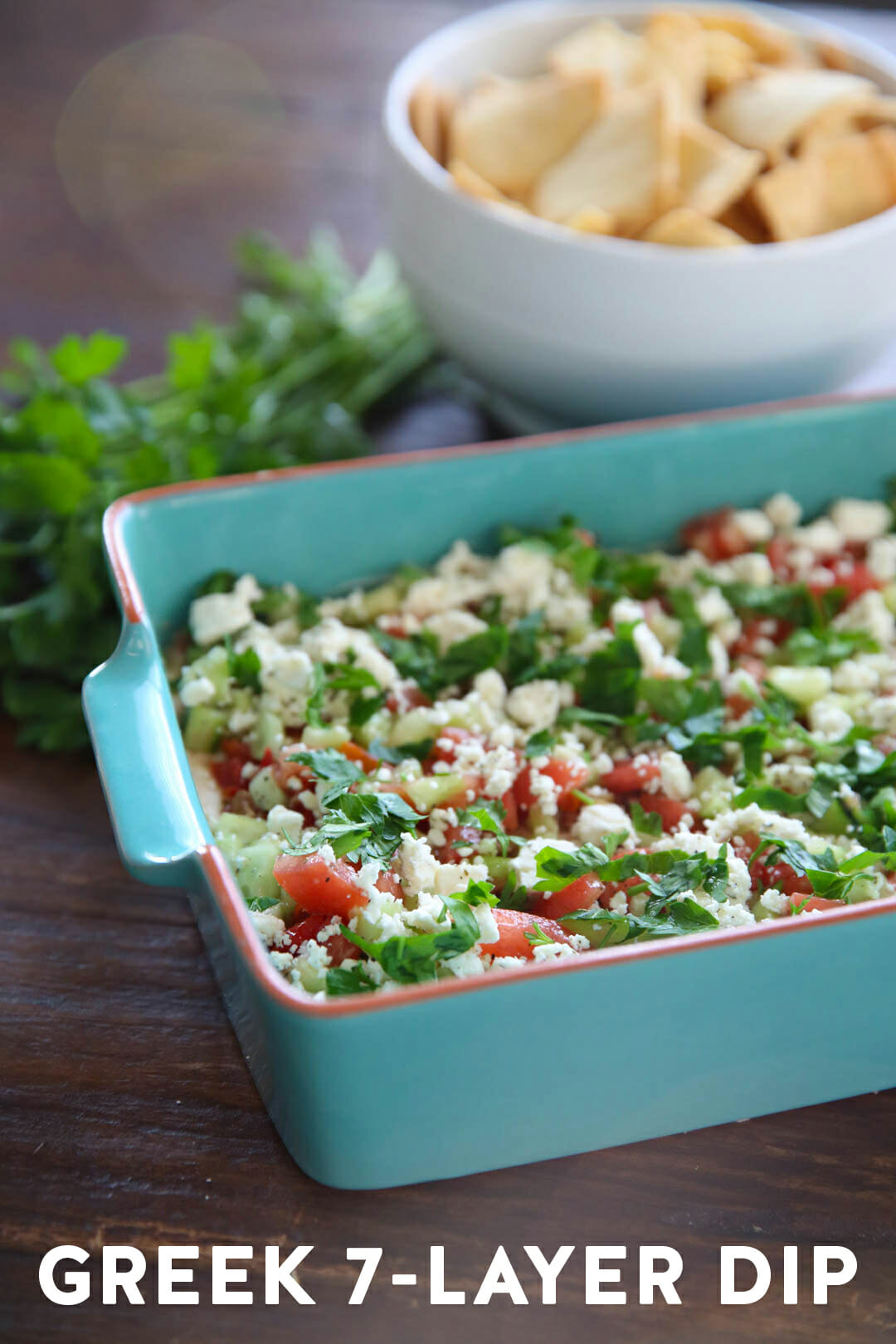 Print
---
1

8-oz. package cream cheese, softened (I used low-fat)

2 tablespoons

milk

1 teaspoon

dill weed or Greek seasoning (salt free–go for a mix that just has herbs)

3

cloves garlic, minced or pressed

2 teaspoons

lemon juice (plus lemon zest if you like)

1 1/2 cups

hummus

1/2 cups

chopped Kalamata olives

1 cups

seeded, diced cucumbers

1 cups

seeded, diced tomatoes

1/3 cups

chopped green onions (about

3

green onions completely chopped)

1/2 cups

crumbled Feta cheese

1/8

–

1/4

cups minced fresh parsley
---
Instructions
With an electric mixer, combine the cream cheese, milk, seasoning, garlic, lemon juice and zest until light and fluffy. Spread in the bottom of a pie plate or a small, shallow baking dish. Then spread a layer of hummus. In order, create layers by sprinkling the olives, cucumbers, tomatoes, onions, Feta cheese, and parsley. Cover with plastic wrap and chill for at least 2 hours. Serve with pita chips, fresh vegetables, and/or flatbread
---
Notes
– I like to grab things like olives, roasted garlic, and marinated roasted tomatoes at the olive bar in the deli.
– I also toss my cucumbers and tomatoes with a little olive oil, salt and pepper before adding to the dip.
– Lastly, I like to drizzle on a little flavored olive oil right before serving for a finishing touch.
 *Disclaimer: This post contains affiliate links.