Long-time readers know we love a good spread.  A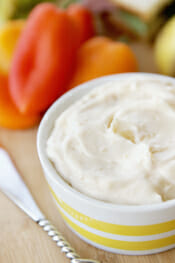 flavorful Aioli is the perfect way to dress up things like sandwiches and sliders, burgers, crudites, grilled vegetables and more.  I love to whip up mixes like this and keep them in my fridge during the week.  We use them on everything from my lunch-time wrap to dinner on the patio.  This one is extra easy, and features one of our most favorite flavors: roasted garlic.
Start by roasting a head of garlic.  Just like in our tutorial, you'll cut off the top of a whole clove of garlic, and drizzle the rest with a couple of teaspoons of olive oil.  (Roasted garlic with Garlic olive oil?  Yes please.)  Bundle it up in foil and pop it in your oven.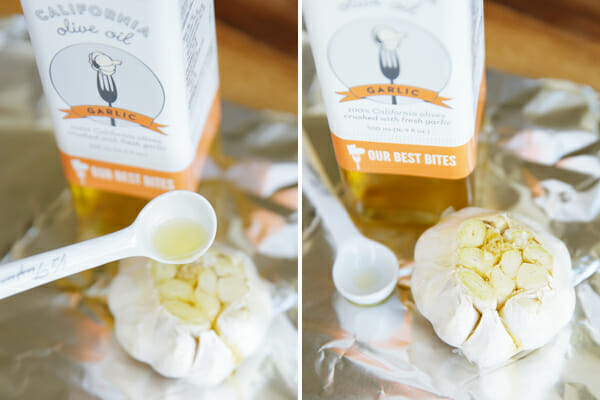 Your house will smell amazing.  Cooking time depends on the size of your head of garlic.  I like to use a potholder or kitchen towel to gently squeeze, and when it's soft to the touch it's usually perfect.  If it still feels firm, it probably needs a little longer.   When it comes out, you'll find the garlic cloves soft and golden caramel colored.  Once it's cooled down, you can use your hands to gently squeeze the garlic right out.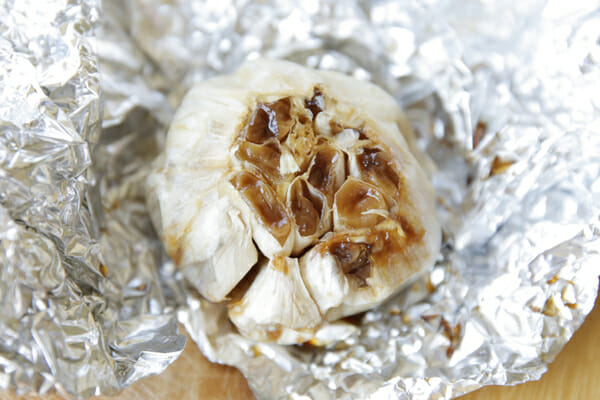 Since this is a tangy aioli, we're using Miracle Whip dressing.  Mix the roasted garlic and Miracle Whip together, smashing the garlic cloves with a fork as you go.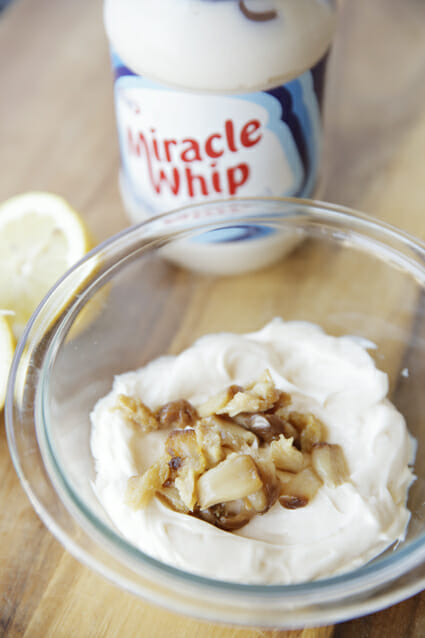 Add a squeeze of fresh lemon juice (some of the zest would be a great addition, too!) and mix it all up.
That's all there is to it!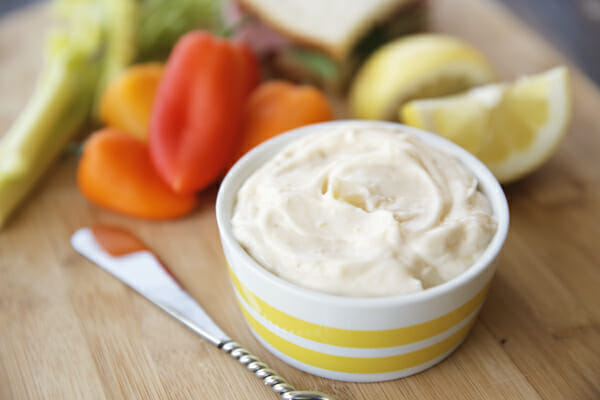 Use it to spread on sandwiches, or as a dip for grilled or fresh vegetables.  It adds a great tangy, garlicky taste to everything.
You can keep this stored in your fridge for several days and use it in all sorts of ways.  Try it on a wrap, or in a chicken salad, too!
Miracle Whip Aioli
Recipe from Kraft
Ingredients
1 head garlic
1 teaspoon olive oil
1 cup Miracle Whip Dressing
2 teaspoons fresh lemon juice
Instructions
Heat oven to 400 degrees.  Cut a thin slice off the top of garlic head to expose tops of all cloves; drizzle with oil.  Wrap in foil.  Place on baking sheet.  Bake for 20 minutes, or until soft.  Cool 5 minutes.  Squeeze roasted garlic into a bowl with dressing and lemon juice and stir to combine.