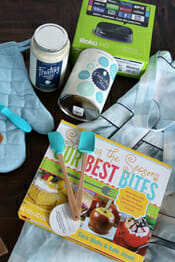 First of all, thanks to all who entered to win our Goody Bag from last week!  Over 6,000 of you wanted your name on that package and the lucky winner was #4376, Mishell, who said  "…. Thanks to you, I've become a pretty good cook. My family is always happy with all the recipes I make. There's too many to choose from!  So………PLEASE PICK ME, I NEVER WIN ANYTHING!!!!!!!!!!"   Mishell, Mishell, you can no longer say you never win anything!
Kate and I are thinking of making the Goody Bag a regular feature around here.  We're always texting each other photos of darling things we want to buy for no reason.  We should just buy them for YOU!  That seems like a good reason, right? What do you think?
Speaking of buying gifts for people we love, as usual, another holiday has sneaked up on me.  Teacher Appreciation day is next Tuesday, and most schools these days seem to celebrate all week long.  If you feel overwhelmed and need a quick idea to send along to school with your kiddos, here's 3 of our favorites!
This first one is one of our most popular gifts, and we have custom labels for a lot of holidays, including upcoming Mother's and Father's day.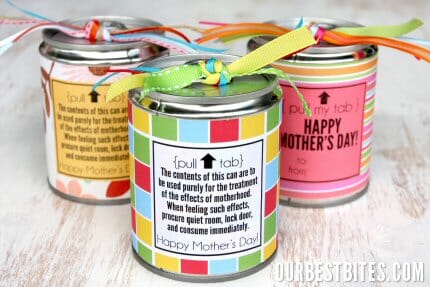 Click Here to see the tutorial on how you can fill an empty tin fruit can with goodies and still have it open like new!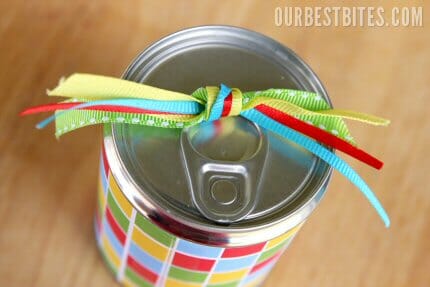 It's totally fun and novel, and the cute label is sure to make your teacher smile.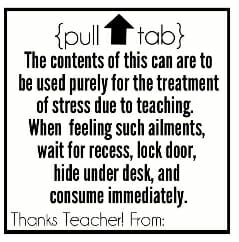 Next.  I swear you can put anything in a berry basket and it's instantly cute.  You can get these cardboard ones at craft and party supply stores, or a lot of stores right now have little ceramic ones (like you can see in the photos in this post).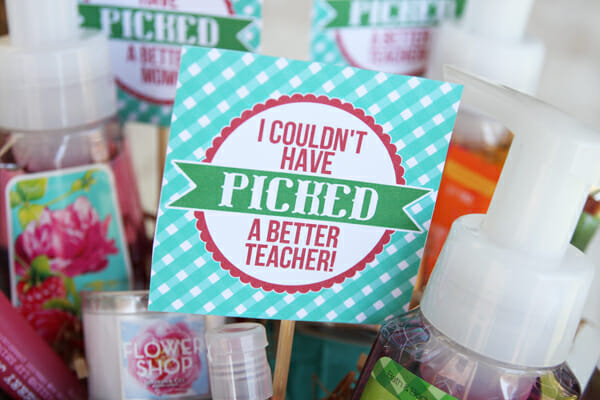 Fill with fruit scented soaps and sanitizers, or fruity treats.  The cute labels are a design from eighteen25 and all of the info (including the link to download) is found by clicking here.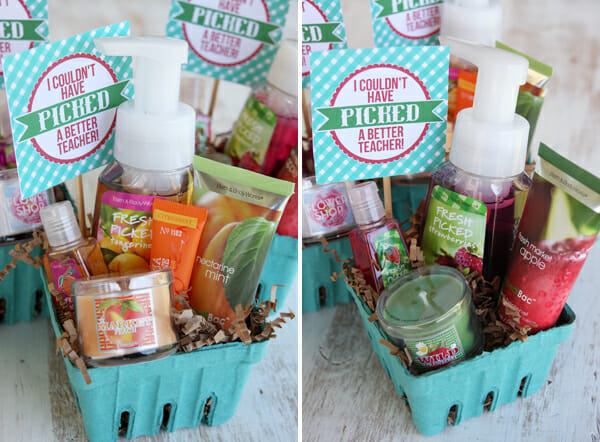 Chocolate chocolate, you can never go wrong with chocolate!  If you need something simple, fast, and easy- this one is for you.  Click here for the post with the download and print from your home computer.  Just wrap it around a fancy chocolate bar and you're good to go.  There's even a place on the back for your kiddo (or you) to write a little note.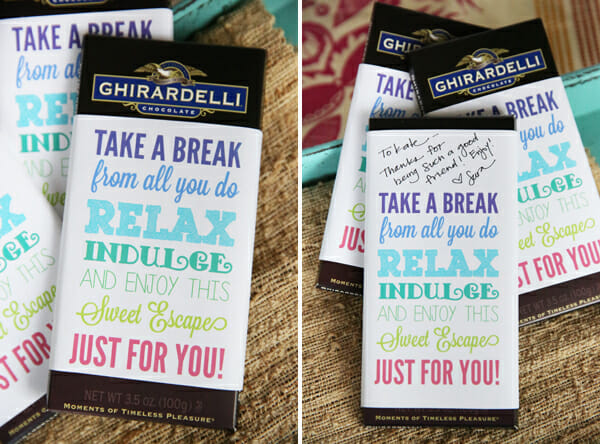 Hope that helps a little bit.  If you have some great ideas to share, leave them in the comment section!