Everyone loves a great restaurant Caesar salad, but not too many people make them at home.  Really great, classic homemade Caesar dressing involves things that often weird people out (me included), namely raw egg yolks and anchovies.  When we were developing recipes for our second cook book, I really wanted to come up with a fantastic Caesar dressing that was easy to make, just used normal pantry ingredients and no eggs or canned fish.  This dressing has become a staple at our house ever since.  It's creamy and fresh and tangy and great on SO many things.  And I'm telling you right now- take the time to make this homemade dressing, and whip up some homemade croutons and grab some fresh Parmesan and you will have literally the best Caesar Salad of your life right at home.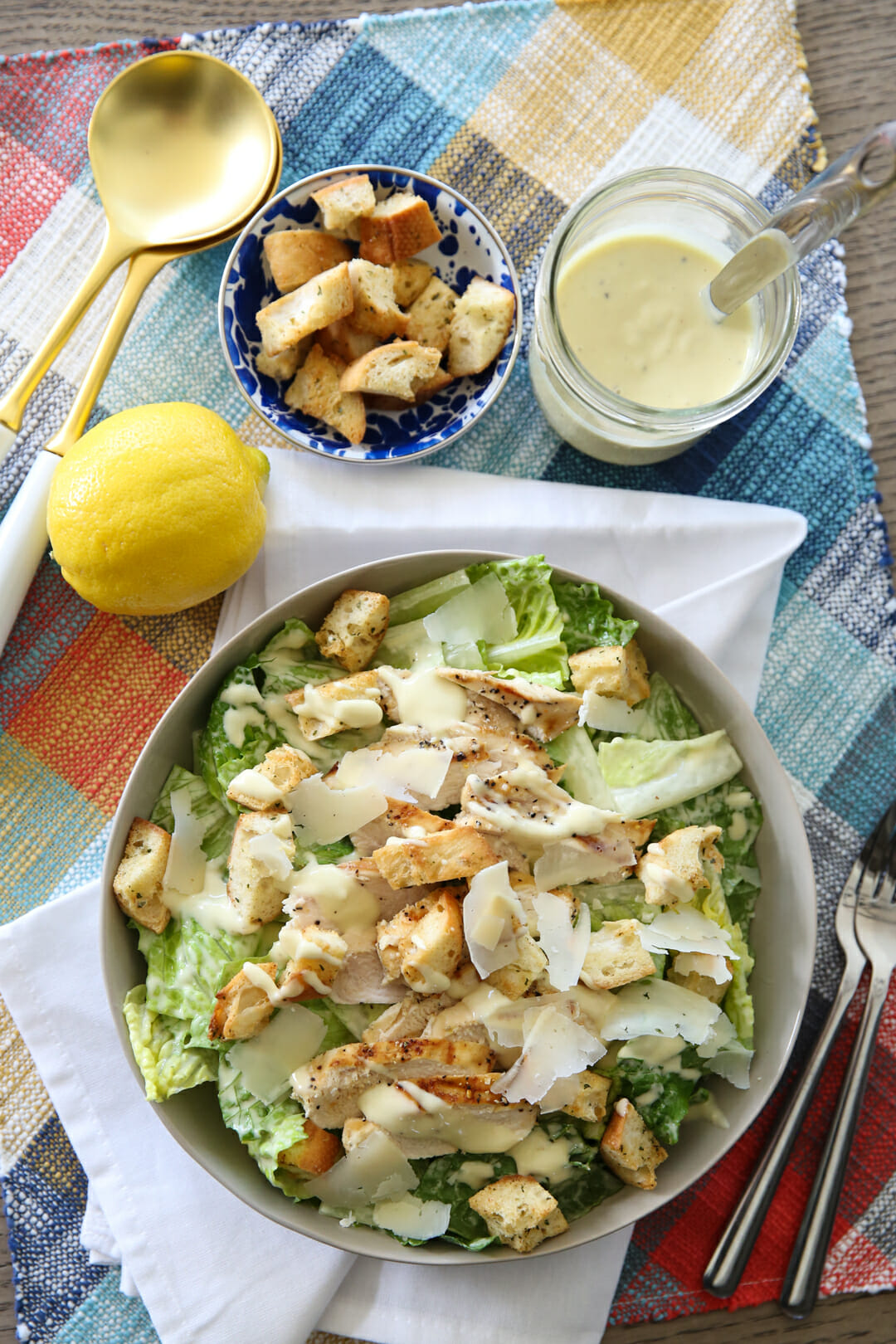 Caesar dressing is so easy- you'll start by blending some mayo, garlic, salt and pepper and lots of fresh lemon juice in a blender, and then blend in olive oil.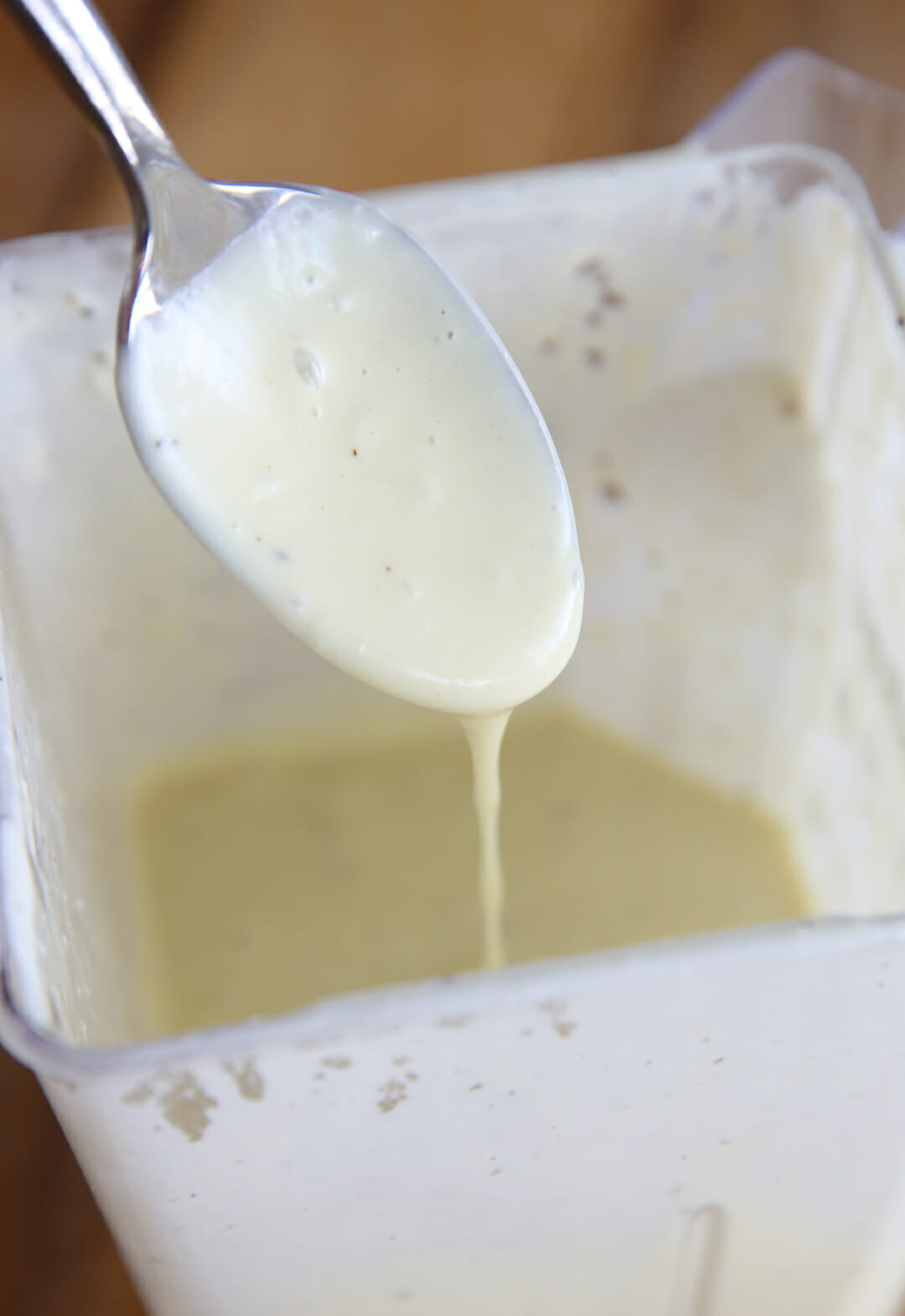 Now you'll want to use a good olive oil here because you will definitely taste it.  I almost always use our garlic or our lemon olive oil, but our plain house oil is great as well.  If you don't love the taste of olive oil, you might try using a "light" one.  Light olive oil isn't referring to the calories or anything, it's simply light on flavor since it's the oil after the first presses where the good stuff comes from.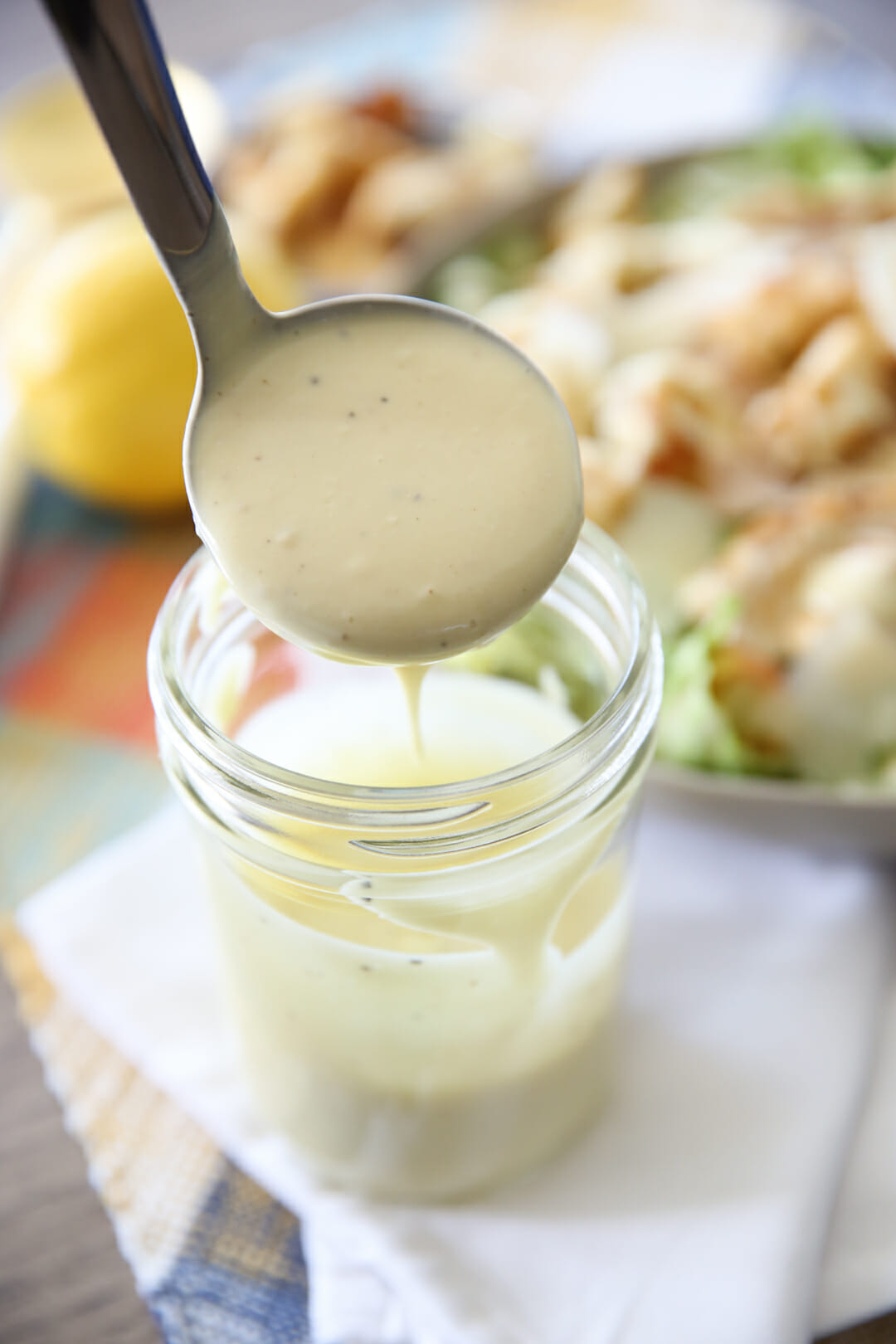 This dressing is great used as a marinade for chicken, as a dip for crudités or drizzled over chicken and lettuce in a wrap.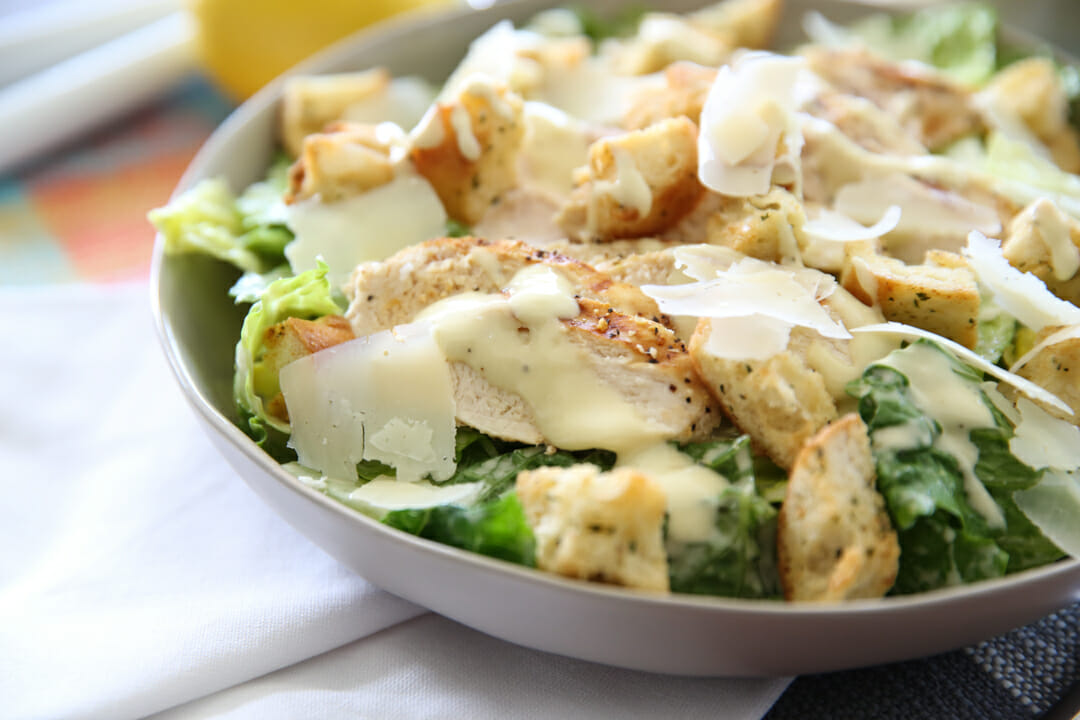 To make the best salad ever, use cold, crunchy romaine and toss with the dressing.  Pile on plates and top with homemade croutons, fresh Parmesan cheese, and grilled chicken if you want.  The best!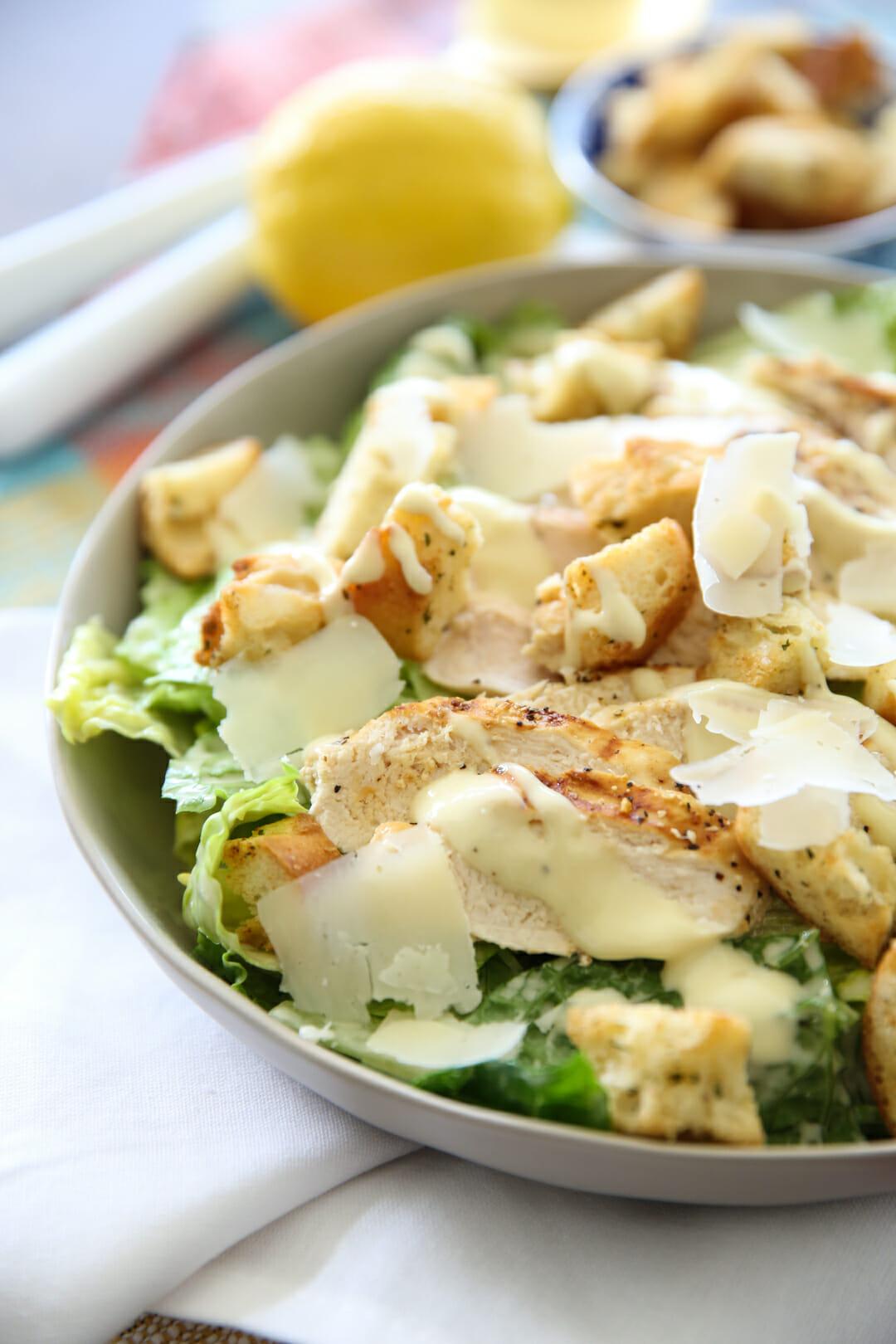 Print
---
---
1/3 cup

mayonnaise

1 1/2 tablespoons

dijon mustard

3

large garlic cloves, roughly chopped

3 tablespoons

fresh lemon juice

1/2 tablespoon

white wine vinegar

1/4 teaspoon

kosher salt

1/4 teaspoon

black pepper

1 cup

olive oil
---
Instructions
Combine mayo, mustard, garlic, lemon juice, vinegar, salt, and pepper in a blender and process until smooth. With blender running on low speed slowly pour in olive oil in a steady stream just until fully incorporated. *If for some reason your dressing ends up too thick (can happen if you process too long) just add a tablespoon or two of milk).
Store in fridge. To make Caesar Salad, toss dressing with chopped romaine lettuce and then top with fresh parmesan, croutons, and grilled chicken if desired. Garnish with lemon wedges.
---
Looking for more Fast and Healthy meals with fresh ingredients?  Check out our Fit and Fast Meal Plans, 6 weeks of healthy meals and organized grocery lists to make life easier!