I've been fumbling over what to say over the last few days. I felt like last week, we were free-falling into chaos, that things were drastically changing on an hourly basis, feeling all the feelings. I was scared that I was underprepared and that I wasn't going to be able to get what I needed before everything shut down. I was sad about plans that had to be cancelled. I was wondering what Sara and I could do and say that would be the most help to you guys.
Things have stabilized, at least a little. My kids are out of school for at least 4 weeks, but possibly much longer. I'd be lying if I said the thought of a 5 month summer vacation without the possibility of vacations, trips to the pool, summer camps, theatre productions, and friends wasn't terrifying. (I love my kids, but I'm kind of scared of a The Shining situation, I'm not gonna lie.) There are still a lot of questions, but my fridge and pantry are stocked, we're healthy, and just waiting to see what happens next.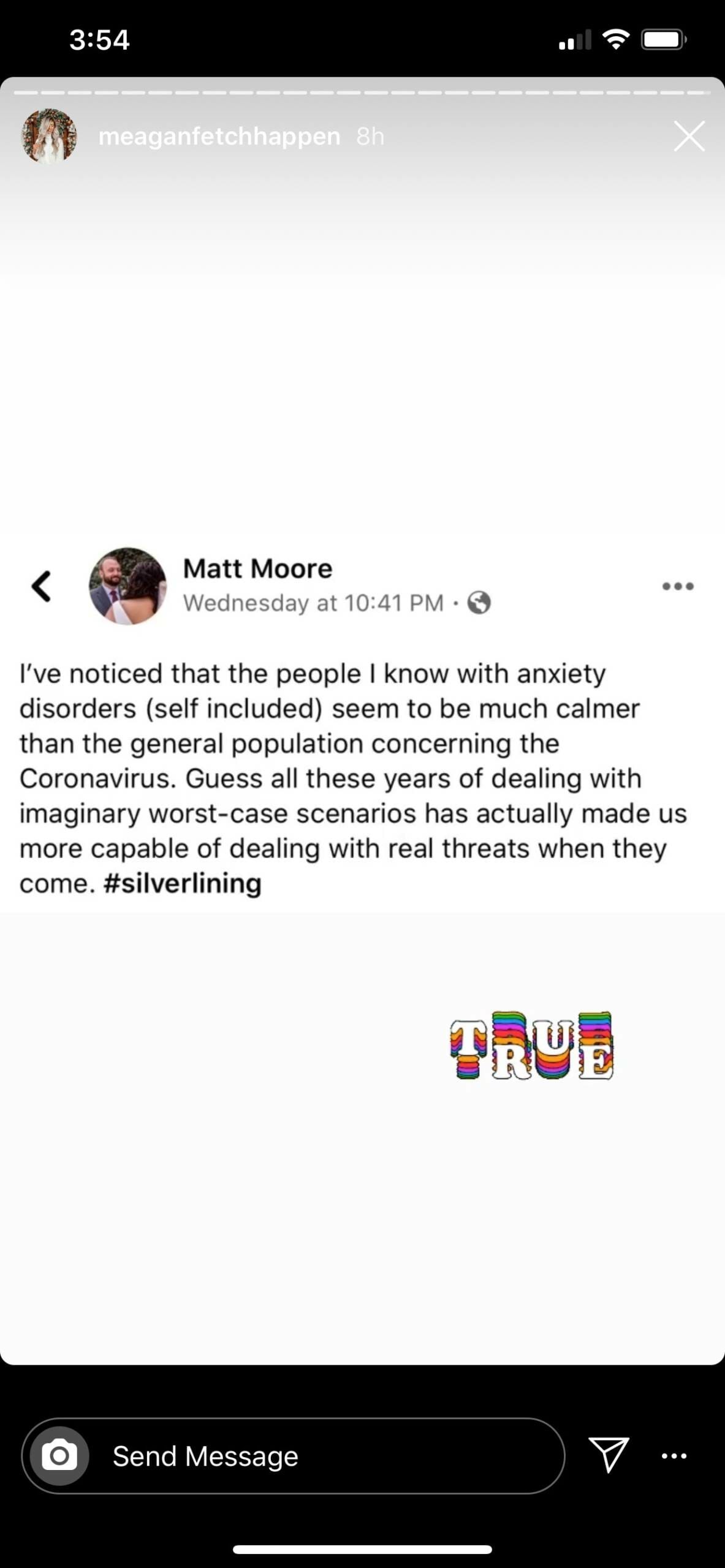 One great thing about living with perpetual anxiety for most of my life is that I'm pretty chill right now. It really is true that the scariest thing is the unknown, that the greatest fear is fear itself. I'm way less scared of coronavirus than I am of people losing their minds at the store (and also people who think this is a government conspiracy and there's no reason to take any precautions.) Here's a little graphic explaining CATtening the curve, if you're not convinced that reasonable precautions need to be taken.
I don't really need to know how that company I bought sunglasses from a year ago are trying to prevent me from getting coronavirus. (I can assure you that Sara and I are taking great steps to personally triple-sanitize every email we send out to you and that we promise to always stay more than 3 feet away from y'all.) But seriously, we want to share how we're planning to help.
what to expect from our best bites
We dropped the pricing on our Simplified meal plans — Dinner, Simplified and Summer, Simplified are both now available for $19.99. All of the recipes in both of these plans feature a handful of staple, simple ingredients – perfect for times like this.
You can opt-in here to get 50 Free Kids Activities (and a sample of Summer, Simplified).
Sara and I are putting together a whole bunch of things to help you and your families get through this. Back in the early days of Our Best Bites, when we had a little more time and energy on our hands, we posted TONS of recipes for how to make things from scratch. We have a huge bread section, plus tutorials on how to make tortillas, dry beans, and condiments. We will be updating these old posts with new pictures and clearer instructions and show you how to use up what you have in delicious ways.
We'll share tips on how to stretch food supplies, storage, and make it last.
Worst case scenario: When my oldest was a baby, I dabbled in cloth diapering. Lack of toilet paper doesn't scare me. I can show you how to get by if the worst happens. ????
We're planning on doing bake- and cook-alongs and challenges with our kids–we'll teach our kids how to cook and you can follow along! If you don't follow us on Facebook and Instagram (Sara and me), be sure to because we'll be sharing lots of tips in posts and stories and going live.
Stay tuned for lots of crafts and ideas to help keep your little (and big) ones busy and cut down on screentime. Meanwhile, check out our craft section!
We are never gonna make you feel bad for not sticking to a rigid schedule, letting your kids watch movies, or not doing homeschool with the intensity of a thousand suns.
In some ways, this is really hard–I feel for the high school seniors who are getting shortchanged something they've looked forward to their whole lives that they may not get back. My son and I may not be going to Hamilton, which was his Christmas present. We might not be going to Utah this summer. Yesterday, I thought they were all going to kill each other and we were only two days into social distancing.
But in other ways, it's a blessing. We have a chance to slow down, reset, spend time together as a family. There were so many things I wanted to do with my kids when they were little and they were just too small for it to be fun, but now we get another chance. The weather here in Louisiana is gorgeous right now–not too hot and not too rainy, so we have a chance to explore the outdoors in ways we haven't in the past. I can make them listen to my epic 24-hour 365-song playlist. I'm toying with the idea of "documentary school"–in particular, I want to show them the decades documentaries that were on CNN. My youngest and I can finish Harry Potter by reading more than 5 pages at a time because we're both so tired.
This time is a gift, a unique time in our history, our kids' 9/11. We have a chance to come together as communities–share our excess, show mercy and grace when others are operating from a place of fear.
We're most likely going to be posting much more frequently, so stay tuned. We love you all and we're praying for peace, comfort, strength, and health.
XOXO,
Kate & Sara