You guys, Thanksgiving is almost here! If you're super prepared, you've probably had your menu planned for weeks (or months.) If you're like me, your plans are probably still up in the air. I'm a great procrastinator, what can I say?
Today's post is the Our Best Bites Ultimate Thanksgiving Guide–all our favorites (and YOUR favorites) in one place so you can find them easily. We're going to take next week off to spend with our families, so this post will be up all through Thanksgiving, so it will be easy to find everything you're looking for!
1. Thanksgiving Turkey
2. Tutorial: How to Make Perfect Gravy
3. Delicious Homemade Cranberry Sauce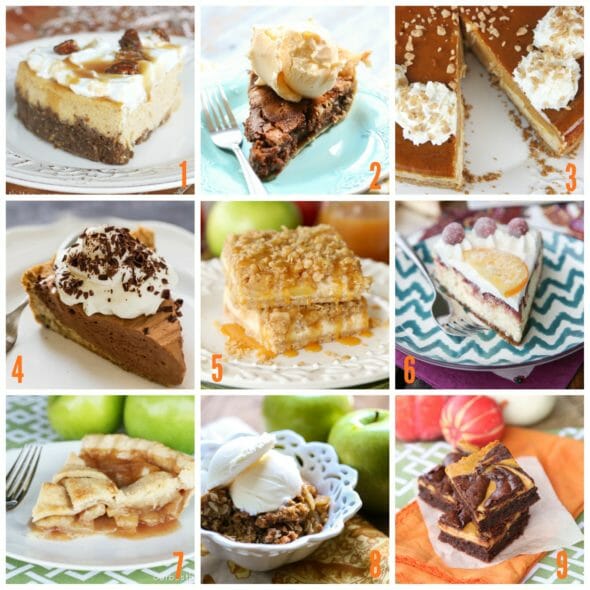 1. Pumpkin Cheesecake with Gingersnap Crust
2. Caramel Chocolate Pecan Pie
3. Layered Pumpkin Pie Toffee Cheesecake
4. French Silk Pie
5. Caramel Apple Cheesecake Bars
6. Orange-Cranberry Cheesecake
7. Classic Apple Pie
8. Classic Apple Crisp
9. Swirled Pumpkin Cheesecake Brownies
1. Soft and Fluffy Dinner Rolls
2. Roasted Whole Carrots
3. Italian Sausage Stuffing
4. Artichoke Sourdough Parmesan Stuffing
5. Sweet Corn Spoon Bread (two ways, both sweet and savory)
6. Roasted Garlic Chipotle Sweet Potatoes
7. Cranberry Walnut Salad
8. Cornbread Stuffing
9. Candied Coconut Sweet Potatoes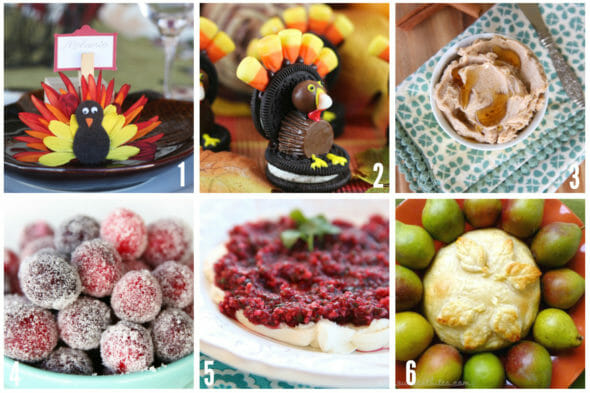 1. Flower Turkey Place-settings
2. Candy Turkeys
3. Maple Cinnamon Butter
4. Sugared Cranberries
5. Cranberry Salsa
6. Baked Brie
Lastly, check out this Thanksgiving Planner to help keep you on track and our favorite Thanksgiving items to keep you sane during all the madness!
Be sure to stay tuned the day AFTER Thanksgiving because we'll be giving you a sneak preview of all our Cyber Monday deals in the Shop–new flavors, new sizes, new gift boxes, kitchen-y items, and gifts, plus all your old favorites will be in stock and we can't wait for you to see them!