We do a lot of BBQ grilling and pellet smoking in the summer months and I seem to be mixing up the same thing over and over again.  This simple blend of spices is fairly common in BBQ circles; if you look up go-to BBQ dry rubs, most of them are similar to one another and for good reason.  This mix of chili powder, smoked paprika, cumin, brown sugar, garlic, onion, salt and pepper is the perfect blend to compliment bbq sauces.  Use it on all your year-round grilling!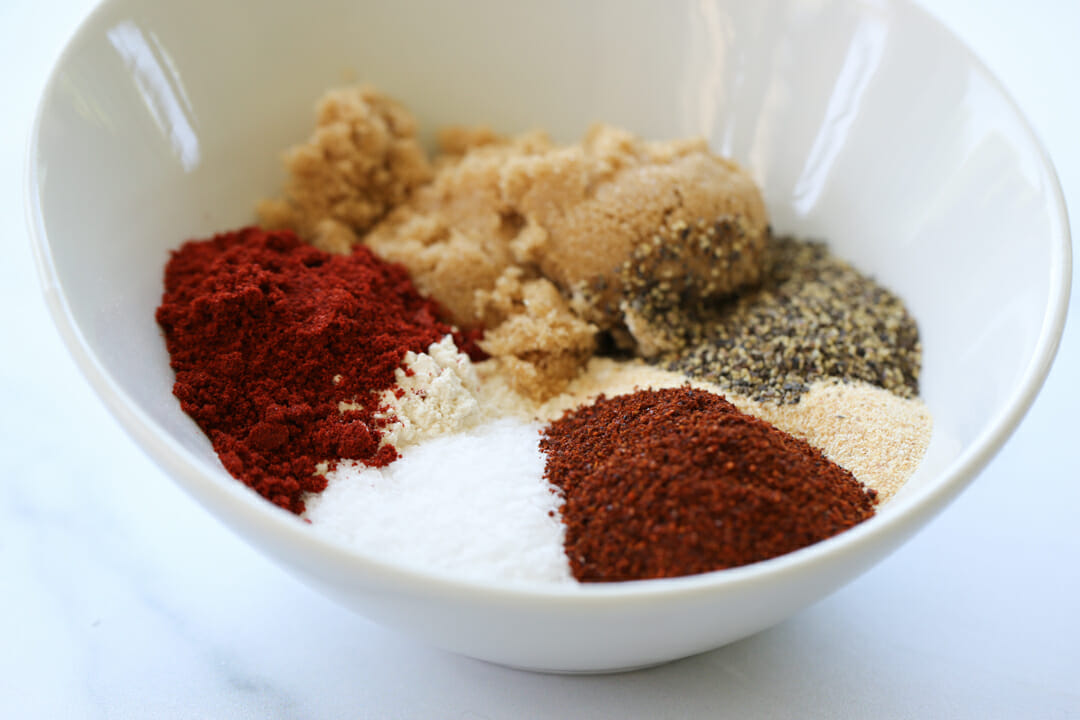 How to Use The Best All-Purpose BBQ Rub
Generally speaking, a great way to use a dry rub is to drizzle your meat with a little oil of choice and rub it in to cover the surface, and then sprinkle the dry rub over.  The oil helps adhere the spices and also keeps things moist.  In the final moments of grilling or smoking, you can then brush with your favorite bbq sauce or glaze.
What to cook with The Best BBQ Dry Rub
We love this on chicken (especially thighs), pork, and beef.  It's my go-to for smoked ribs and bbq pulled pork!  The recipe as written will make plenty to season about 3 large racks of ribs. Keep it in a jar in your spice cupboard and you'll find yourself reaching for it time and time again!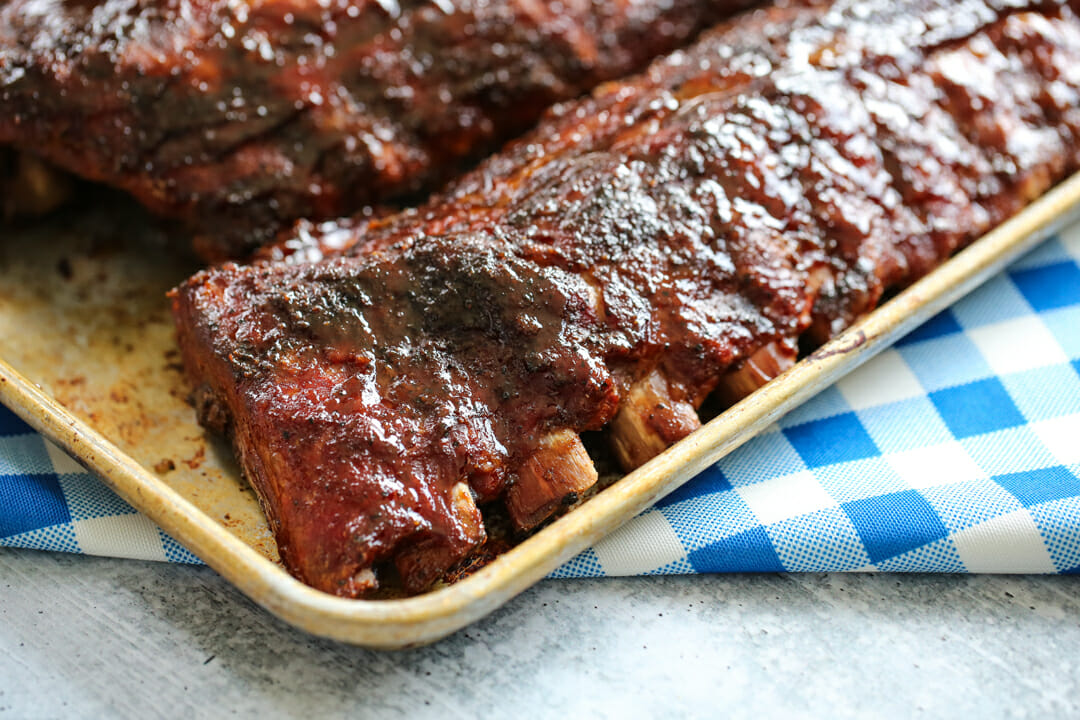 Print
---
Description
A great all-purpose sweet rub for bbq meats.
---
1 tablespoon chili powder
1 tablespoon smoked paprika
1 tablespoon cumin
1 tablespoon black pepper
1 tablespoon kosher salt
2 tablespoons brown sugar
2 tablespoons garlic powder/granulated garlic
2 tablespoons onion powder
---
Instructions
Combine all spices. Mix well and keep in an airtight jar.  Season chicken, beef, and pork before grilling and then glaze with your favorite bbq sauce in the final moments of cooking.
---