I have a special love for Cadbury mini-eggs. They remind me of my Mom, who always let me buy the little single serving packs they had near the register at our neighborhood grocery store growing up. These Cadbury egg cookies are softy and fudgy, with little pieces of crunch from the candy coating on the chocolate eggs.  If you'd like to level up, I also have a fun GIANT Cookie version of this recipe as well!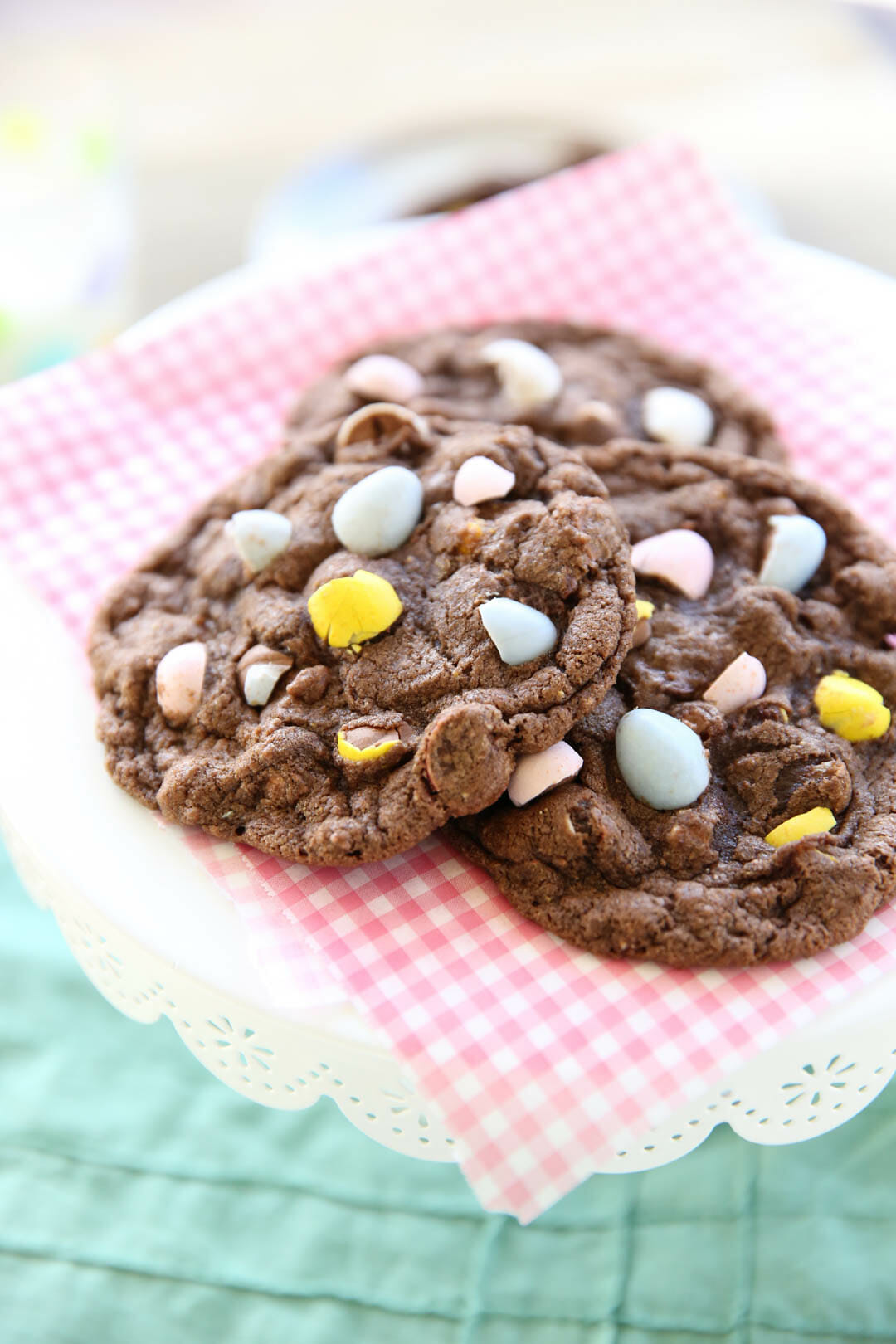 Ingredient Notes:
Butter and Shortening:  This recipe calls for a mix of butter and shortening.  I sometimes like that combo because you get butter and tenderness from the butter, and some structure and softness from the shortening.  If you'd rather not use shortening, or don't have it on hand, you can definitely make this recipe will all butter.  They might spread just a bit more.
Cadbury Eggs: You can use regular or dark eggs, and in any of the special colors they sometimes offer. You'll want a standard 10oz bag.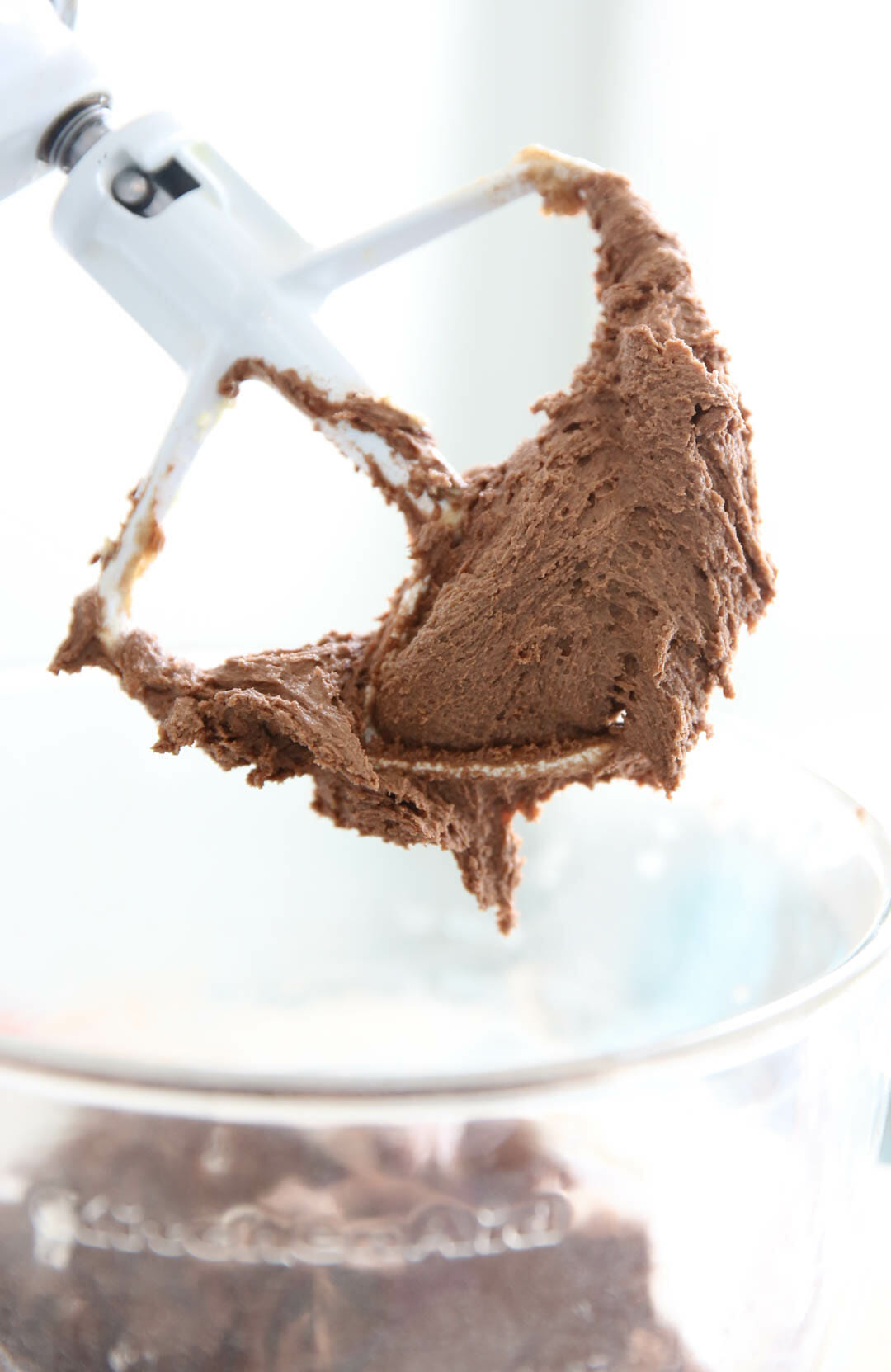 Instructions:
Beat butter and sugar, add remaining wet ingredients.
Mix dry ingredients together and add to dough.
Stir in crushed Cadbury Egg candies.

TIP: You'll need some crushed Cadbury eggs for this recipe.  I find the quickest and easiest way to chop the candies is putting them in a plastic bag and just smashing them with a heavy rolling pin or meat mallet.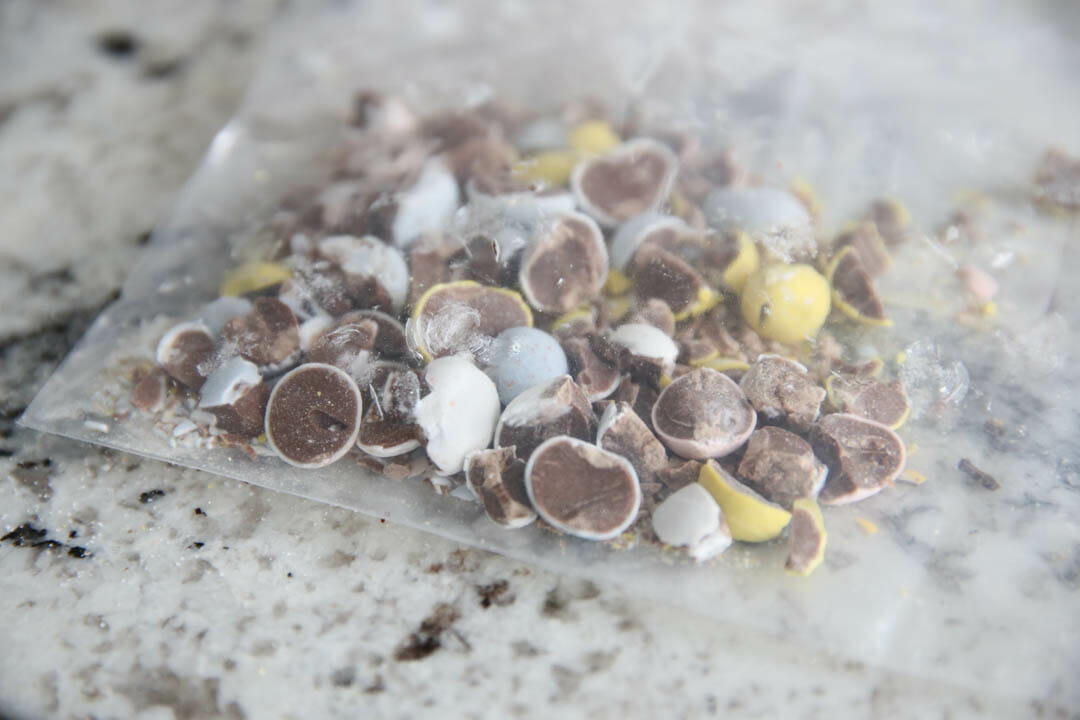 I like to leave some big chunks in there as well as the little slivers.
Pro tip:  Save a few of those eggs and after you drop your dough onto the sheet, place them on top with the colored coating facing up.  That way when they bake up they have those pretty bursts of pastel color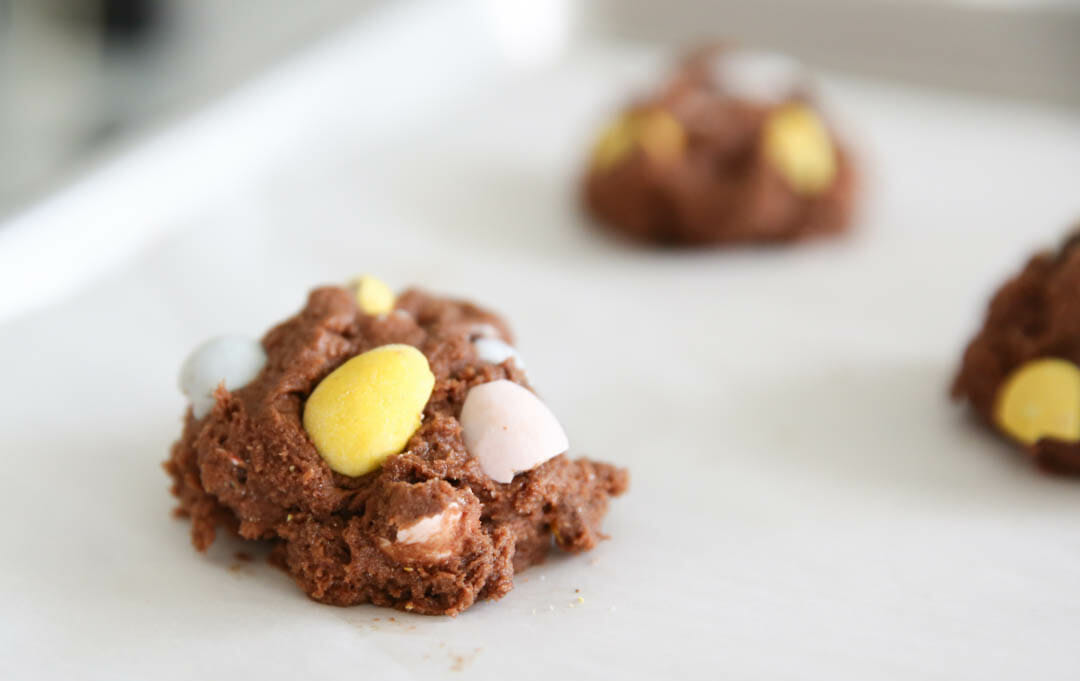 Bake the Cadbury Egg Cookies
These are slightly crisp on the outside and soft and chewy in the centers.  I like to under-bake them so they're like a gooey brownie in the middle.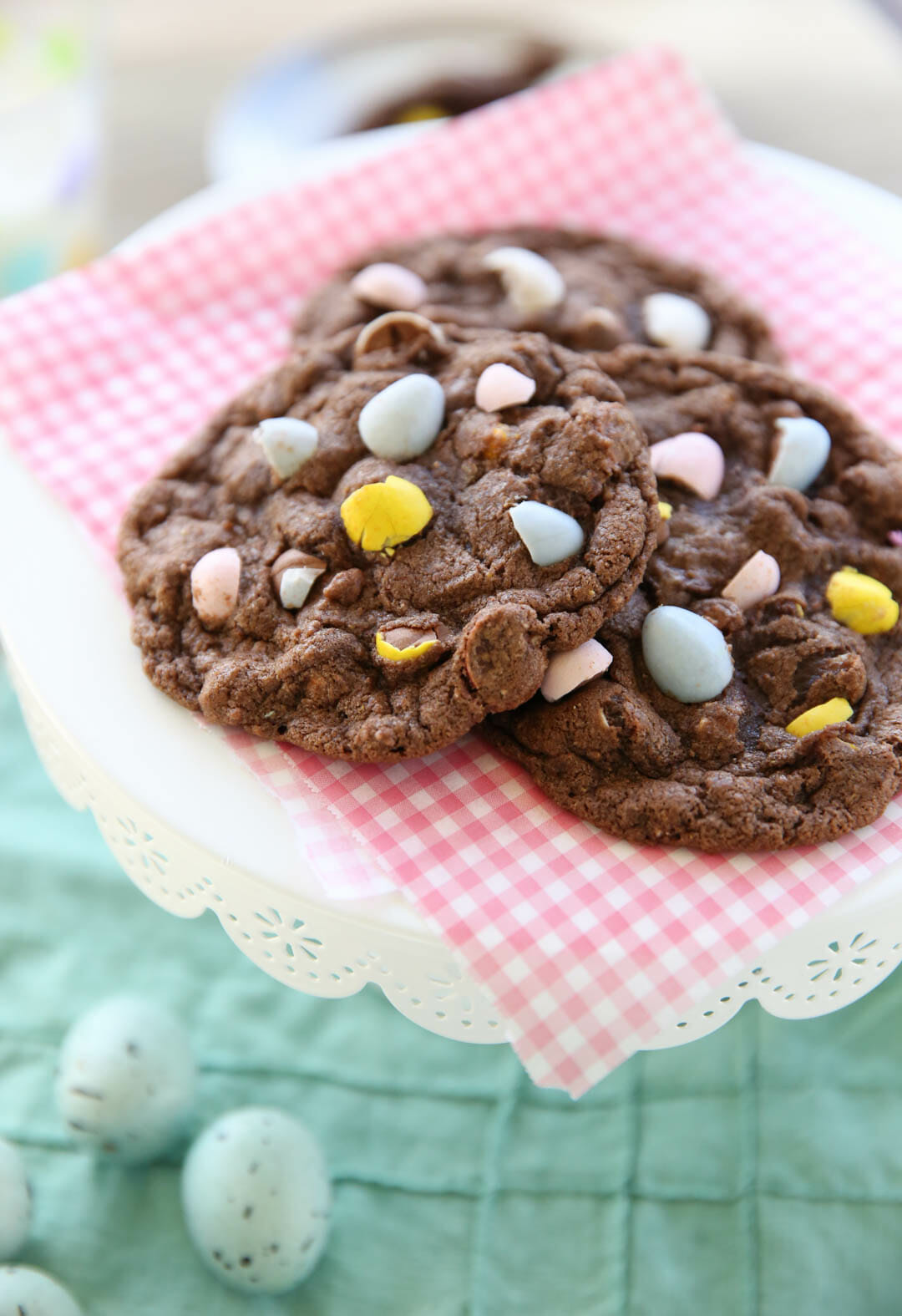 You could also raid your kids' candy baskets and toss in chopped up chocolate bunnies, mini candy bars, or whatever. This is a great base recipe and perfect for any holiday add-ins.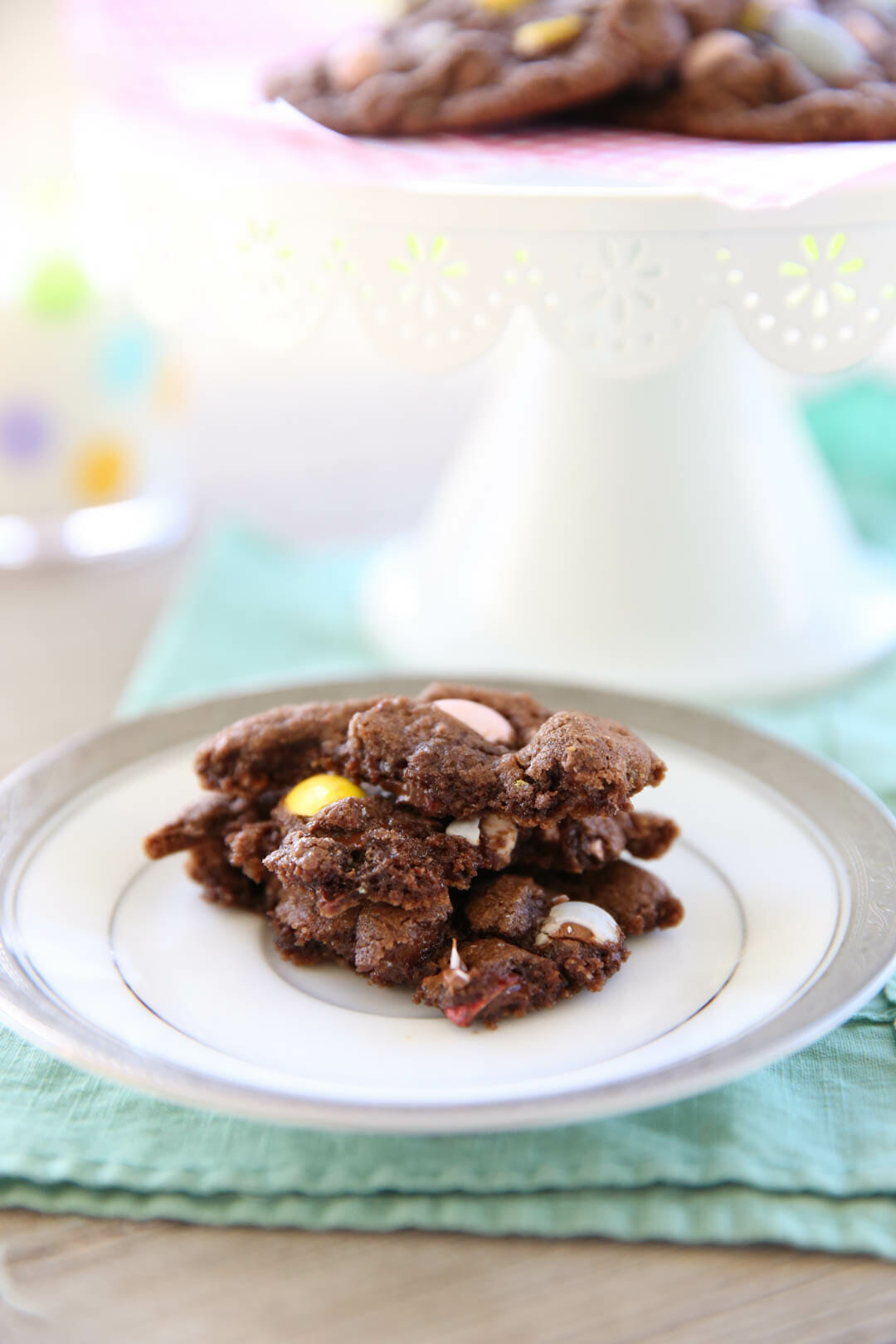 Print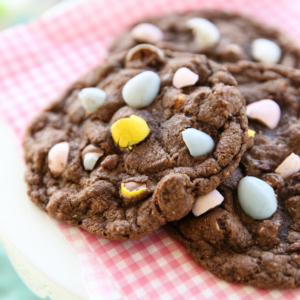 ---
1/2

C shortening (I use butter flavored)*

1/2

C Butter

1

C brown sugar

1

C white sugar

2

Eggs

1 1/2

t vanilla

1

t baking powder

1

t baking soda

1/2

t salt

2 1/2

C flour

6

T unsweetened cocoa powder
1 10 oz bag Cadbury Mini-Eggs

*I like a mixture of shortening plus butter, but you can use all butter if you like.
---
Instructions
Preheat oven to 350. You'll need to chop up those Cadbury Eggs. I just put them in a ziplock bag and bang on them with a marble rolling pin until they look like the picture below. A hammer would work too. Go get a kid and put him to work.
Cream together the butter, shortening, brown sugar and white sugar. Add in eggs one at at a time and the vanilla. In a separate bowl whisk together the flour, soda, baking powder, salt, and cocoa powder. Add to the butter mixture to combine.  You may want to reserve a small handful of chocolate pieces to put on top of dough balls, but then mix in the remainder.  If you want your cookies to look pretty like mine, place a few of the reserved pieces on top of each cookie before baking so you get those colorful speckles on top!
Drop onto a cookie sheet and cook for about 8-10 minutes. Mine are always done in exactly 9. They're soft and fudgy in the middle and a little crisp on the edges with crunchy little candy bits throughout.
---