These Flourless Peanut Butter Cookies are incredibly simple to make with only 6 ingredients, and no flour or butter required!  But don't be fooled by their simplicity- this flourless peanut butter cookie recipe is a major contender for your favorite cookie recipe yet- they turn out with lightly crisp edges and soft centers.  You may want to double this family favorite!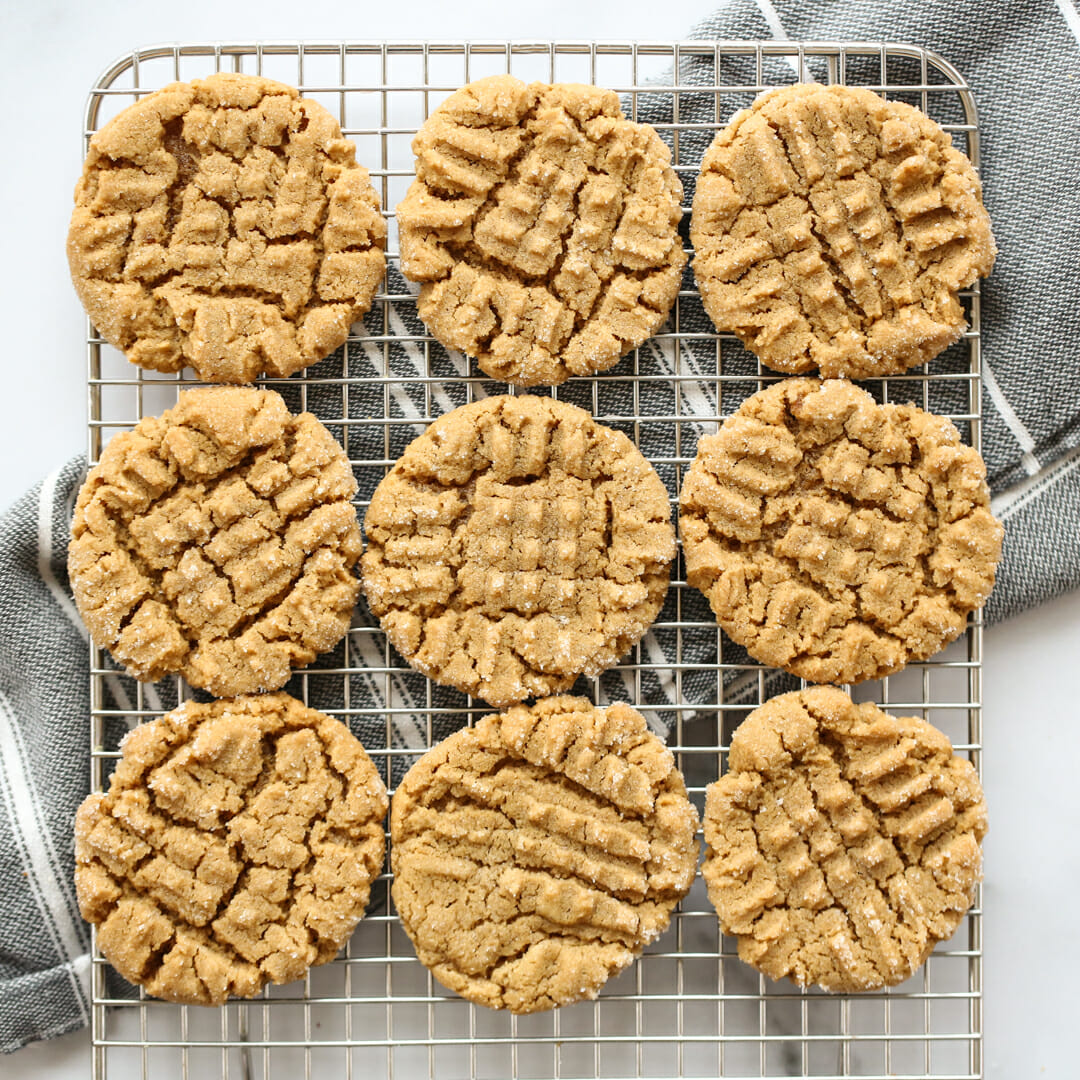 Print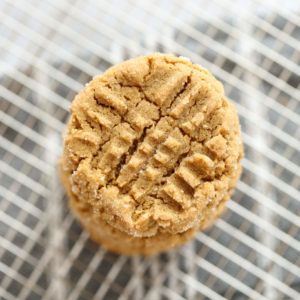 Easy (Flourless!) Peanut Butter Cookies
---
Description
The EASIEST peanut butter cookie recipe turns out soft and flavorful.  Chocolate chips, optional!
---
1 cup peanut butter (we recommend standard Jiff or Skippy,  not natural style pb)
3/4 cup lightly packed brown sugar
1 large or extra large egg
1 teaspoon vanilla extract
3/4 teaspoon baking soda
1/4 teaspoon table salt
optional: heaping 1/2 cup chopped chocolate or chocolate chips
(I recommend dark or semi-sweet)
optional: 1/3 cup oats
optional: sugar for rolling
---
Instructions
Preheat oven to 350 degrees.
Beat peanut butter and brown sugar until smooth.  Add egg, vanilla, baking soda, and salt.  Mix for about a minute.  Shape into balls, and if desired roll in sugar.  Flatten with a criss cross pattern with a fork, or simply flatten with the bottom of a glass.  If you'd like to add Oatmeal Chocolate Chip PB Cookies, add chocolate chips and oats. Bake for 8-9 minutes, don't over-bake, and let them sit on the baking sheet for a few minutes before transferring to a cooling rack.  Makes 18-20 cookies.
---
These flourless peanut butter cookies are seriously the easiest, quickest cookies and I almost didn't want to tell you guys that they were gluten free, or didn't have any butter or flour, because I know there are people out there who will dismiss this recipe thinking of it simply as a replacement if you can't have normal cookies.  Not the case.  This is actually just an amazing cookie recipe and it's simply a fun side note that they don't have flour or butter.  As proof- I honestly make these more often than any other peanut butter cookie recipe.  It's a bonus that they're stinking fast.  It literally takes me maybe 60 seconds to mix the dough.  This is one of our family favorites for our weekly Monday Night Family Nights because I always have the ingredients on hand!
Ingredients for flourless peanut butter cookies
Here we go!  This is all you need, really.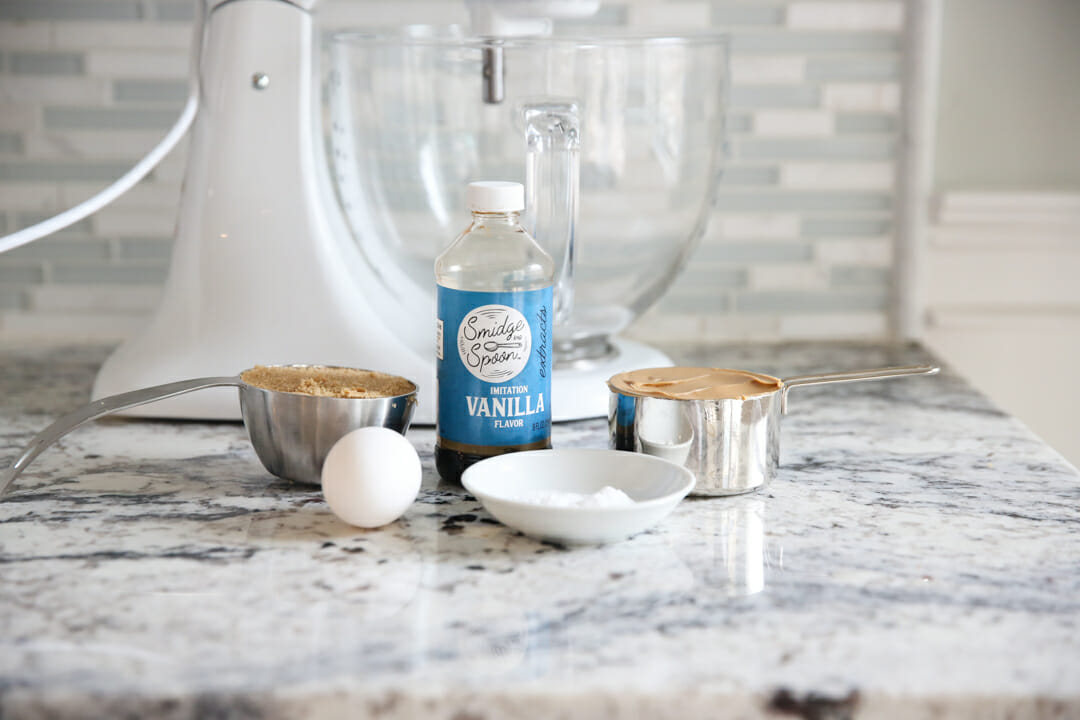 Mix your dough
When your ingredients first come together, the dough is very smooth and loose.  It doesn't look thick enough to be cookie dough.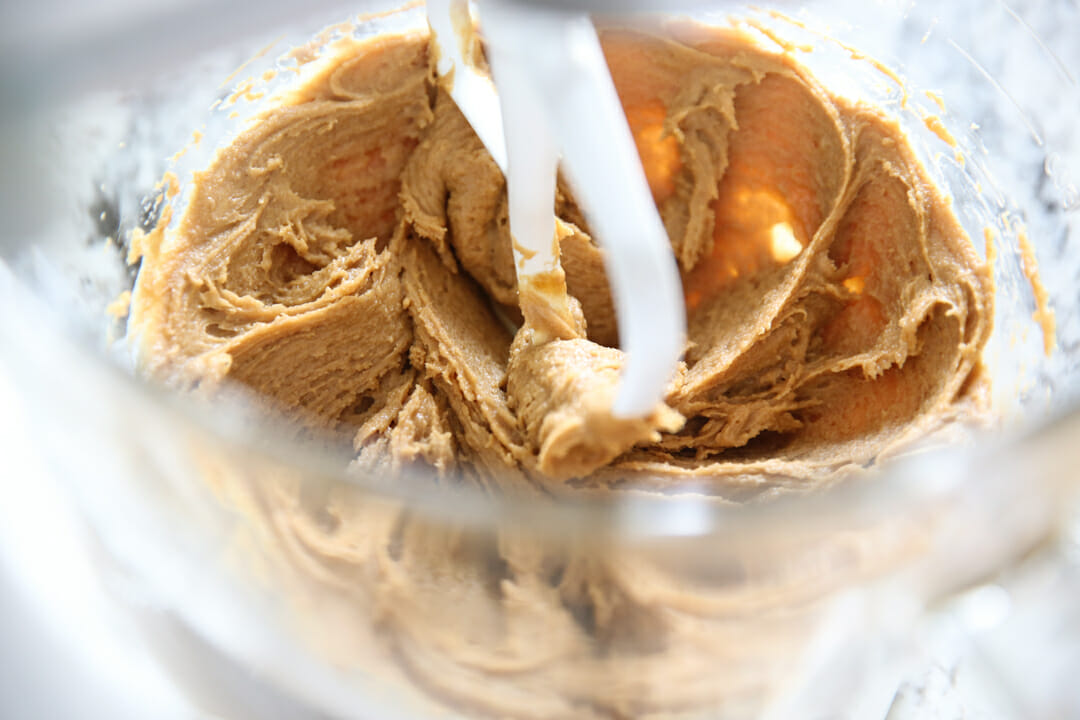 The key is to keep mixing!  It will quickly come together and magically change texture- this time into kind of a crumbly texture.  NOTE:  The texture of this dough is different than standard cookie dough, almost oily?  It feels funny but it works. Just go with it.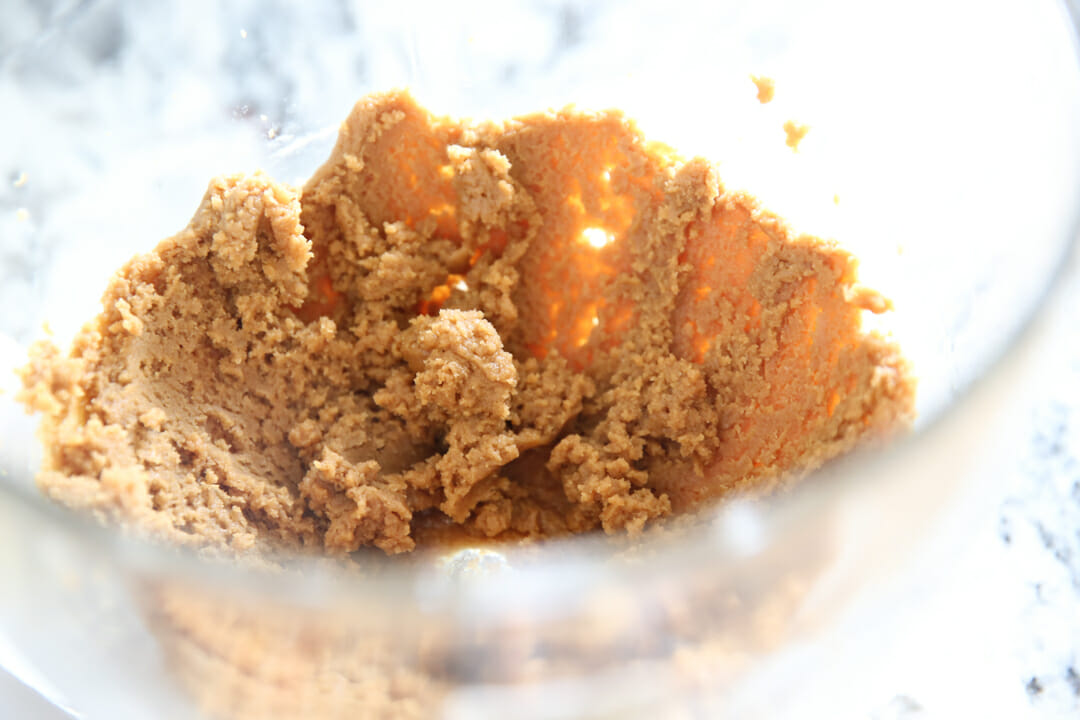 Optional: Add Chocolate Chips and/or oats
If you'd like to add chocolate chips, which are optional, you'd do that at this point. Again, the texture of this dough is different- the chocolate chips won't "stick" in there as well.  Just do your best to mix them in.  You can also add oats in there, too!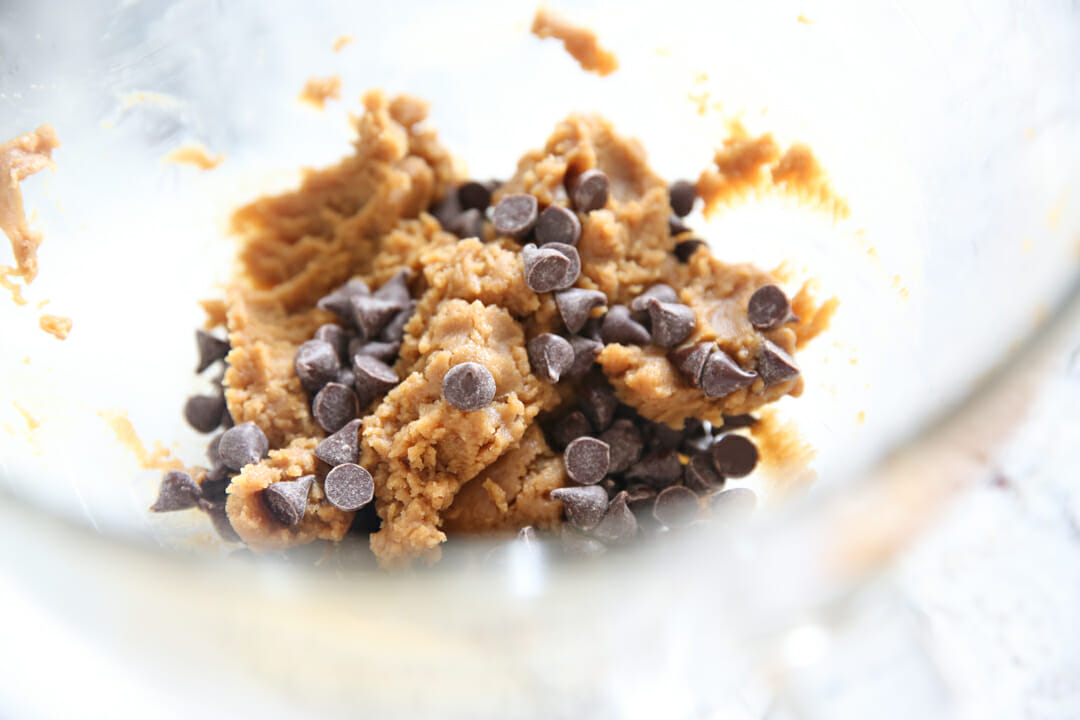 I like to roll balls in sugar and give them a little criss cross, but you could simply put spoonfuls of dough on the sheet and flatten them a little with a bottom of a cup if you're in a hurry.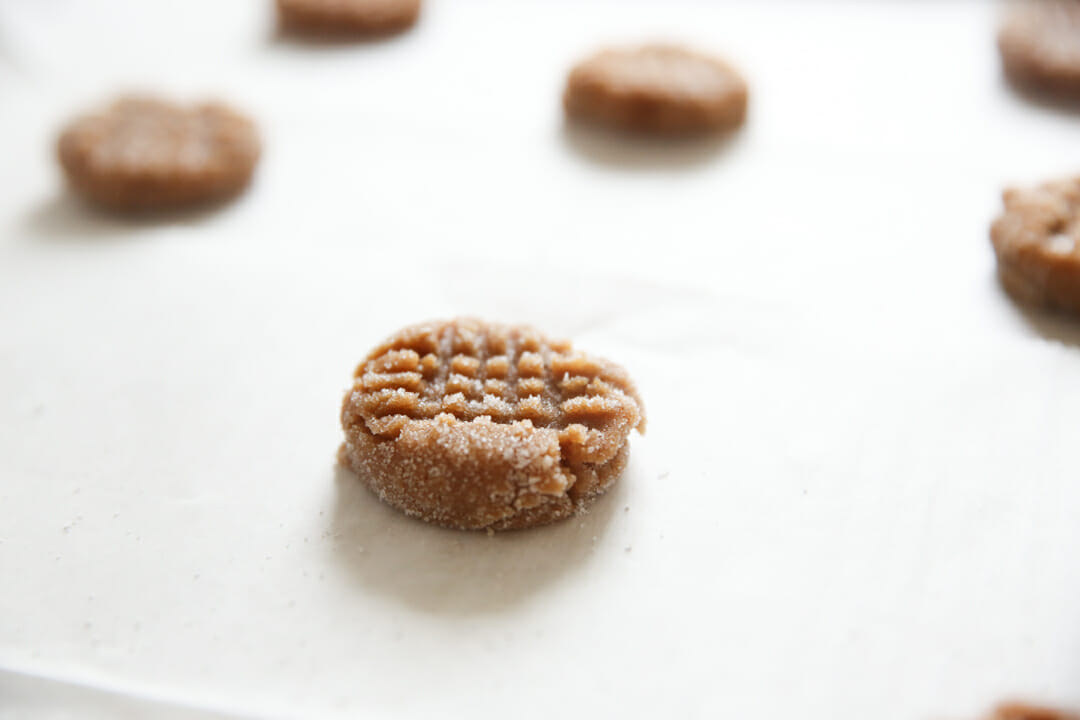 If I add chocolate chips, I usually skip the step with rolling in sugar and criss-crossing and instead I just use a cookie scoop and then lightly flatten the dough balls with my hand or the bottom of a cup.
Bake your cookies
You want to bake them just until the edges are set, and not over bake.  In my oven 8 minutes is just about perfect.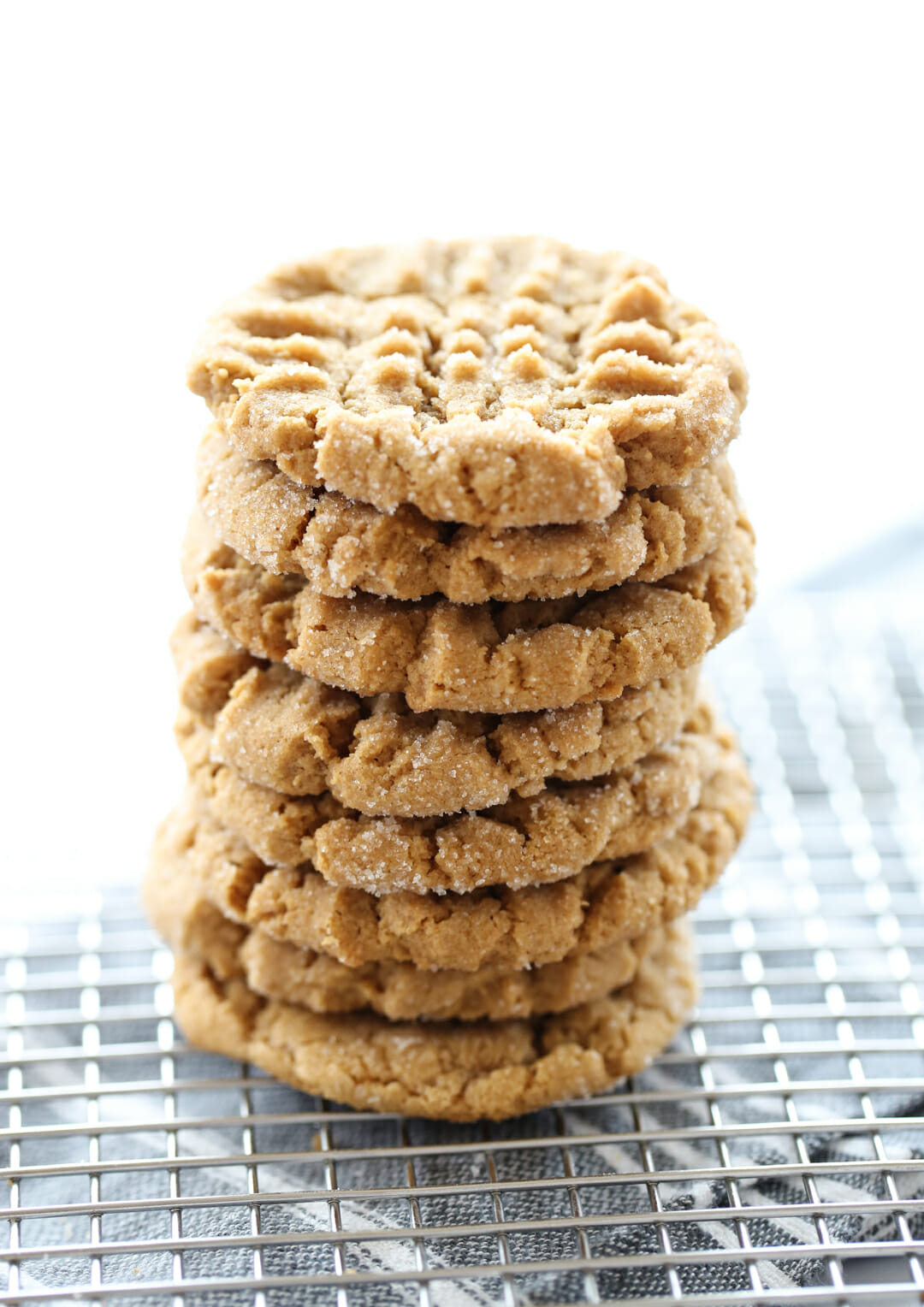 Let them cool on the cookie sheet for a few minutes so they don't fall apart on you when you transfer them, and then put them on a cooling rack.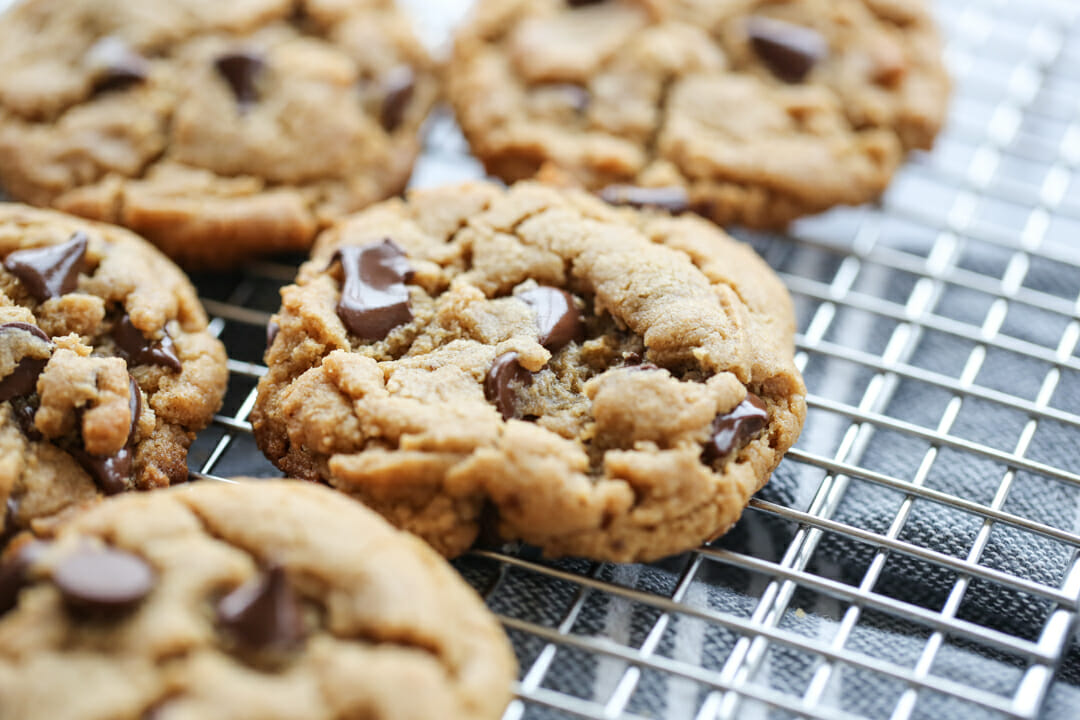 If you put them in an airtight container, they're great the next day, too.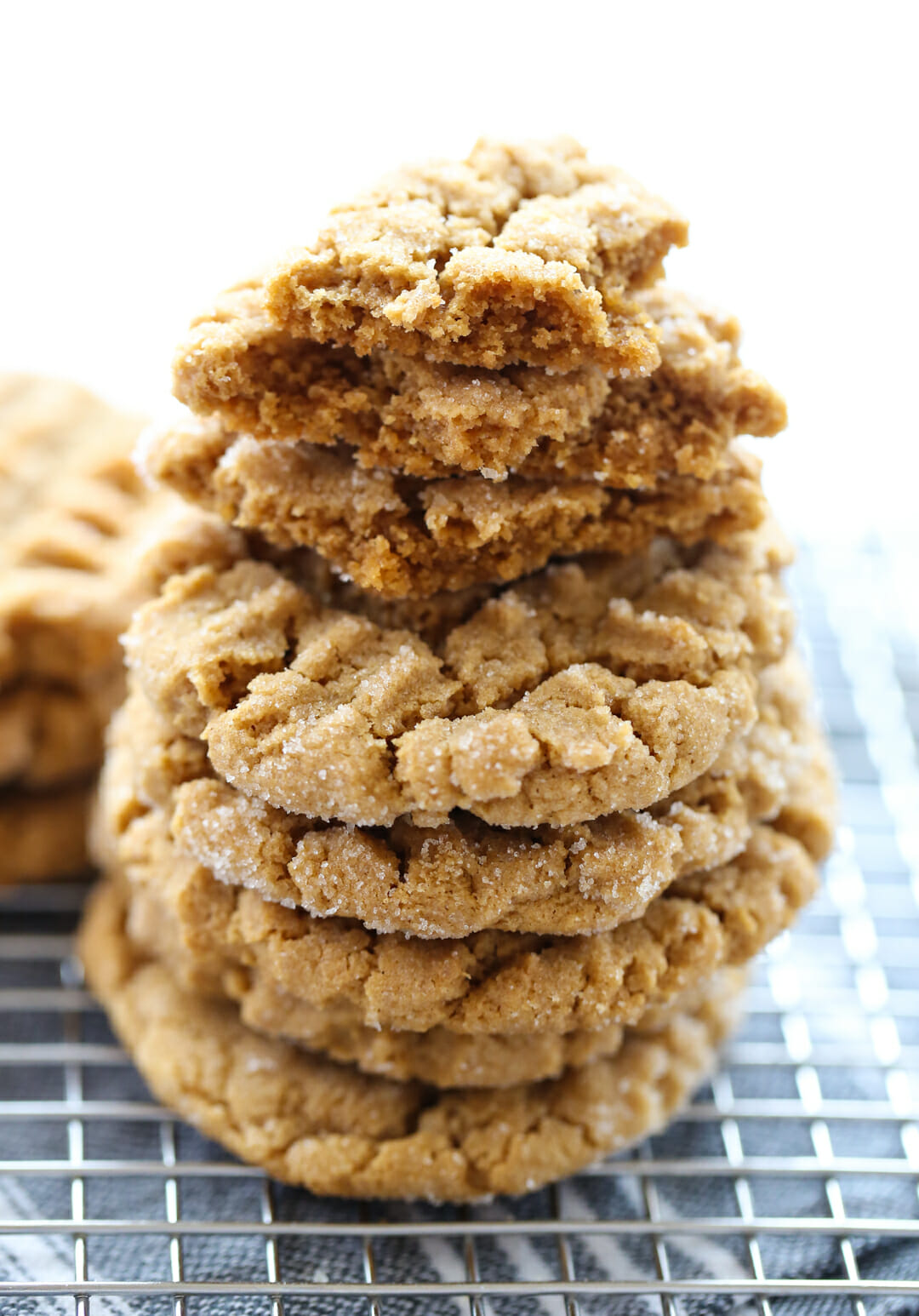 And I love that the basic recipe makes a small batch, about 18 cookies with a standard size scoop.  You can easily double it if you want more.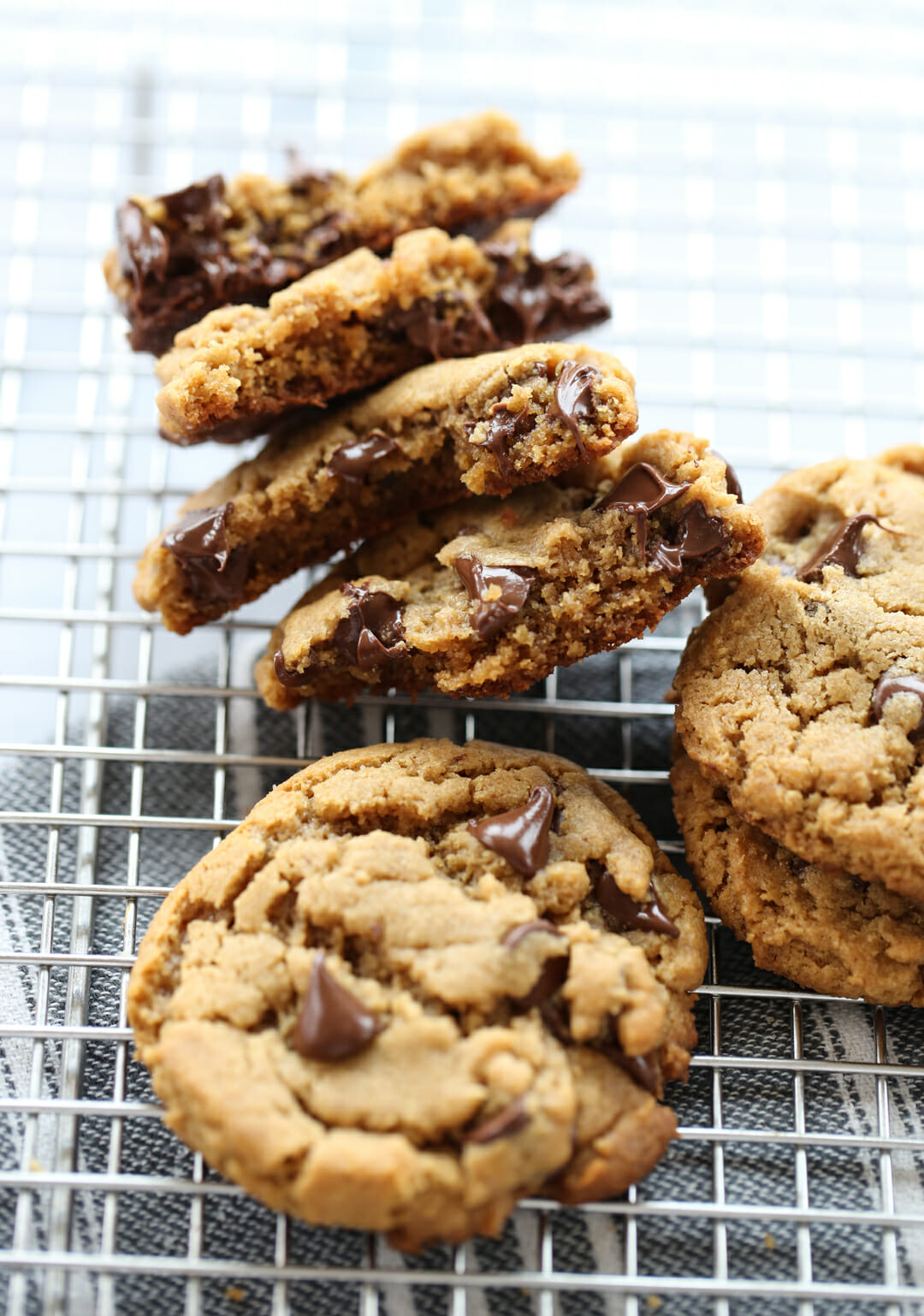 Speaking of super-easy cookie recipes, if this one sounds good, you'll probably also love this Nutella Cookie recipe- with only FOUR ingredients!