Sara and I frequently say it's good there's two of us because there are are both things we are good at and there are other areas where each of us struggle and we tend to complement each others' strengths. Like, for example, Sara is the Queen of Holidays. She loves them. She loves to plan them. Decorate for them. She starts early and goes all out.
And then there's me.
Once upon a time years ago, we had some friends over in early September and they complimented me on being super on the ball for having my Halloween decorations up so early. Well. Joke's on them because they were the previous year's Halloween decorations (granted, that year, I remodeled a kitchen, gestated and birthed a small human, wrote a book, and was traveling a few weekends a month for work, but still. They were the previous year's Halloween decorations.)
Holiday meal plan solution
Well. We made something that is designed for both ends of the spectrum and everyone in between.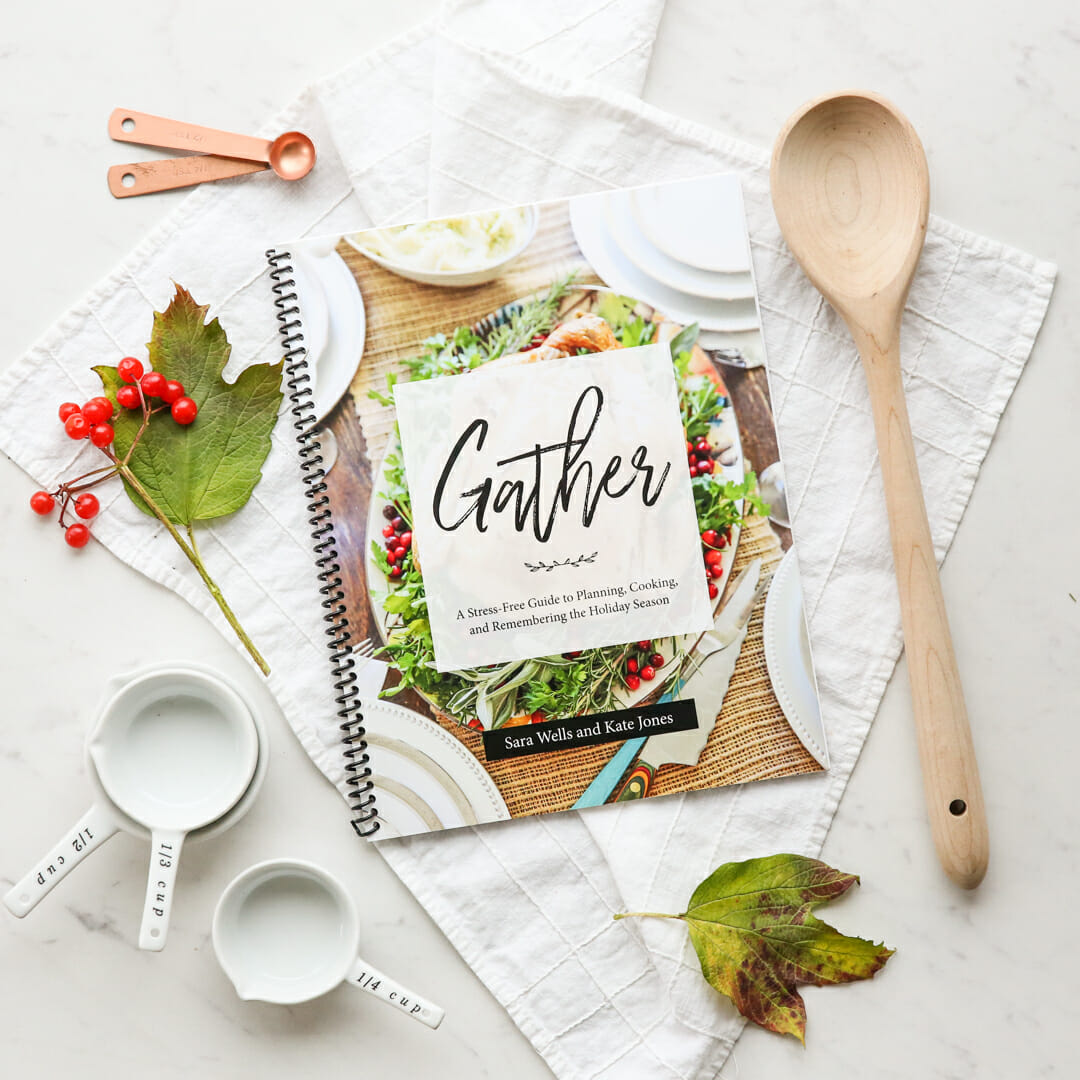 Sara posted a little about this on Friday, but we wanted to share some more details about this project we've been working tirelessly on. If you love the holidays and can't wait to get a leg up on planning, are counting down the days until you can put up your Christmas tree, and are already brainstorming New Year's Eve ideas, this book will help you get in the holiday spirit and get your parties off the ground without a hitch. If you're like me and you had your Christmas tree up until February and the thought of the impending holidays is kind of giving you hives, this book is also for you. It's a low-key way to way to start getting ready as early as possible.
We've collected our most popular and FAVORITE Our Best Bites holiday recipes–the ones that have become family traditions for us as well as thousands of families–and put them together in this 78-page book gorgeously designed by Kriativ Design. We've planned your Thanksgiving, two Christmas celebrations (a fancy one and a casual one), Christmas morning, and a New Year's Eve party. Menus, grocery shopping lists, when to do what, what to make ahead so you're not up until 2 am prepping your breakfast casserole–it's all in there. Plus room for notes, photos, and memories.
what's in there?

Complete menus for Thanksgiving, a casual Christmas, a formal Christmas (you could do one for Christmas Eve and one for Christmas Day or however you'd like to spread them out throughout the week), Christmas morning, and a  New Year's Eve party!
Complete, coordinated shopping lists to minimize waste, time and the grocery store, and money wasted on ingredients you don't need or won't use.
Room for notes, recording memories, and photographs.
We've also included adorable printable Thanksgiving and Christmas place cards and a printable sheet on how to get perfect yeast breads EVERY time, completely free with your purchase!
These are just a few of the recipes that show up in the menus! Chocolate pecan pie, cranberry salsa, apple pie, parmesan rolls, garlic parmesan dip, almond poppyseed bread…
Basically, all of your favorites, all in one place!
Making and keeping memories
When we were creating this, we wanted something that was designed to be written in. Now that both of our moms are gone, one of our favorite things is to discover notes scribbled in books, ripped piece of notepaper tossed into a bag, old calendars–the little snippets of real life that let us take a peak into who they really were. My son and I actually had a moment like this a couple of months ago.
https://www.instagram.com/p/Bn69CW3ACC3/
It was so fun for us to talk about the list that he found, the things that are now woefully out of date (body glitter! Drop off film!) Telling him about how seniors got to paint the sidewalks during Homecoming. Showing him pictures of that time I mud wrestled at a school sanctioned Homecoming activity (yes. I now know that's kind of a creepy thing to do.)
So we want you to use this book and then save it so someday your kids can find it and remember that crazy Thanksgiving when everything went wrong (or right.)
How to get it
As we've released meal plans over the last couple of years, many of you have asked for a physical product. And I totally get it–I always want a physical copy of of something. So we've taken the extra step and had these printed–these gorgeous books are printed on incredibly high-quality, heavy paper and spiral bound so they will lie flat on your counter while you cook or write. We will ship them out as soon as we get them into our hands, and the price of your book includes free shipping. The place cards and yeast bread sheet are both downloads, so they'll be available as soon as you make your purchase. To get your copy (or to give a few as gifts), click here!
If you have any questions, leave us a comment below! We can't wait to help you get your holidays off the ground!