If you guys haven't noticed, Sara and I both have things that we just seem to love whipping up in the kitchen. Chances are if it is crafty or involves beans, cumin, and lime juice, it's going to come from Sara. Me? I love making up soups and salad dressings (although not together because that would be super weird).
Apparently, however, I have some commitment phobia when it comes to salad dressing. I'll frequently say something is my new favorite salad dressing. And I'm not lying–I really do love all those others at the time. But then I'll whip up something new and exciting and I'm filled with shame and guilt as I sit in my corner eating my Greek salad, thinking about him and him.
This dressing is actually a Greekified version of our Italian dressing. I marinated some chicken in it for Friday's recipe and it was awesome, but you could kick it up another notch and do the chicken and veggie skewers with this dressing instead, or even substitute lamb on the skewers for a more traditional Greek twist.
You'll need a lot of the same ingredients–white vinegar, lemon juice, garlic, salt, pepper, seasoning salt, red pepper flakes, and sugar. You'll also need some oregano in addition to the Italian (or Greek) seasoning, and then feta cheese instead of Parmesan.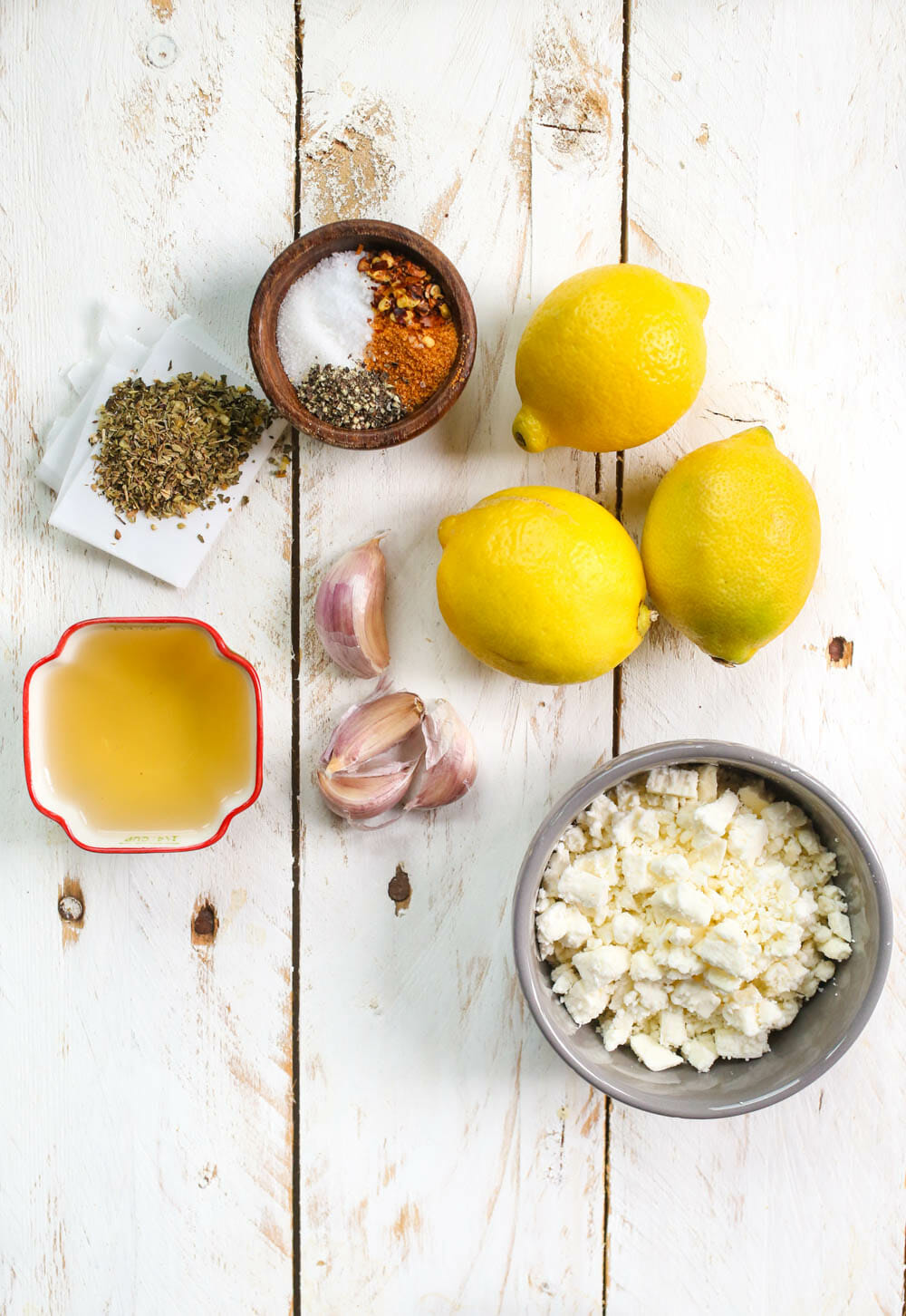 Even though so many of the ingredients are similar, it's a totally different dressing and it will change your life. By the way, have I ever told you I may be prone to exaggeration? This is not one of those times.
Combine the lemon juice and vinegar vinegar in the jar of a blender. Add the salt, seasoning salt, sugar, pepper, red pepper, and garlic.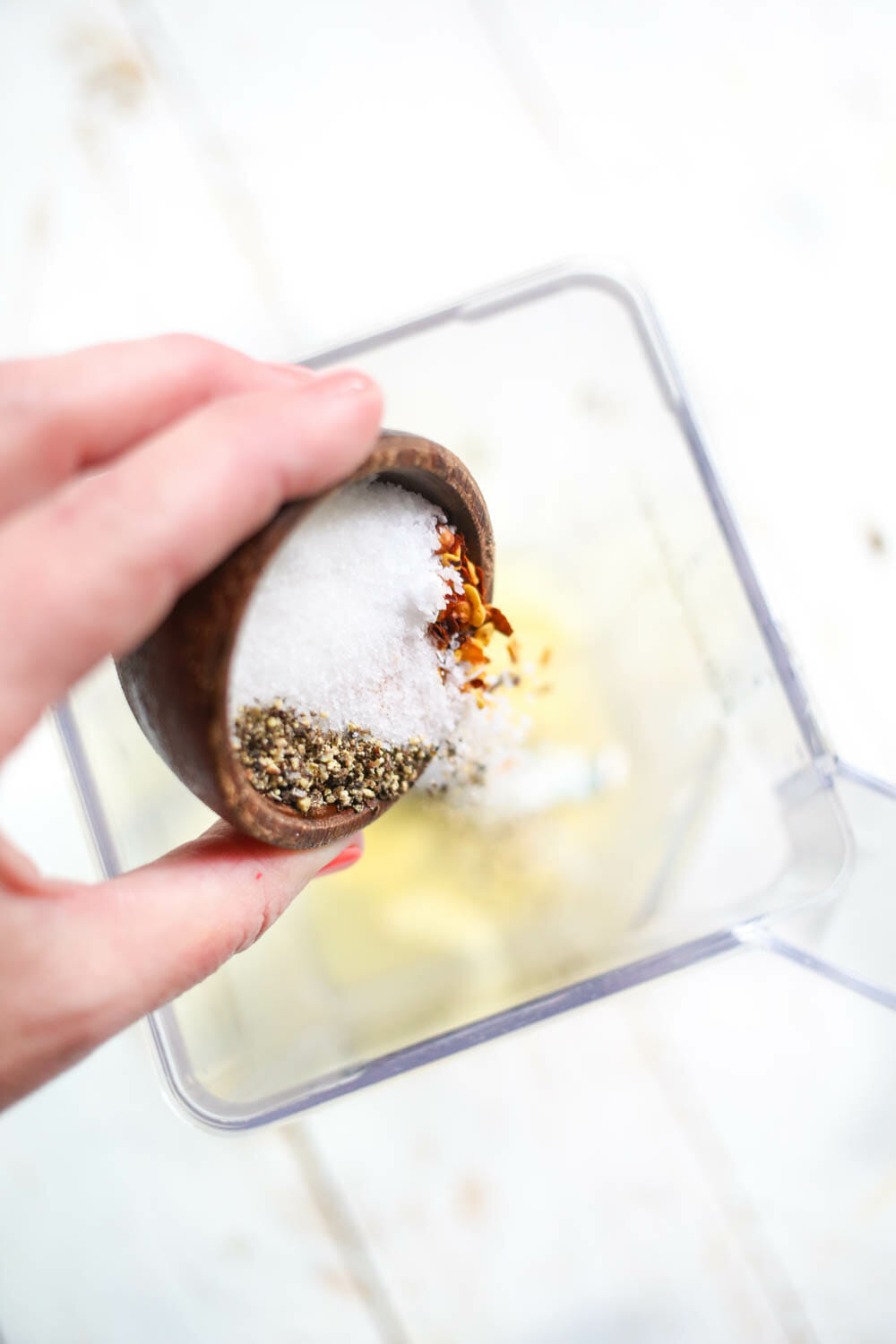 Blend it all up until it's smooth and then, while the blender is running, add the oil in a steady stream. Whisk in the Italian or Greek seasoning and oregano
and feta (you can actually blend some of the feta in for a slightly creamier dressing).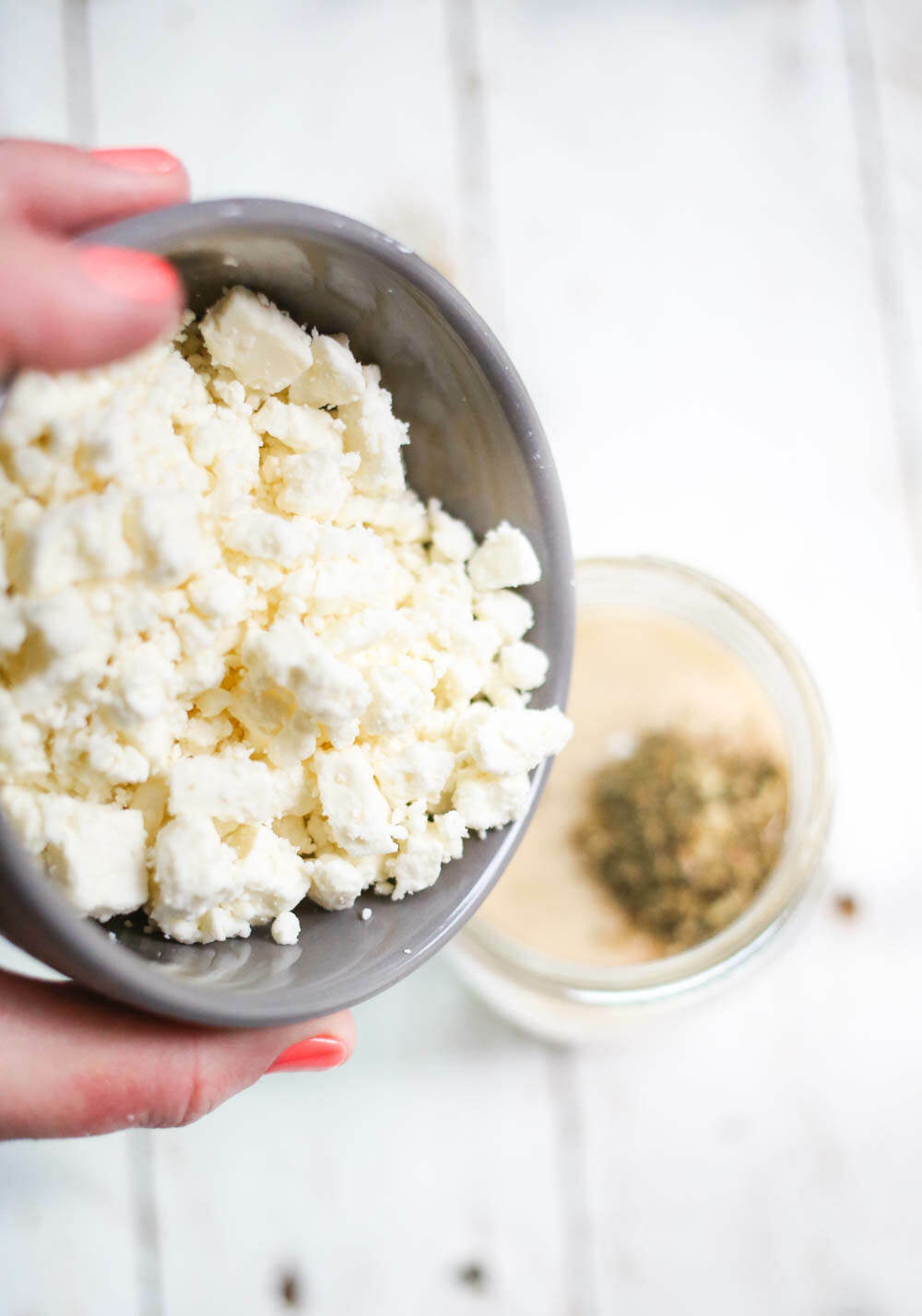 If possible, chill the dressing for at least an hour before serving, but it will still be awesome if you serve it immediately. I have a fabulous dinner recipe scheduled for Friday that uses this dressing, but in the meantime, here are a few ways you could use this dressing:
*Make a big salad with crisp Romaine, pepperoncinis, kalamata or black olives, tomatoes, homemade croutons, peeled and sliced cucumbers, and crumbled feta.
*Use it as a marinade for chicken, flank steak, lamb, and/or vegetables before grilling.
*Toss it in with some cooked pasta and your favorite veggies for a Greek pasta salad.
No matter what you do, have a happy and safe Memorial Day! Sara and I will be heading out of town this week on a fun little adventure with some of our blogging buddies, so if we're a little slow getting to emails, just know that we still love y'all!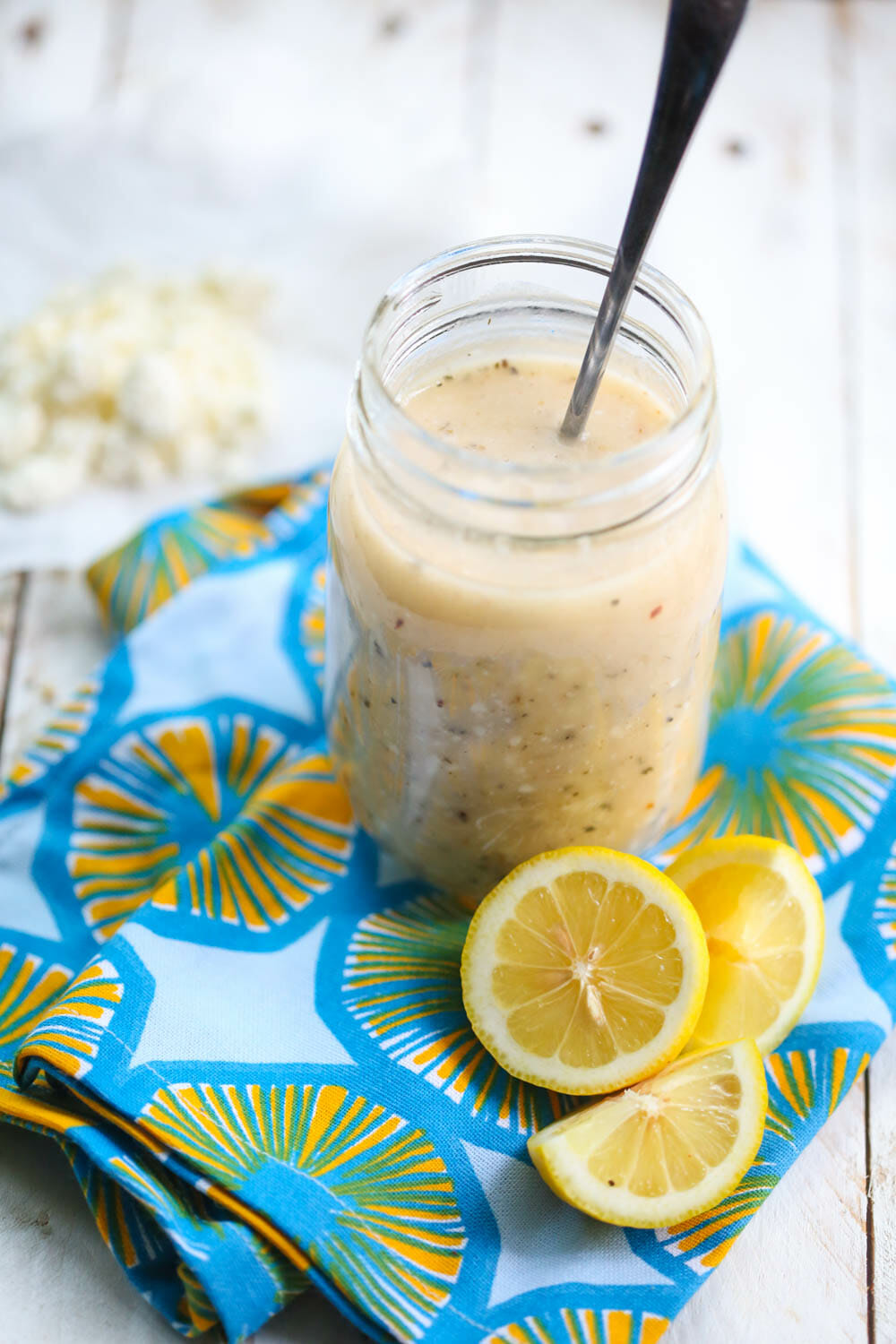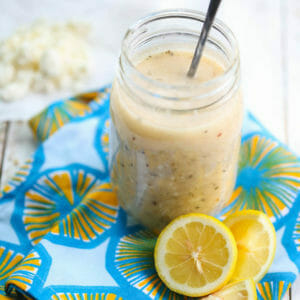 Greek Salad Dressing & Marinade
---
Description
A delicious and flavorful homemade dressing that's perfect for salads, pasta salads, or as a marinade for chicken, beef, or lamb.
---
1/4 cup

freshly squeezed lemon juice

1/4 cup

white vinegar

2 teaspoons

sugar

1/2 teaspoon

kosher salt

1/2 teaspoon

seasoning salt

1/2 teaspoon

red pepper flakes (this will not make the dressing spicy, just flavorful)

1/4 teaspoon

freshly ground black pepper

4

cloves garlic, smashed and peeled

1 cup

oil (I recommend a neutral oil, but if you're using this as a marinade, I wouldn't use really nice olive oil; save that for use on salads)

1/2 cup

crumbled feta cheese

3/4 teaspoon

Greek or Italian seasoning

1/4 teaspoon

dry oregano
---
Instructions
In the jar of a blender, combine all the ingredients through the garlic. Blend until smooth. While the blender is running, add the oil in a steady stream. Turn off the blender and add the feta and pulse the blender a few times (more if you want a creamier consistency). Whisk in the herbs. If possible, refrigerate for at least an hour before serving. Use as a marinade for chicken, lamb, or flank steak or drizzle over a Greek salad.
---