Alfredo sauce is one of those things that I usually only splurge on in restaurants.  Its simple combination of cream, butter, and cheese is downright magical, but also downright indulgent! I always worried that creating a healthier alfredo sauce recipe wouldn't do the original justice but I've found a great combination of ingredients that maintains that creamy luxurious experience and cuts fat and calories big time.  This isn't a recipe who's purpose is copycat with different ingredients (like this other version of a cream sauce, using cauliflower- also super delicious.) . This recipe still uses real cheese, and real butter, just way less of it and some clever additions to make up the difference.  This healthy, low-fat alfredo sauce is one of the most popular recipes on our site.  It's been here for almost 10 years now (originally shared in August of 2008) and I finally got around to updating the photos, and even adding a video for you!
The great thing about this recipe is that it's made from simple ingredients that you probably already have at home.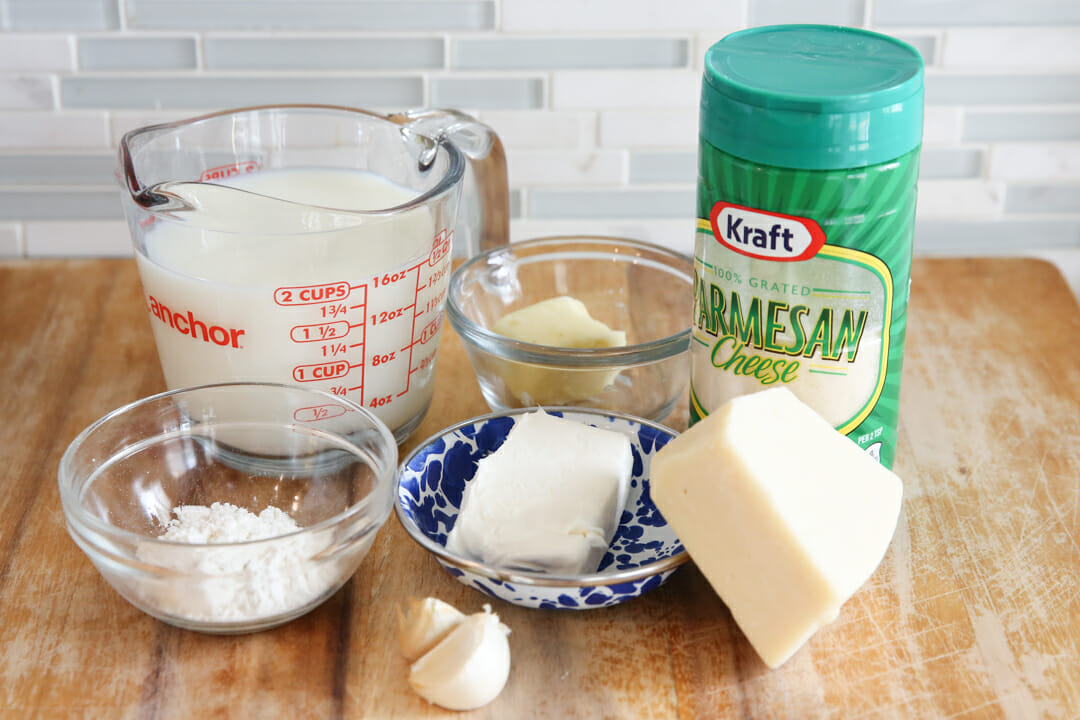 It's also made in under 10 minutes so if you keep this stuff around it's great for last-minute meals.  And if you really don't care TOO much about calories, go ahead and make it with whole milk. It's still going to be waaay lighter than using cream, and it tastes extra delicious.
This recipe starts in the blender.  You'll combine some light cream cheese (which adds creaminess and also adds body to the sauce), milk (anything from nonfat to whole milk works, I really like 1-2%), and a little bit of flour (which helps thicken the sauce).  Blend it up until it's smooth.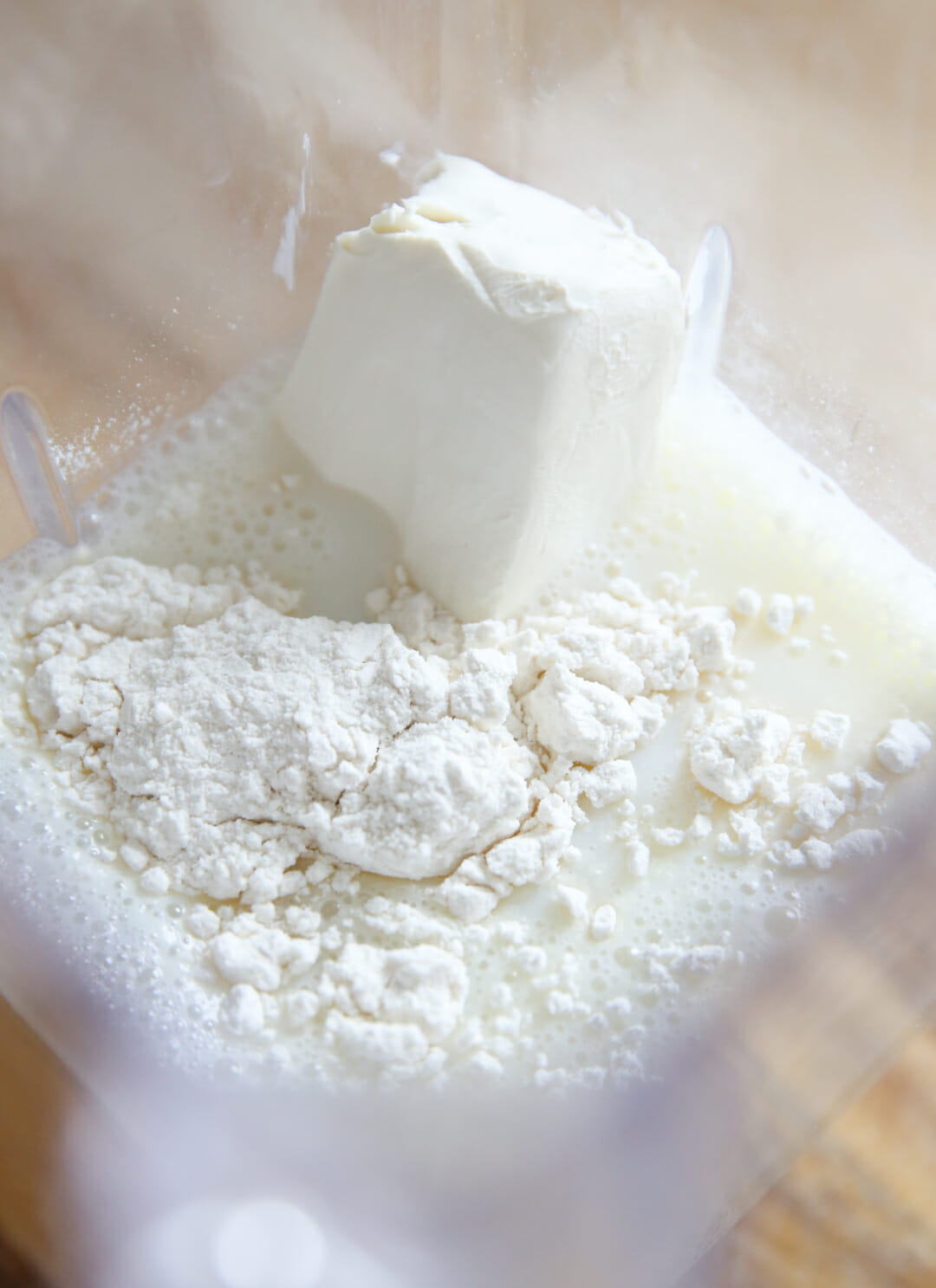 Meanwhile you'll melt just a couple pats of butter in a pan with some minced garlic.  Your blender mixture gets poured right into that pan.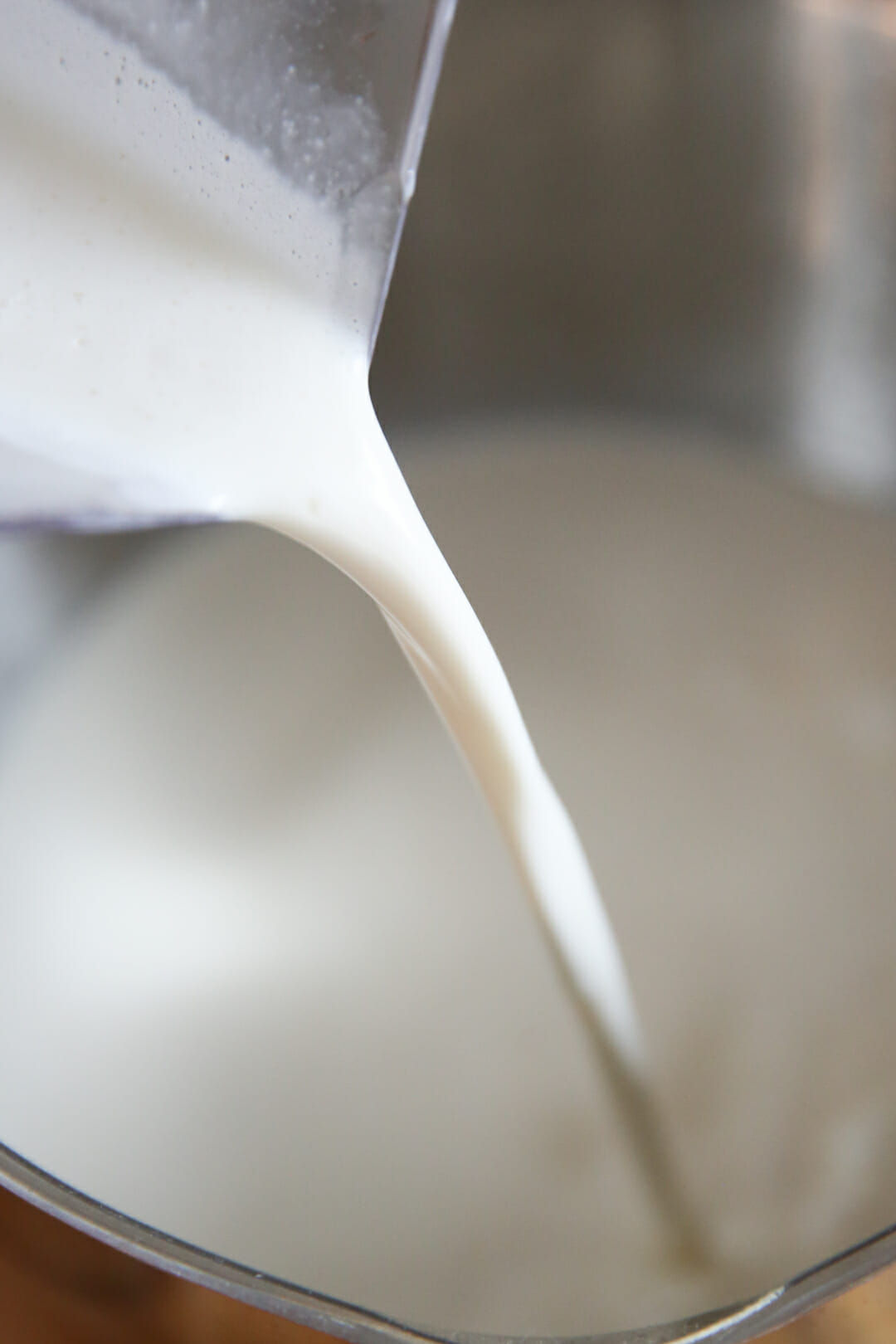 After it simmers for just a few minutes to thicken, you'll add the cheese.
Now let's talk about Parmesan.  You can make this recipe with fresh grated parmesan or even the crumbled kind in the bottle.  They turn out just a bit different in texture, but honestly either one works.  I almost always have both on hand so I tend to do half and half. Just experiment and see what you like.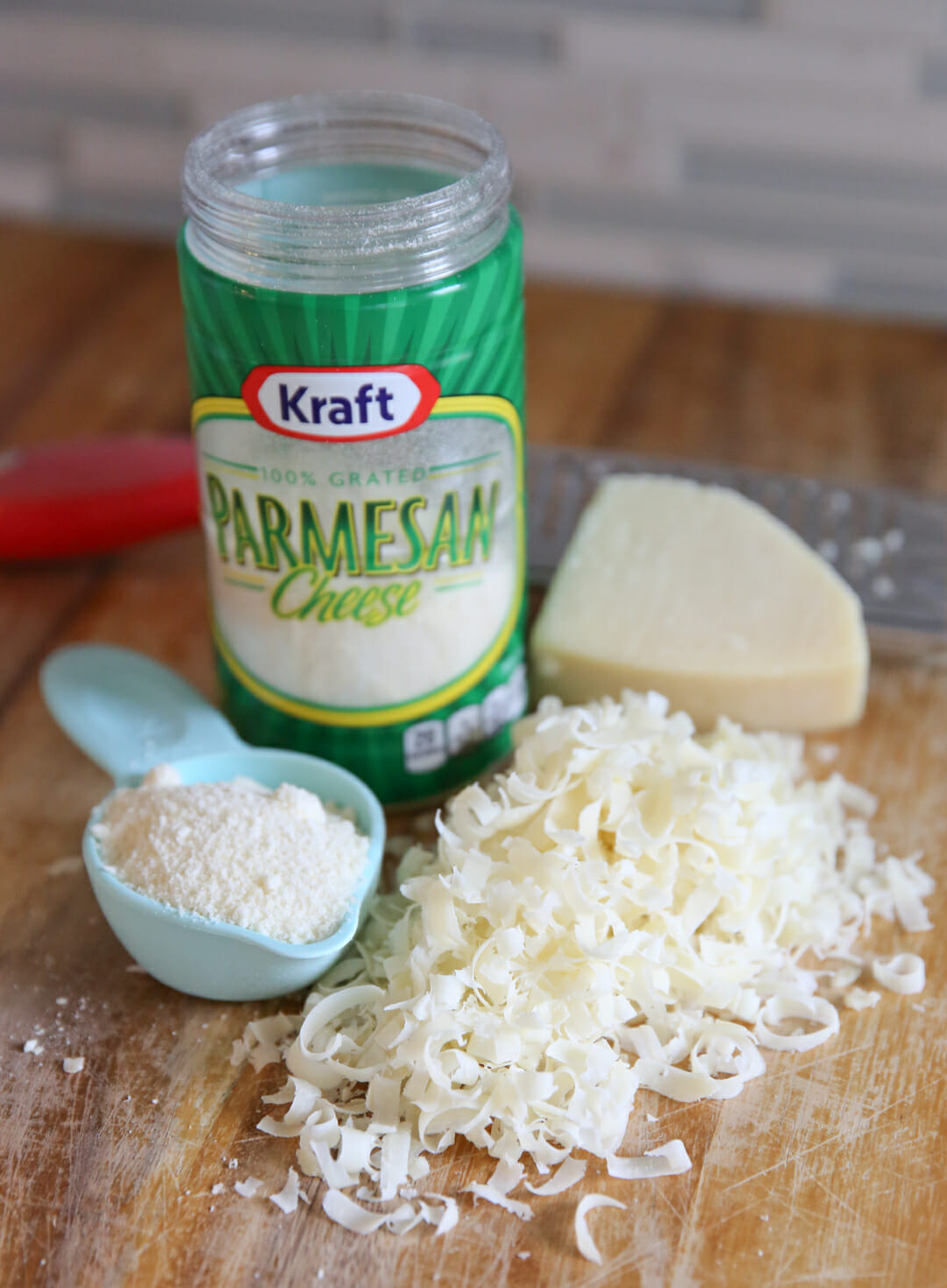 You'll take your pan off the heat and then mix that in until it's melted.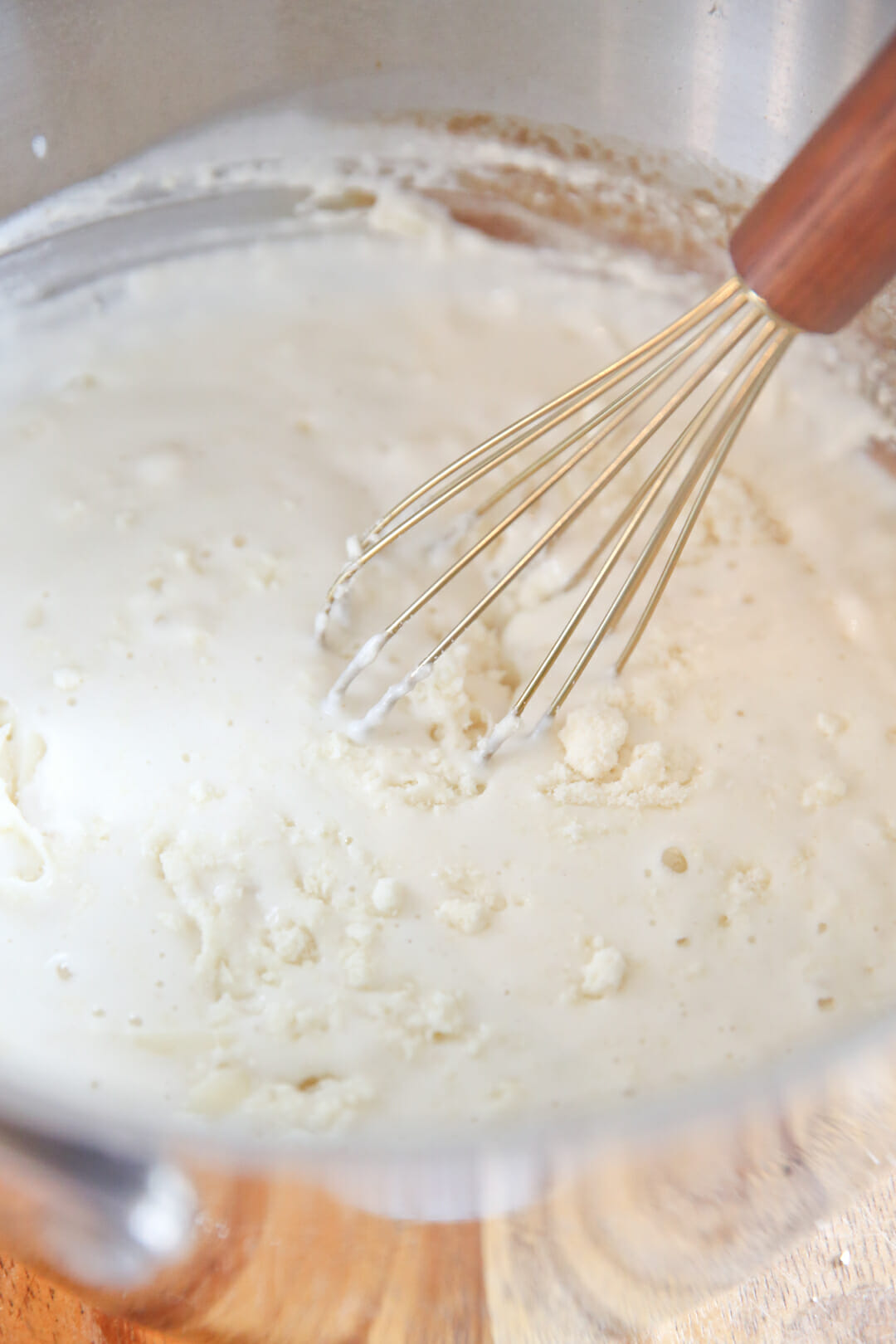 Your sauce will continue to thicken a bit once it's removed from the heat so I like to set it aside for at least a few minutes before serving it.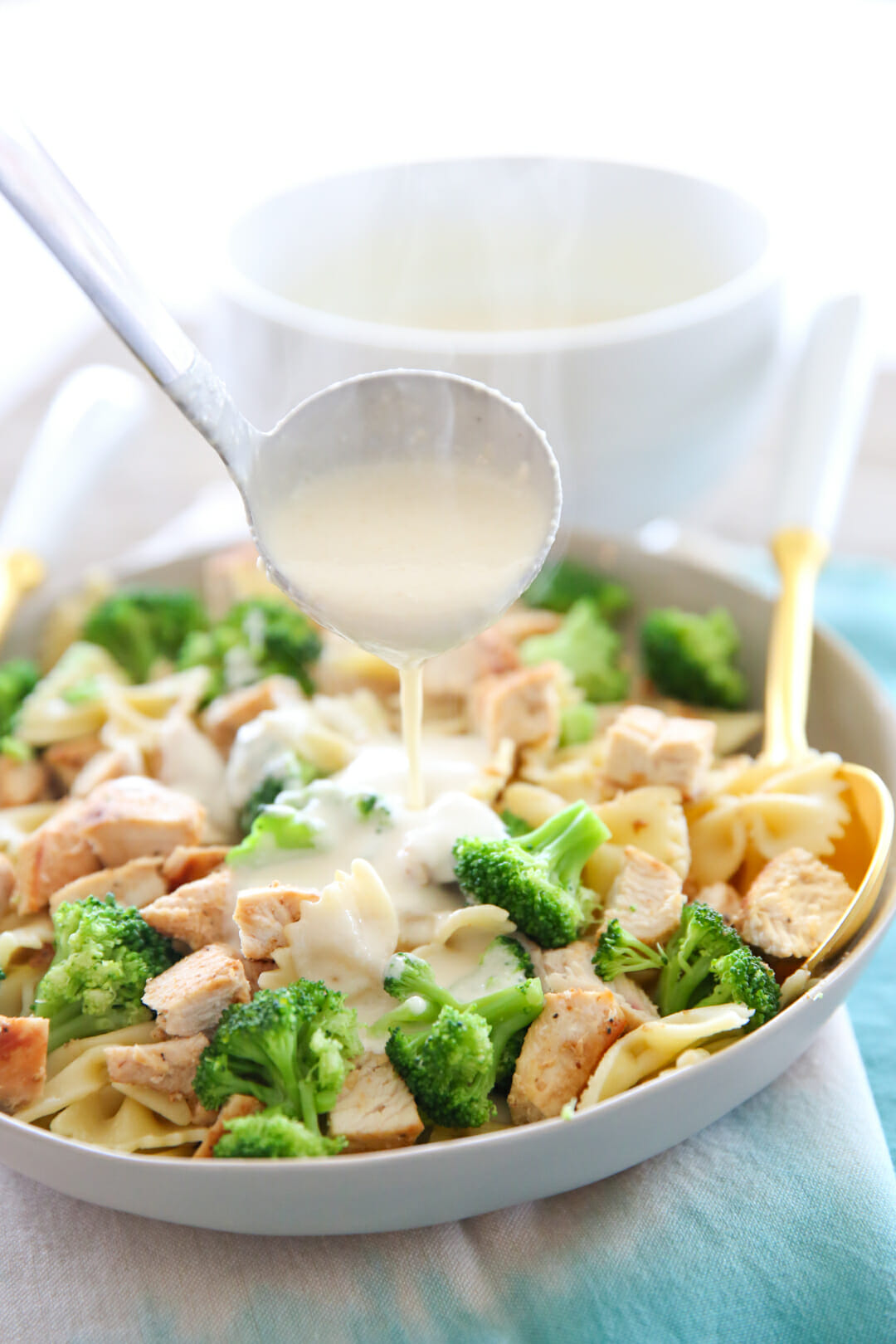 I use this on so many different things.  Pasta, obviously.  But it's also really great as a sauce on pizza, or a dip for breadsticks, or even drizzled over vegetables.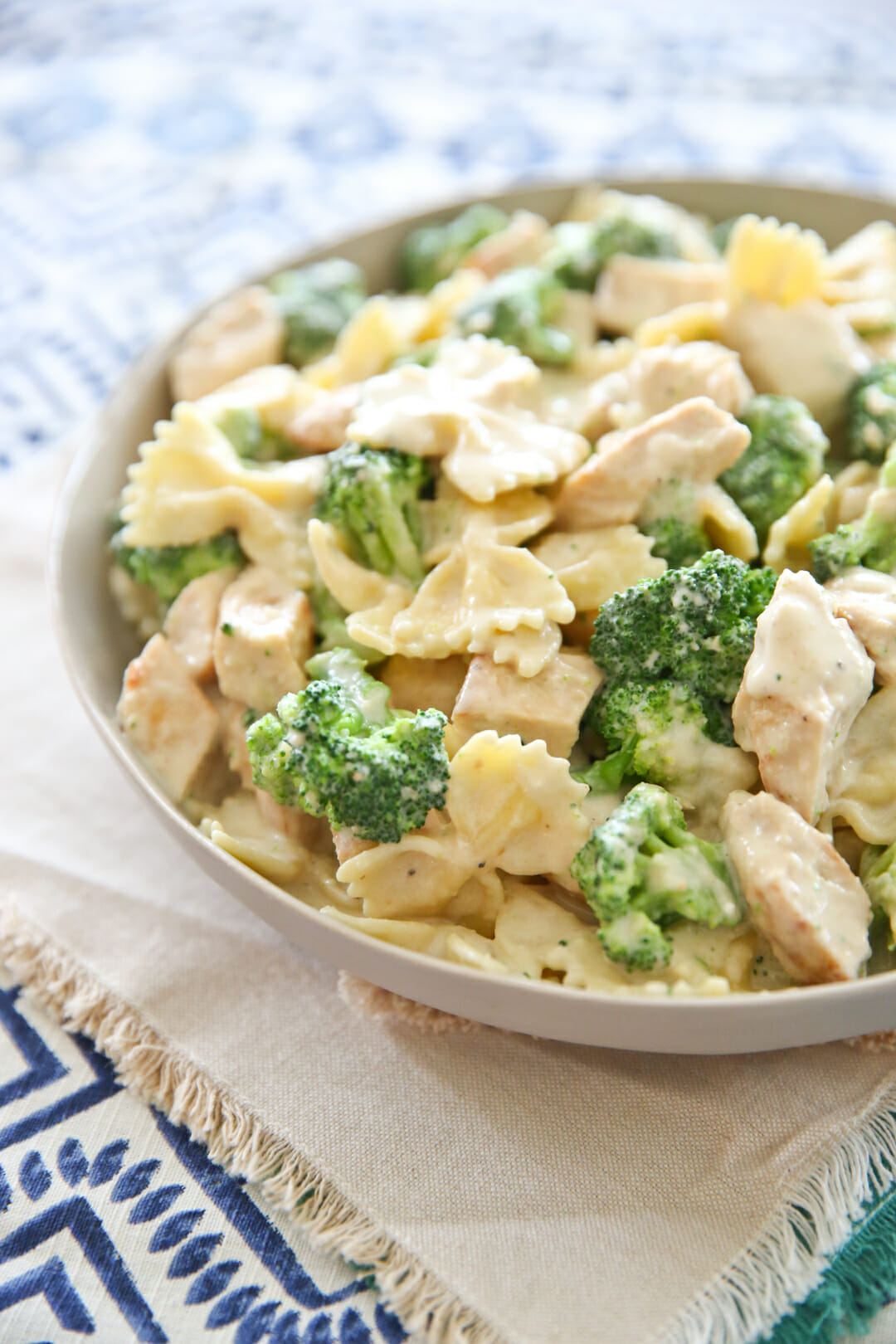 This particular dish you're looking at is one that I put together for our new Fit & Fast Meal Plans!  It's a great example of the family-friendly focus of the recipes in these plans.  We've taken well loved dishes and just lightened them up for more wholesome family meal planning.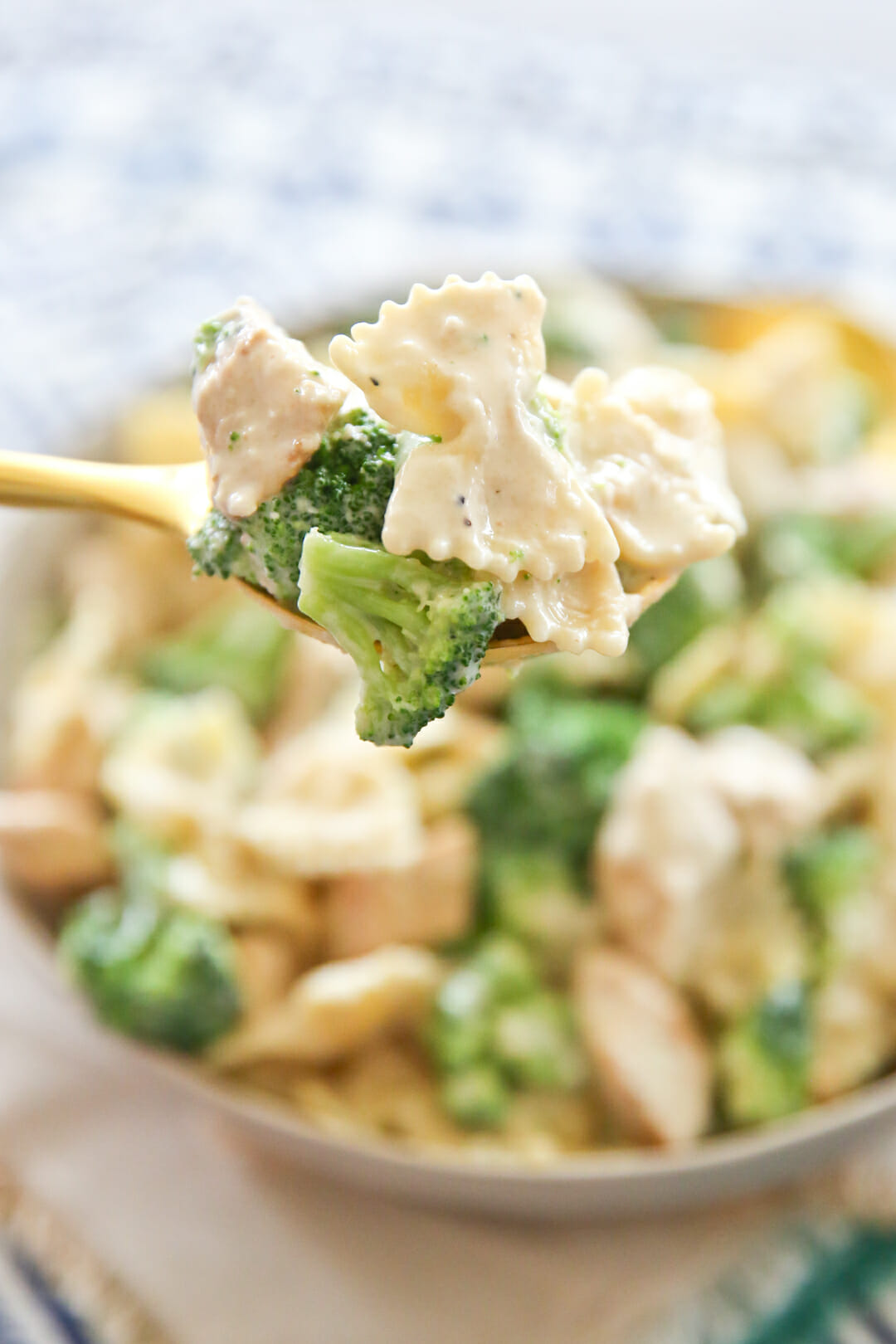 You can click here for more info!
Guiltless Alfredo Sauce
Ingredients:
2 cups low-fat milk
1/3 cup (3 oz) low fat cream cheese
2-3 tablespoons flour
1 teaspoon salt
1 tablespoon butter
3 garlic cloves
1 cup grated Parmesan cheese
Instructions:
Place milk, cream cheese, flour, and salt in a blender and blend until smooth.  In a non-stick sauce pan, melt butter on med-high heat and add garlic. Let the garlic saute for about 30 seconds, you don't want to burn it.
Then add milk mixture to the pan. Stir constantly for about 3 or 4 minutes or until it just comes to a simmer. Keep stirring and let it cook for a few minutes more. It should be much thicker now.

When it's nice and thickened remove the pan from the heat. Add the cheese, stir it up and then cover immediately. Let stand for at least 10 minutes before using. It will continue to thicken upon standing. Season with additional salt if needed.  Also, if you have leftovers in the fridge, the sauce will thicken almost into a solid. Just re-heat and add a little milk and it will be back to normal again.