January is kind of a weird time because on one hand, so many people are trying to make healthy eating choices, but on the other hand, it's January and the weather is cold and blah, fresh fruits and veggies can be on the expensive side, and football-watching festivities are happening all around us (all leading up to the ultimate football-watching, snack-eating, commercial-enjoying festivity.) Whether you're going to a party or just want something to munch on, this is the perfect cheeseball is the charmingly retro snack to do it with. Is it low in fat? No, no it's not. But a) you can definitely make this with low fat cream cheese and b) it is low in carbs, and while, when it makes you sad when you eat some dips and spreads with veggies instead of crackers or bread, this cheeseball is fantastic with baby peppers, carrots, or celery.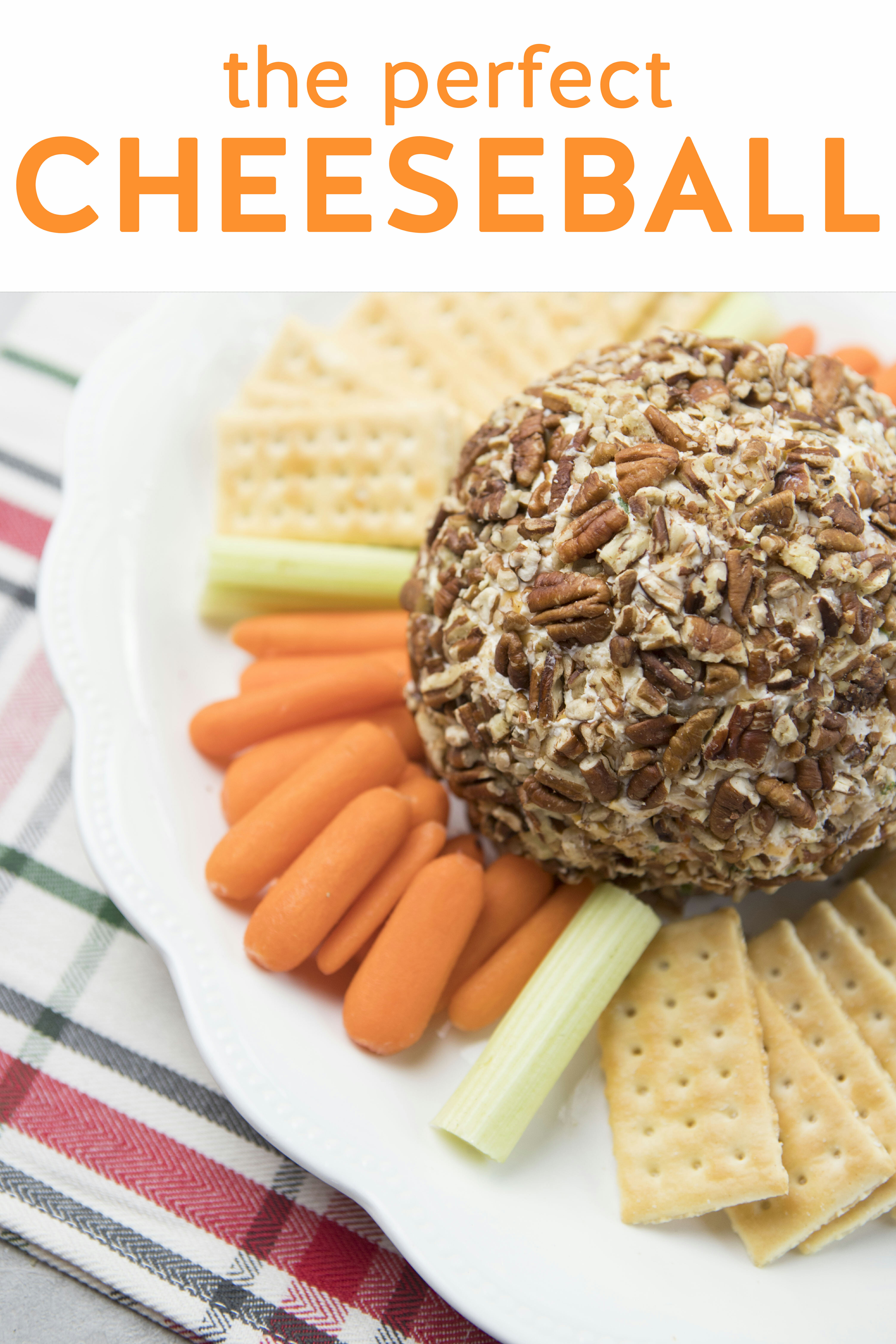 When I was pregnant with my daughter, I had horrible "morning" sickness (read 24-hour sickness) for way longer than should be allowed. It was a horrible, vicious cycle where I didn't eat because I couldn't tolerate the thought and then I'd feel more sick because I hadn't eaten. There's a reason why there's a 5 year gap between her and my youngest.
So anyway, just after I started my second trimester and still feeling miserable (but hungry), I went to a party with a group of friends where we all brought our favorite holiday foods. My friend Suzette brought this cheeseball and not only could I tolerate it, but I loved it! Miracle of miracles!
Anyway…I've made this a number of tasty times since that fateful night and it's just as good every time. It is LOVED at parties, to the point where I see people forgoing the crackers and just going straight for the big boy with a butter knife. So as you're planning snacks for parties in the coming weeks, give this a try! Pregnant women (and everyone else) will love it!
To get started, finely chop some green onions…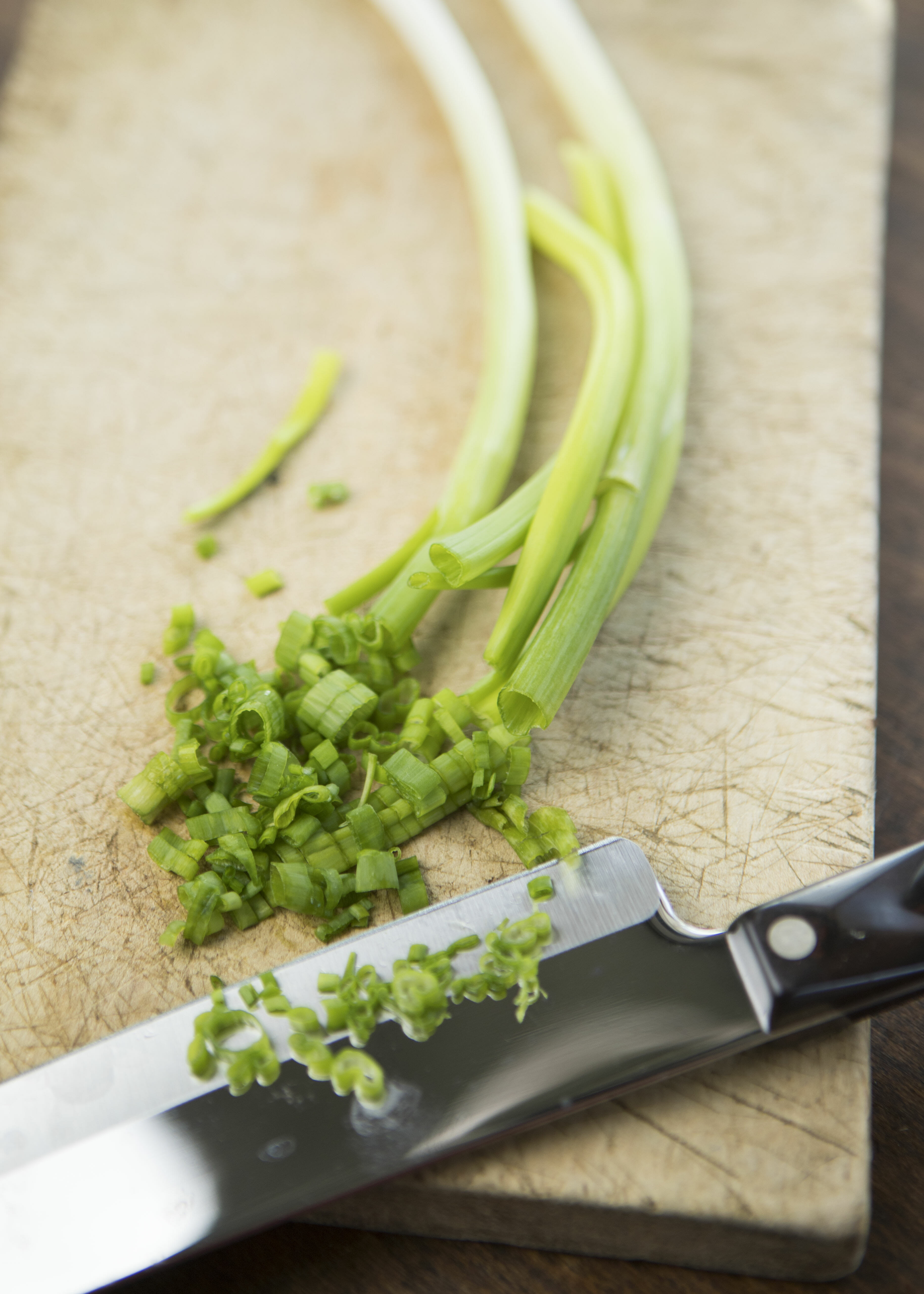 and some bell peppers.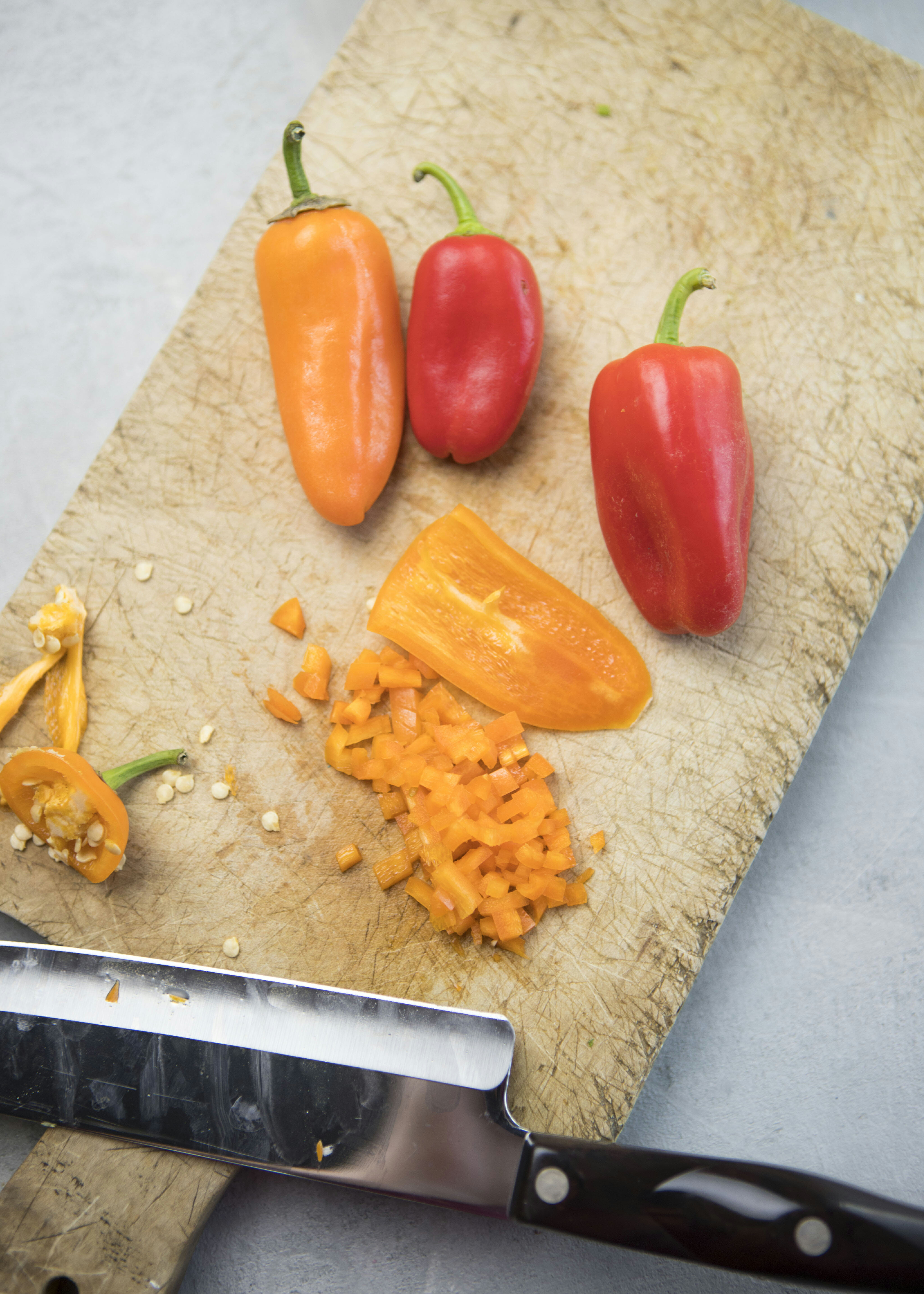 I just grab a bag of baby peppers and chop a few of those, then serve the rest of the peppers with the cheeseball.
Place those in a medium mixing bowl and add some shredded sharp cheddar cheese…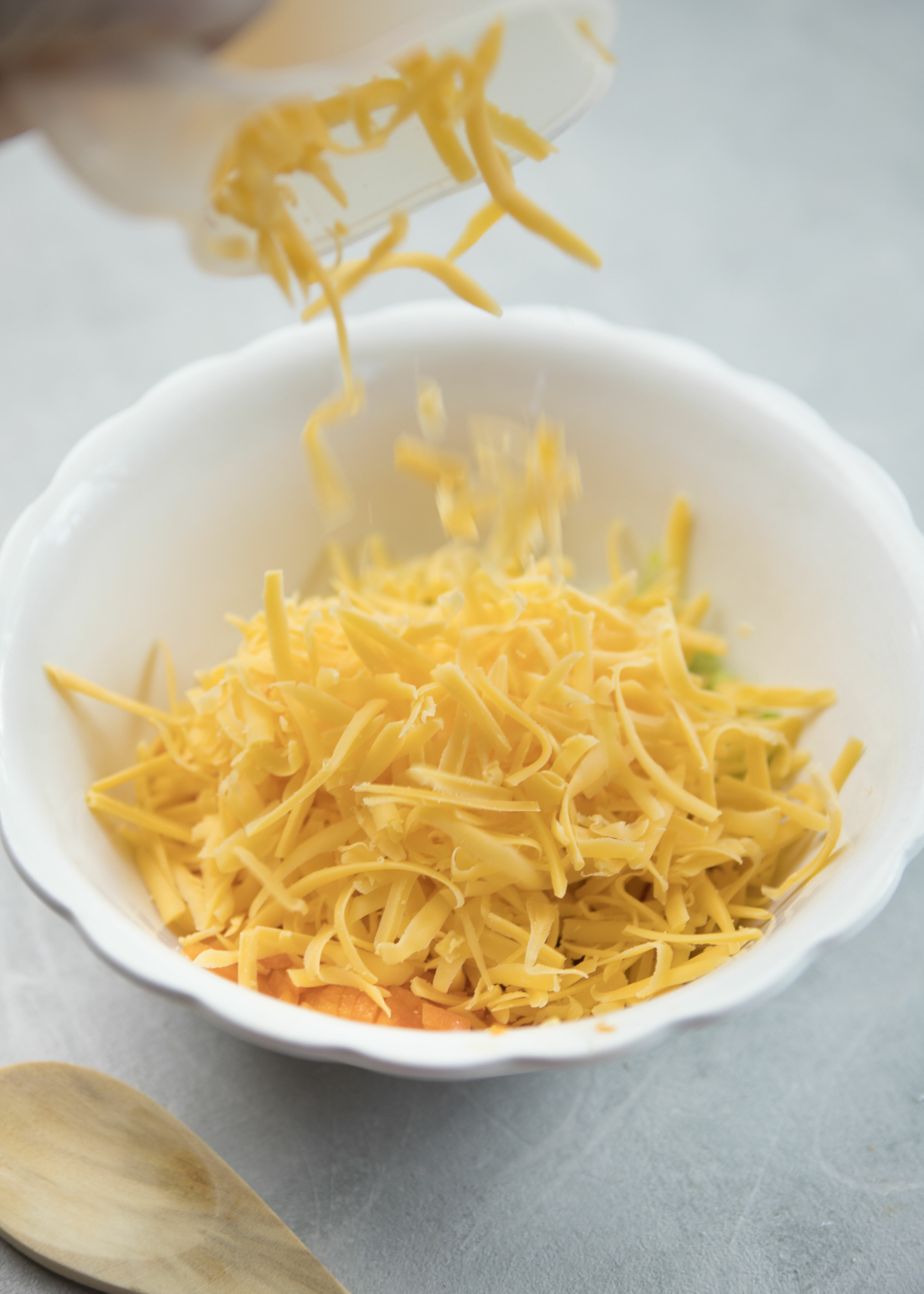 some well-drained crushed pineapple…
softened cream cheese…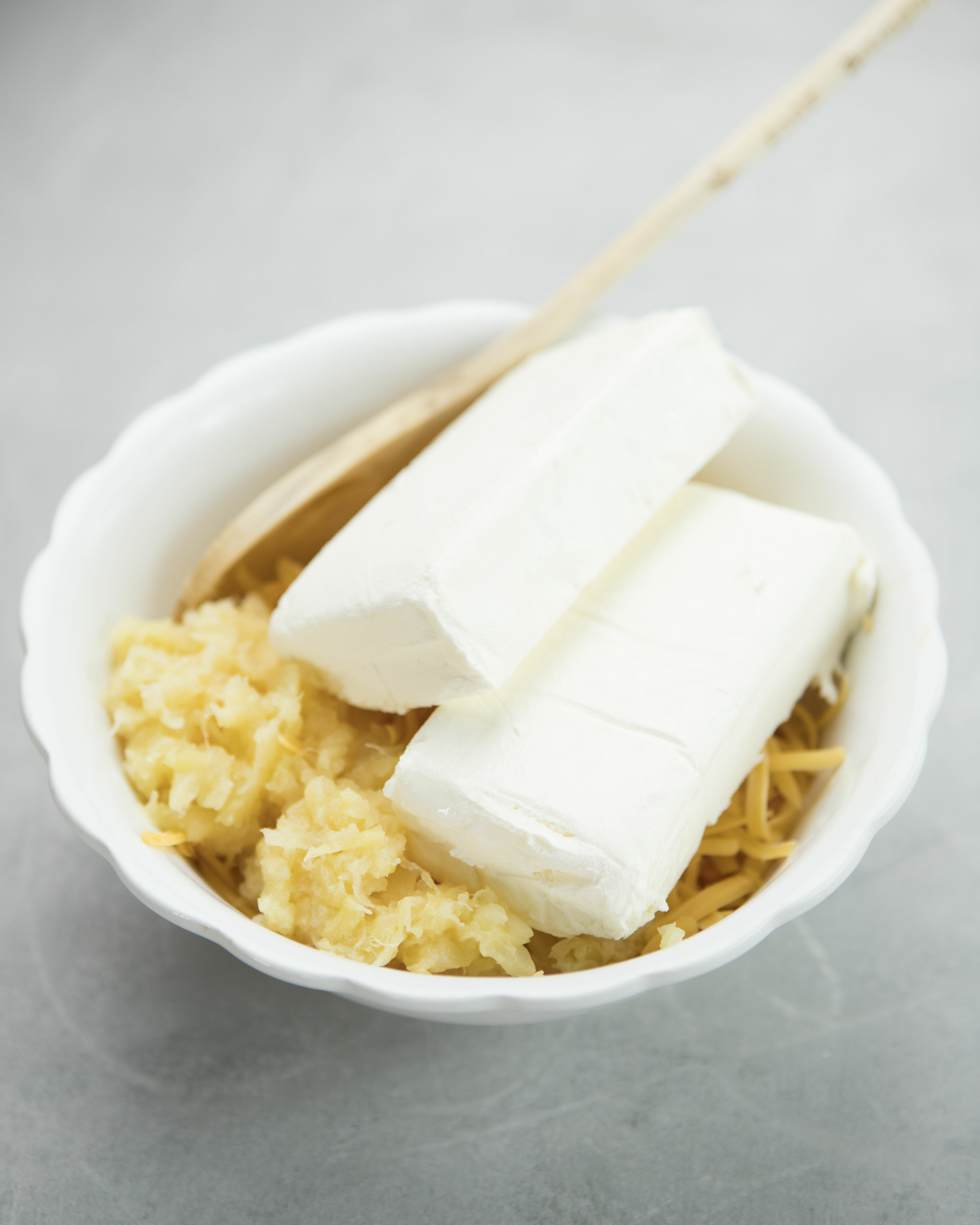 and seasoning salt.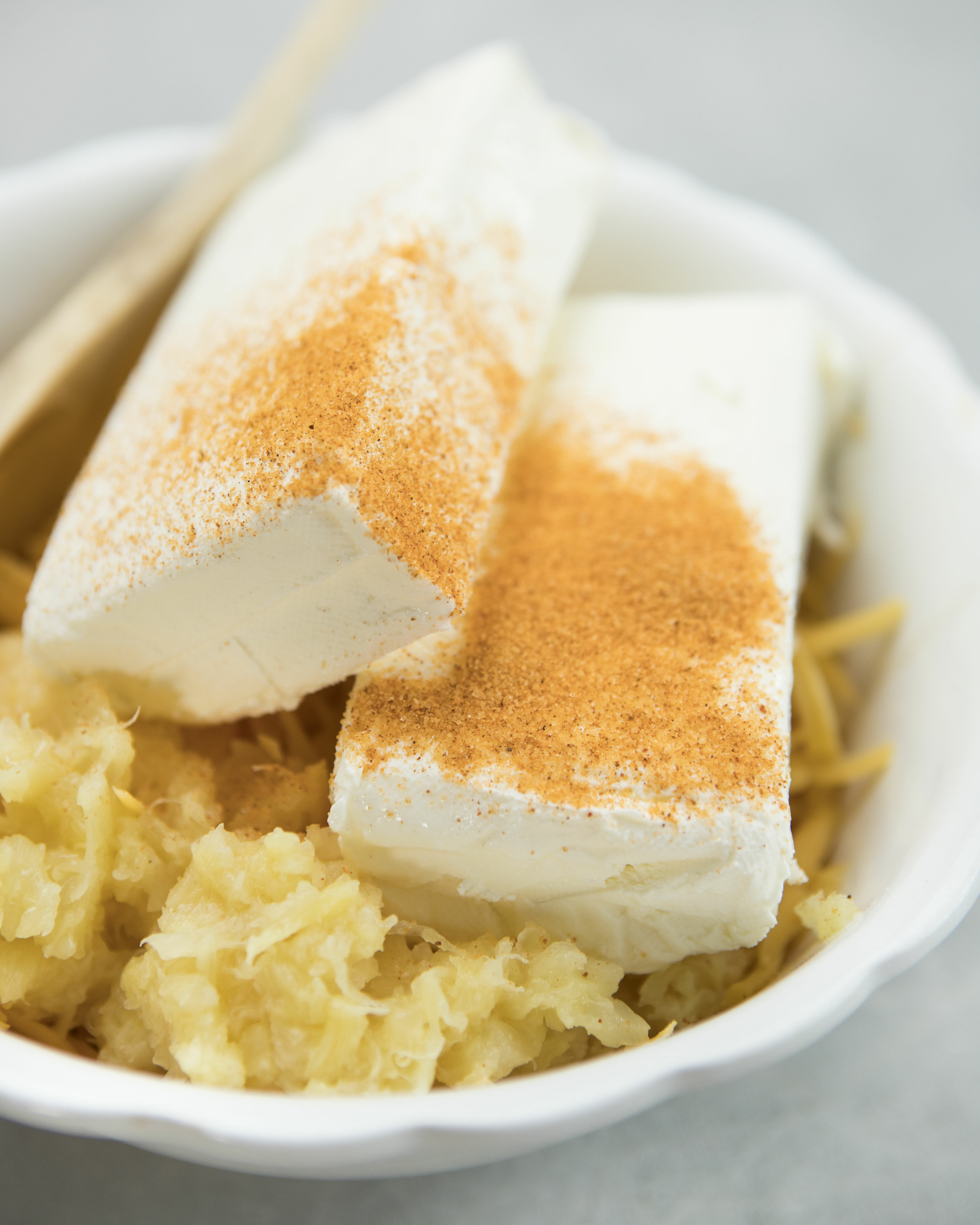 Mix well.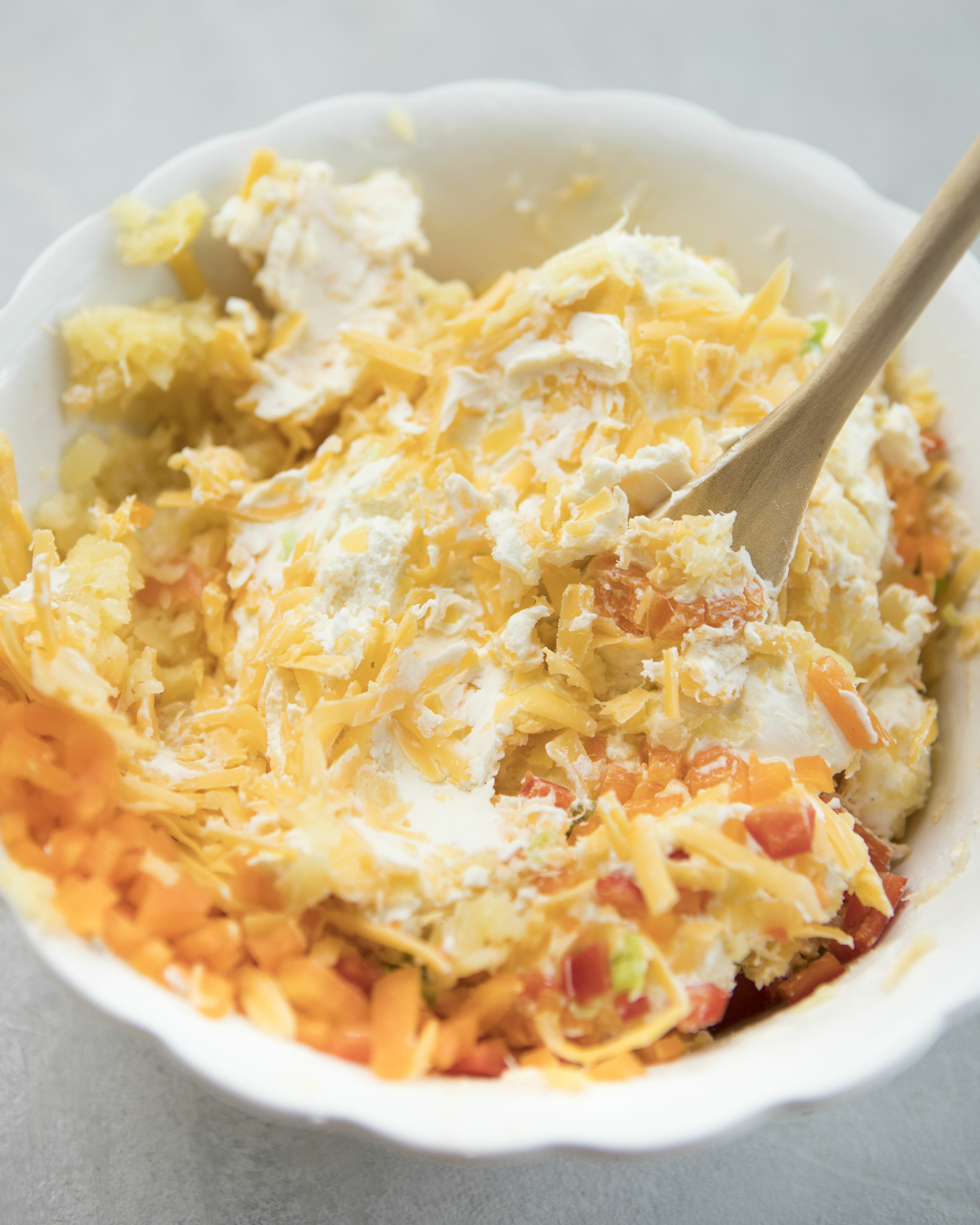 No matter how good my intentions, I always end up mixing it with my hands sooner or later.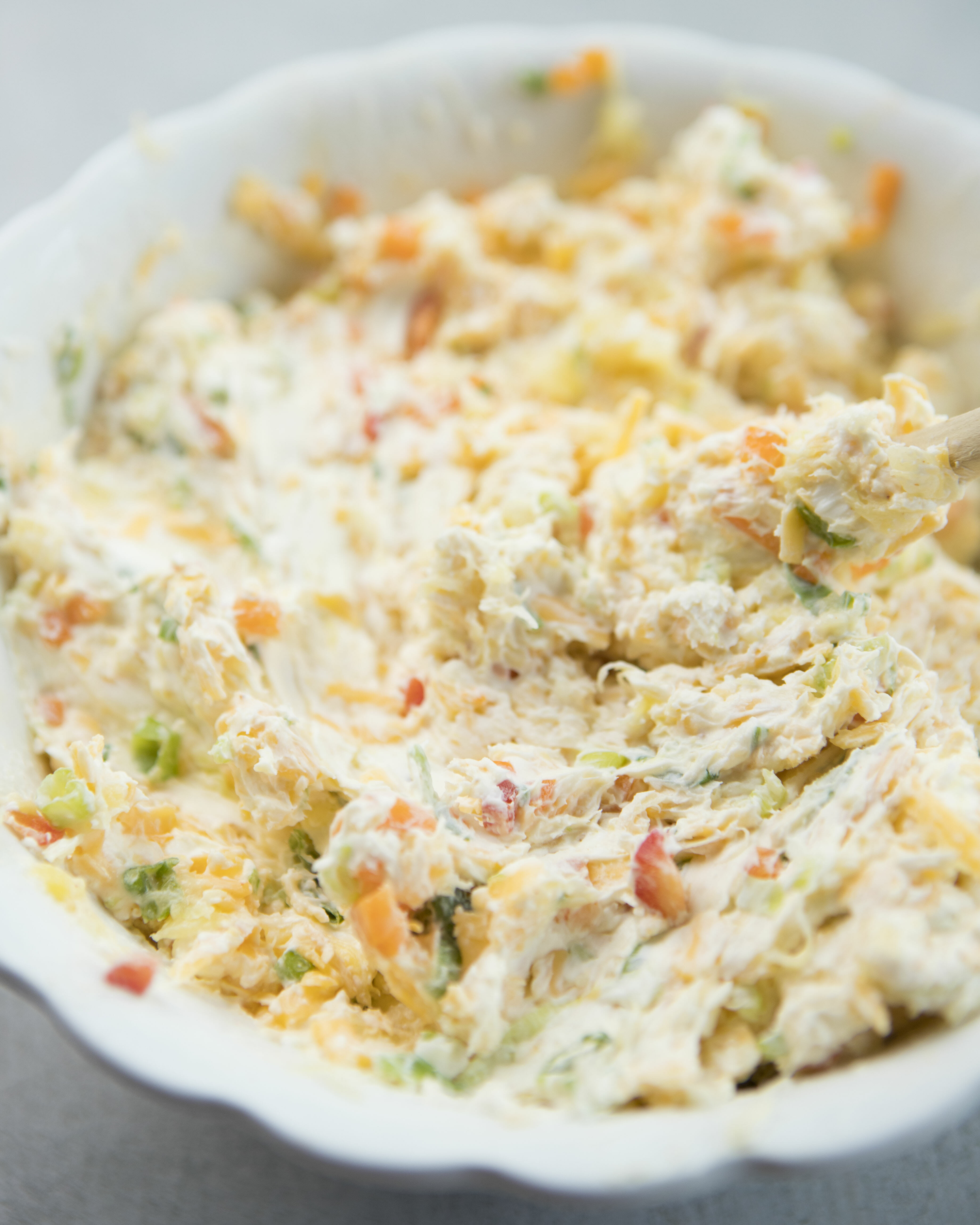 When thoroughly mixed, shape into a ball and roll in some crushed pecans.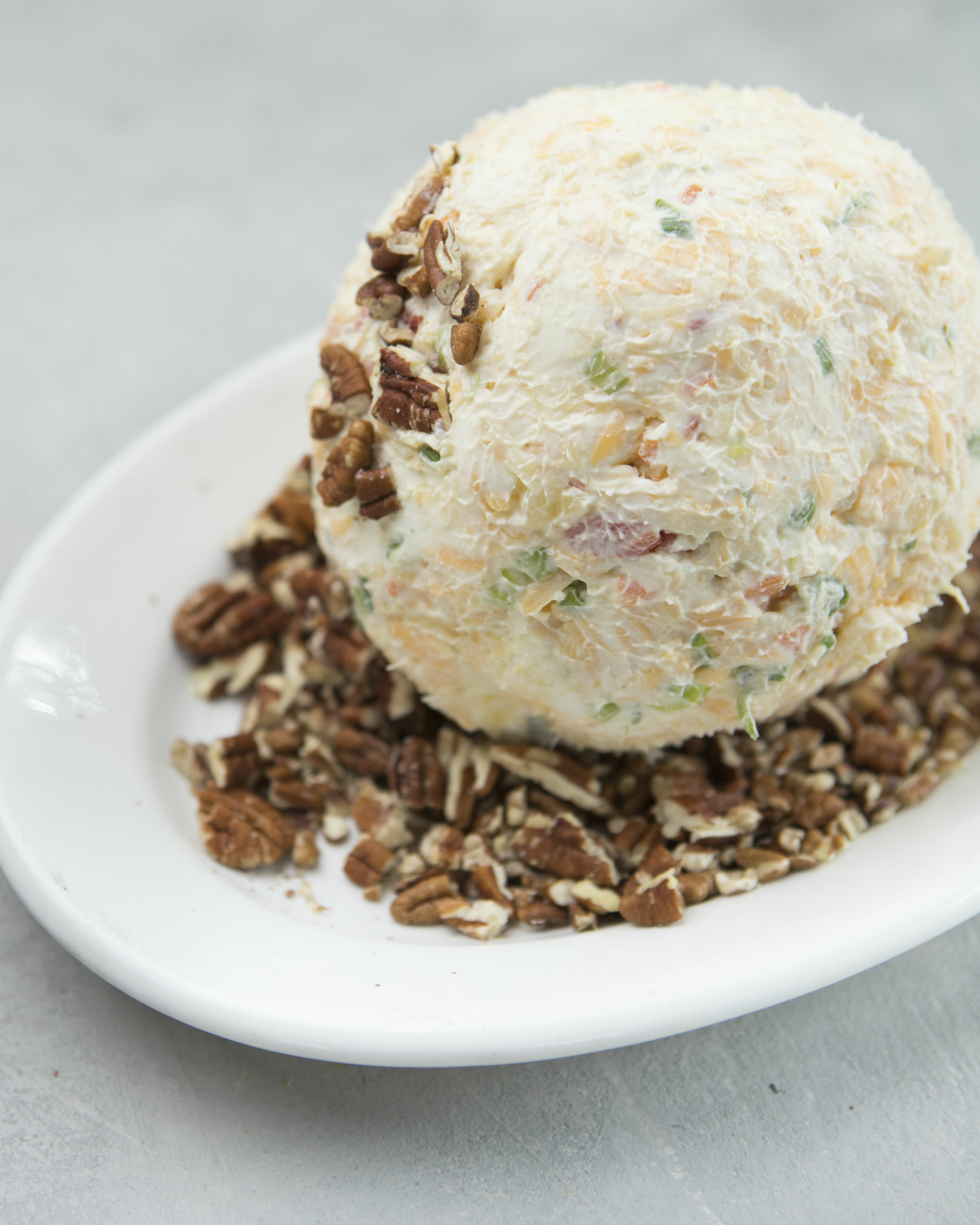 Chill thoroughly.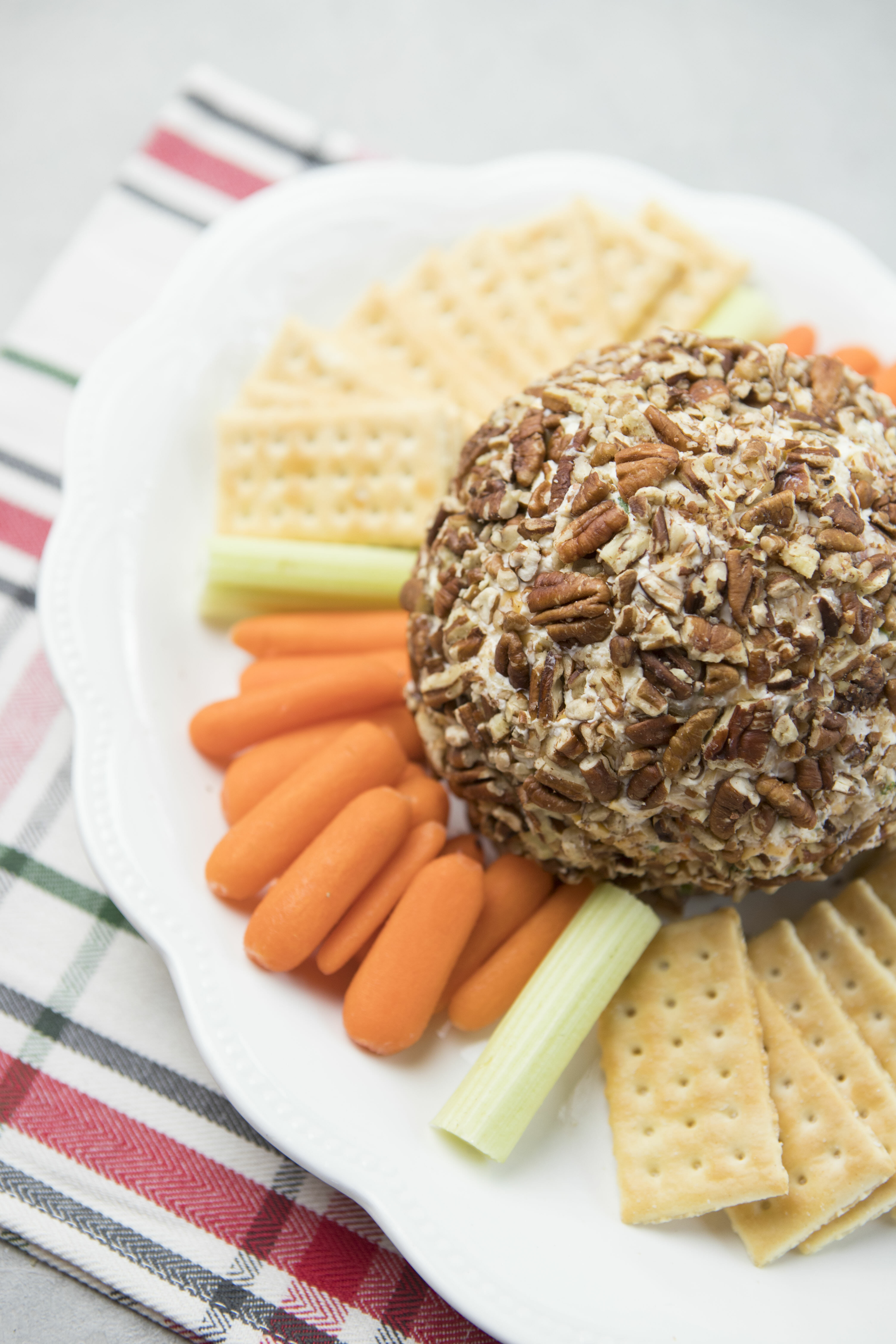 Serve with crackers and/or vegetables.
Print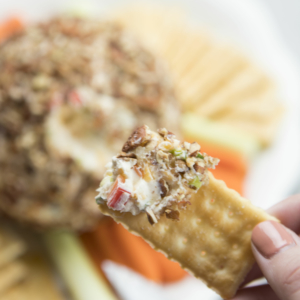 The Perfect Cheeseball
Author:

kate jones

Prep Time:

15 minutes

Total Time:

15 minutes

Yield:

1 Large Cheesball
---
---
2

8-ounce packages softened cream cheese (light cream cheese is fine)

2 cups

(

8 ounces

) shredded sharp cheddar cheese

3 tablespoons

finely chopped green onions

1/4 cup

finely chopped bell peppers (any color)

2 teaspoons

seasoning salt

1

small can crushed pineapple, drained very well (you can press it through a fine mesh strainer to help remove the excess liquid)

1/2 cup

chopped pecans or pecan pieces
Crackers and vegetables for serving
---
Instructions
In a medium bowl, combine all ingredients except pecans. Mix well (you may need to mix with your hands at some point.) When thoroughly mixed, shape into a ball and roll in crushed pecans. Chill thoroughly. Serve with crackers and/or vegetables.
---