Quinoa is an edible seed that is cooked similarly to rice, simmered in broth or water, until it transforms into a fluffy grain that's perfect for bowls, salads, and more! Quinoa is incredibly nutrient-packed, boasting fiber, protein, and antioxidants, and can be eaten hot or cold. It has a mild nutty flavor, a little bit of chew, and works well in a variety of meals in the kitchen. Here's how you cook it!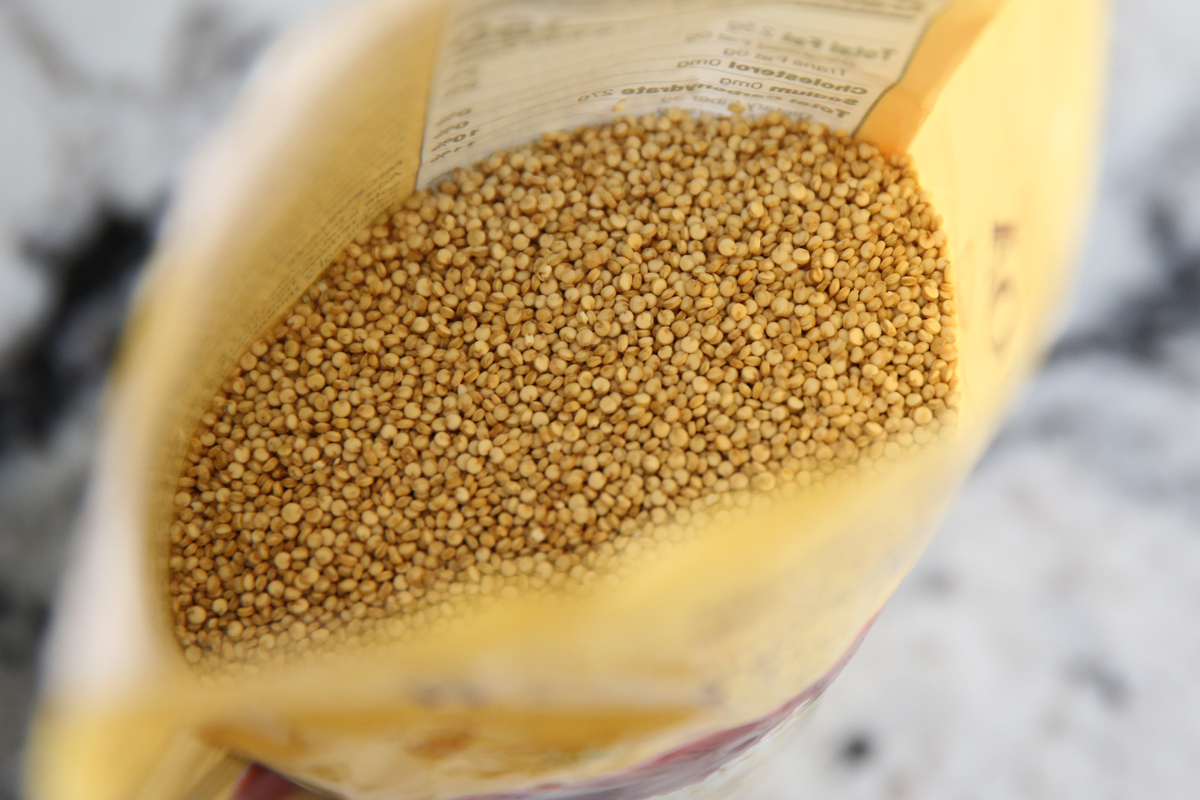 Are there different colors or varieties of quinoa?
The most common variety of quinoa is white. It has the most mild flavor and also the fluffiest texture. There are also red and black varieties. Both of these tend to have a slightly stronger flavor and a little bit more chew.
What are the health benefits of quinoa?
It has a mild, nutty flavor and it's very good for you! Quinoa has a higher protein content than any other grain, and it's complete protein, meaning that it provides 9 essential amino acids. It's also rich in fiber, and low on the glycemic index. It's especially great for those who eat gluten free, vegan, and vegetarian diets because it is such a great source of nutrients, including both calcium, iron, and protein.
Where I can I buy quinoa?
As quinoa is becoming more and more popular, it is fairly easy to find it in a normal grocery store. It's stocked near the dry rice and couscous. Also, check stores that carry grain in bulk. I buy quinoa from a bulk bin where I get a much better price than from a box. You can also find large bags in most Costco stores.
How do I cook quinoa?
It's cooked much like rice. It can also be cooked in a rice cooker, but I use the stove top method most often.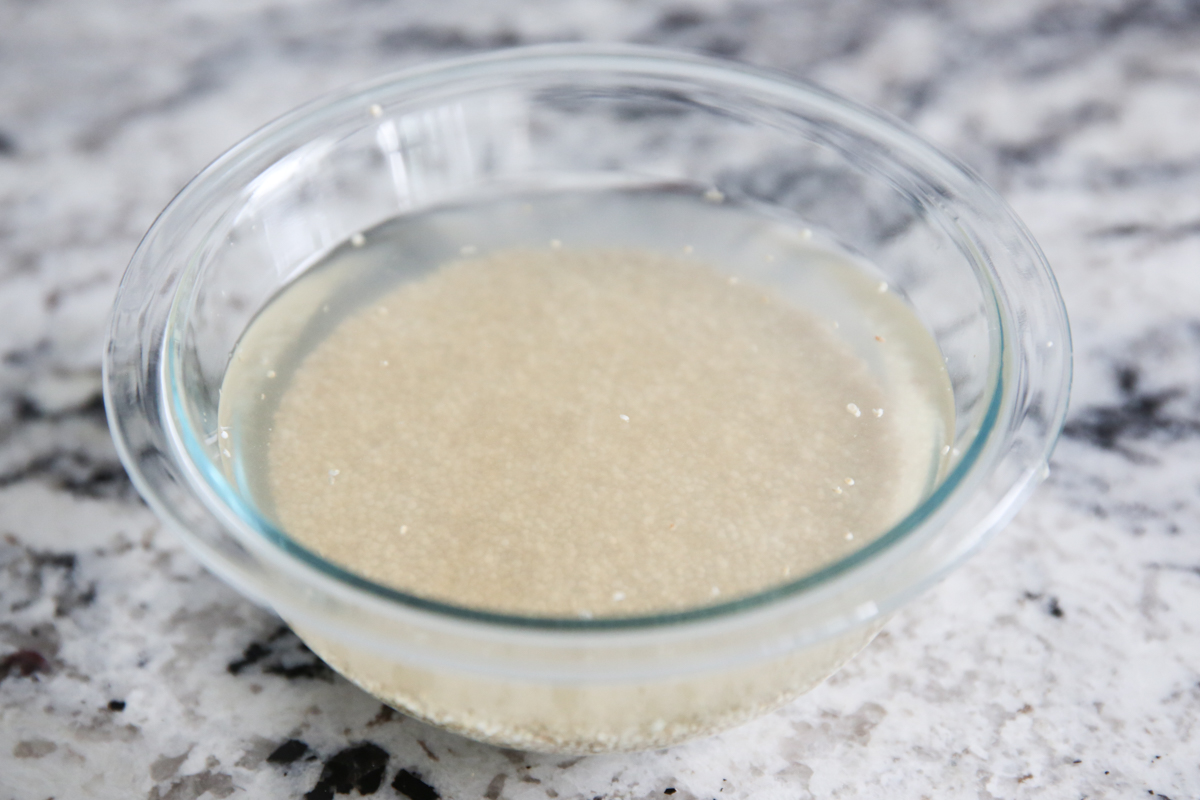 Soak: Most boxed varieties of quinoa come "pre-rinsed" but I always rinse mine regardless. It helps remove any lingering saponins (a coating the grains have in their natural state that can make the finished product a little bitter if not rinsed off) and it helps soften the outer shell and also remove any dust particles.

Drain the quinoa to remove water from soaking and place grains in a small pot with a lid. Make sure your pot is large enough for the amount to triple in volume. Remember the basic ratio for quinoa is 1 part dry quinoa to 2 parts water or broth and it will yield triple the amount.

Cook the quinoa by simmering for about 15 15 minutes or until all the water is used up. Remove pan from heat. I let mine sit on the stovetop (off of the heating element) for 5-10 minutes before taking the lid off.

Fluff the quinoa and eat.
How to use quinoa
Quinoa can be used in a variety of ways. Try it as a substitute for rice, couscous, or orzo in recipes you already make! Here's a few to try:
Coconut Almond Breakfast Quinoa
Roasted Sweet Potato Quinoa Salad
Black Bean and Mango Quinoa Salad
Print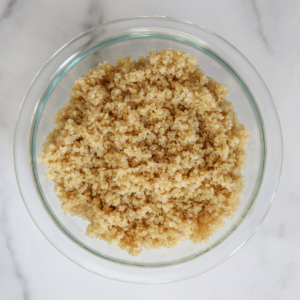 How to Cook Quinoa
Author:

Sara Wells

Prep Time:

7

Cook Time:

15

Total Time:

22

Yield:

2 Cups

Method:

stove top
---
Description
Yields: about 2 C cooked quinoa
---
2/3 C dry quinoa
1  1/3 cups water or broth (chicken, vegetable, or beef)
1 pinch salt
---
Instructions
Place quinoa in a bowl and cover with 1 inch of water.  Gently stir and carefully pour out excess water.  Add water again until it covers quinoa by 1 inch.  Let sit for 5 minutes. Drain.
Place rinsed and drained quinoa in a pot with 1 1/3 cups water or broth, and pinch of salt, and bring to a simmer on the stovetop.  Place tight-fitting lid on pot and simmer for about 15 minutes, until all the water is evaporated.  Remove from heat and let sit 5 minutes.  Fluff with fork.
---