This shortcut chicken divan recipe is a staple of my childhood.  Made by my grandma and aunts and sitting on our own dinner table on a regular basis, it's a beloved family favorite.  It was often something I even requested on my birthday and in my adult years I would crave it when I was pregnant!  Some not-very-noteworthy pantry staples so common in old-school casseroles like this, cream of chicken soup and mayonnaise are brightened up by zingy fresh lemon and curry powder.  The result is a creamy, comforting, cheese-topped casserole that gets served over rice.  It's comfort in a bowl.  If you'd like to see step-by-step photos and get my personal tips for this recipe, just keep scrolling past the recipe card!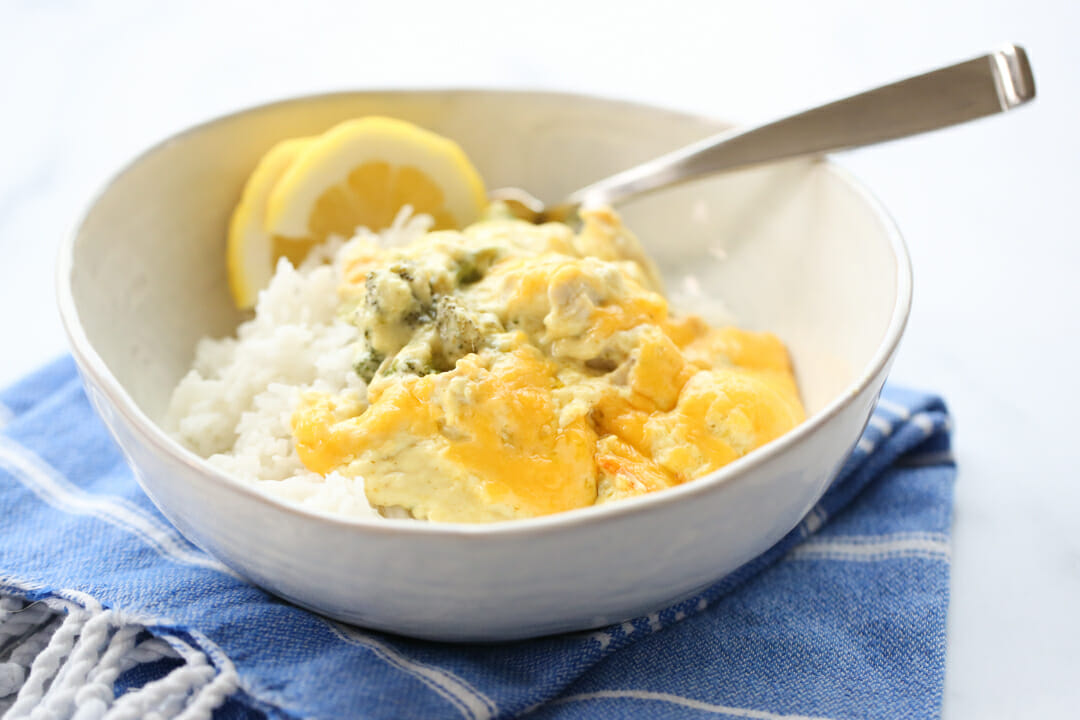 Print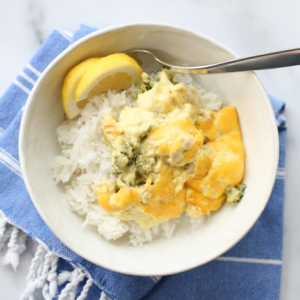 ---
Description
Easy shortcut Chicken Divan recipe using pantry and freezer staples.  I recommend using a normal brand of Mayo that you like (Best Foods/Hellemans is what I use) and Campbell's Cream of Chicken soup.  Feel free to add more lemon and curry if you like and serve over rice!
---
2 cans Cream of Chicken Soup
1 cup mayo
1 teaspoon ground curry powder
3–4 Tablespoons fresh lemon juice (I like lemon so I usually just juice one whole lemon in there)
1–2 12oz packages frozen broccoli (see note)*
2 cups chopped or shredded cooked chicken
2 cups shredded cheddar cheese
---
Instructions
Preheat oven to 350 degrees.
Combine soup, mayo, curry powder and lemon juice and set aside.
Steam (I just microwave) broccoli until warm and place in a 9×13 pan (or honestly you can just keep it in the fridge so it's room temp or probably even throw it in frozen, I just always defrost it.)  Top with chicken and then spread sauce on top.  Top with grated cheese.
Bake for about 30 minutes or until hot and bubbly throughout.  While casserole is cooking, prepare enough white rice to feed your family.  Spoon warm casserole over rice.
---
Notes
if you like broccoli feel free to use 2 12-oz packages.  My kids freak out with too many veggies in there so we just use 1 pack and it works great haha.
Feel free to swap out broccoli for green beans- I actually love this recipe with canned green beans!
How to Make this super EASY Chicken Divan!
The shortcut sauce for this recipe is made by combining cream of chicken soup, mayo, curry powder and fresh lemon.  The curry and lemon go a long way to brightening up the canned ingredients.  I recommend using Campbell's brand soup and a mayonnaise that you actually enjoy eating on sandwiches or any other way.  I don't recommend low fat or otherwise weird mayo.  Just go with the good, normal stuff.  My preference is to also be fairly heavy-handed with both the lemon and the curry, but try it out and see what you think!  The sauce is not cooked ahead of time, just mix the ingredients together.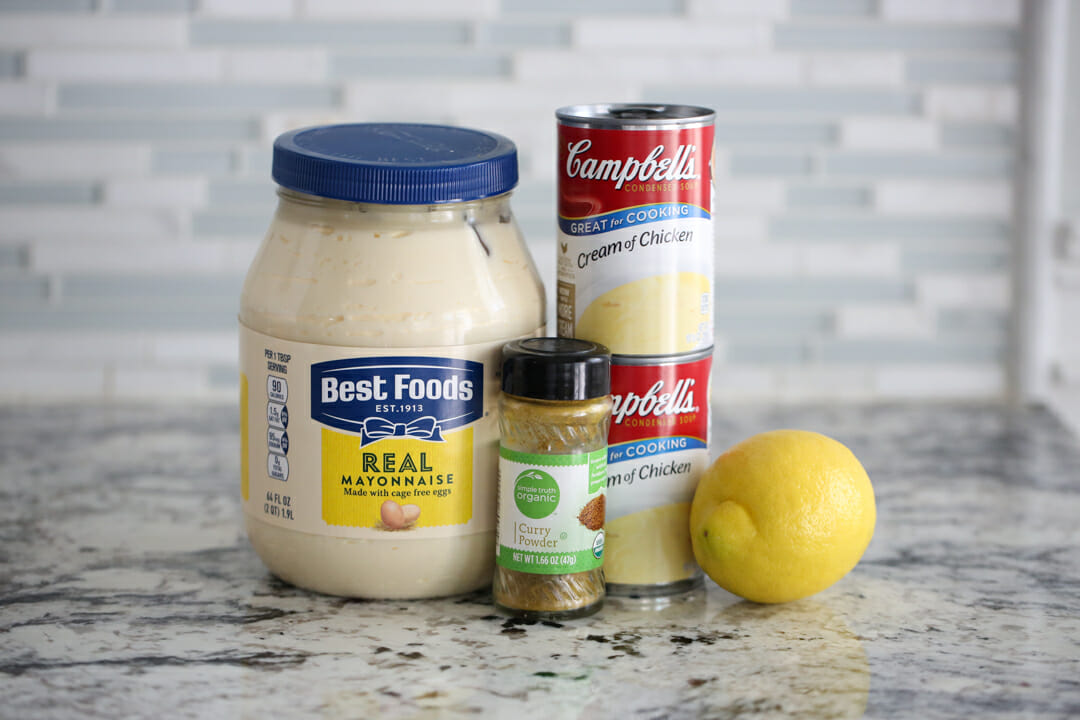 Step 1: Layer Vegetables in your Baking Dish
You can make this dish with either broccoli, or green beans if you prefer.  Broccoli is more classic, but growing up some of my siblings didn't like it so my Mom always made it with half canned green beans on the bottom and half broccoli!  I actually love it with canned green beans because it's so nostalgic!  If using broccoli, just grab one of those frozen bags that steams in the microwave, it's perfect.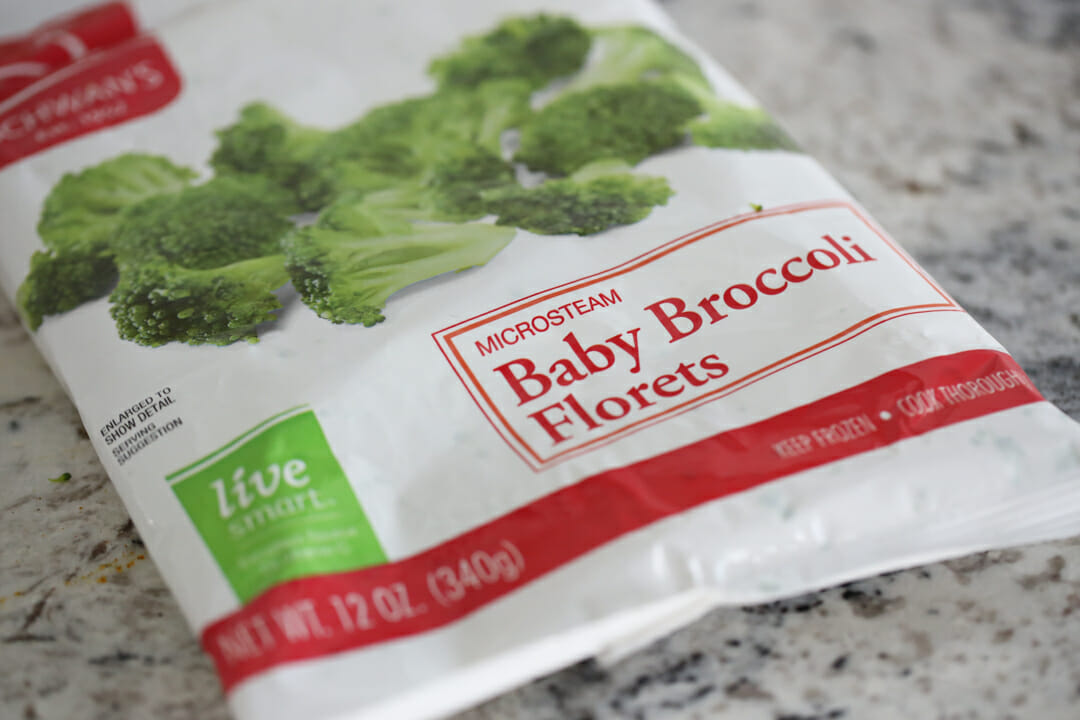 Step 2: Top with cooked chopped chicken
If I'm baking chicken for another recipe during the week, I'll often just make extra to save for this recipe.  A rotisserie chicken would also work great.
Step 3:  Layer with Sauce
Just spread your sauce right on top of the veggies and chicken.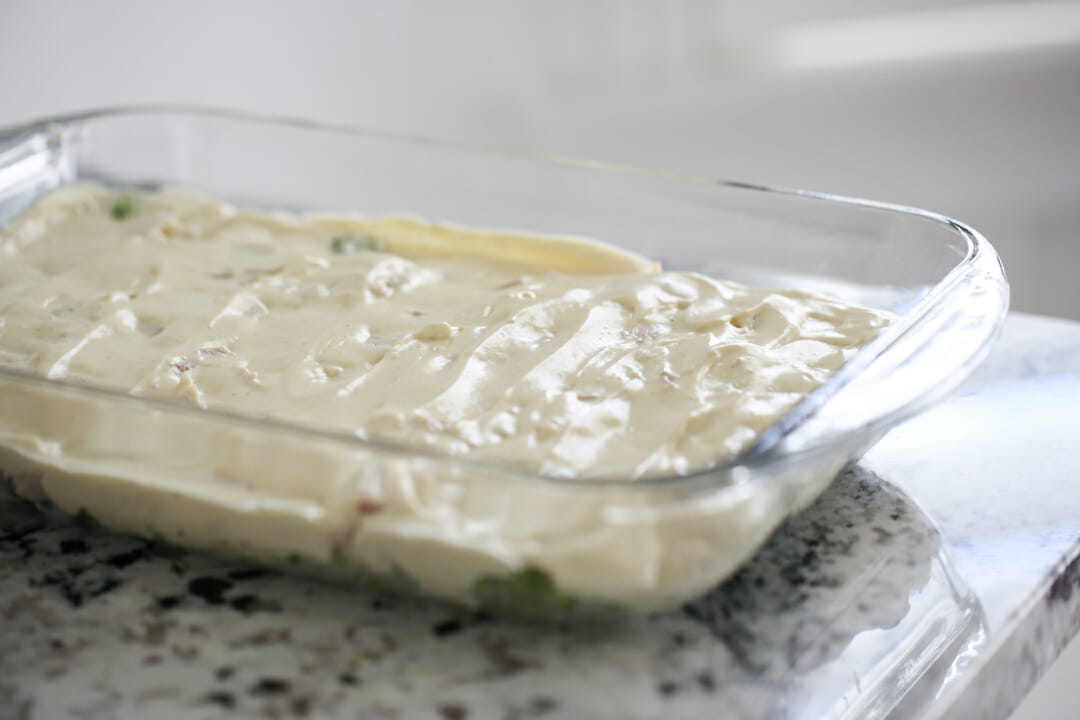 Step 4: Top with Grated Cheese
No old-school casserole would be complete without a pile of shredded cheese on top.  Just sprinkle it over the top.  If you need to prep this dish early in the day it works great to pop in the fridge at this point, or take to a friend for them to bake themselves.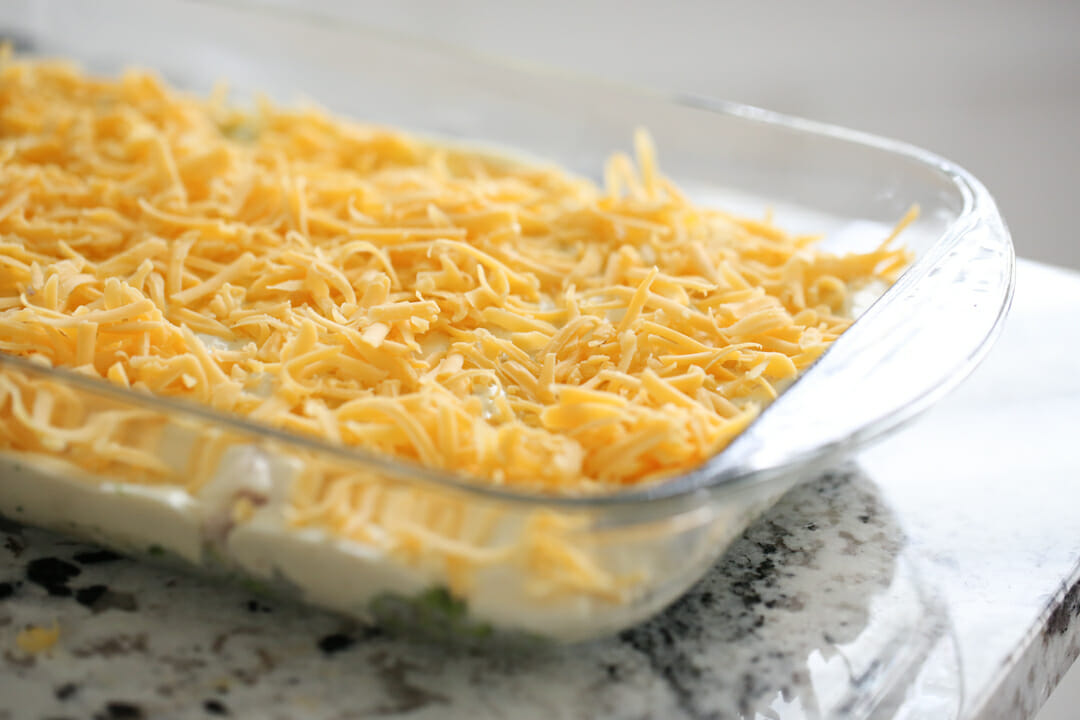 Step 5.  Bake Your Chicken Divan and Serve over Rice
Everything it technically cooked so you are baking to heat through until it's hot and bubble, about 30 minutes.  While your casserole is in the oven, make some white rice and then spoon the creamy, cheesy casserole over the top of the hot rice. If you happen to have extra lemons, I love squeezing more on top.
This dish is SO easy to make and incredibly homey and comforting.  I hope you enjoy eating it as much as I have over the years!