Italian Sodas are a popular coffee shop drink made with flavored syrups, seltzer water, and a splash of something creamy (I'll share a couple different ideas below!) This is one of our favorite things to do at parties and gatherings. An Italian soda bar is a fun way for people to create their own drink combinations with a few basic ingredients. Keep a few bottles of flavored syrup around and you can whip these up any time! Read below for lots of tips and tricks to make these for a crowd.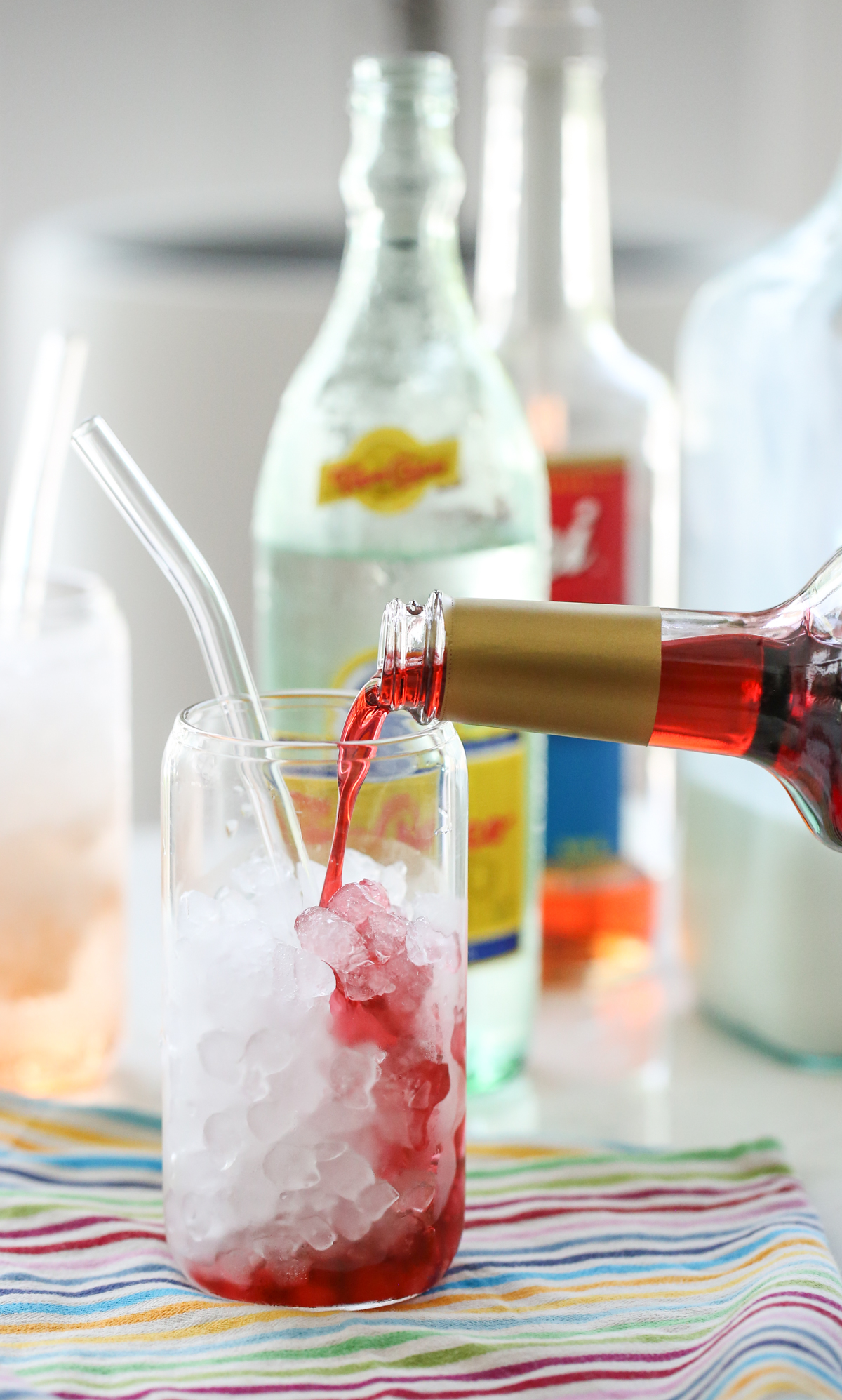 Ingredient and Equipment Notes
Ice – any type of ice will do, but I particularly like pebble-style ice. If you don't own a pebble ice maker, you can buy inexpensive bags of ice from Sonic. For a party-style Italian soda bar, place ice in a cooler or large bowl with a scoop.

Cups – if I'm making these for a party, or particularly for groups of kids, I prefer plastic cups with lids. Restaurant Supply Stores are a great source for these. My preference is 16-20oz cups. Sometimes it's tempting to get the largest cups available, but remember that larger cups just mean more ingredients used, so they will get used up faster.

Straws – straws aren't just fun to drink with, they're necessary to stir the Italian Sodas. If you don't have straws, you'll need something available to stir.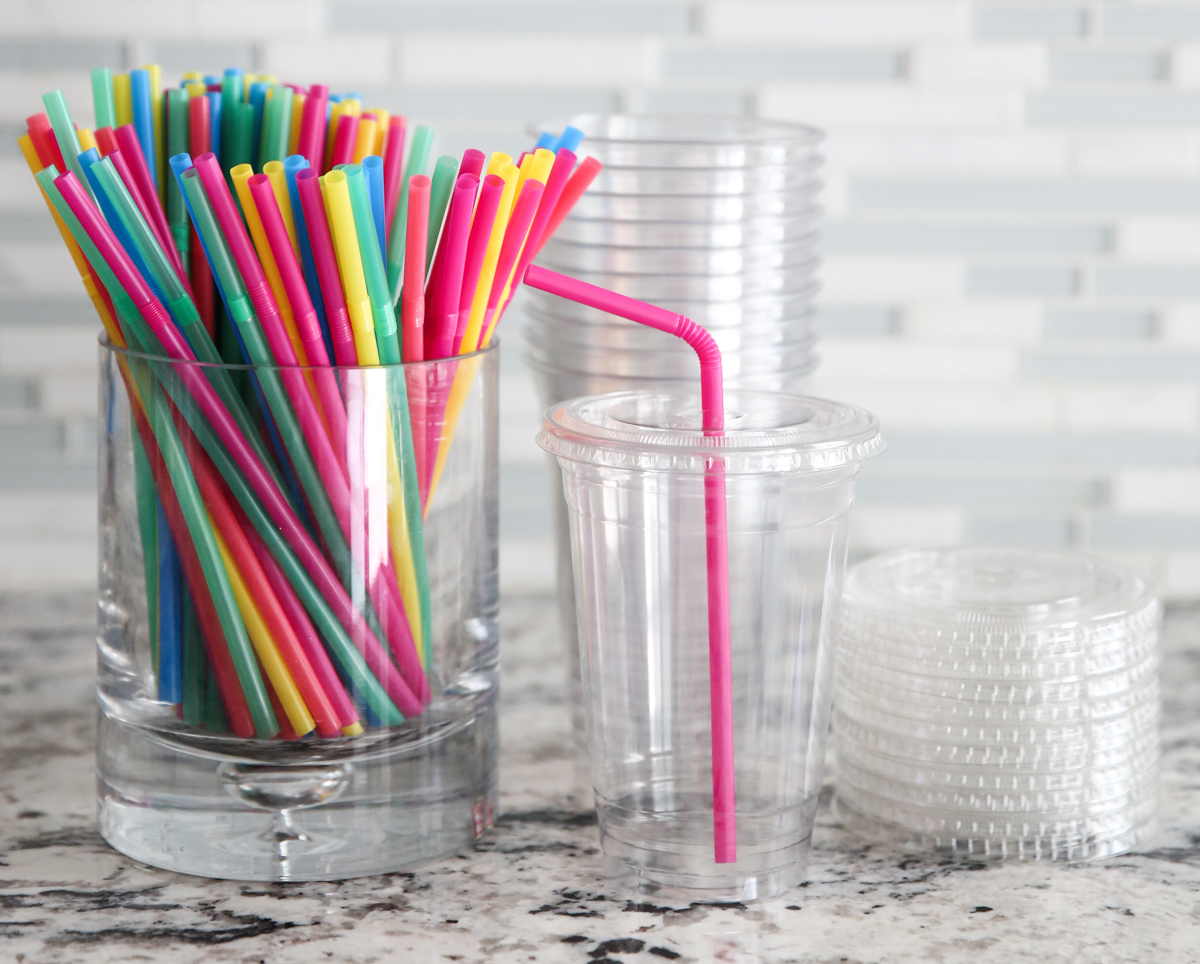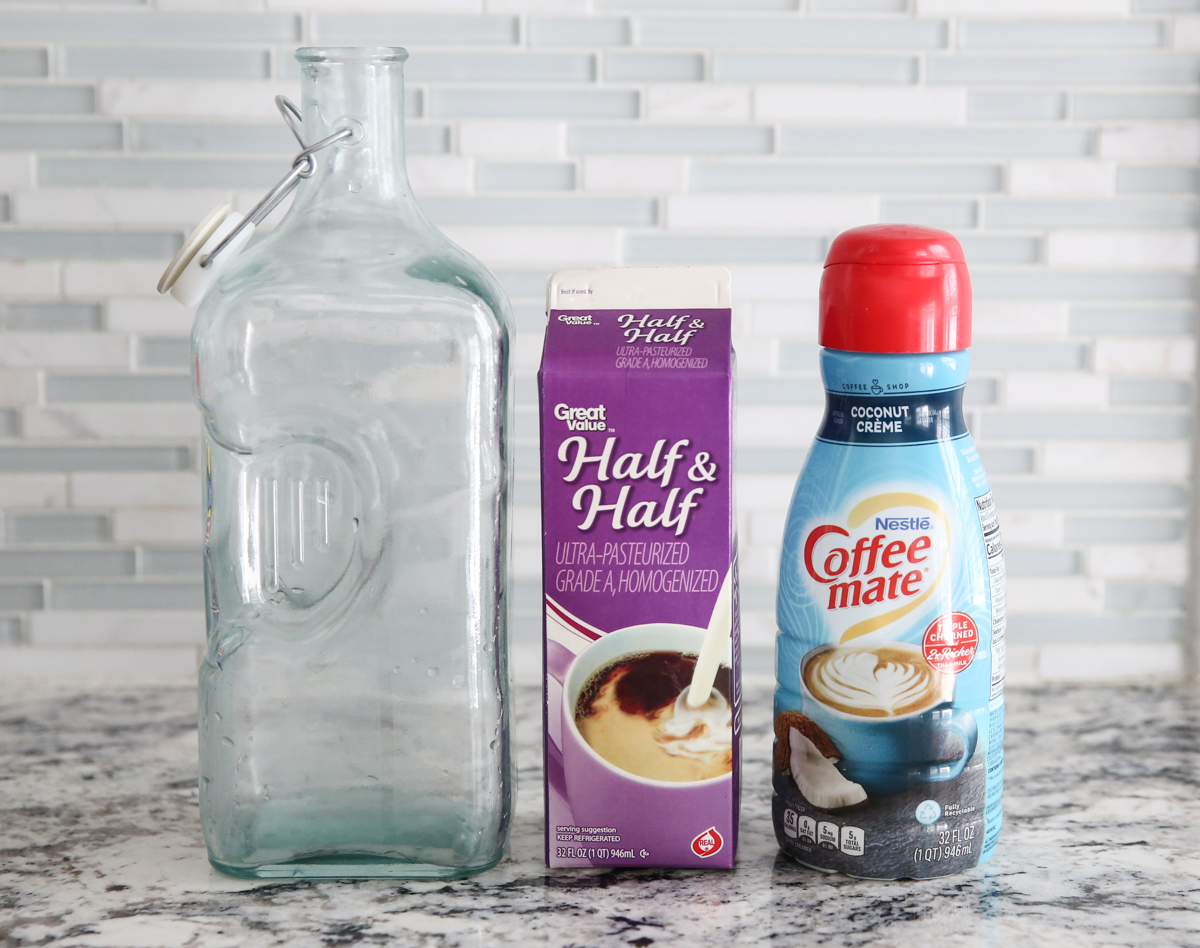 Flavored Syrups – these are the style of syrups used at coffee shops. They are shelf stable and come in lots of flavors. My favorite source for flavored syrups is local restaurant supply stores, and you can also order from Amazon! For a soda bar I highly recommend also purchasing pump tops for your bottles.

Carbonated Water – anything fizzy! Seltzer water is the inexpensive standard and you can purchase it in 2 liter bottles for a crowd. Something like Topo Chico looks a little fancier if you want it to look extra nice. Another option is lightly flavored carbonated waters like LaCroix. Even if you hate drinking them on their own, they're perfect for Italian sodas because you'll be adding sweetness to them and they just add a slight hint of flavor to the overall drink. You can even use less-traditional but super delicious options like Fresca (my favorite) or 7-up or Sprite.

Half and Half – at the end you'll add a shot of something creamy. Half and half works great, but another fun option are flavored coffee creamers- Coconut is my favorite!
How to Make and Italian Soda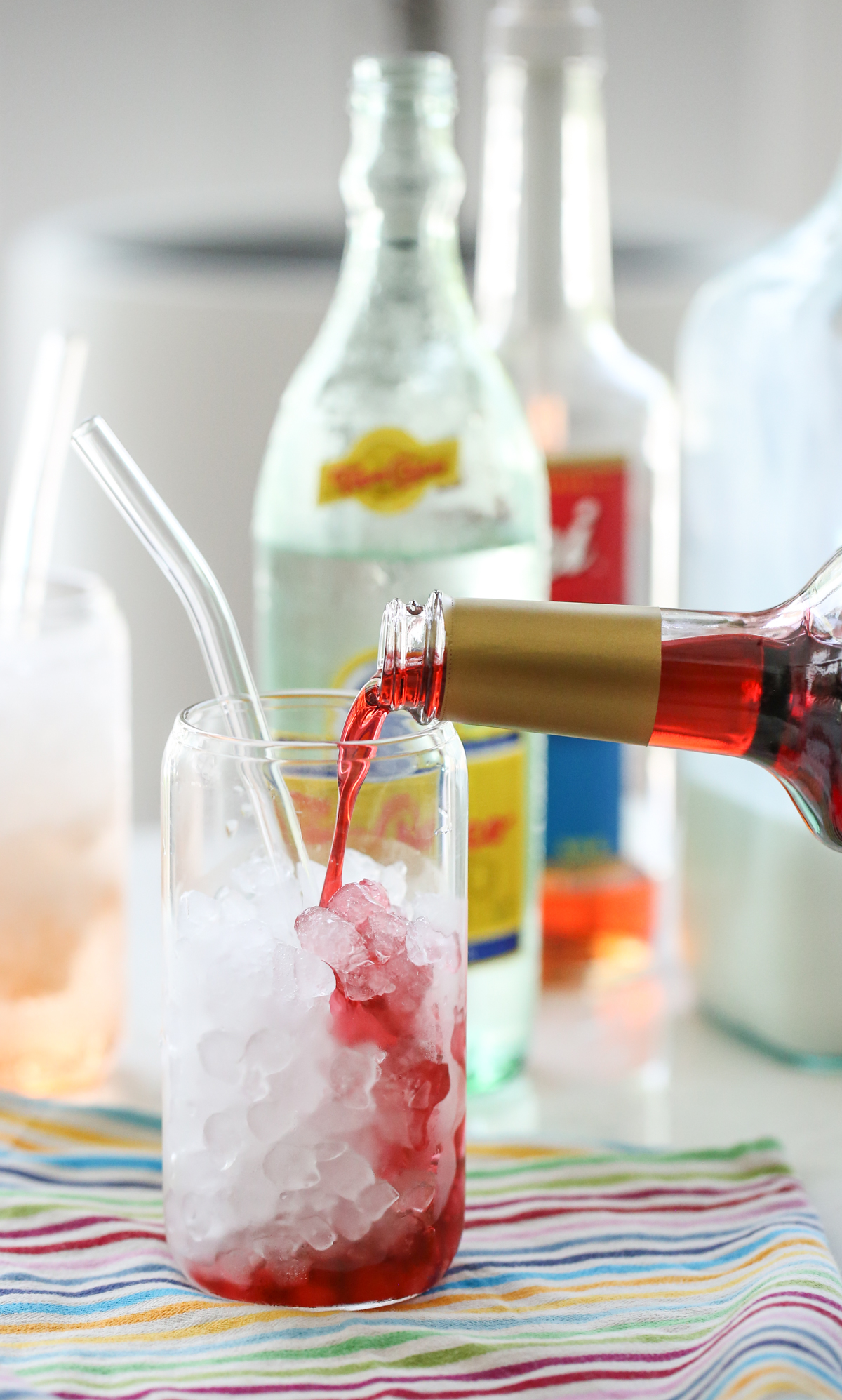 Fill a cup about half full with ice.

Add several pumps of flavored syrup. The exact ratios will be to preference. I've found I like a couple tablespoons (4-6 pumps) of syrup for a 20oz cup. You can always add more after stirring!

Fill your cup almost full with your carbonation of choice.

Add a shot of half and half or flavored creamer (about a tablespoon) and stir.

Give it a taste and adjust ingredients as needed!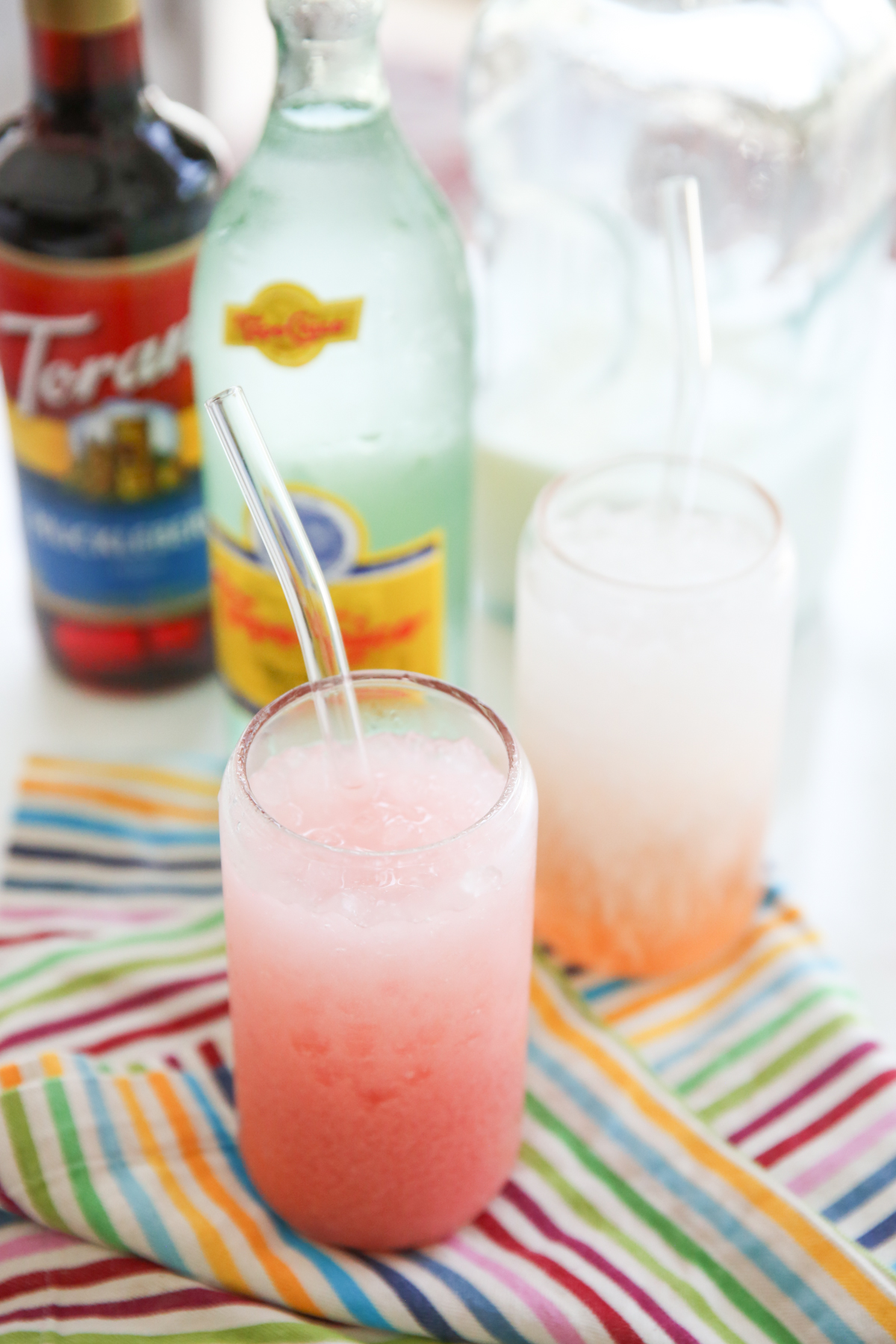 Tips for setting up an Italian Soda Bar
Less is More – It's tempting to have 10+ flavors out for variety, but I've found for and Italian soda bar for a large group, it's great to stick to just a few that can be mixed and matched and are delicious in any combination. It keeps the line moving and decreases decision fatigue. I like to pick one berry flavor like blackberry, raspberry, strawberry or huckleberry. One other fruit or citrus flavor, like peach, lime, lemon or blood orange, and one creamy flavor– like coconut or vanilla.

Help with Measuring – With direction, people can eyeball syrup and seltzer, but it helps to have a small shot-glass style measuring cup with the creamer/half and half. People often add way too much of this, overpowering the flavor of the syrup and causing them to go back and add more and more flavor.

Give Instructions – Many people will see these ingredients and know exactly what to do, but others will feel lost. Print out instructions for how to make an Italian Soda, or cover your table with brown paper and write it right on the table!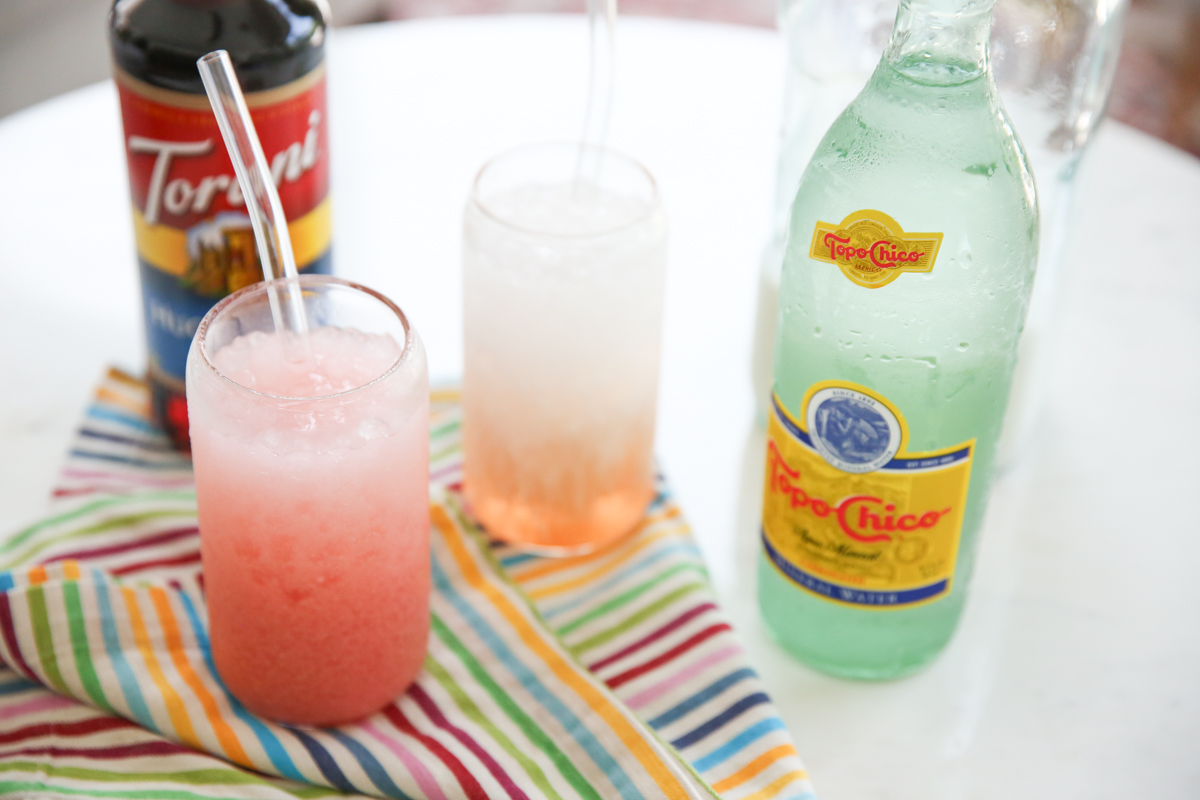 Love Fun Fizzy Drinks? Here's a few more you might like!
Strawberry Coconut Lime Spritzer
Print
---
Description
Perfect for a party (and so much easier to pull off than you might think!) Perfect to make at home for one, or to serve a crowd.
---
Clear Cups with Lids, I prefer 20 oz
Straws
Flavored Syrups
Ice, preferably crushed or pebble style
Soda water/sparkling water/seltzer
Half and half or creamer
---
Instructions
Fill cup about half way with ice.
Add several pumps of flavored syrup (start with 4-6 for a 20 oz cup)
Add sparkling water about 1-1 1/2″ from the top.
Add a splash of half and half (about 1 tablespoon).
Stir with a straw and serve!
---
Notes
Note
Berry flavored syrups work the best, other flavors are fun for mixing and matching.
Coffee creamer also works as a great cream option.
In place of sparkling water, you can use lightly flavored options like LaCroix, or even Fresca, Sprite, or Ginger Ale.
feel free to use Feel free to mix and match flavors or add fresh fruit garnishes like cherries, strawberries, or lime or lemon wedges.

*Disclaimer: This post contains affiliate links.
Save