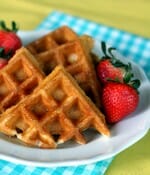 We love waffles at our house. My kids reallyreallyreally like pancakes, but if there's a choice between waffles and pancakes, they'll choose waffles every time.
The problem with waffles (and pancakes) is that they are messy and they take a lot of time. Sometimes they're good and sometimes they're weird. Some recipes, delicious as they are, require you to whip egg whites or prepare them the night before (which is handy but also requires motivation and forethought, two things I am often lacking).
Enter these waffles, also known as the Waffles of Insane Greatness. I made them for the first time a few months ago after discovering them on the Food Network site and they have become a weekly deal for us. I mean, we pretty much always have the ingredients, they take a few minutes and a few dishes to whip up, and everyone's happy with breakfast. Airy, crispy-tender insanely great waffles. What more could I ask for? I mean, besides a solid 7 hours of sleep, a personal assistant who also happens to be my clone, and a Diet Coke fountain drink machine in my kitchen.
You're going to need flour, cornstarch, baking soda, baking powder, salt, sugar, buttermilk, vegetable oil, an egg, and some vanilla.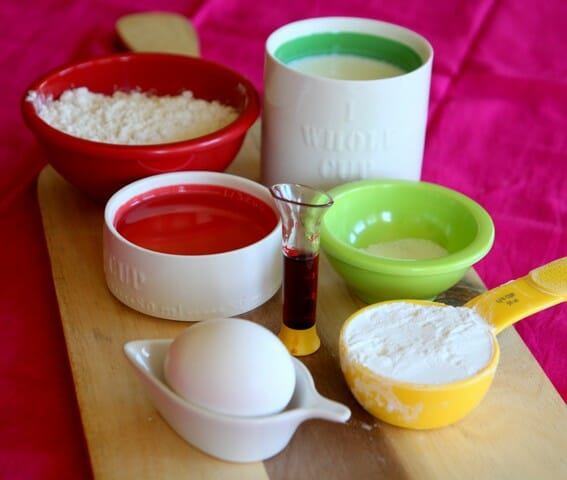 In a medium bowl, whisk together the dry ingredients.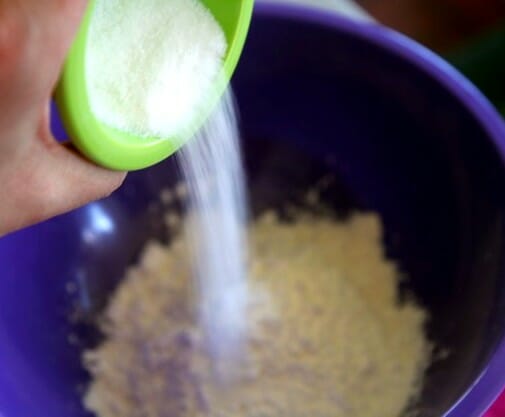 Add the wet ingredients and whisk until combined (you can make the batter smoother than you make pancake batter–don't worry too much about over-mixing the ingredients).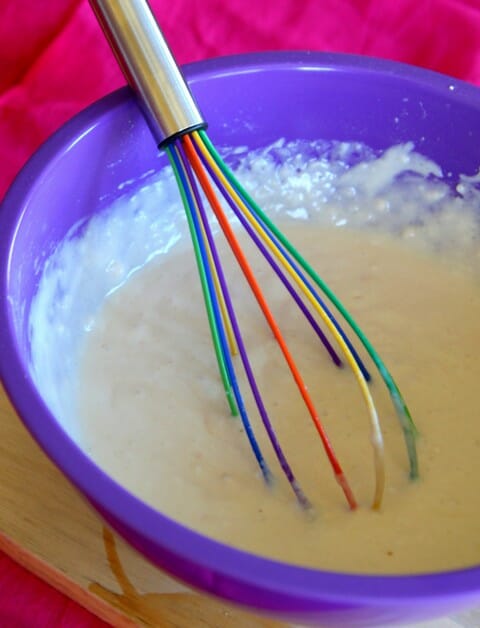 If possible, allow the batter to stand for 30 minutes. You also can refrigerate it overnight if you need to. But if you don't have that kind of time in the mornings (I don't…), you can go ahead and cook the waffles right away.
Preheat a Belgian waffle iron. When it's hot, add a generous 1/3 cup of batter to the iron and cook until golden brown. Repeat with remaining batter. Serve immediately with chopped fresh fruit, freshly whipped cream, maple syrup, or buttermilk syrup.
Makes about 5-6 waffles.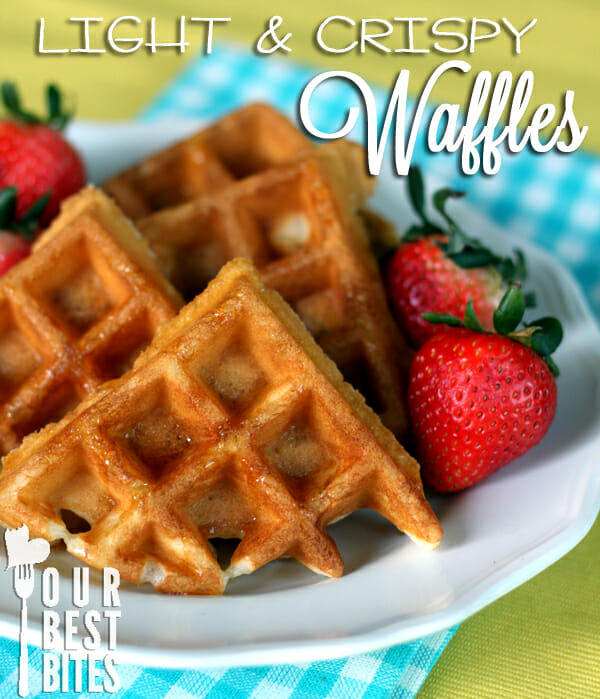 Light & Crispy Waffles
Recipe from Aretha Frankensteins
Ingredients:
3/4 cup all-purpose flour
1/4 cup cornstarch
1/2 teaspoon baking powder
1/4 teaspoon baking soda
1/2 teaspoon table salt
1 cup buttermilk
1/3 cup vegetable oil
1 egg
1 1/2 teaspoons sugar
3/4 teaspoon vanilla
Instructions:
Whisk together the dry ingredients. Add the wet ingredients and whisk until combined. Allow to stand for 30 minutes.
Heat a Belgian waffle iron. Make waffles by ladling a generous 1/3 cup of batter into the waffle iron and cooking until golden brown. Serve with desired topping (Buttermilk Syrup is our favorite!)
Makes 5-6 waffles.
P.S. If you haven't entered our Le Creuset giveaway, click here! Happy Friday!