You're probably gagging just a little as you read this. Hear me out. I had this syrup at a bed and breakfast once and promptly came home to recreate it.  This is pure evil and so incredibly delicious that you'll never go back to Aunt Jemima. I suppose that's not an entirely fair comparison because this is caramel, not maple. But after this, you'll say, "Maple WHAT, now?"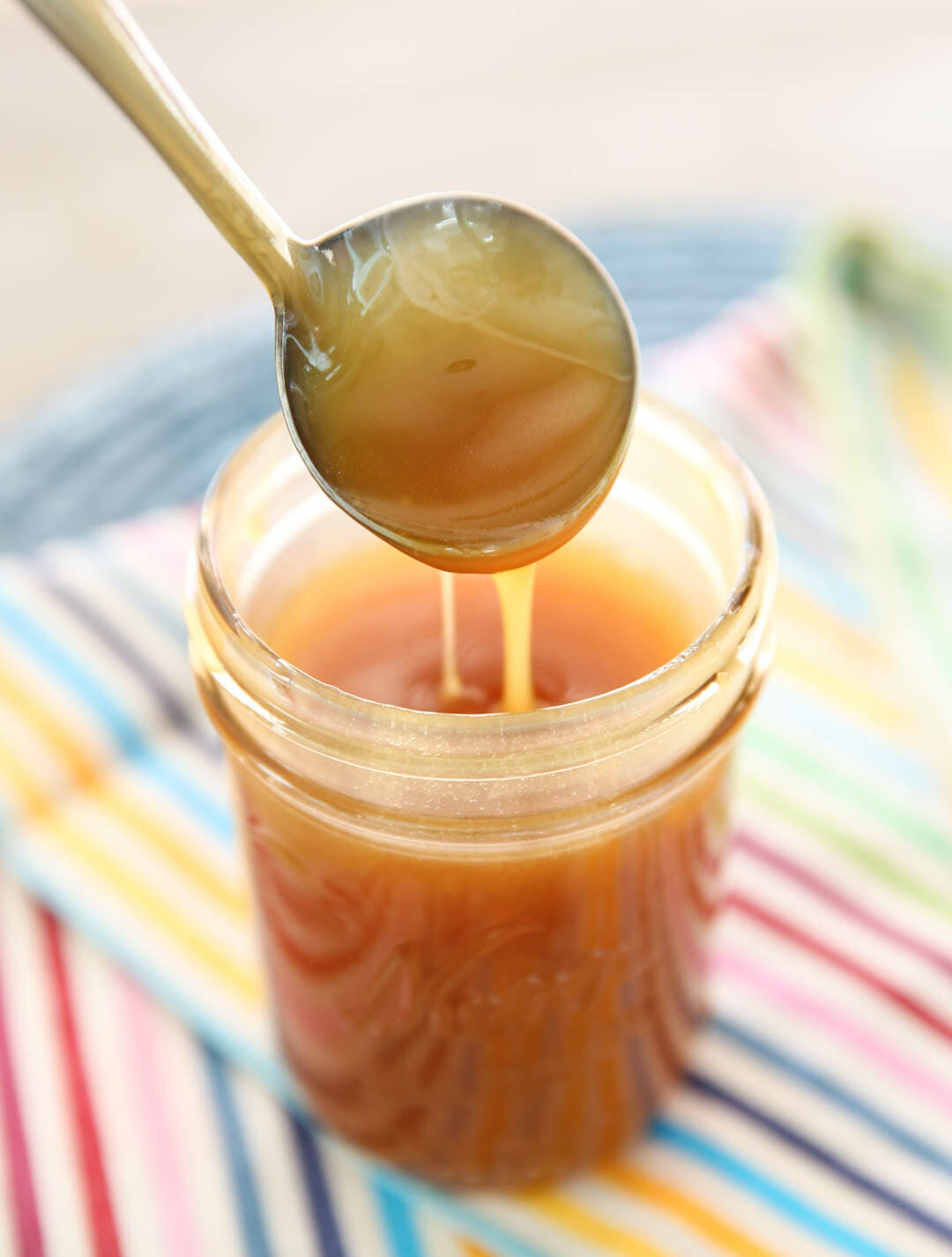 You can put this on pancakes, waffles, French toast, ice cream, or eat it with a spoon. Admit it. You know you'll do it.
This is our go-to syrup, not only for fancy breakfast foods, but we drizzle it on cakes, cupcakes, and other baked goods and it it makes an adorable gift all packed up in a sweet mason jar.  The only kind of special thing you'll need is buttermilk (no substitutions here, it's buttermilk syrup, guys) but everything else you probably have already in your kitchen!
You'll want to put it in a larger pot than you think it needs to account for the sauce bubbling up during cooking.
Let it simmer until it turns a beautiful caramel brown color.  This part you just have to eyeball because it really varies depending on your pan and everything, but it generally takes 8-9 minutes or so.  It can also be tricky to see because of the bubbling, so if you need to, turn the heat down, or use a ladle to spoon some sauce up so you can see it better.   It will smell like heaven.
After it cools to room temp you can cover and store it in the fridge if you need to.  It will thicken (to the perfect consistency for spoon-eating, so just heat it up next time you want to serve it.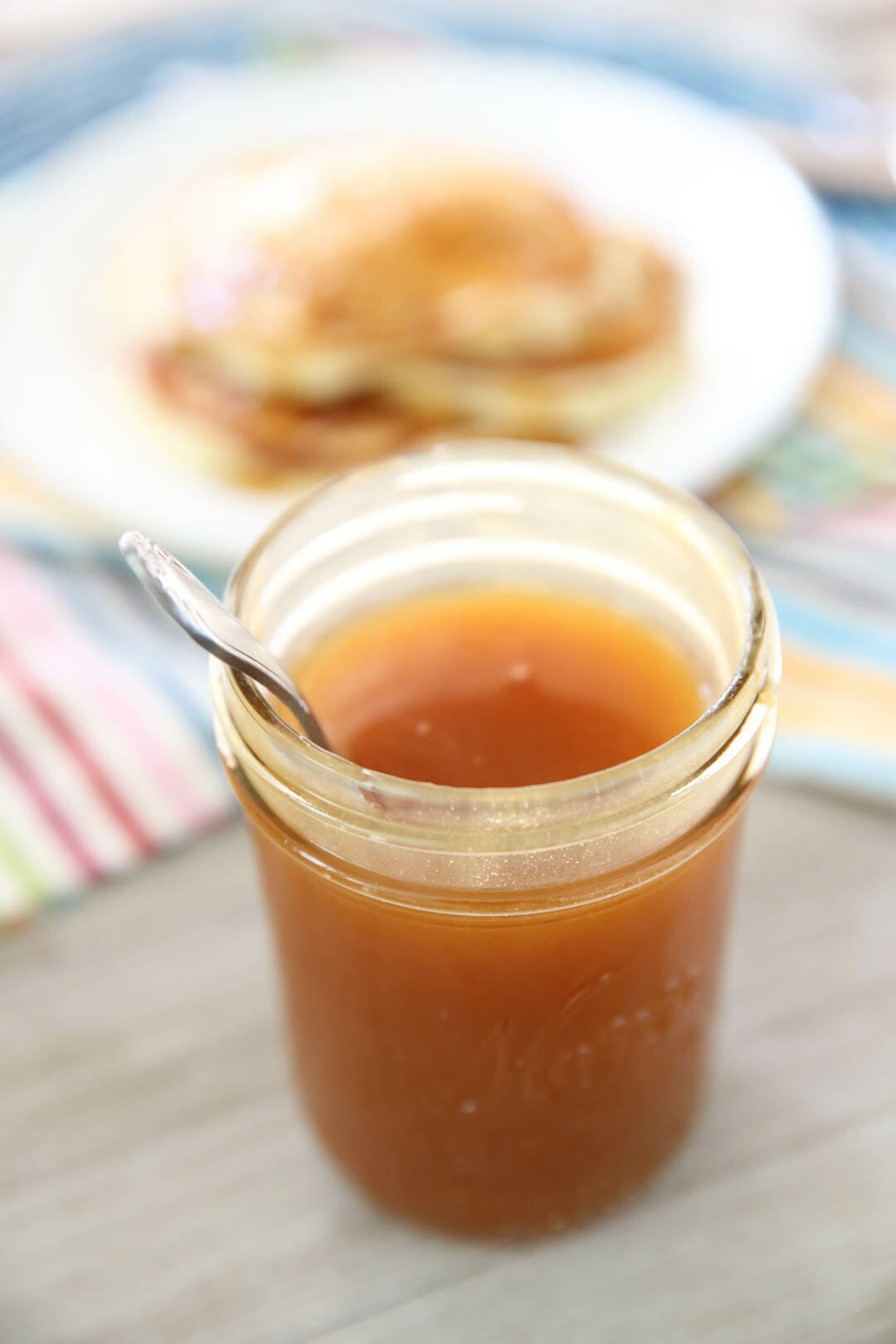 Pin it!
Print
---
Description
Your newest go-to sauce and syrup for…well, everything.
---
3/4

c. buttermilk

1 1/2

c. sugar

1

stick real butter

2 Tbsp

. corn syrup

1 tsp

. baking soda

1 tsp

. vanilla
---
Instructions
Combine buttermilk, sugar, butter, corn syrup, and baking soda in a LARGE pot. Like one you'd make soup in. Yes, you'll have way more pot than ingredients (and I'm not referring to the green leafy stuff), but this will boil all over your newly-cleaned stove if you put it in a smaller saucepan.
Bring ingredients to a boil and reduce heat to low (as long as it's still bubbling, you're okay). Cook, stirring very frequently, for 8-9 minutes. You're basically making candy here and candy-making requires constant vigilance.
When it's done, it should take on a golden-brown color. Remove from heat and add vanilla.
There will be foam on top. It tastes just as good, but it's not super pretty. If you're into aesthetics, you can skim it off; otherwise, just give it a good stir.
---