First things first–if you haven't checked out our summer meal plan, head over HERE and read all about it! Because if you're meal planning or grocery shopping today, you definitely need this!
Secondly…happy 4th of July week, y'all! If you're in the United States, that probably means cookouts, potlucks, lots of fun in the sun, and hanging out with (and hiding from) family and friends. If you're looking for more patriotic-themed food, be sure to check out our archives here!
Finally, I just wanted to share a simple little patriotic treat you can make this week (or make with kids!) These Patriotic Dipped Ice Cream Sandwiches are the perfect way to cool off and will give little (or big) people something to do during these long summer days!
You'll need a box of ice cream sandwiches. I love Fat Boys. Fat Boys and I both hail from Cache Valley, Utah and I grew up eating these. When I moved to Louisiana, I stopped eating ice cream sandwiches because none of them compared to my beloved chubby friends. Well. My Sam's Club started stocking them about 5 years ago, so all is well in the world.
You'll also need some chocolate dipping wafers (I used Ghirardelli because I'm apparently a snob). If you'd rather, you can use a bag of chocolate chips and a couple tablespoons of coconut oil OR you could use magic shell. You'll also need cookie sticks or popsicle sticks and red, white, and blue sprinkles. You can probably find a mix at grocery stores this time of year, but I went to Party City and bought individual packages of each.
Unwrap the ice cream sandwiches and insert a stick into each. Place on a platter or serving tray and freeze until you're ready to dip.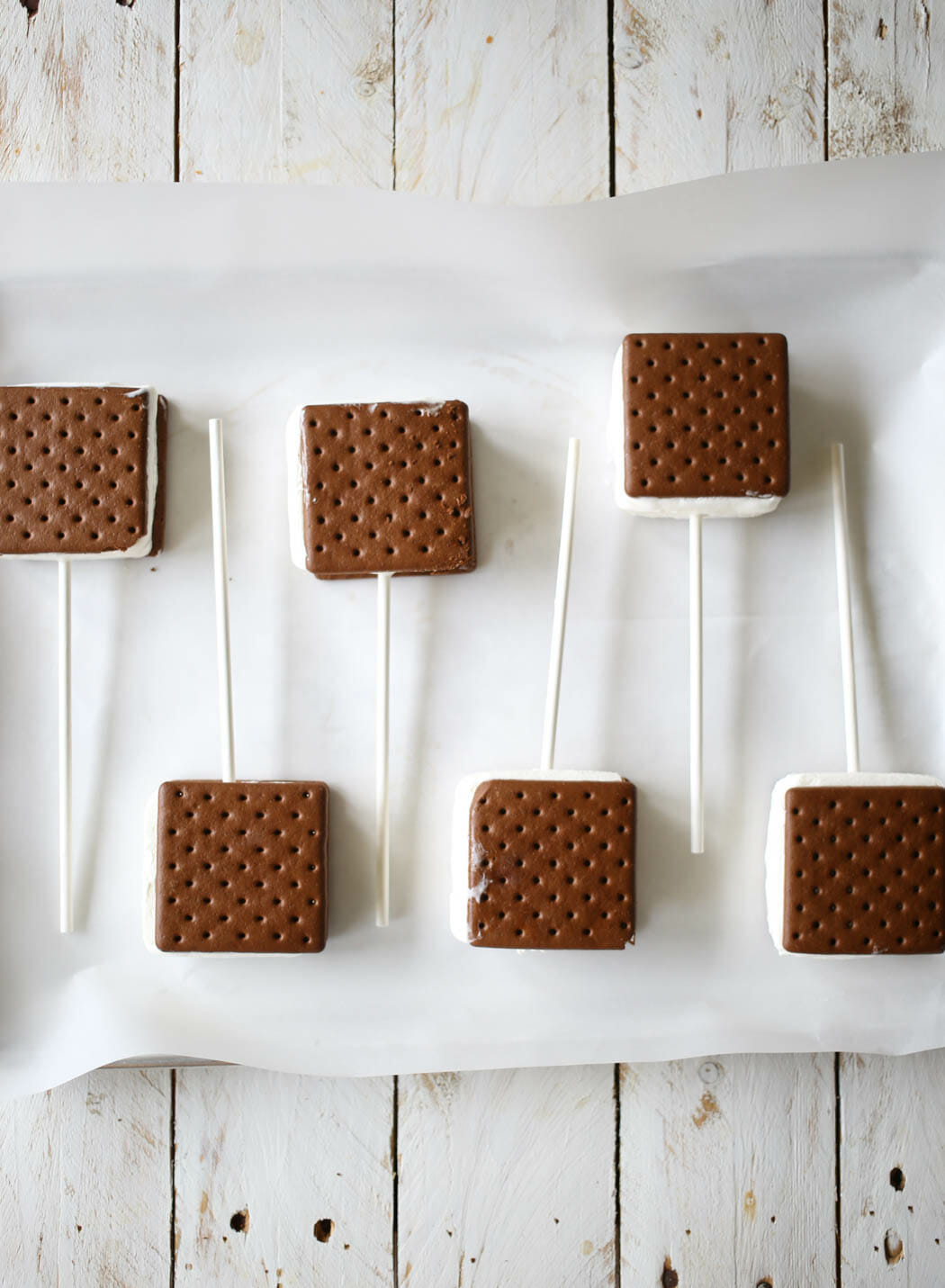 Melt the wafers in a shallow dish according to the package directions OR melt the chocolate chips and coconut oil in 20-30 second increments, stirring after each time, until the mixture is smooth and liquid.
Remove the sandwiches from the freezer and quickly dip the ice cream sandwiches in the chocolate, coating on all sides (you may need to drizzle chocolate with a spoon.)
Sprinkle with red, white, and blue sprinkles and return the pan to the freezer until you're ready to serve them!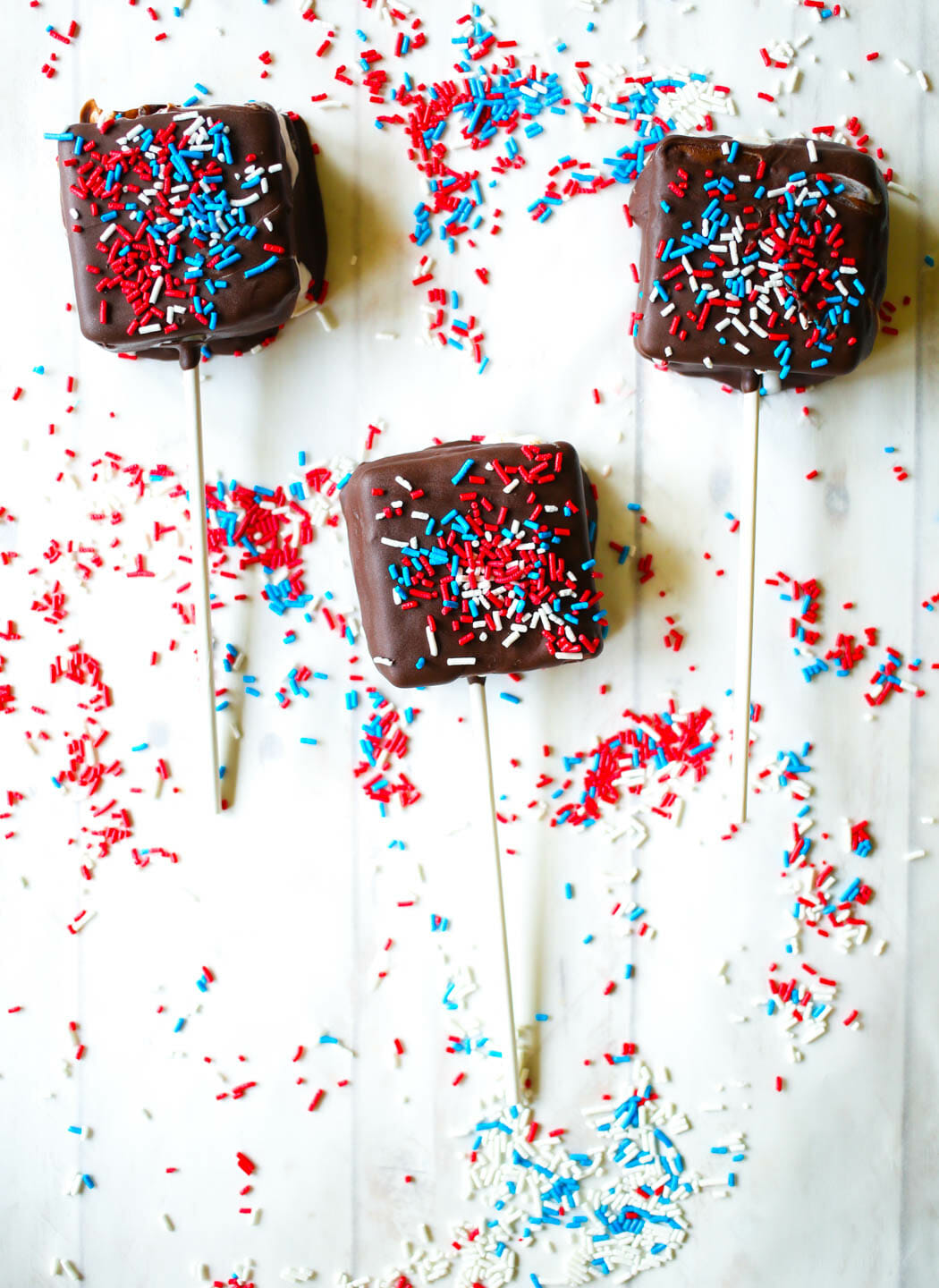 Have a very happy, safe Independence Day!