With Easter one week away, I'm sure many of you already have an idea of what you'll be serving for dinner, many menus planned with tradition over the years!  But if anyone is still swirling ideas around in their heads, I wanted to offer up a few suggestions of some of my favorite things.   Easter Sunday is actually my 40th birthday this year!  So I'm still deciding what we'll do, but I do know it involves me not cooking anything haha.
Instead of giving you a long list of everything on our site, I want to just highlight a few yummy things that we often make at our house each year.  You can always visit our recipe index for more!
Recipes for Easter Main Dishes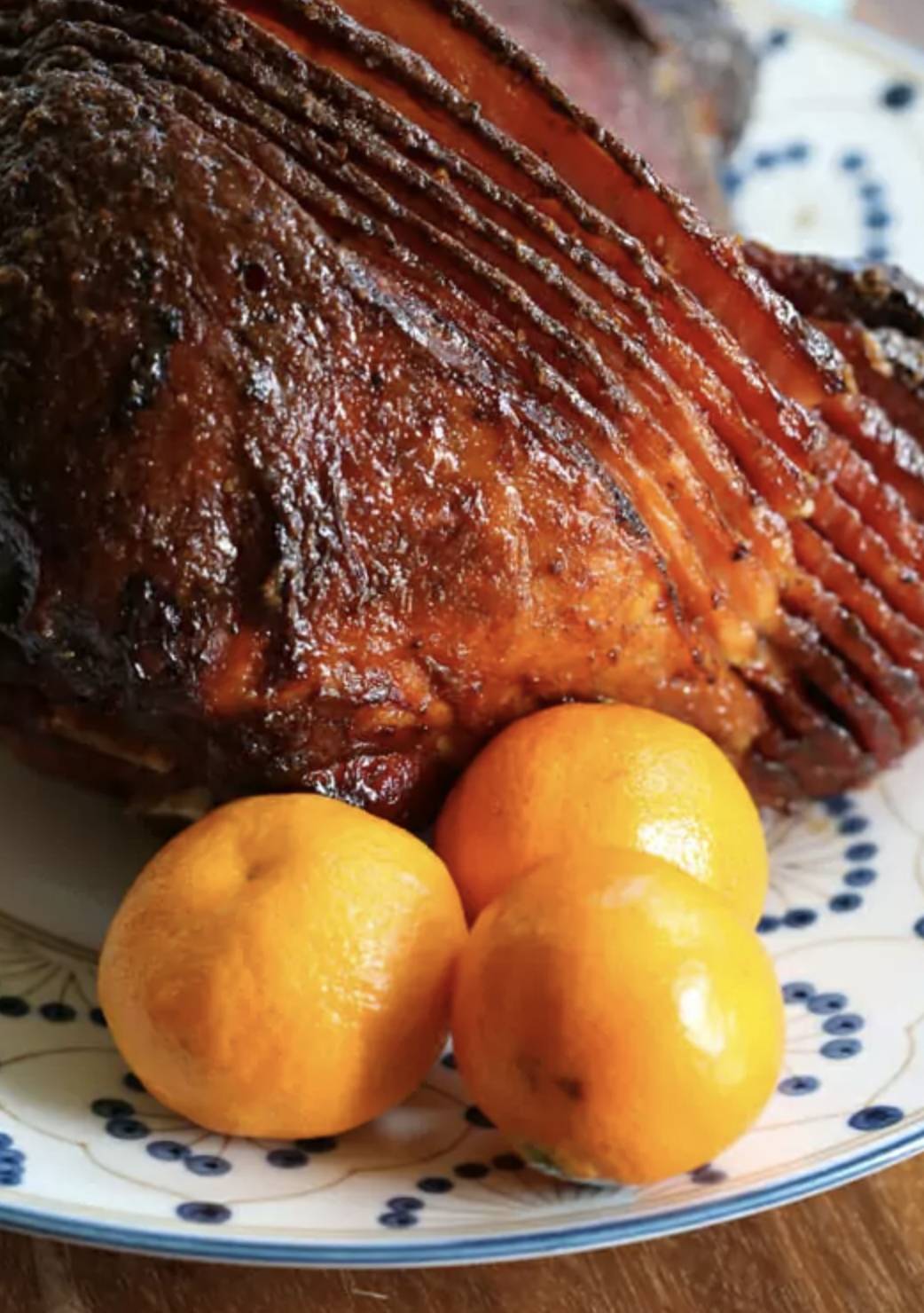 Spiral cut ham is always a favorite and our Orange and Brown Sugar Glazed Ham is a notch above the rest!  And while much less traditional, if you're doing a casual Easter Brunch, we've done these Hawaiian Ham and Cheese Party Sliders before and they are always such a hit!
Recipes for Easter Side Dishes
Cheesy Potatoes are always the favorite at our house and I feel like on Easter, you've got to have carrots!  We have a great tutorial on How to Roast Whole Carrots, or if you're feeling fancy, go for the Roasted Rainbow Carrots with Balsamic Glaze.  If you want to put all those hard boiled eggs to good use, here's my favorite basic recipe for Deviled Eggs that you can put your own spin on if you like.
Recipes for Easter Dessert
DESSERT.  Arguably the best part about any holiday meal.  I could list 50 different favorites here, but I'll stick with just a handful.  I absolutely love this Easy Lemon Cream Pie, it's a reader favorite.  It's the sister of our very favorite Banana Cream Pie, also a long-time favorite for Easter!  Another family favorite at our house is a Fruit Pizza (Aka giant sugar cookie smothered in the best fluffy topping and a gorgeous array of fruit.) . If Carrot Cake is what you're looking for, here you go!  And for a less traditional version, my Brazilian Carrot Cake (my personal family Easter tradition!)
Now just throw together a quick salad and grab some drinks and you've got a meal!  We hope your Easter holiday is a beautiful and festive time spent with those you love!  You can grab more of our Easter Ideas by clicking here.