This party sub is one of my favorite easy dinners as well as a great way to feed a crowd! You could even fake a 6′ sub by cutting off the ends of the french bread and assembling several of these onto one long sandwich board. Because it's so simple, be sure and use the highest quality meats, cheeses, and fresh vegetables. These are perfect for dinner on a summer evening or wrap it up in foil and bring it with you to the beach or to go watch the fireworks or for feeding any kind of hungry crowd. The real secret in making it extra delicious is making the secret sauce as well as a loaf of homemade French bread but if you don't have time or don't want to, don't stress it–fresh French bread from the grocery store still works beautifully.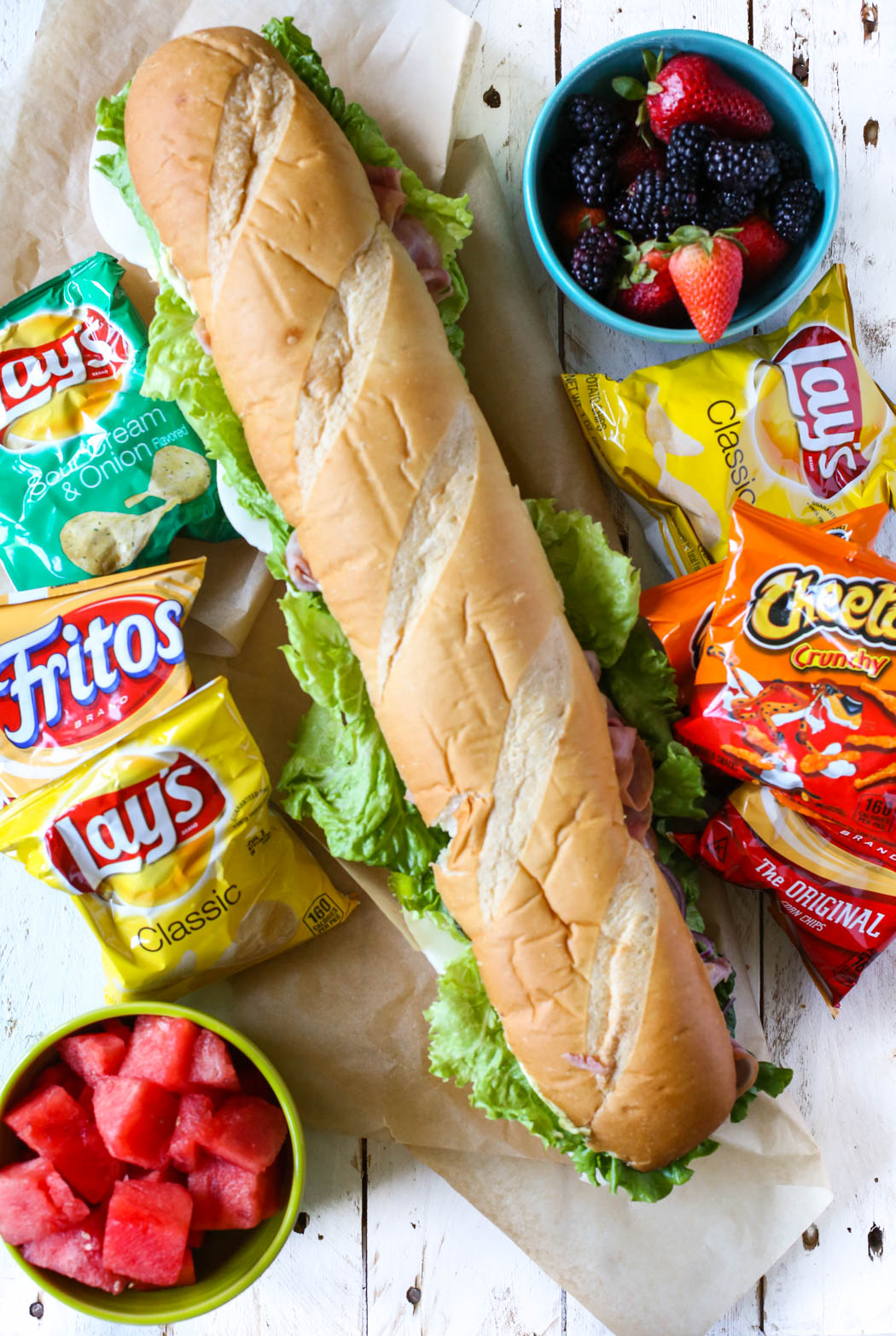 Print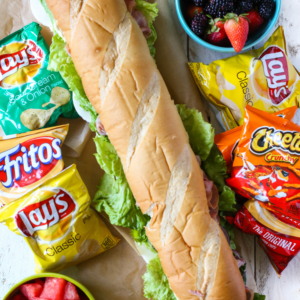 ---
Description
This party sub is an easy way to serve a crowd! The dressing used here is great for a sandwich like this–our taste testers whole-heartedly approved! This sandwich was one of their favorite recipes and they all agreed the dressing was what made it great!
---
1 loaf fresh French bread (either homemade or from the bakery section of the grocery store)
Secret Sandwich Spread (see recipe below)
5–6 slices deli sliced cheese (I liked smoked provolone)
8–10 ounces high quality sliced deli meat (I like a combination of ham and turkey, but your favorite will work!)
5–6 crisp lettuce leaves (Romaine works well)
1 large tomato, sliced
1/2 small red onion, thinly sliced
Oregano (optional, but delicious)
---
Instructions
Slice the loaf of bread in half lengthwise. Using a spatula or a squeezy dressing bottle, spread the dressing on both sides of the bread. Place the cheese on the bottom half, then top with a layer of lettuce, tomatoes, and onions. Top with layers of deli meat, and, if desired, lightly sprinkle with oregano. Place the top of the loaf of bread on top of everything.
Cover or wrap in foil, parchment, or plastic wrap and refrigerate until ready to serve. Before serving, slice the sandwich into 2-3" slices. Serve with chips and fresh fruit.
---
Notes
Easy Sandwich Dressing
½ cup mayonnaise (light mayo is fine)
½ cup sour cream (light sour cream is fine)
2 tablespoons yellow mustard
Whisk to combine and store in a covered container or a dressing bottle. You will not use the entire recipe for 1 party sub, but it is great to have on hand for future sandwiches; you can store it for 1-2 weeks.
If you want to mix things up a little, try these variations!