With most people still on a sugar-high from Halloween, you would think I'd be sharing a light, wholesome, vegetable-packed dinner recipe, but no.  I'm sharing a butter-packed, cookie-bottomed, creamy-pumpkin-cheesecake recipe.  Because there are only so many days before Thanksgiving for me to get in all of the amazing baked goods I prepped for you guys!  Hopefully Kate will balance me out with some actual meal-food around here.  If not, well you can always check out the thousands of recipes in our archives!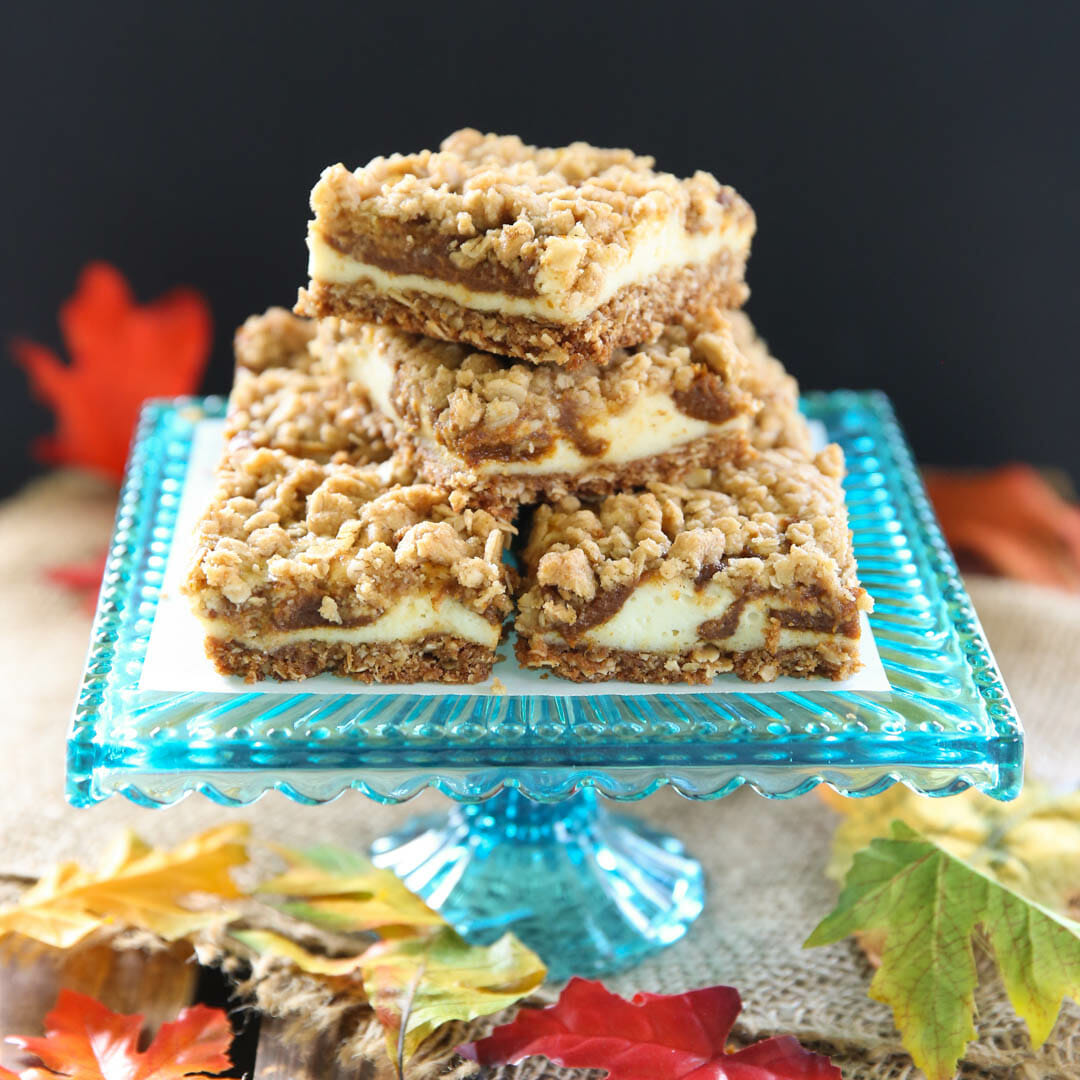 So.  These bars.  They're delicious.  Remember a few weeks ago when I made homemade pumpkin butter?  That was for this recipe.  I spotted these on the cover of this Fall Baking magazine (those get me every time) and made them right away.  These are casual enough for a fun plate of goodies to share with neighbors, and special enough to serve after Thanksgiving dinner.  I love versatile recipes like that.
These start with a buttery cookie crust that will be both the bottom of the bars, and also the streusel topping.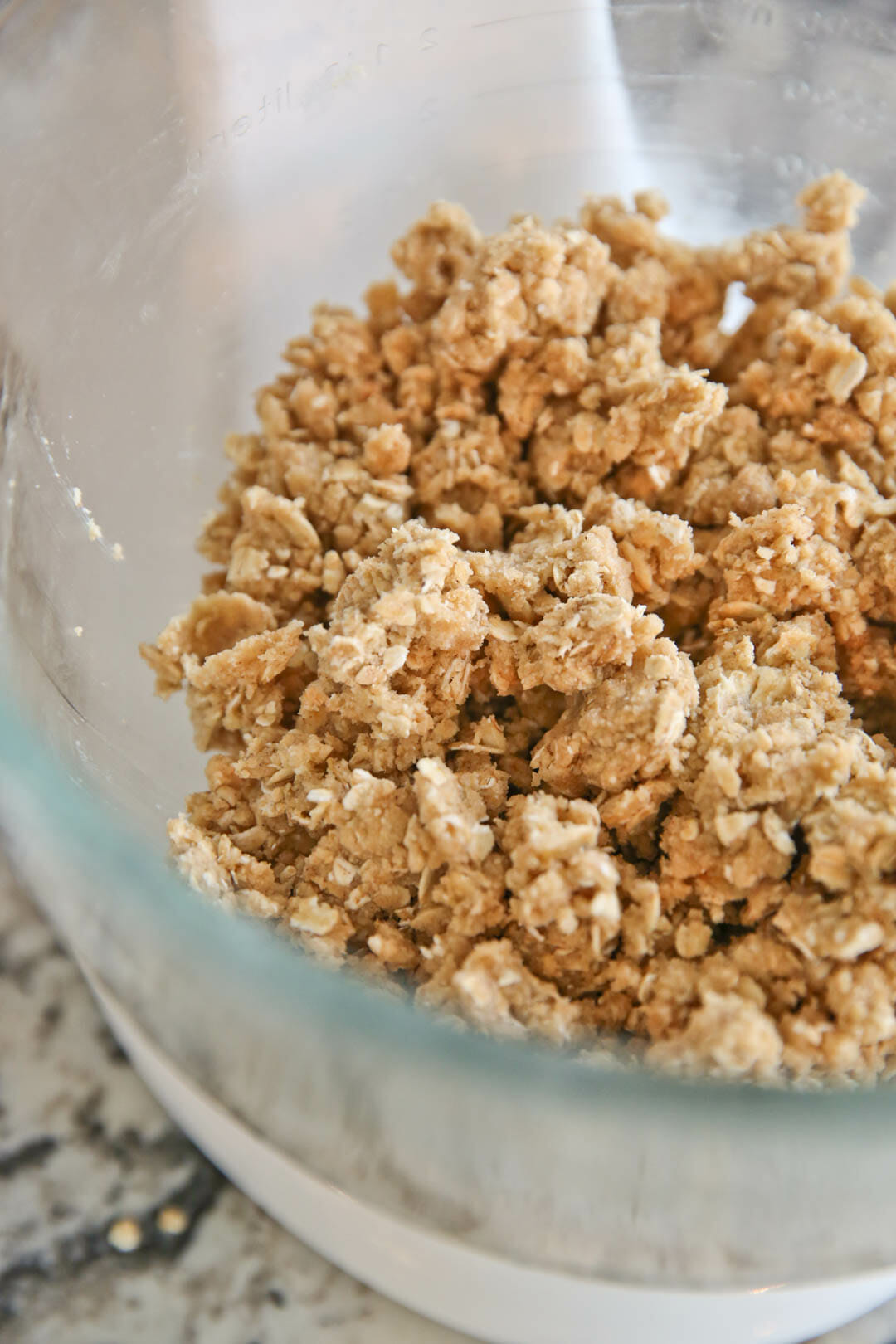 Once it's mixed up, you'll reserve a portion for the topping and then press the rest into the pan and pre-bake it.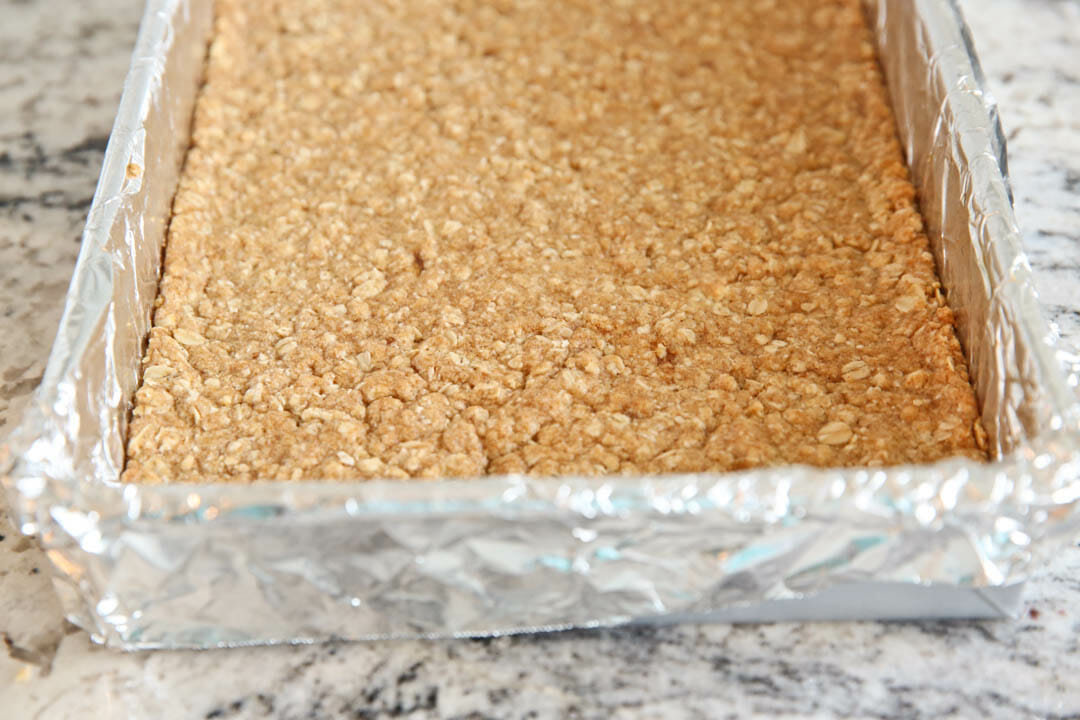 While the crust is baking, prepare your filling. A creamy cheesecake layer is poured on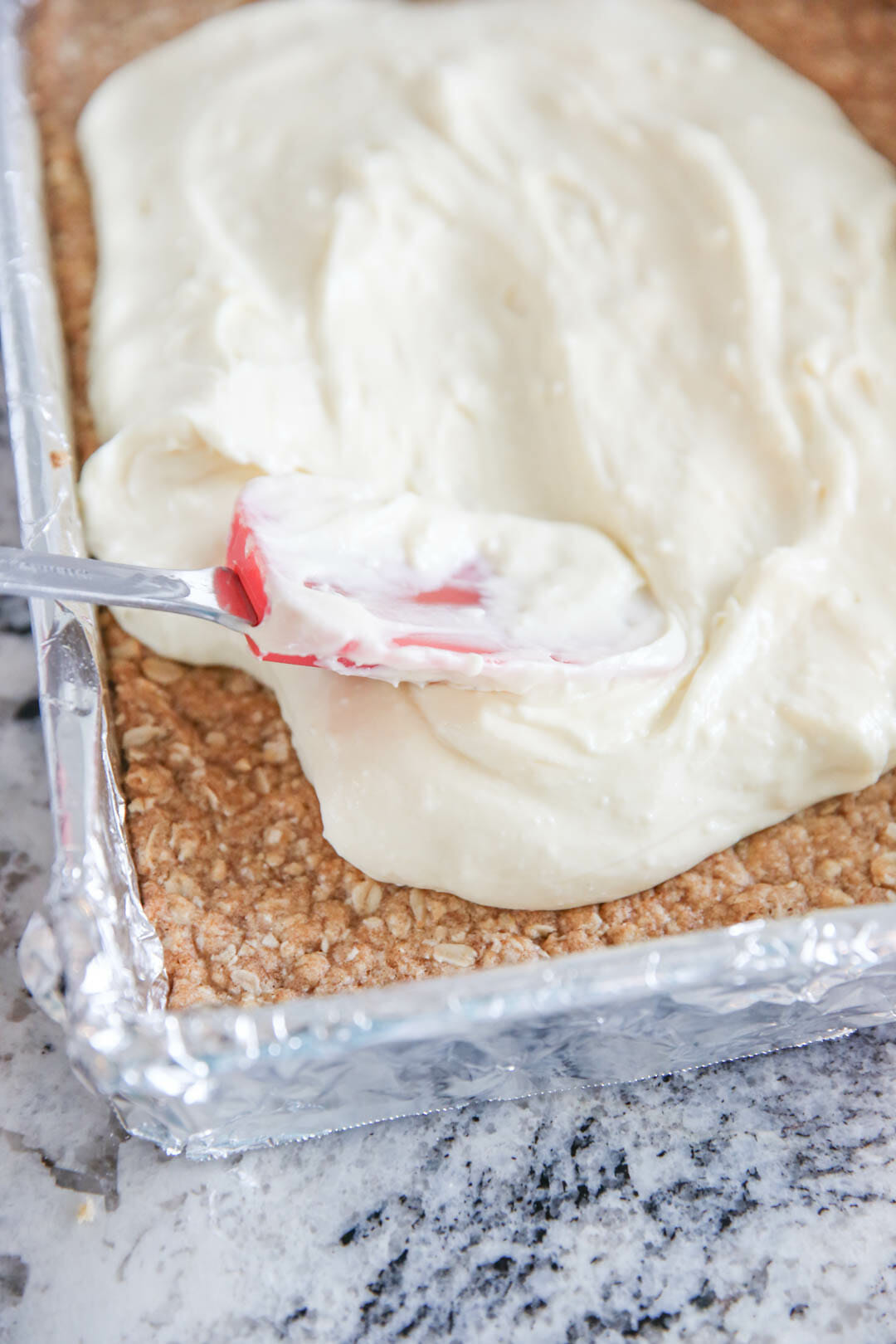 and then dolloped with pumpkin butter.  You can buy a jar of pumpkin butter, or whip up a batch of this super quick and easy homemade one.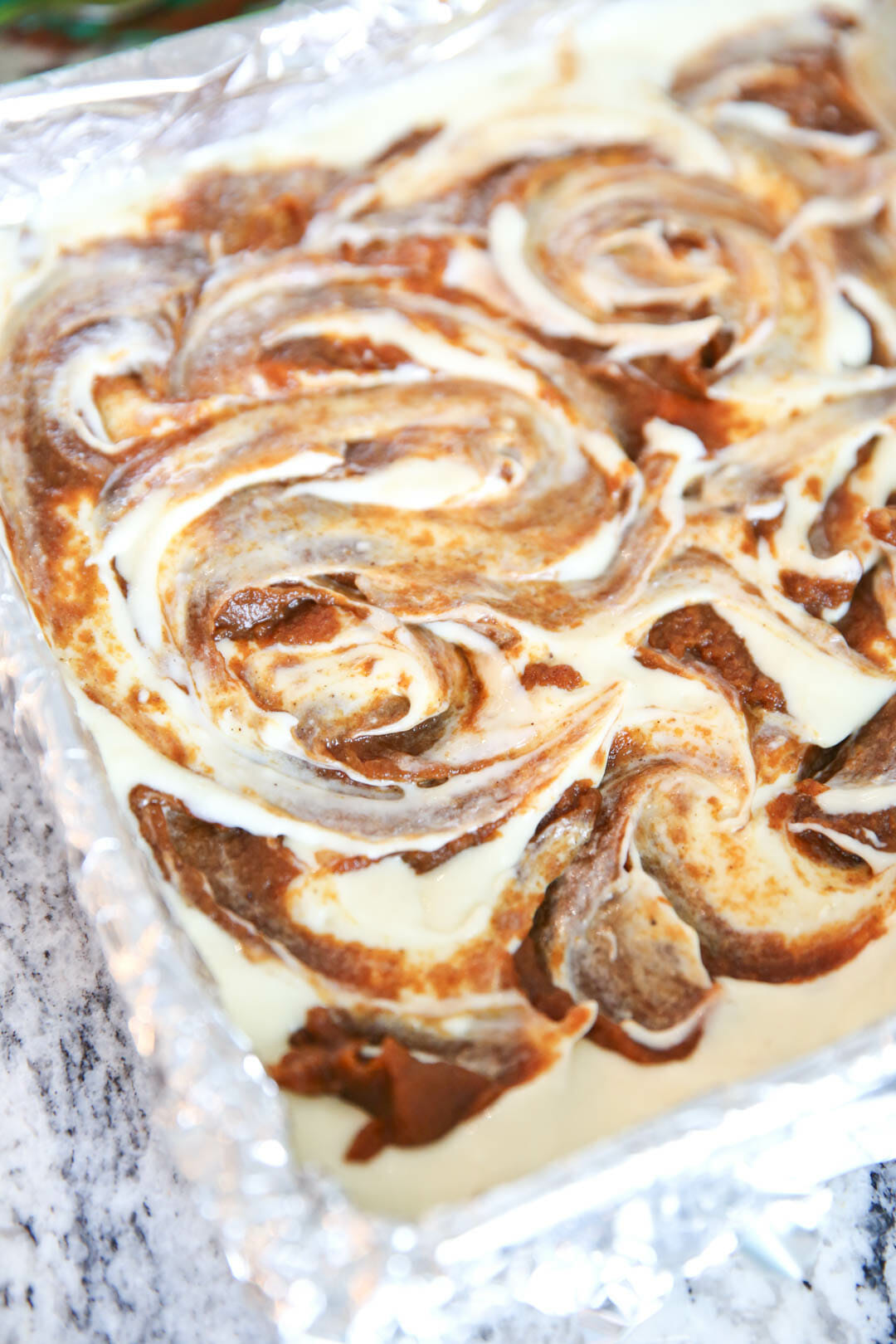 Use a knife to swirl it in and don't worry if it doesn't look like a beautiful art piece; it's going to get covered with cookie-streusel anyway.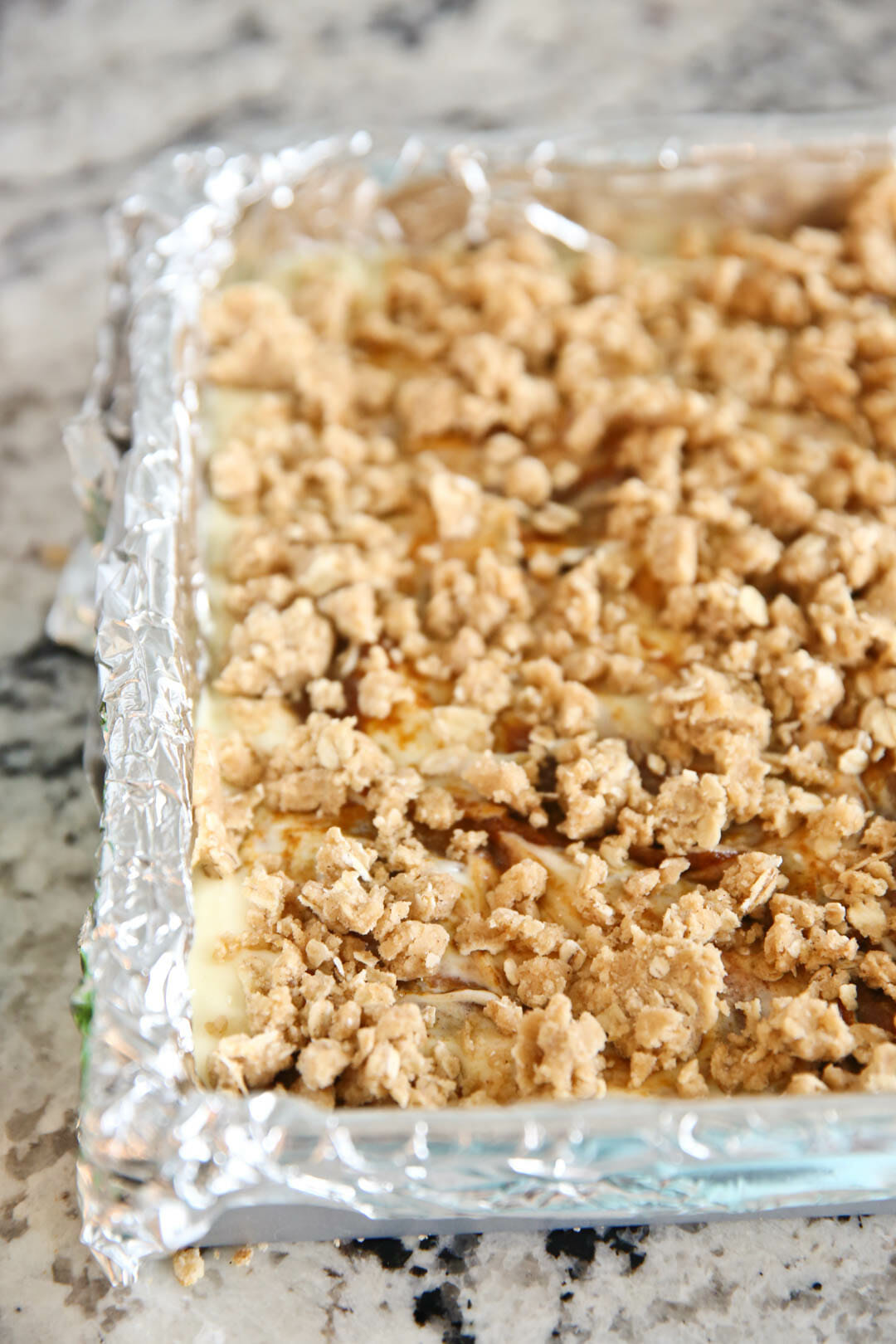 When it's all layered up, go ahead and pop that beautiful pan back in the oven.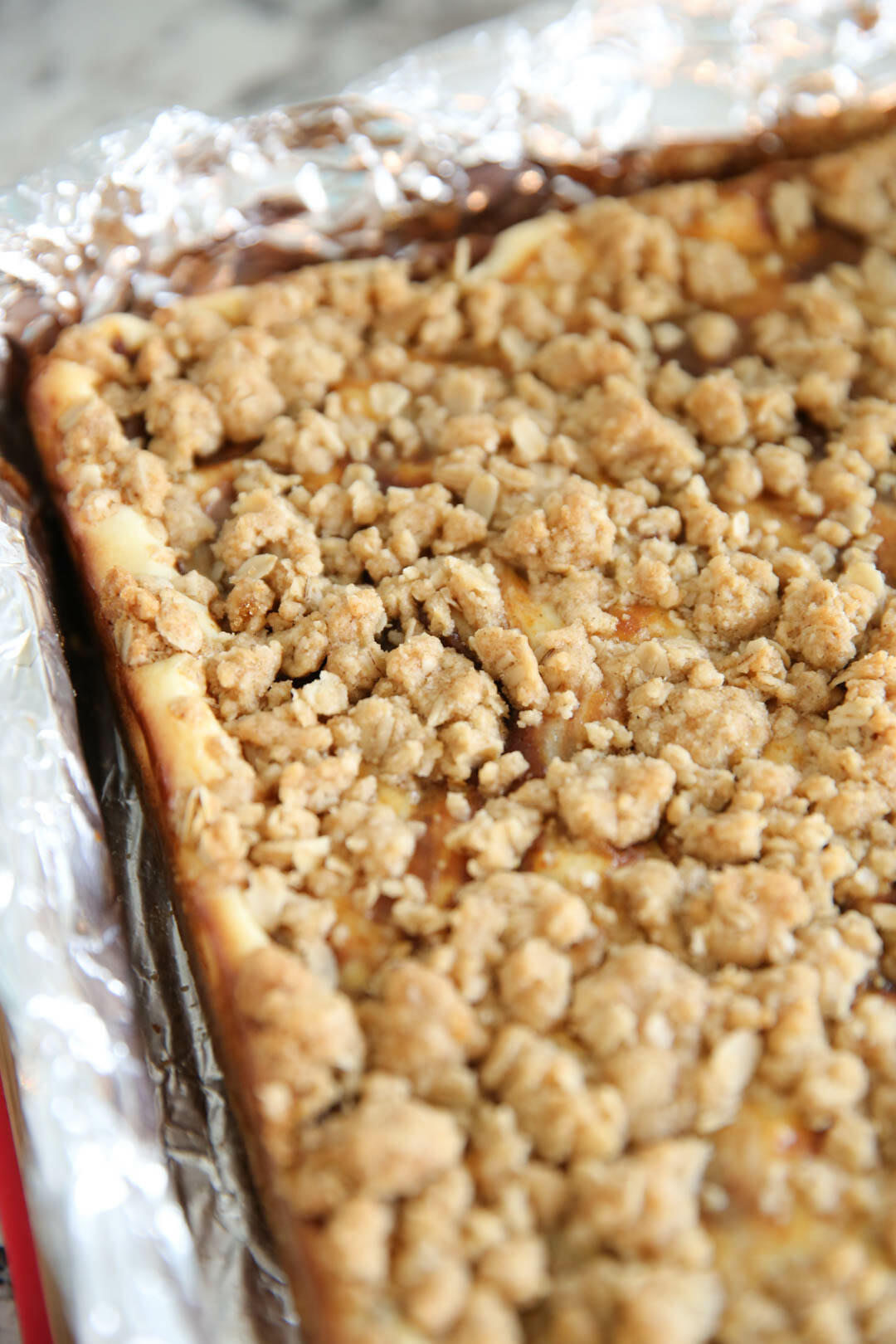 You'll want to let them cool to room temperature and then you can slice them, or chill them for later.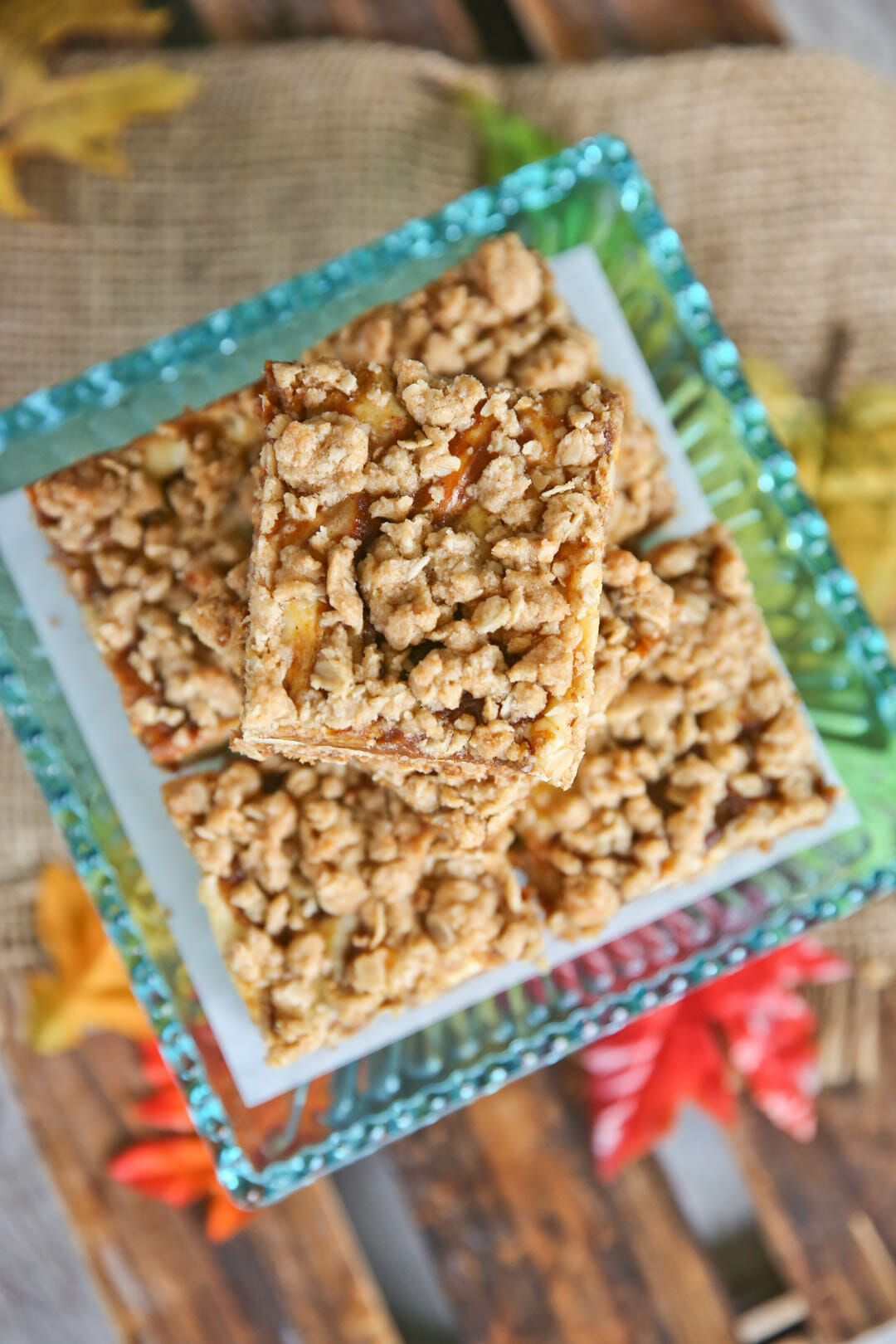 The best thing about cheesecake desserts is that you can make them early and keep them in the fridge overnight.  You can serve these chilled or at room temp (but not gonna lie, I even sneaked one warm and it was pretty dang good.)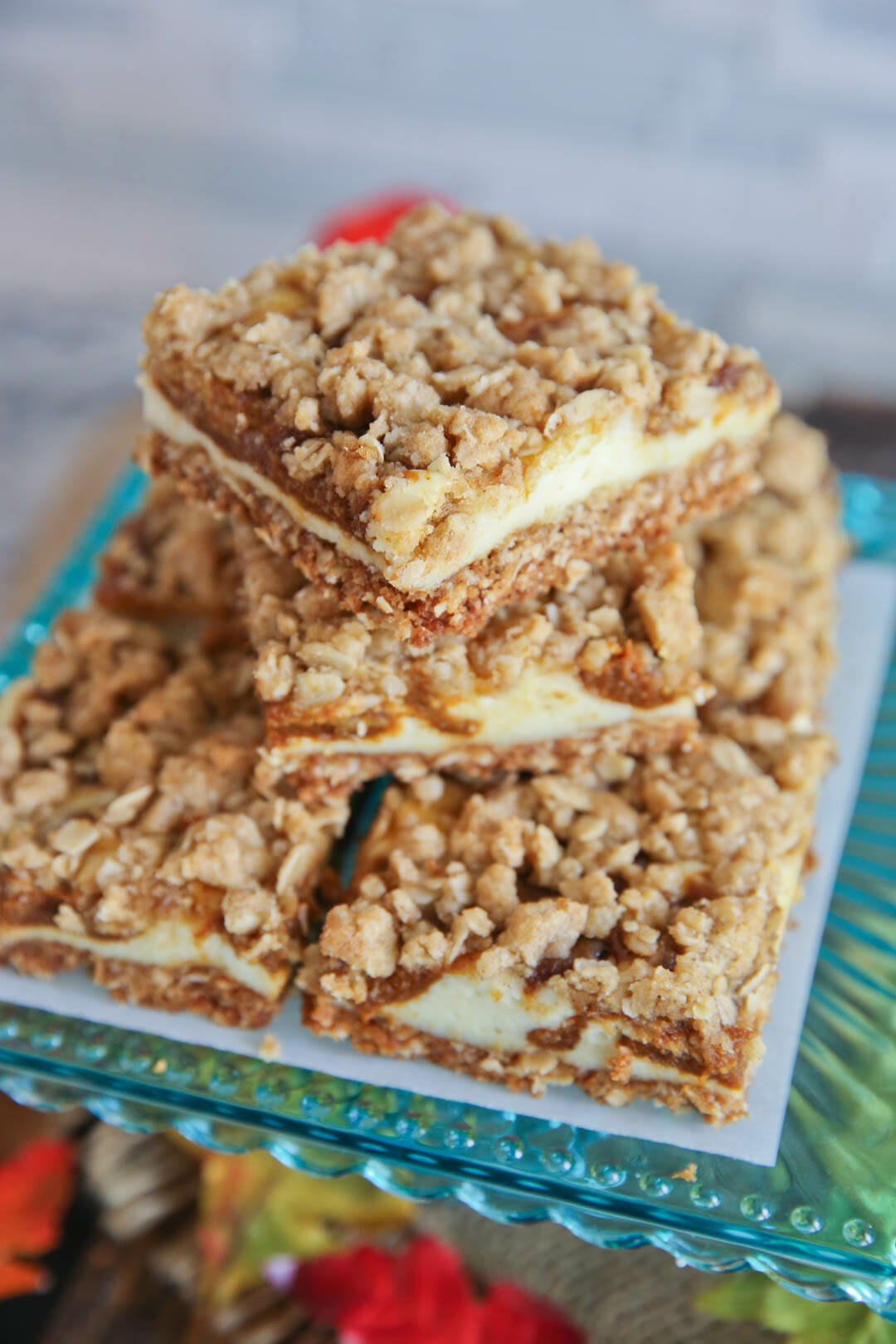 Print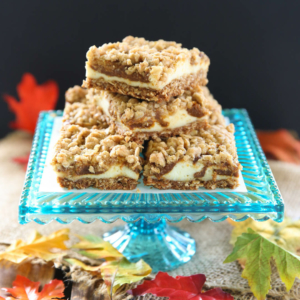 Pumpkin Cheesecake Oatmeal Cookie Bars
---
Description
A soft oatmeal cookie crust, layered with creamy cheesecake, pumpkin butter swirl, and streusel topping.
---
2 cups

plus 1 tablespoon all-purpose flour, divided

2 cups

old-fashioned oats

1 cup

firmly packed light brown sugar

3/4 cup

chopped pecans (optional, I made without)

1 teaspoon

kosher salt

1 teaspoon

pumpkin pie spice

3/4 teaspoon

baking soda

1 1/4 cups

unsalted butter, softened

2

(8-ounce) packages cream cheese, softened

2/3 cup

granulated sugar

2 tablespoons

cream or milk

2

large eggs

1

9-ounce jar pumpkin butter (or

1

batch homemade)
---
Instructions
1. Preheat oven to 350 degrees. Line a 13×9 inch baking pan with foil, letting excess extend over sides of pan; spray foil with cooking spray.
2. In a large bowl, stir together 2 cups flour, oats, brown sugar, pecans (if using), salt, pie spice, and baking soda. Add butter, and beat with a mixer until mixture is crumbly. Reserve 1 1/2 cups oat mixture in a small bowl; press remaining oat mixture into bottom of prepared pan.
3. Bake until set and just barely golden, about 15 minutes.
4. Meanwhile in the same large bowl, beat cream cheese, granulated sugar, cream or milk, and remaining 1 tablespoon flour with a mixer at medium speed until craemy, 2-3 minutes, stopping occasionally to scrape sides of bowl. Add eggs, one and a time, beating well after each addition. Pour mixture onto prepared crust and spoon pumpkin butter by tablespoonfuls onto cream cheese mixture. using a knife, swirl mixtures together. Sprinkle reserved oat mixture on top.
Bake until top is golden brown, 30-35 minutes. Let cool completely in pan on wire rack. Using excess foil as handles, remove from pan before cutting into bars. Cover and refrigerate for up to 3 days.
---
Hover your mouse over this image to pin!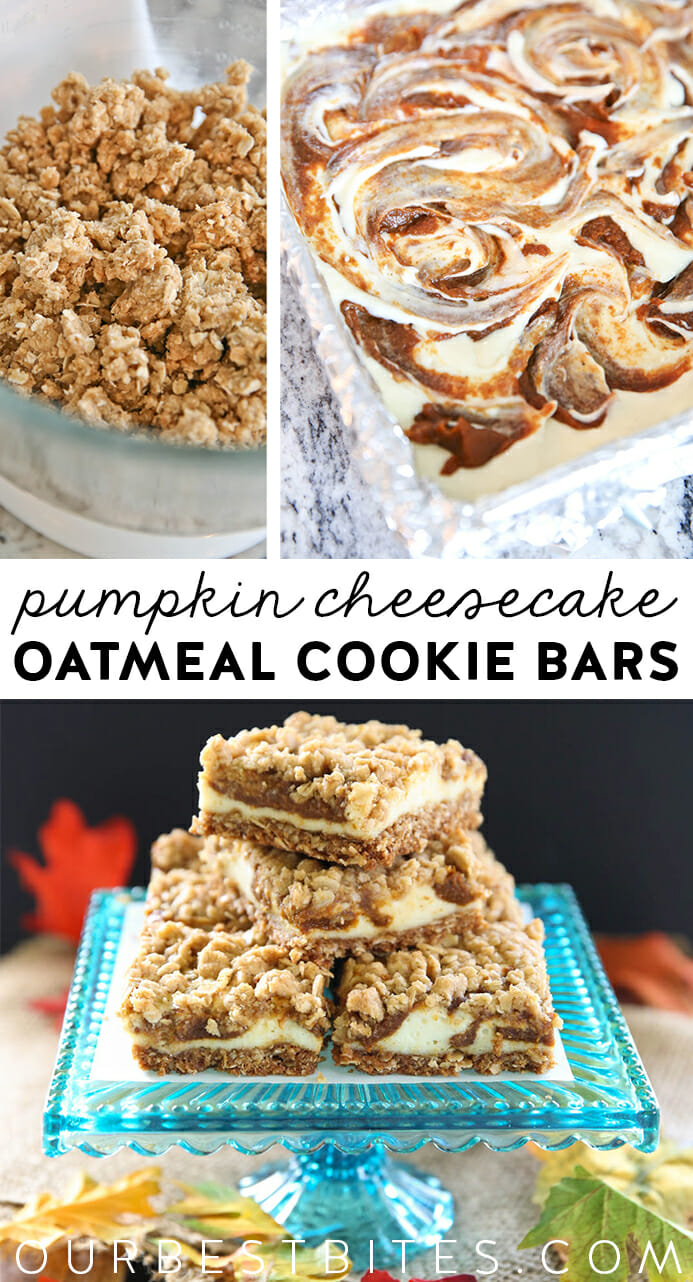 Need more Fall Baking?  Grab our favorite recipes, here!