We've got lots of frosting recipes on this site (most are attached to cakes or cupcakes), but the other day someone asked me for a go-to chocolate frosting and I realized we didn't have this one in our index.  I love chocolate, and I love fancy chocolate frostings like Swiss Meringue buttercream, Whipped Ganache, or cooked frostings.  But when it comes to just good ol' basic, creamy, chocolate for slathering on cupcakes or cakes or sugar cookies or brownies, this is the chocolate frosting recipe I make.  Instead of cocoa powder, I use melted chocolate, which gives a much richer flavor profile and smoother texture.  Make sure to read through the tips here to get the absolute best results!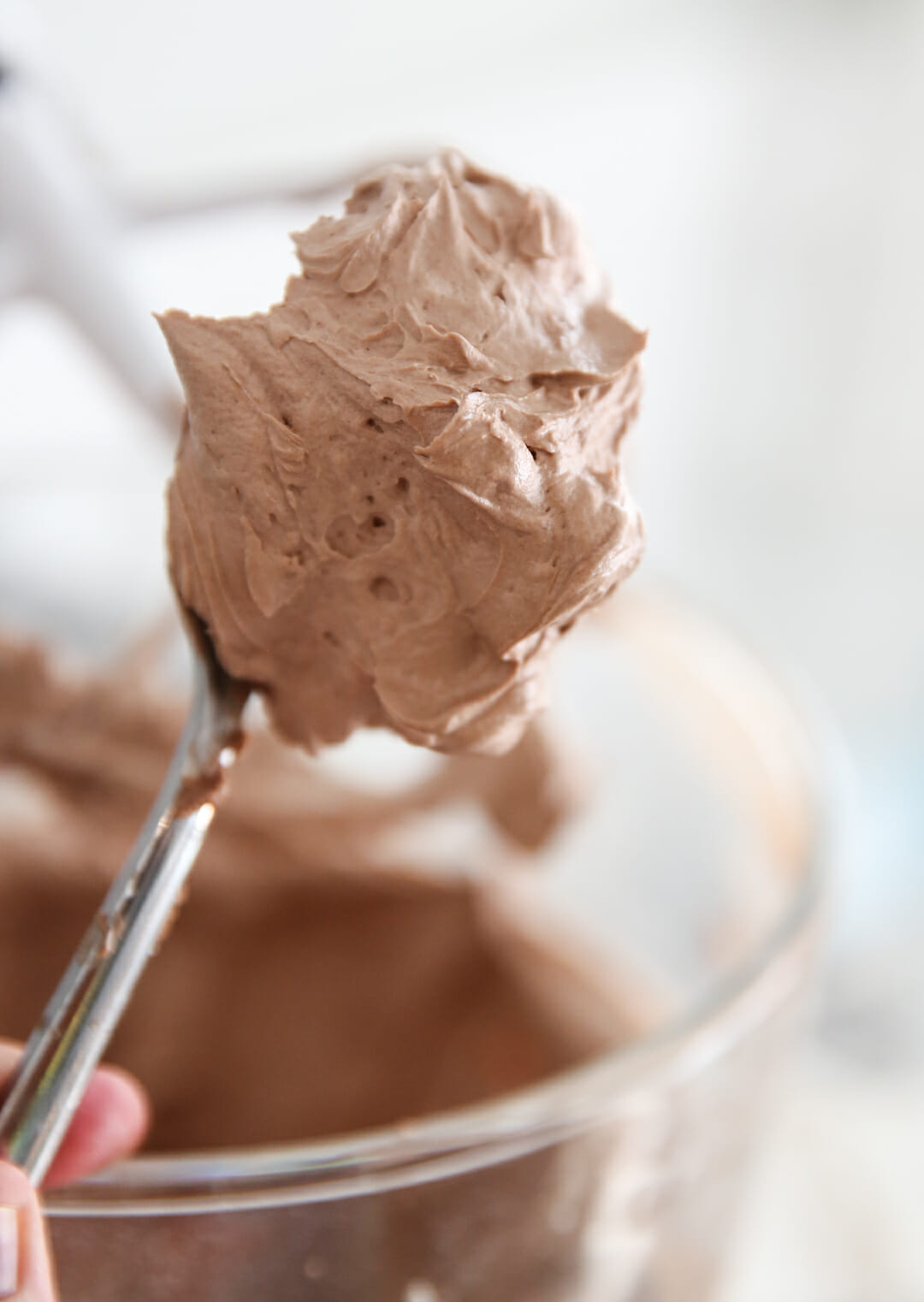 You start with a basic buttercream mixture of real butter (always real!) I always use salted butter because you need the salt to balance the sugar load but if you use unsalted that's fine, you'll just want to add additional salt in there.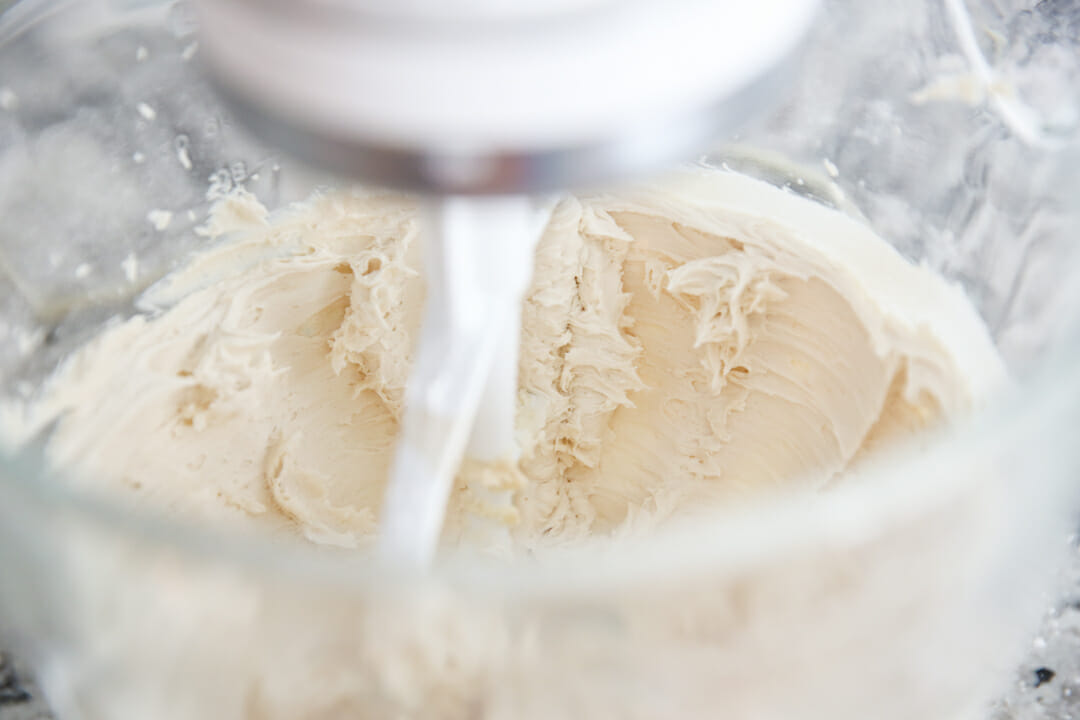 Then you'll add melted chocolate.  I suggest dark chocolate or even bittersweet, because again, you've got plenty of sugar in there, but you can get away with semi-sweet if that's what you've got.  Personally I would avoid milk chocolate.  It won't give you as strong of a chocolate flavor and it runs the risk of being overly sweet.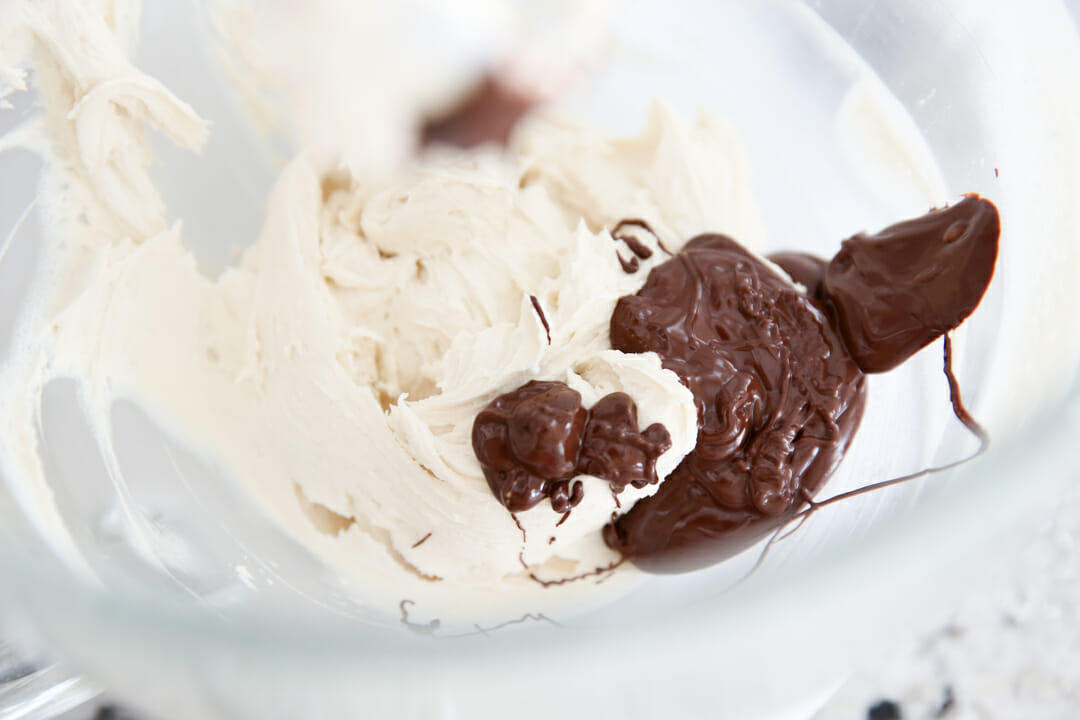 As you whip this up it will need a little liquid.  I suggest cream for the absolute silkiest yummiest frosting.  You can use milk, but cream yields better results.  At about 2 tablespoons it will start to look great and whip up nicely.  Look at this photo- delicious, right?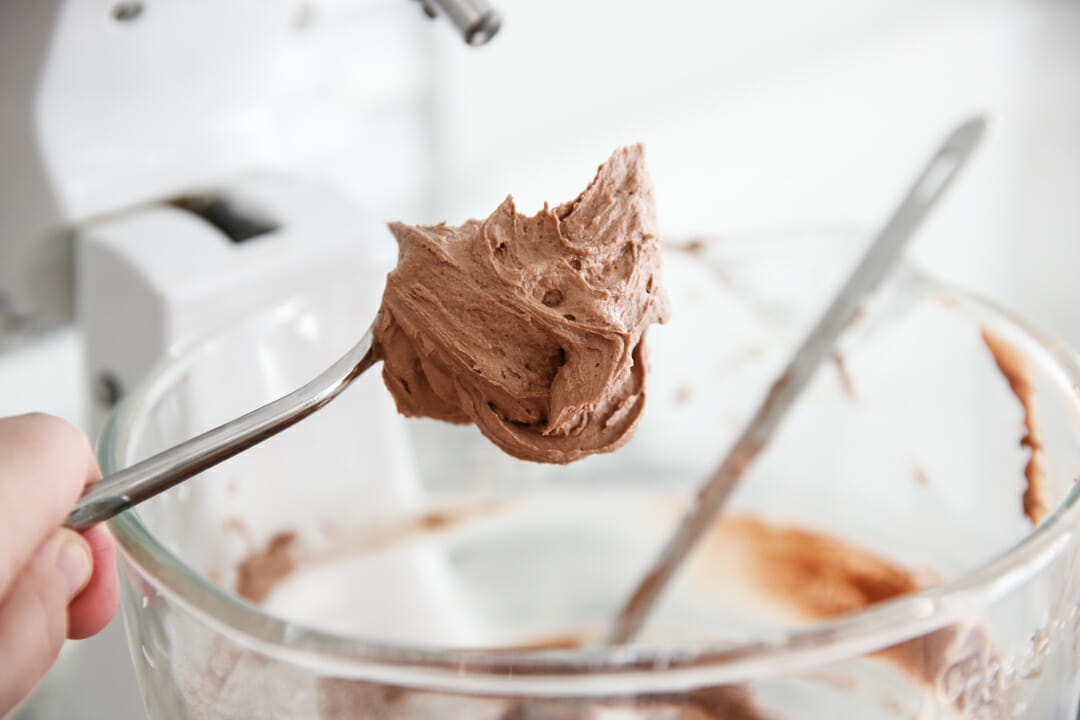 But when you get just the right amount of cream and you keep on whipping, something magic happens and it suddenly turns silky, see the difference?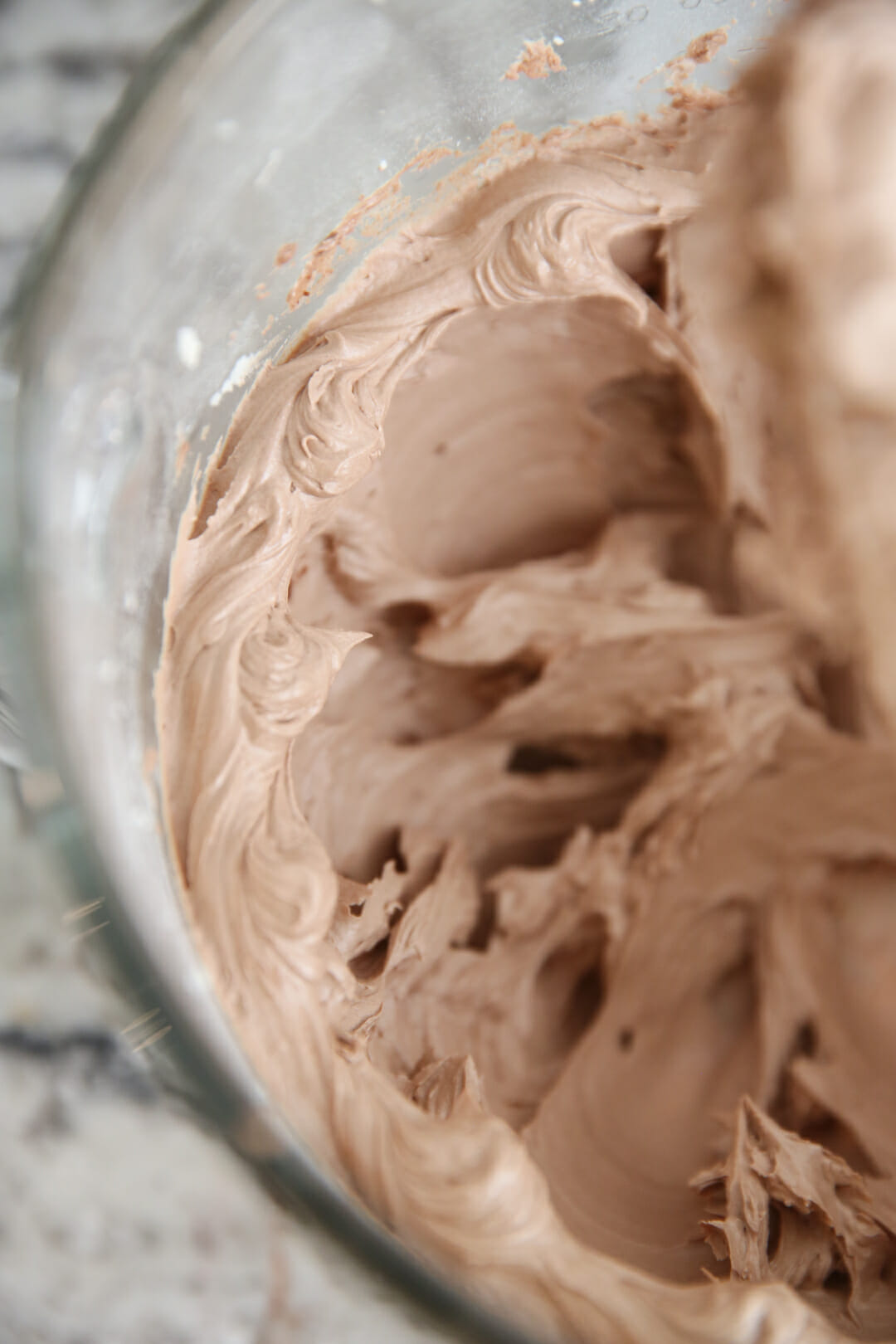 The sugar granuals dissolve and everything comes together in this beautiful, fluffy, silky cloud of awesomeness.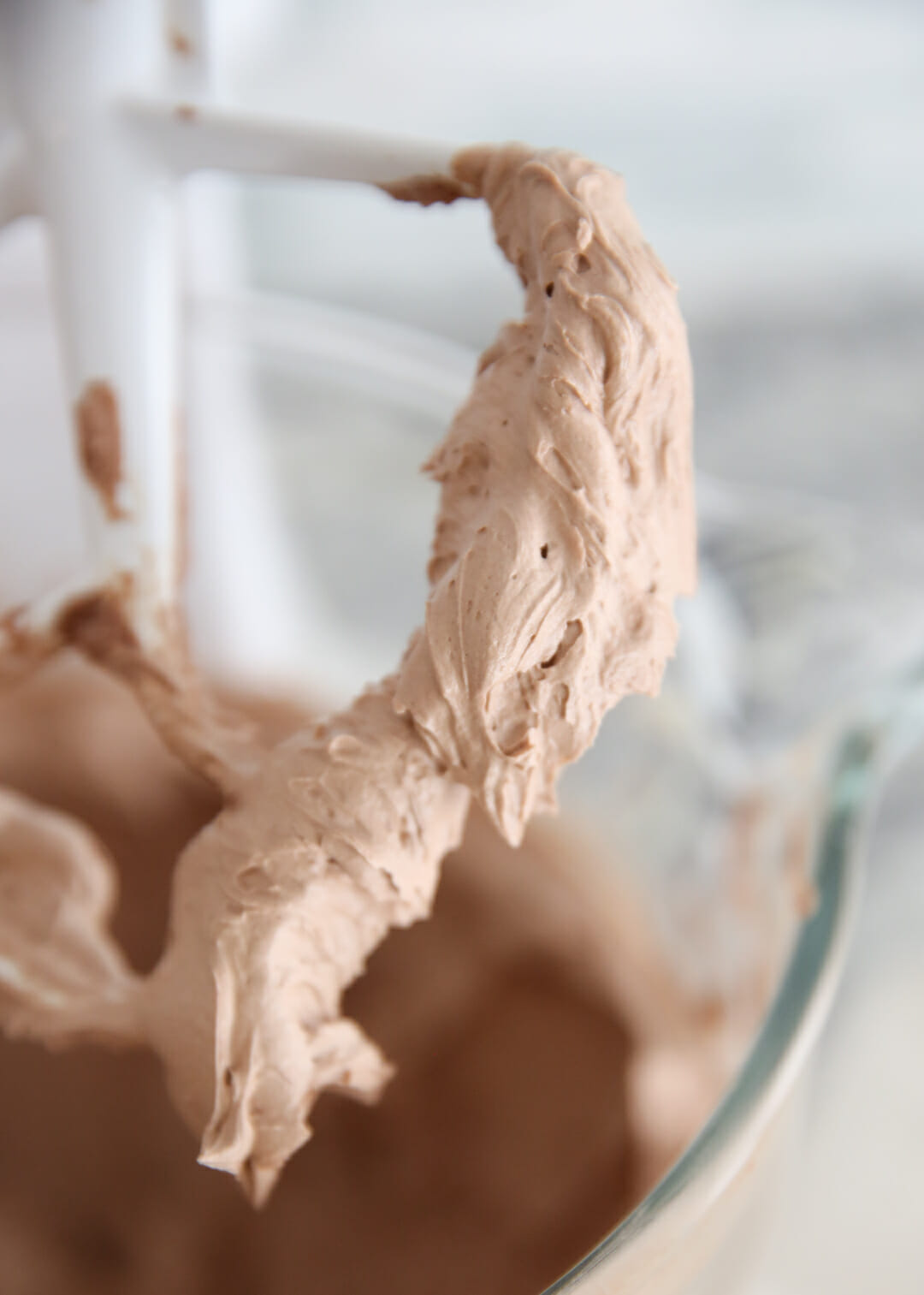 Later this week I'm going to share an easy chocolate cupcake recipe but in the mean time you can top this on just about anything.  Like have you ever had frosted graham crackers??  Make that.
Print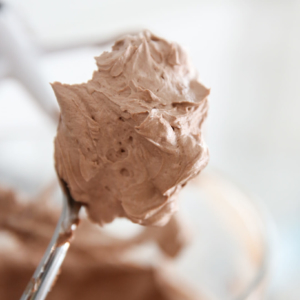 The Best Basic Chocolate Frosting
---
Description
Easy and amazing chocolate buttercream frosting using melted chocolate and great for cakes, cupcakes, brownies and more!
---
3.5 oz chocolate (chips, chopped chocolate bar, etc.), about 1/2 cup
8 tablespoons (1 stick) real butter, softened to room temperature
2 cups powdered sugar
1/2 tablespoon vanilla
1/4 teaspoon salt
3 tablespoons cream (more or less as needed)
---
Instructions
Melt chocolate in 30 second intervals in the microwave until melted and smooth. Set aside to cool.
Whip butter in a stand mixture until smooth add powdered sugar, vanilla, and salt and continue beating until smooth. Add in melted chocolate. Beat to combine and slowly add cream and beat until silky and smooth.
Frosts 24 cupcakes normally and 12 generously (piped high).
---