Happy Friday!  I've got a quick tutorial today, that we've had quite a lot of requests for over the past few years.  As if butter isn't great enough on it's own, browned butter takes it to a whole new level.  Butter is basically emulsified water and fat, with milk protein solids in it.  When you melt butter down and let it simmer, the water evaporates and those little milk solids are freed.  As they cook in a pan, they turn golden brown and toast, just like any other delicious thing would toast if you put it in a hot pan with some fat.  Brown butter tastes like heaven.  It can be used in any recipe that uses melted butter, like my favorite Chocolate Chip Cookie Recipe, or this awesome Banana Bread recipe.  It's also amazing spooned over vegetables, or tossed with pasta.  It's pretty easy to make.
You'll want to start with a light colored pan (like stainless steel.)  If you use a dark coated pan you won't be able to tell when it's browned and it can go from brown to burned pretty darn quick.  Use unsalted butter.  You can brown salted butter, but all of the salt gets concentrated in the milk solids and depending on how you're using it, it can ruin the flavor.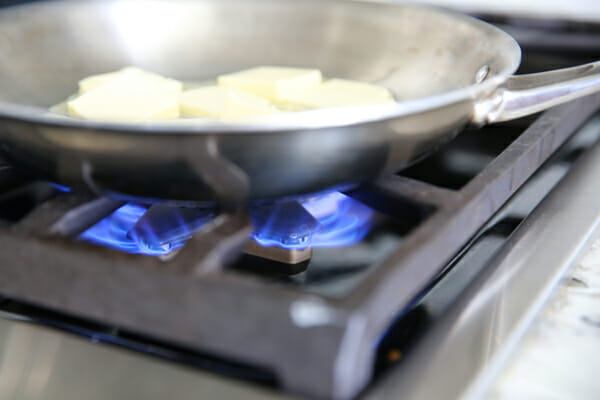 Cut up your butter into chunks and place them in your pan.  Turn on the heat to medium and let the butter melt.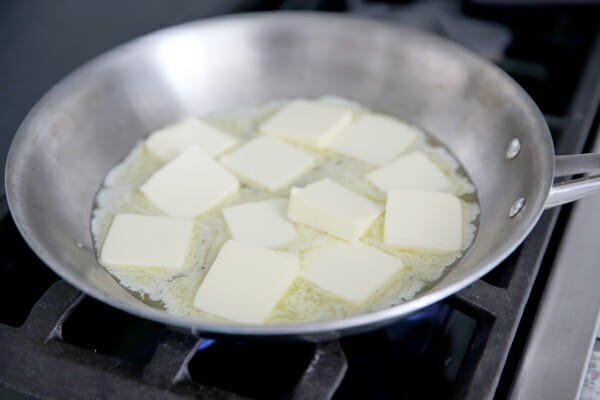 After it melts, the butter will foam.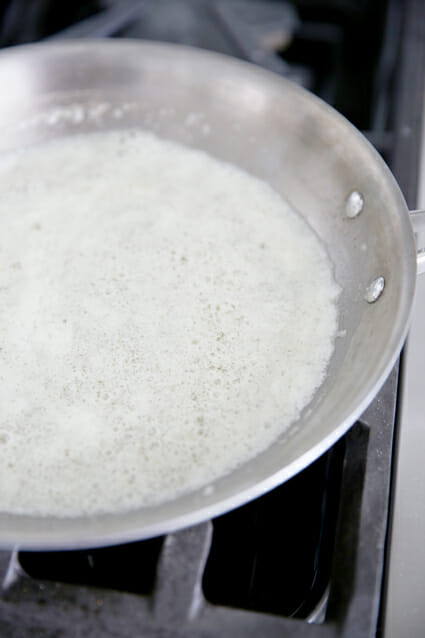 You'll want to let it bubble away gently, while stirring, and soon the foam will subside and you'll start to see little brown pieces on the bottom of the pan.   Those are the milk solids starting to toast.  At this point your house will smell almost like roasted hazelnuts.  It's a really warm, nutty aroma.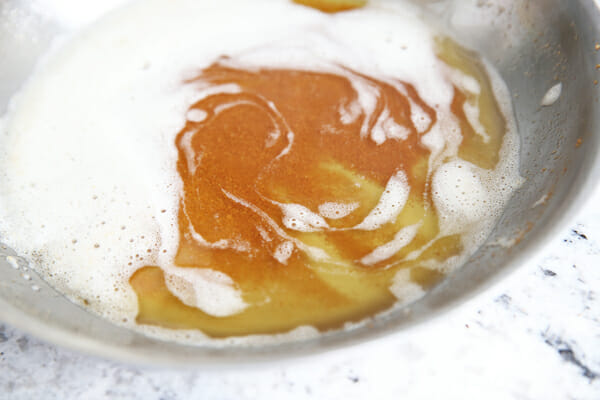 Once your butter gets to be a caramel color, remove it from your pan immediately.  If you leave it in a hot pan, the residual heat can overcook it.
See all of those little brown bits?  Deliciousness.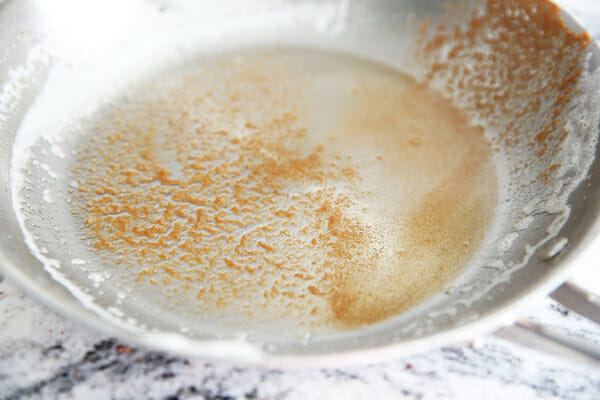 Some people actually strain those out, but I say no way.  That's where all of the flavor is.  Try it drizzled over pancakes or waffles.  Okay, or like, asparagus.  Whatever.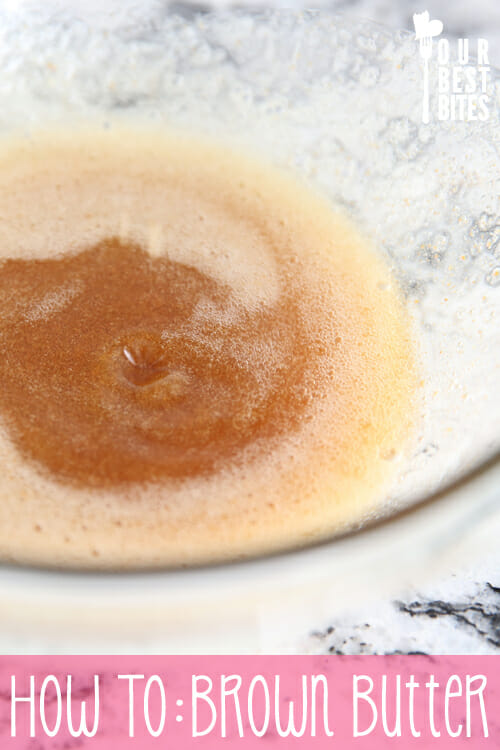 How to make Brown Butter
Tutorial by Our Best Bites
Real butter, unsalted
Cut butter into chunks and place in a light colored pan.  Place pan over medium heat and stir butter until melted.  Continue to cook, slightly simmering, until butter foams, stirring often.  Once butter forms toasty brown bits, becomes a golden caramel color, and has a warm nutty aroma, remove from heat and pour into a separate bowl.  Use immediately, or refrigerate for later use.
Guys, we're SO excited. We got a sneak peak at brand new products going into The Shop soon, soon, soon!  Take advantage of our inventory clean-up and we'll show you the brand new stuff in the next week or two!