First of all, before we get into the 8 must-know recipes for kids, Sara and I want to thank you from the VERY BOTTOM of our heart for your response to Giant Cookie Week last week! We were stunned by the response…seeing all your cookies and creativity and families made us SO happy and reminded us why we do this! So many of you said it was a welcome break and, honestly, it was for us, too–it reminded us why we've done this blog thing for so long! (If you missed those recipes, check out our Big Giant Chocolate Chip Cookie, Big Giant Peanut Butter Cookie, Big Giant Double Chocolate Fudge Cookie, Big Giant Snickerdoodle, and Big Giant Oatmeal Cookie.)
What's next?
Sara and I have spent a lot of time talking about what kind of challenge we want to do next. Some of our ideas: cooking basics, a Chopped-style challenge, yeast bread bakealong (that would likely not be every day like the giant cookie because that's a lot of bread, yo), and pantry cooking. But before we decide, we'd love to hear from you what you'd like to see, so either drop a comment here or pop over to Instagram (me! Sara!) Sara and I will meet up and announce a new challenge shortly!
One thing we keep coming back to is what we want our kids to know before they move away from home (which is getting to be an uncomfortably short amount of time that I'm trying not to think about ????). Obviously, this can be modified depending on your dietary preferences…if your family is vegetarian, you probably don't need to teach them to cook a pot roast. And this is a basic list of some of the things my kids love the most, but it's a great starting point!
8 Must-Know Recipes for Your Kids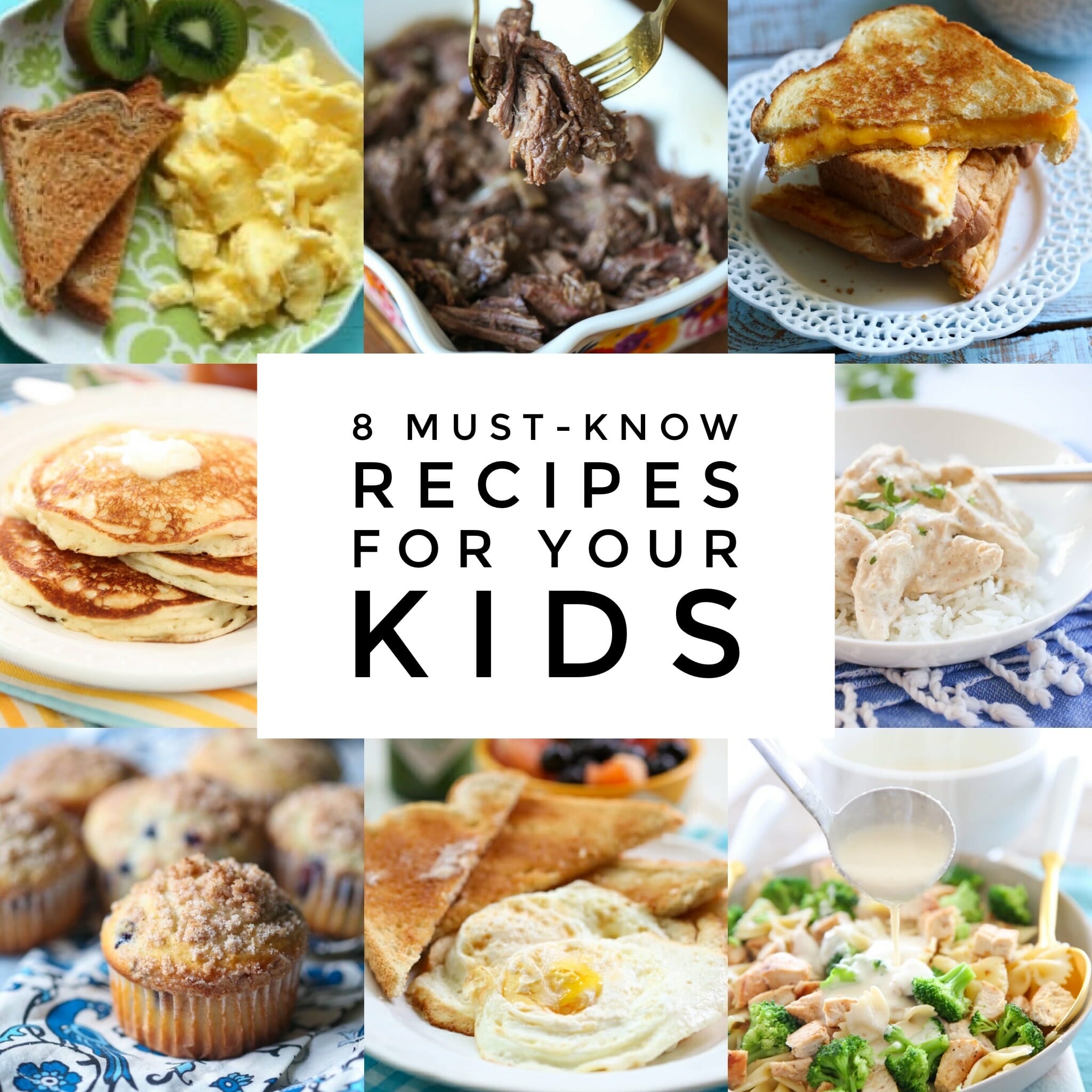 We hope you have an AMAZING week and please keep sharing with us pictures and videos of you and your family in the kitchen with our recipes!