If you follow Sara and me on Instagram, you might have seen that we're kind of in the middle of a big project that we're SO excited about and will be sharing with you really soon. As we're working on it, we're working with a lot of seasonal recipes and also rifling through some of our older recipes and I stumbled into this one.
I've made this recipe so many times that I know it by heart, but to actually see it, sad and lonely in yesteryear, I felt like it was so awesome that it needed a makeover and to come out of the shadows. I swear to you all, I could eat it with a spoon if it was socially acceptable. (I'm totally not sitting here, eating it for breakfast with crackers…)
Creamy Greek yogurt, cool cucumbers, some zip from the green onions and garlic, herby goodness from the dill–it seriously doesn't get better than this.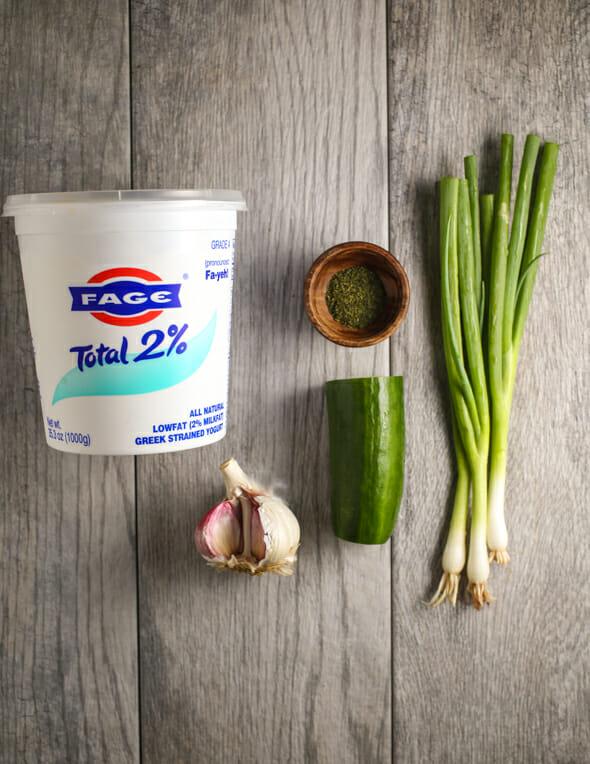 So put on a little Ke$ha or the Black Eyed Peas and let's time travel to 2010–you'll be happy you did, I promise!